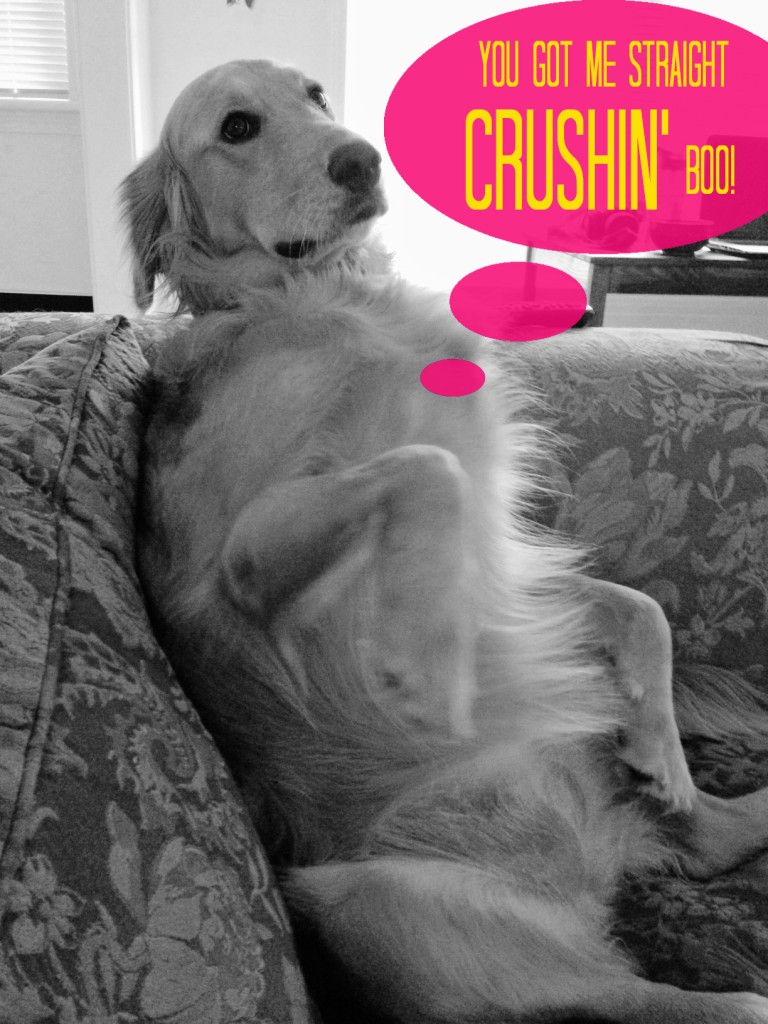 Welcome to the first edition of You Got Me Straight Crushin', Boo.
I thought it was high time to start a new series on this blog– mostly so I could use this photo of Emma looking all hoochie-mama-human on the couch.  Kidding. Kind of. Look at that dog. She's shameless.
I wanted to have a space where I could fan-girl gush over the things I'm loving, direct you to stuff that will make you laugh, introduce you to awesome bloggers and generally let you know what's got me crushin' (boo). I realize the name of this post is ridiculous, but I just can't help it. It felt right.
Should we do this thing? Let's check out some of my favorite things this week! Yay! Continue reading →