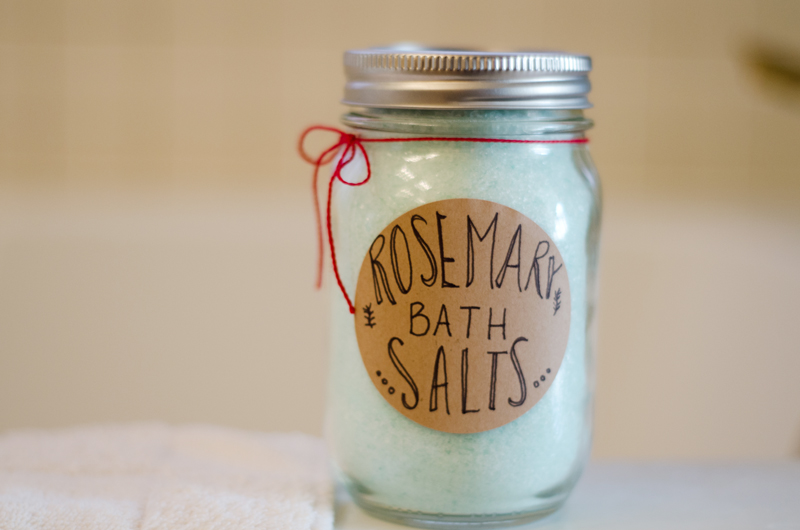 Christmas is swiftly approaching our doorstep.  I am reminded of this every time I leave the house. There are no longer good times to go shopping. The malls are crowded with families clambering for time with Mall-Santa and fellow last-minute shoppers. Even the grocery store is a battleground. I had to drive to three different stores in my small town yesterday to find shredded coconut. Holiday baking is in FULL swing. Tensions are high. Coconut is scarce.
As much as I love buying people anything and everything, it's hard on the wallet. Plus, there is a certain sentiment about receiving a homemade gift. It feels extra special.
This is one of the ideas that I came up with recently.
I have been going through a real bath phase. Is that a thing? I dunno.  Go with it. Until recently I didn't really appreciate the magic that is the bath.  Well, not since I was six years old and would re-enact the entire Little Mermaid from beginning to end DAILY in the tub. I wanted to be Ariel. I dream big.  My mom would have to start playing my Little Mermaid tape on my Lil' Tikes tape deck before my toe would touch the water. She also was not allowed to get me out until I had belted out my last glorious note. Obviously the best part of this whole process was the part where I got to flip my hair over and sing the "AHHHH-AH-AHHHHHH-AH-AH-AH-AH-AHHHH!". Magical.
Although bath time is no longer prompted by soundtracks (although…that sounds fun). It has been this beautiful relaxing winter meditation time. A time to get warm and relaxed and just zone out. Maybe read. Maybe just sit and breathe.
I'm a huge fan of Epsom Salts. Have you ever read the side of the bag of those things? They literally do everything. Sore muscles? Epsom salt it up. Gardening difficulties? Epsom salt it is. Digestive issues? Knock back some Epsom.  It's the girl Friday of salts.
So why not create our own lovely smelling bath soak?  It's basically like giving someone the gift of relaxation. Here, have a little miracle in a jar, on me. You are important. Breathe.  Relax, you so deserve it.
*Side Note: This gift might go really well with the Little Mermaid Soundtrack.*
Want to know the best part?  It  takes just a few minutes to put together.  I make them with a per-jar ratio.  If you want to make multiple jars, just double, triple, or quintuple the recipe.
You Will Need:
2 cups of Epsom Salt
2 tbs Baking Soda
2 drops of Food Coloring
4 drops of Essential Oil (I used Rosemary)
Funnel
1 Pint Mason Jar
Label for jar
String for packaging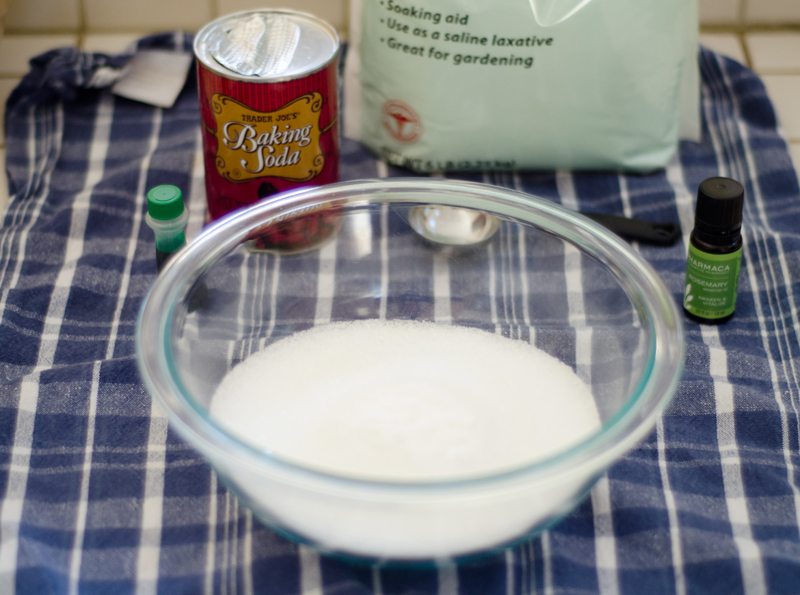 Measure out your salt and your baking soda, and dump them into a mixing bowl.
Add in your essential oils and your food coloring. Mix together until the color is evenly distributed throughout the salts.
Funnel your bath salts into your mason jar.
Create a label.
Tie a bow.
Look how cute it turns out!  Just a few minutes of work. You are a total champ.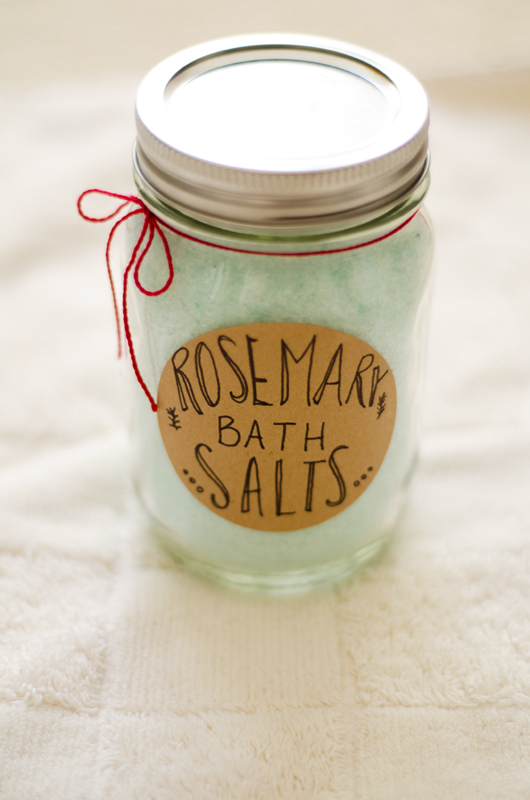 Have a great Friday, Friends! xo
PAID ENDORSEMENT DISCLOSURE: In order for me to support my blogging activities, I may receive monetary compensation or other types of remuneration for my endorsement, recommendation, testimonial and/or link to any products or services from this blog.