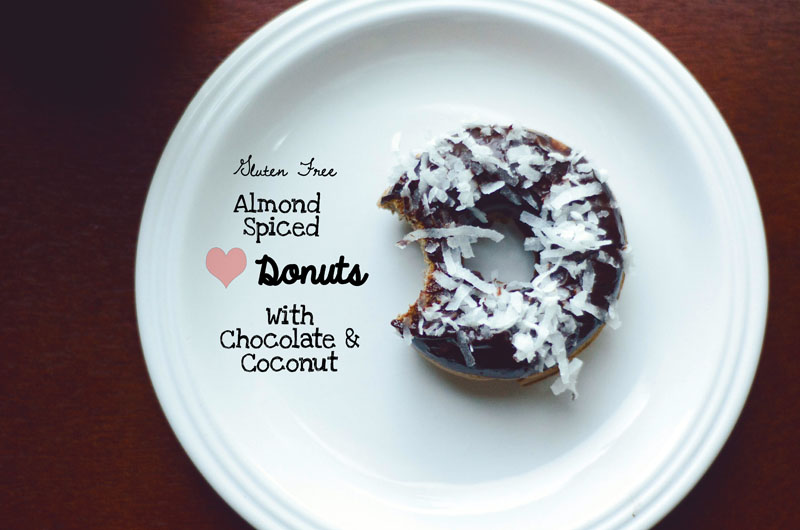 I warned you this was coming.
I got a donut pan for Christmas and had to fulfill its donut-pan-destiny. It's only fair.
Team Health has been in full effect in our house. I got my husband hooked on juice. We've been eating veggies like true professionals. Did I mention that my sweet-guzzling-cookie-butter-loving husband made me purchase chia seeds yesterday? I watched in amazement as he added a tablespoon to his green juice and knocked it back like a champ. Superfood-tastic. It's getting serious.
Let's be completely honest though, we keep things balanced…
This weekend, aside from the juice guzzling and salad eating we also managed to make a pretty hearty Shepherd's Pie (which I plan to adapt and post here for you lovelies!) and try two new cocktails from our fancy new bar book! You can look forward to some fun cocktail adventures this year. We are learning some pretty cool tricks!
I digress.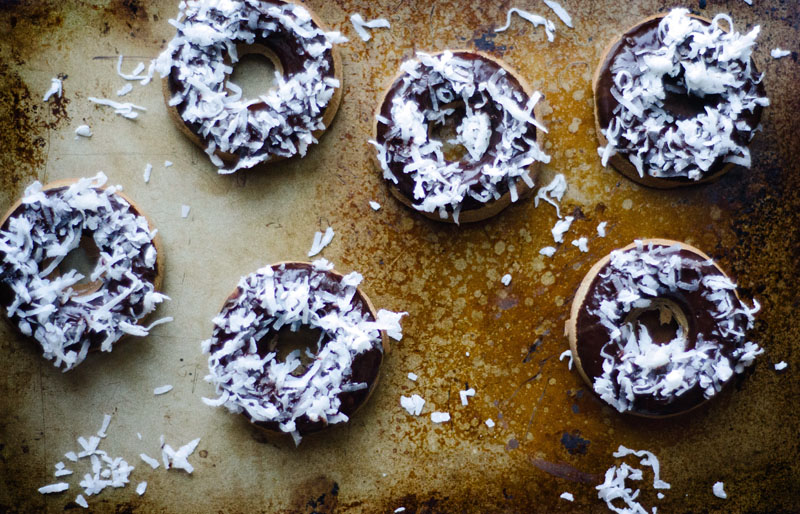 Donuts.
They are delicious.
My husband and I used to walk to our local donut shop, load up on a dirty dozen, eat half of them and then take naps into the afternoon. Yes. That happened. This was years before I knew about my gluten-sensitivity and gained an adult metabolism.
What is it about donuts that you can't eat just one? Perhaps it's the intense rush of sugar and the total lack of nutrition. They leave you running on empty. Donut comas are totally real. I've had several.
These are not coma-inducing donuts. At all. Dare I say they are almost healthy? They are made with almond meal, and are minimally sweetened with maple syrup. The tops are covered in a chocolate and coconut ganache, thickened with coconut and almond milk. They are then dipped into some  sweetened coconut flakes. Yum. We're doing pretty good here.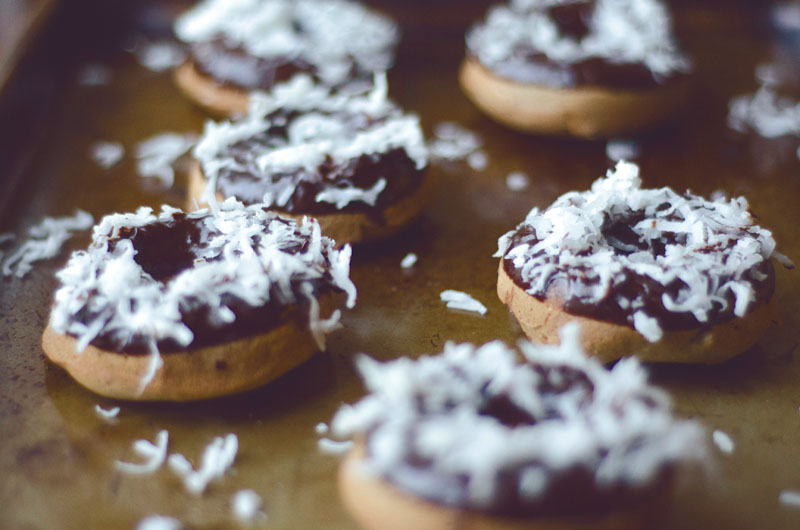 Donut Ingredients:
1 1/4 cups almond meal
1/4 tsp salt
1/4 tsp baking soda
1 tsp cinnamon
1/2 tsp nutmeg
3 eggs
1/4 cup grapeseed oil
2 tbs maple syrup
1 tsp vanilla
Chocolate & Coconut Ganache Ingredients:
3 tbs coconut milk
2 tbs almond milk
4 ounces of chopped dark chocolate
Sweetened coconut flakes, to top the donuts
Preheat your oven to 350 degrees.
Add all of your dry ingredients to a food processor and pulse until they are combined.
Add in your wet ingredients and process on high until your mixture is thoroughly combined and smooth.
Grease your donut pan, and pour the batter evenly into each of the donut molds. This recipe should make six donuts.
Bake for 10 minutes.
Remove the pan from the oven, pop out your donuts and allow them to completely cool on a cooling rack or a separate plate.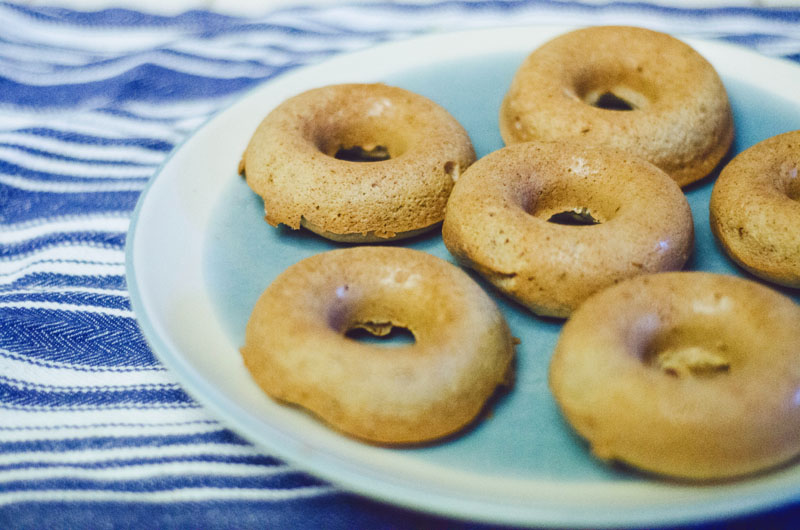 When your donuts are cool, you can start to make your ganache.
Heat your coconut and almond milk in a small pot over low heat until it starts to boil.
Add in your chopped dark chocolate until it is completely melted.
Once the ganache is finished, you can begin to assemble your donuts.
Put some coconut flakes on a plate or in a shallow dish and set aside.
Dip your donuts one and a time into the chocolate ganache, and then immediately into the coconut flakes  so that the coconut flakes adhere to the chocolate.
Enjoy with a lovely cup of coffee or tea! 🙂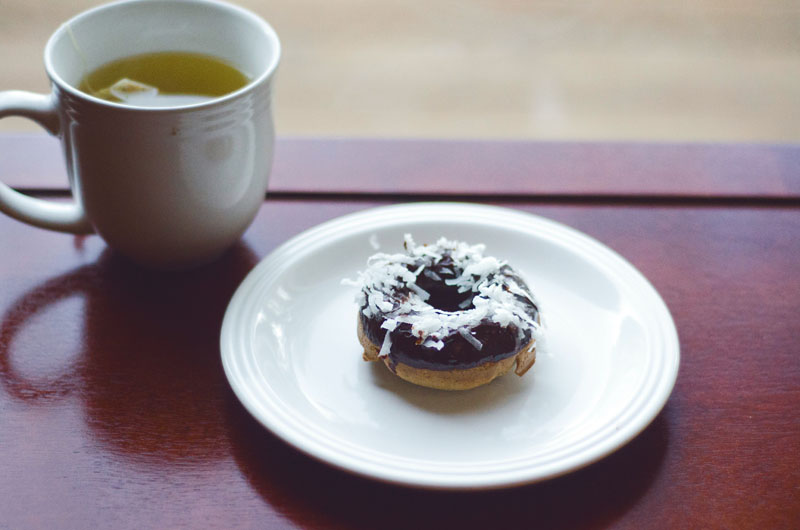 Have an amazing week, Friends! xo
(Donuts Adapted From Roost)
PAID ENDORSEMENT DISCLOSURE: In order for me to support my blogging activities, I may receive monetary compensation or other types of remuneration for my endorsement, recommendation, testimonial and/or link to any products or services from this blog.