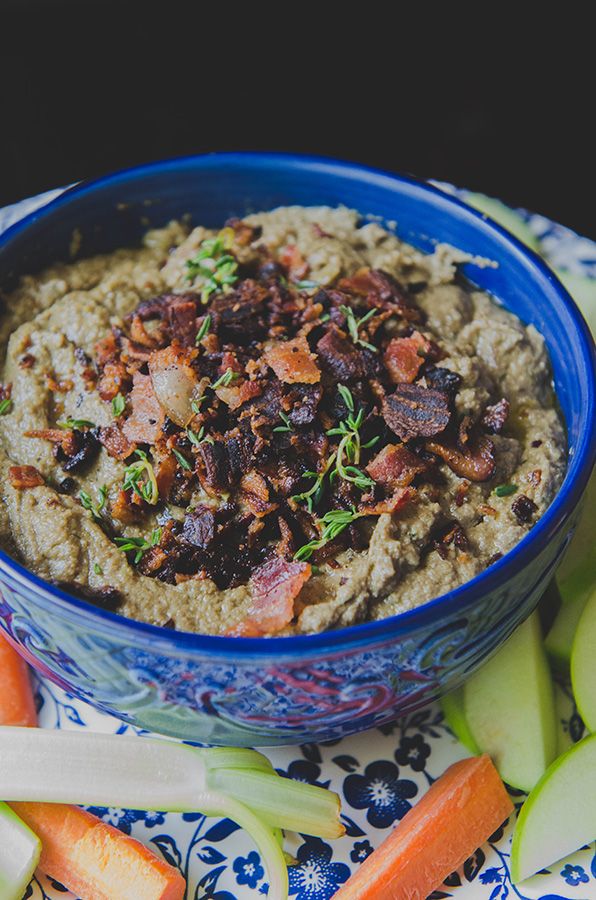 "What am I? Chopped liver?" 
This was a phrase commonly used in my childhood. I hugged one grandparent and the other would expectantly wait for their hug and exclaim something about being a piece of chopped liver. It was a phrase that popped up a lot. I'm sure you've heard it or used it, or had a Nana say it to you while squeezing your cheeks. The phrase was used to express a feeling of being left out. The visual of sad, grey, organ-meat-mush being neglected on the side of one's plate is haunting. Until this past year, this was the only experience I had with liver. It was only a concept for loneliness and isolation. An expression. A visual symbol of exclusion.  So, in my brain it wasn't meant for human consumption. I equated it on the same plane as drinking a tall glass of human tears. It's just not done. Also, sad. Also, gross.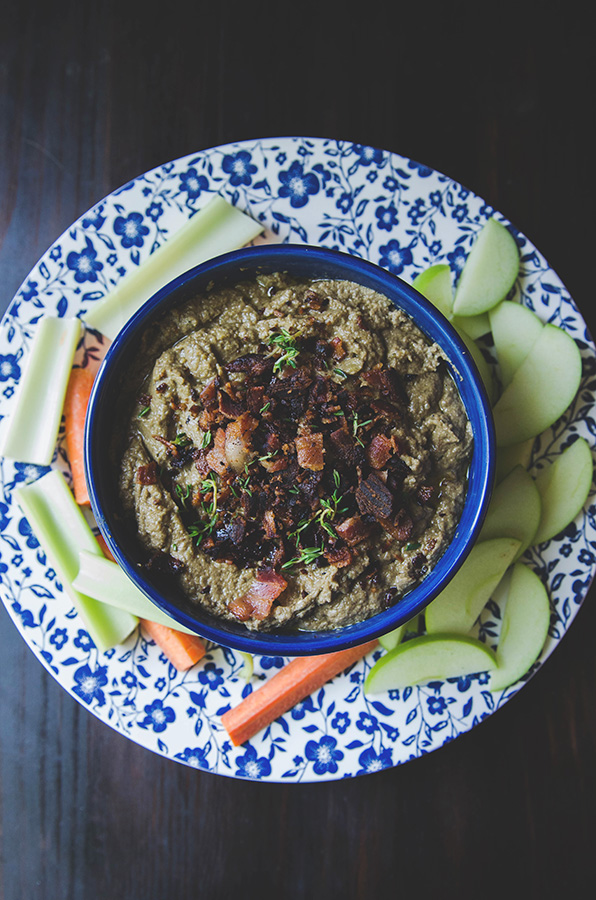 But, as we mature and grow, our tastes change. We become more sophisticated and worldly. Riiiight. Or, in my case–you get sick, you read a bunch of health books, you realize that liver is the number one most nutrient-dense food on the planet, and what was once considered a sign of human suffering is in fact a beacon of hope. A perfectly packaged mix of vitamins, minerals and all the things. Okay, nature. I get it. Stop showing off. So, with this new information in hand, I began my quest to incorporate more liver into my diet. To further that quest, I began searching for ways to assimilate to the taste of liver without gagging. The struggle is real. But, like most things… we fight, we persevere and we succeed wildly when armed with the right amount of bacon.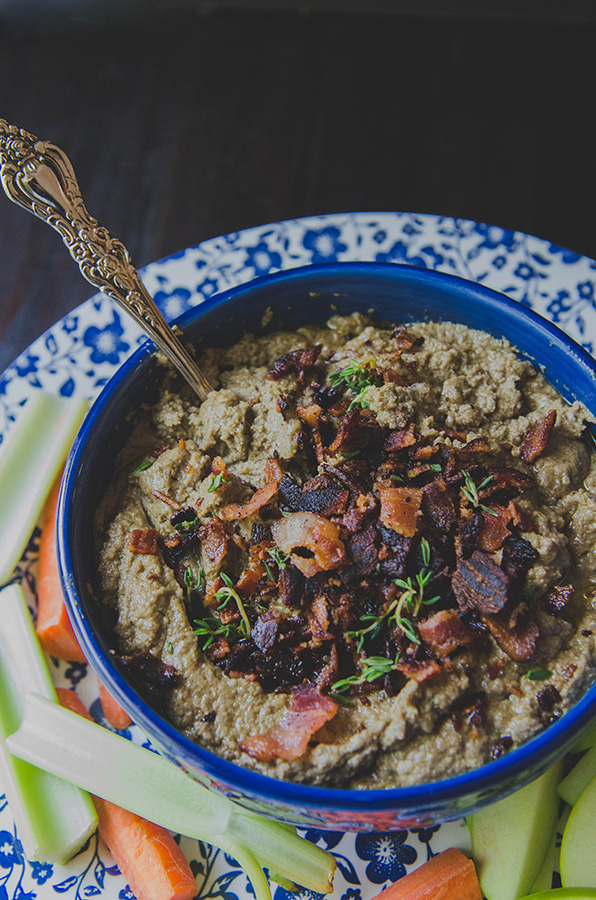 Eventually you find yourself standing over a bowl of warm beef liver pate and eating entire spoonfuls. You might catch yourself in the moment and pause–wondering what happened to your former self. But, that existential crisis is short lived because, delicious. You think briefly about starting an online campaign to redefine the phrase "chopped liver" into something positive. Maybe it could replace the whole "on fleek" trend. Guuuurrrrrl, your eyebrows are chopped liver. If you have no idea what "on fleek" means, you're probably doing life better than me. Instead you are just imagining a person with two hunks of liver hovering above their eyes. Meh. Maybe this kind of social change takes time. Rome wasn't built in a day. It might take a while for my liver positive campaign to catch on. I'll wait.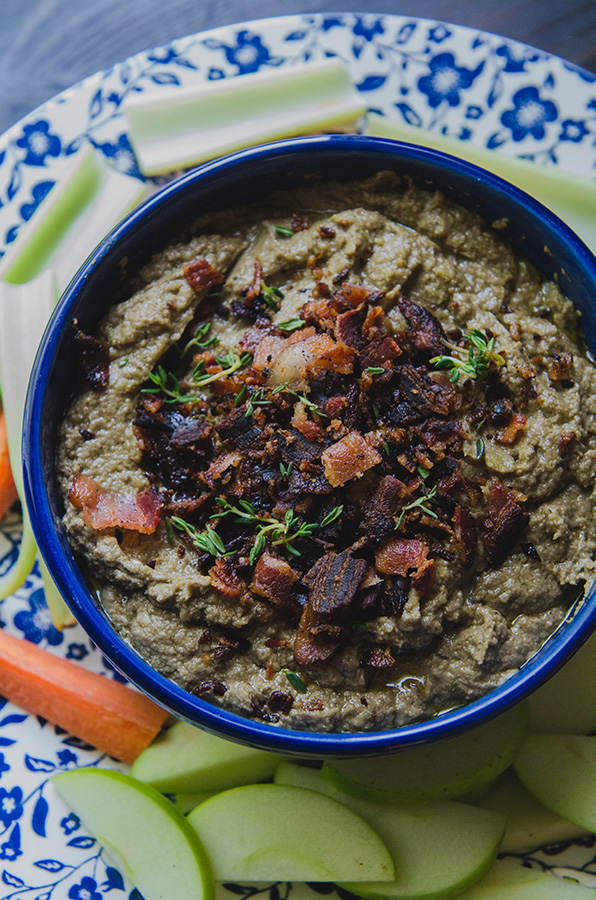 In the meantime, you can hop on team holy-heck-that-liver-is-on-fleek-delicious by making this pâté I've expertly crafted for your liver-skeptical palate. The inclusion of bacon and green apple sends it over the top. I don't want to be braggy, but I think this stuff could really turn a liver hater into a believer. If you already love liver, supreme. Should we all hold hands and sing campfire songs now? A rousing round of Kumbaya, perchance? I'll take your lead.
If this is too much liver for you to consume in just a few days, I'm going to let you into an insider's tip. Freeze it. I like to freeze mine in silicone muffin cups. This portions it out for me in a way that's easy. After it's frozen, I'll peel the silicone muffin cups off and let the frozen chunks of pâté live in my freezer until I'm ready for them. When I want to partake in a mini pâté party, I simply remove a chunk or two from the freezer, put it in some glassware, and allow it to come to temp in the fridge. You can also warm it up over low heat on the stove. I personally loooooove when pâté is warm. It does it for me. But, to each their own.
Enjoy liberally with chopped up veggies and apples. Dunk whatever you can find in there. Even your face. I'll grab you a snorkel. Perfect.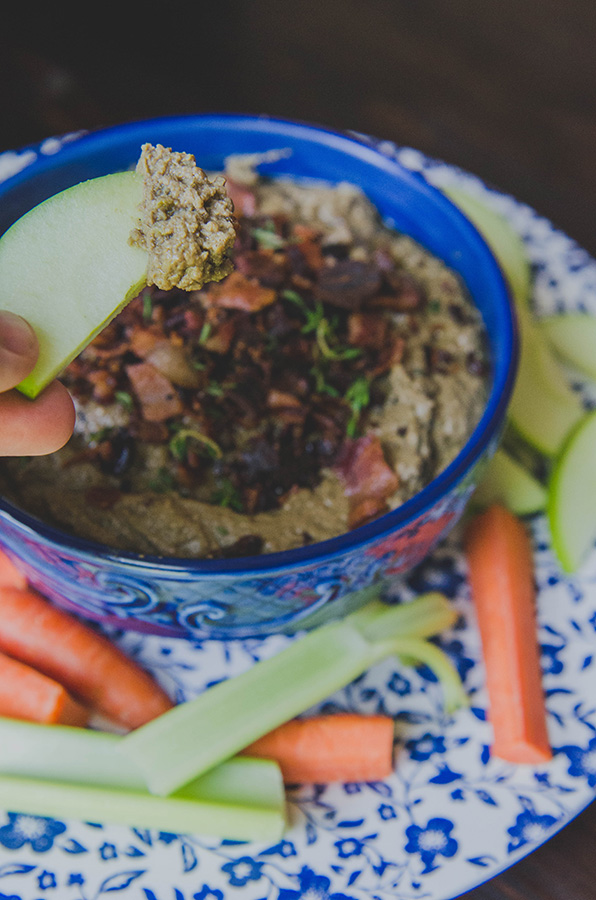 Bacon & Apple Beef Liver Pâté
Ingredients
7

slices of bacon

1

medium sized white onion, chopped

3

large cloves of garlic, minced

1

small green apple, peeled & chopped

1

pound of beef liver, cut into 1 inch chunks

2

sprigs of fresh rosemary, chopped

6

sprigs of fresh thyme, pulled from the stem

1

tsp salt

1

Tbs apple cider vinegar

1/2

cup of coconut oil, in it's solid state
Instructions
Heat up a large cast iron skillet over high heat. Cook your bacon slices until they are crispy on both sides. You will know it's ready to flip when small white bubbles form on top of the bacon. Once it's done, place it on a paper towel lined plate and set aside.
Saute your onion and your garlic in the bacon fat until the onion is translucent and the garlic is fragrant. Once this happens, add in the green apple and allow it to saute with the onions and the garlic until it becomes soft.
After you've cooked down your onions, garlic and apple, add in the chunks of beef liver to the pan along with the herbs and apple cider vinegar. Cook together until the beef liver is cooked through. It should be brown all the way through, and no longer pink.
Once the liver is cooked, add the entire contents of the pan into a food processor along with your salt. Pulse together, adding a couple tablespoons of solid coconut oil at a time, until you've used up the entire half cup. Process in the food processor until it is totally smooth. It should be creamy in consistency.
Scoop the pâté out of the food processor and into a mixing bowl. Chop up your cooked up bacon very finely and fold it into the pâté, so there are pieces throughout.
At this point, your pâté is ready to eat. Store it in the fridge for up to a week, or if you can't go through it all in that amount of time, freeze some for later. I like to freeze it in silicone cupcake liners so that I can defrost small portions at a time to enjoy.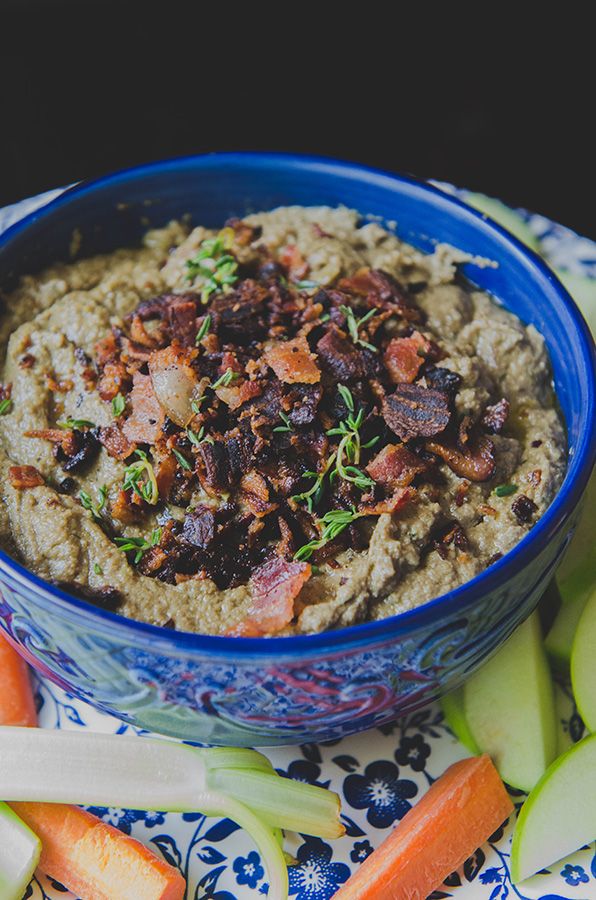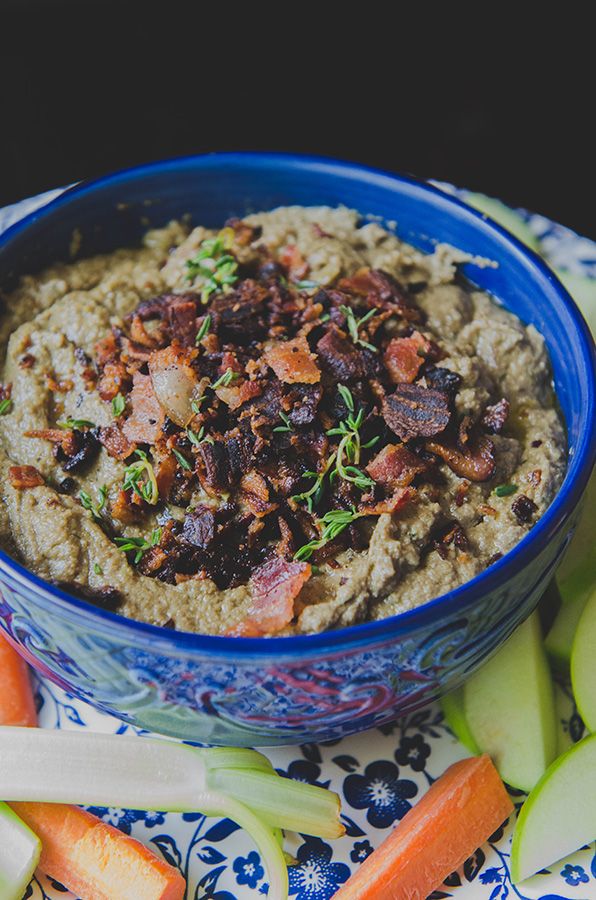 PAID ENDORSEMENT DISCLOSURE: In order for me to support my blogging activities, I may receive monetary compensation or other types of remuneration for my endorsement, recommendation, testimonial and/or link to any products or services from this blog.