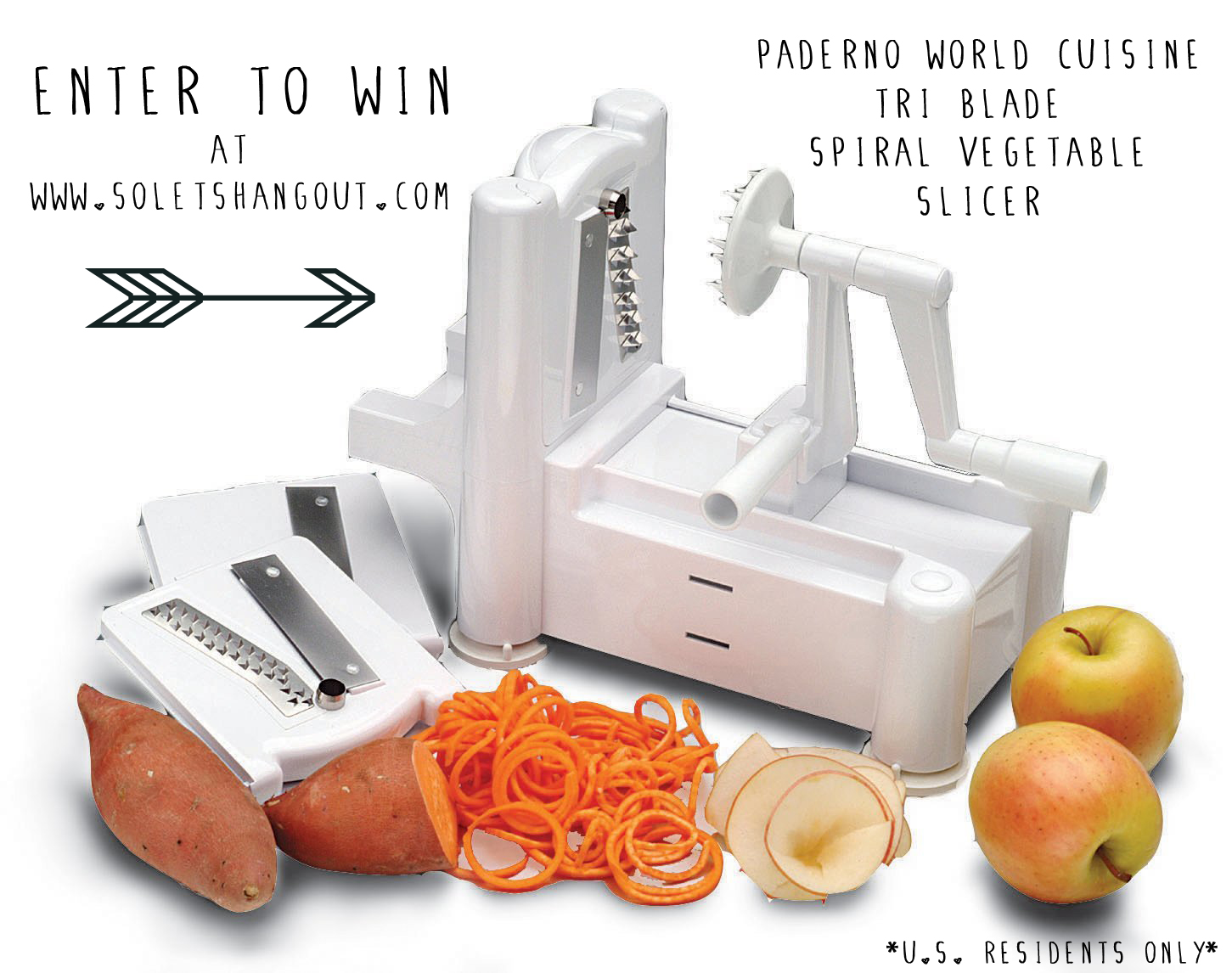 So… Birthday Week continues! Yesterday was all about savory biscuits that I tried to pass off as a cake. Today, you get presents. Why? Because I like you. Heck, I might even love you. You're the best readers around. Don't make me shout it from the rooftops ('cuz I will).  So,without further adieu… Welcome to my very first giveaway! That's right. One of you lucky readers is going to be the proud new owner of this insane veggie spiralizing machine. I just recently purchased one and I am borderline obsessed. You can now make virtually any vegetable into a noodle. Want a big bowl of zucchini pasta with pesto? Easy. Feeling frisky and want some curly sweet potato fries? Not a problem. Seriously, this thing just makes food really fun. Not only is it fun, but it's really easy to use. The blade attachments slide in and out with ease. It even has suction cup feet that adhere to your table or counter to assure that this thing stays in place! Want more info? Check out its specs HERE. This photo was taken approximately 30 minutes after this package arrived at my door. Yesss. It got noodle-y real fast in this house.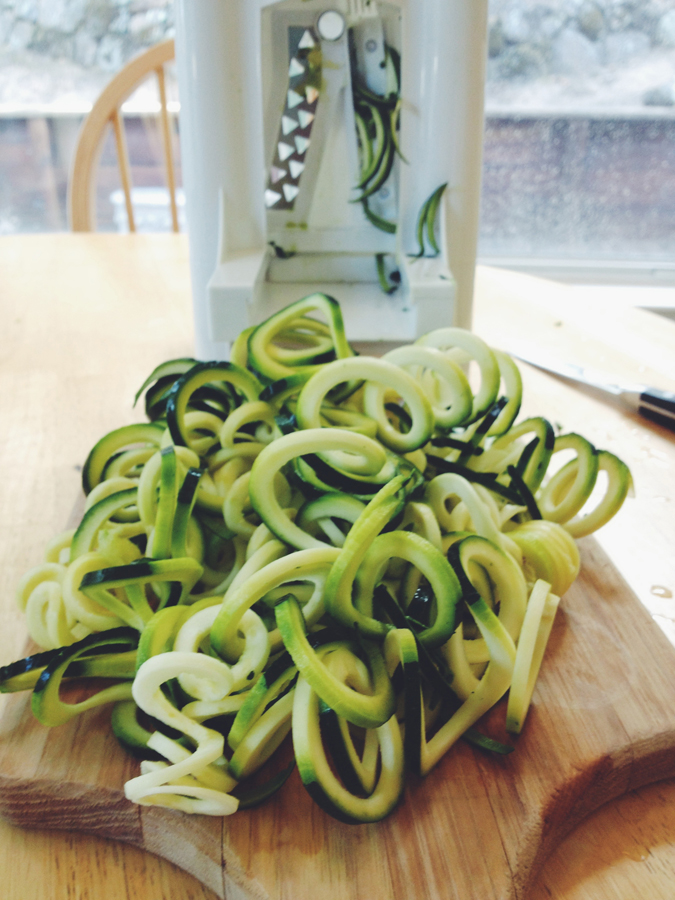 Use the Rafflecopter widget below to enter yourself to win! It will give you the options to sign up for our newsletter, follow us on Facebook and more. The more you fill out, the more entries you get towards winning. It's like a raffle. I guess that's why they call this thing Rafflecopter. Jeez, I'm smart. 😉 Unfortunately, I am only opening this giveaway to U.S. residents. As much as I would LOVE to include everyone, and make it one big- giant-international-love-fest, I just can't afford to do so at this moment in time. Perhaps as the blog grows, and I am not funding these giveaways on my own we will be able to expand the love. I'm gonna keep dreaming big. It'll happen. Thanks so much for reading! I appreciate each and every one of you. Now… what are you waiting for? Go on. ENTER THE HECK OUT OF THIS GIVEAWAY!!!!
First things first, subscribe to the So…Let's Hang Out Newsletter below. It's a once a week email of posts straight to your inbox. I will never spam you because that's super rude. Also, you can totally unsubscribe at anytime (but, I hope you don't–I like having you around). xox

PAID ENDORSEMENT DISCLOSURE: In order for me to support my blogging activities, I may receive monetary compensation or other types of remuneration for my endorsement, recommendation, testimonial and/or link to any products or services from this blog.