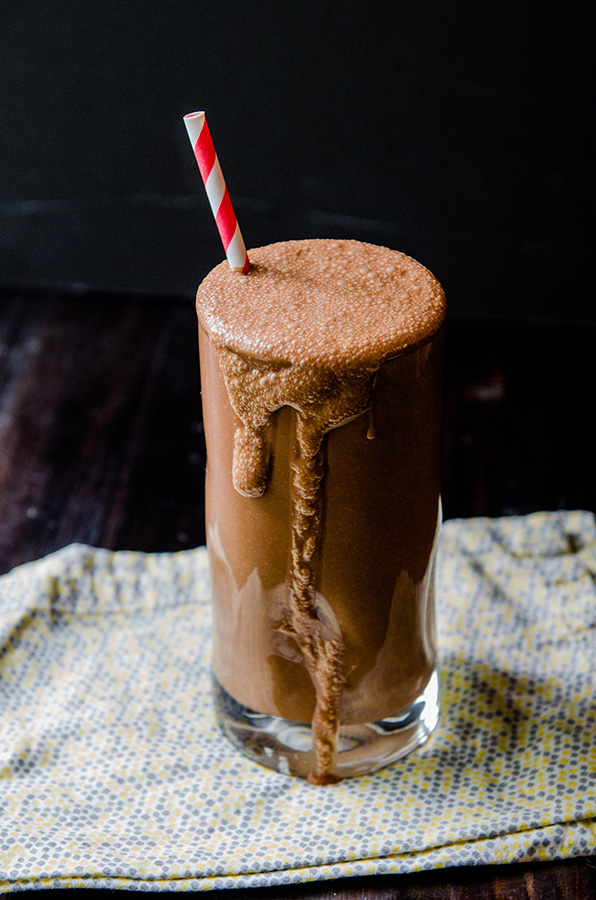 A couple weekends back, I found myself crying in a farmers market.
This isn't typical farmers market behavior. Usually it's a sunhat wearing, hip checking a vegan to get the best bunches of kale, haggling over baskets of warm strawberries type of situation. But, I haven't been having a typical week, or month, or year. I used to go to our local farmers market regularly on Sundays. We'd meet up with friends. We'd eat gluten-free crepes, and sweat profusely in the sunshine as we listened to some dude play a sitar. But, in recent months I haven't been going. My body has been tired, and my mind even more so.  My health will ebb and flow along with my Lyme treatment. Unfortunately, it often gets worse before it gets better. I get trapped in days or weeks or months of feeling like I'm walking through a thick sludge. Exhaustion will creep in and feel debilitating. My normal vivacious self just sits at a hum under a heavy blanket of fatigue. It's disorienting and frustrating and a breeding ground for anxiety. I stopped doing things that I love to do. Driving became difficult if not impossible. Flowing through a yoga class made me feel like I was suffocating. I'd stare at the door the whole class as if it was the only thing between me and freedom. Walking around the neighborhood I'd feel my heart pounding — my mind racing, telling me that I was too tired, that I wasn't safe. So, those rows of vendors at our farmers market, selling produce and honey and fancy pickles didn't feel the same as they did a couple summers ago. Everything was difficult now. Simple every day things become big things. Huge things. Mountains.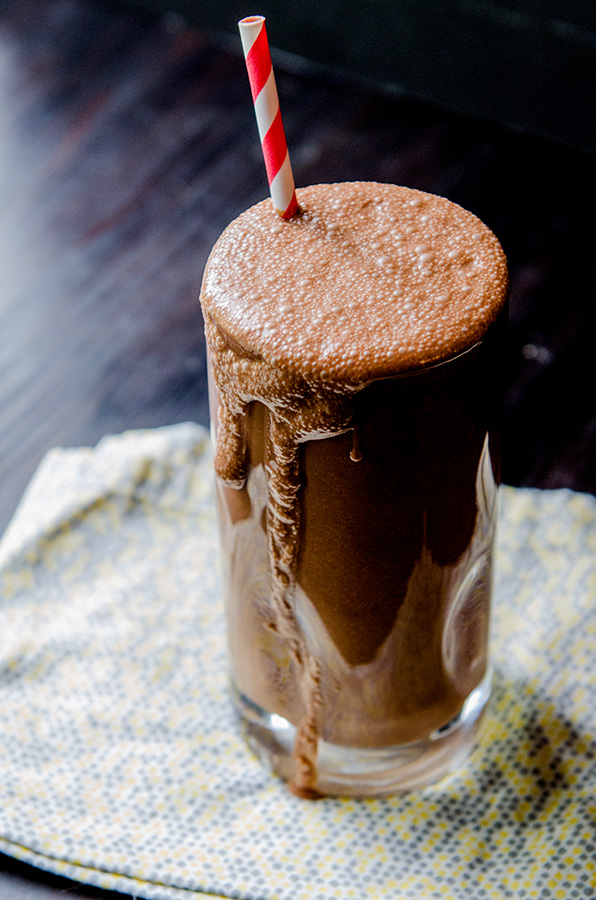 This time, when I went to the farmers market it was like going to war. I know, that sounds extreme, but that's what anxiety and chronic illness does to your brain. It really was a war.  It was me, fighting to get something back that I enjoyed. Yelling back into the face of my anxiety. Telling it to go and rhymes with truck itself. Uncomfortable, palms sweating, head spinning, I walked through the market. I clutched onto my husband. I grabbed his hand. I could feel my heart beating in my teeth. I could hear my pulse in my ears, like a death march. I pulled him quickly through the entire market several times, too afraid to stop. Overwhelmed by the crowd. Overwhelmed by everything. I felt dizzy. He pulled me to the outskirts of the market. I cried. In public. I buried my face into his shirt and left large salty circles of tears on his chest. He suggested that we go home. I couldn't. I was frozen, and uncomfortable and crying in a public venue, but I couldn't leave. I needed to get back in there. I needed to face the crowd and buy something. I needed to feel like I had something to show for my quest. I wanted to pull the sword from the metaphorical stone, slay the proverbial dragon and rescue the princess out of the castle. Except, in this case, drawing the sword would be pulling my wallet from my purse. Slaying the dragon looked more like standing in line to pay for vegetables. And, rescuing the princess would be smuggling some good looking collard greens back to the car.
We marched back into the market. I settled for an organic vendor that didn't have a terribly long line. I payed for some greens. I talked to a woman about tomato plants. I took a deep breath and gave myself a mental high five. I walked over to a juice and smoothie booth and ordered a version of this chocolate sunshake. I waited in line, feeling the buzzing of crowds around me. Feeling overloaded and dizzy, I tried to find stillness. I closed my eyes. Yes, I closed my eyes and swayed gently back and forth in a crowd full of people. Yes, I was previously seen weeping in the very same market. I'm not exactly doing a great job of keeping a lid on my crazy, but you do what you got to do in order to get the things that you want. In my case, this smoothie was an extra mark of success. If we were playing video games, this would have been my boss level.  It was another blow to the anxious voice in my head telling me to run. So, I waited. I swayed. I closed my eyes. I opened my eyes. I panicked. I put on sunglasses. And, in the middle of me trying to keep myself still and busy my mind with other things, my smoothie was ready. Boss level complete. I sipped my chocolate sunshake in the sunshine. I felt a little sense of freedom. I made my husband stop at an antique fair on the way home. I was calm this time. We walked through the rows of vendors, looking at overpriced bar carts and tattered old dolls. It wasn't our scene, but it didn't matter. The sunshine felt good. The sunshake tasted good. And, most of all, in that moment, I was free.
It's no wonder that I've become a little bit obsessed with trying to recreate this drink at home. I love food that cultivates good memories and feelings. It's powerful stuff. You probably have food memories that trigger emotional feelings, right? Maybe baking a certain type of cookies reminds you of your grandmother's kitchen when you were a kid, or the french fries at a certain restaurant mark the accomplishment of getting a promotion. It could be anything. I'm full of a collection of culinary memories. And, even though this is just a smoothie— a couple things thrown into a blender, I'm going to put it on that special list. It's funny how something so simple can remind you of some very big things: You're stronger than you think you are. It's okay that things are hard right now, you can still slay dragons (even if they are small dragons). Keep fighting, because on the other side of this–you might be unstoppable. 
Instructions
Add all of the items listed above into a high powered blender. Blend until completely smooth. Pour into a glass and enjoy!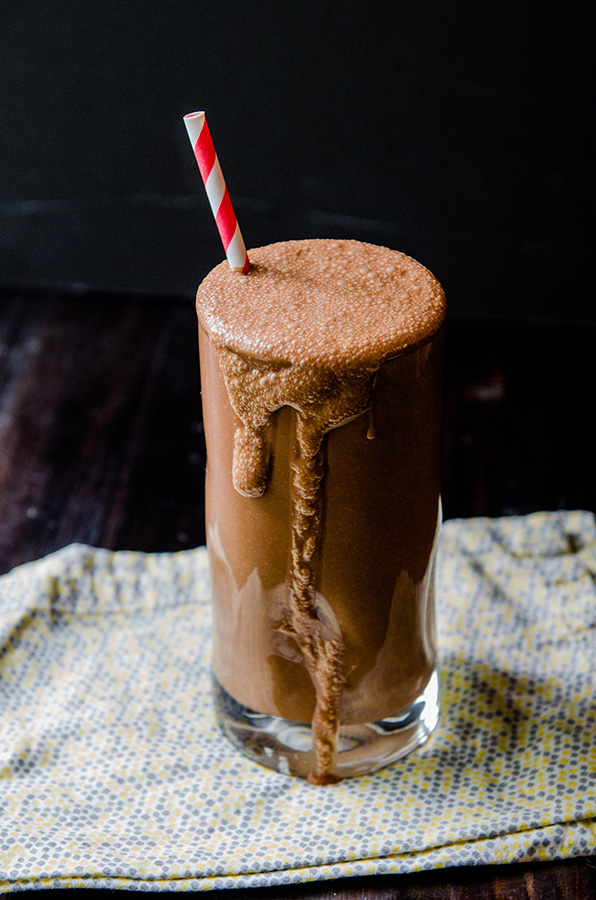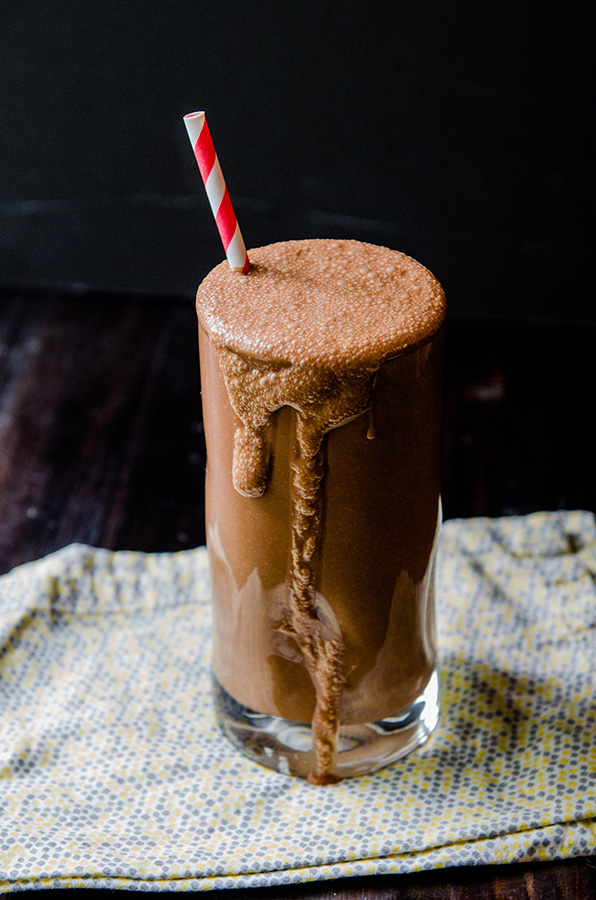 PAID ENDORSEMENT DISCLOSURE: In order for me to support my blogging activities, I may receive monetary compensation or other types of remuneration for my endorsement, recommendation, testimonial and/or link to any products or services from this blog.