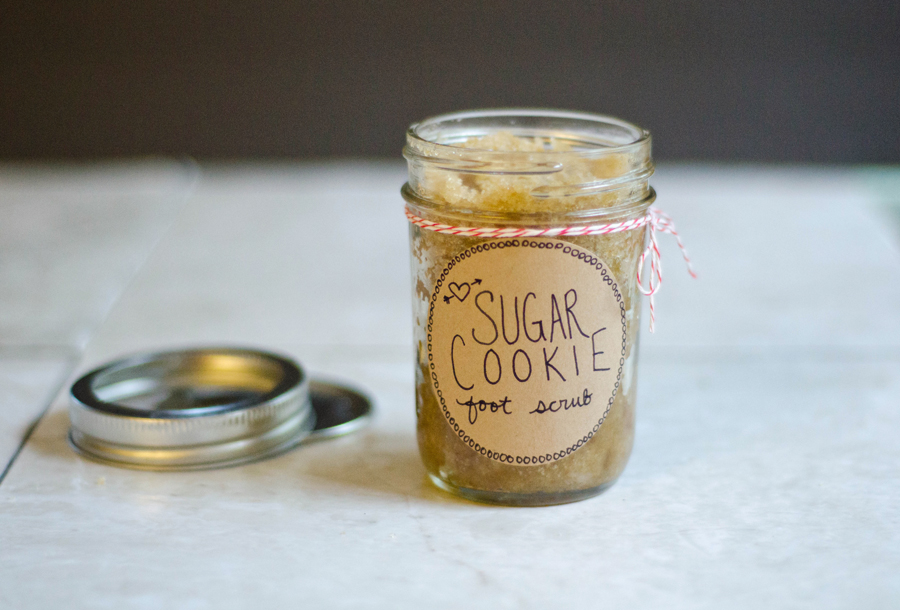 I was blessed with a lot of things. I have a great family and a wonderful husband. I live in a beautiful part of the world. My friends are the coolest and usually laugh at my jokes. I feel fortunate. However, one thing I wasn't blessed with was pretty feet.
I was made aware of this fact when my Hawaiian grandfather looked down and my flat, calloused, chubby-toed footsies, and then looked at his equally flat, calloused and chubby-toed footsies. He smiled at me and said "Look at those Hawaiian feet! You got cute feet. They look just like mine!"  It was true. They did. Uh oh. Maybe I just needed a fresh coat of polish.
Later in life, someone (my mother) would tell me that every time they heard Jack Johnson's song "Bubbly Toes" on the radio they thought of me. Cute. Is this because my big toes actually have fat rolls? Perhaps, yes.
Even later in life I would try to snuggle in bed with my husband and he would gingerly tell me "Honey, do you want to go get a pedicure? I will go with you."  This is his polite way of telling me that I had hooves, and it totally hurts to snuggle with someone who has hooves.
So…it turns out sometimes you have to put in a little extra work to make your feet soft and socially acceptable for cuddling. Fine.
I crafted a Sugar Cookie Foot Scrub out of simple ingredients that most of you will readily have at home. I figured, if I have to pay attention to these paws of mine, I at least want to smell like cookies doing it. Do you have these things around your house? I think you do.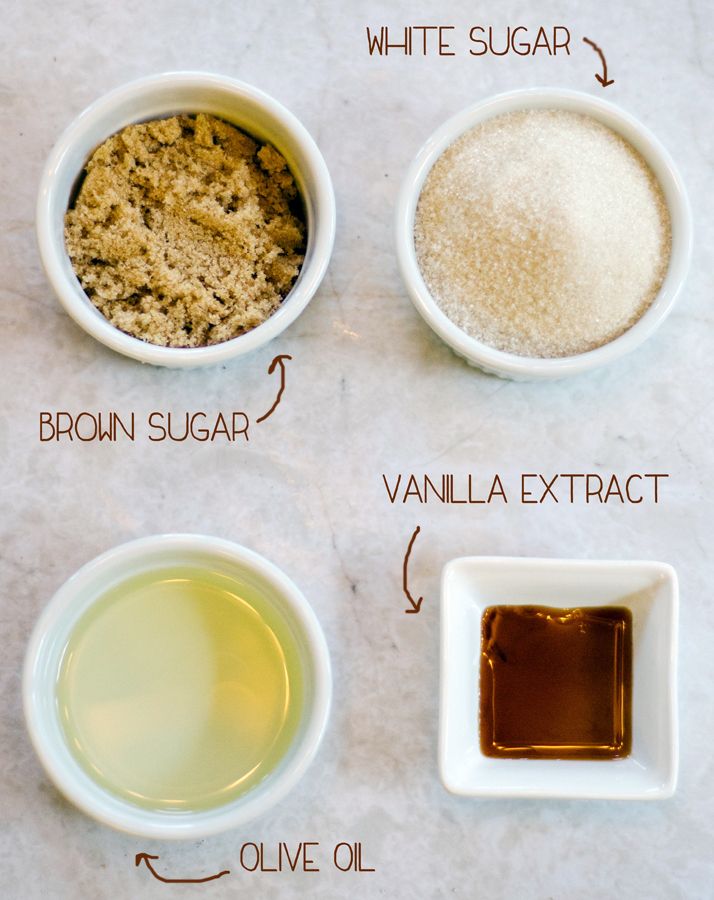 This could make a cute Valentines Day gift for your girlfriends, your sisters, your mom… or in my case, yourself.  The whole process takes only a few minutes. It is about as easy as those five minute Rosemary Bath Salts I whipped up around Christmas time.  Plus did I mention it smells like cookies? Yum.
Simply combine your sugars in a bowl and whisk them together.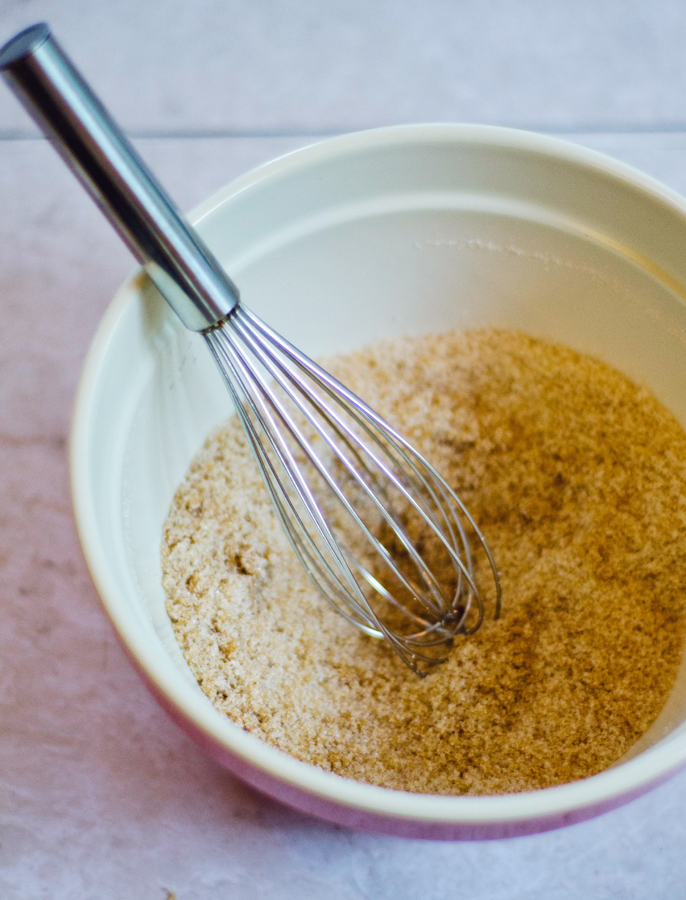 Add in your oil and your vanilla and combine together with a fork (or you can use your whisk).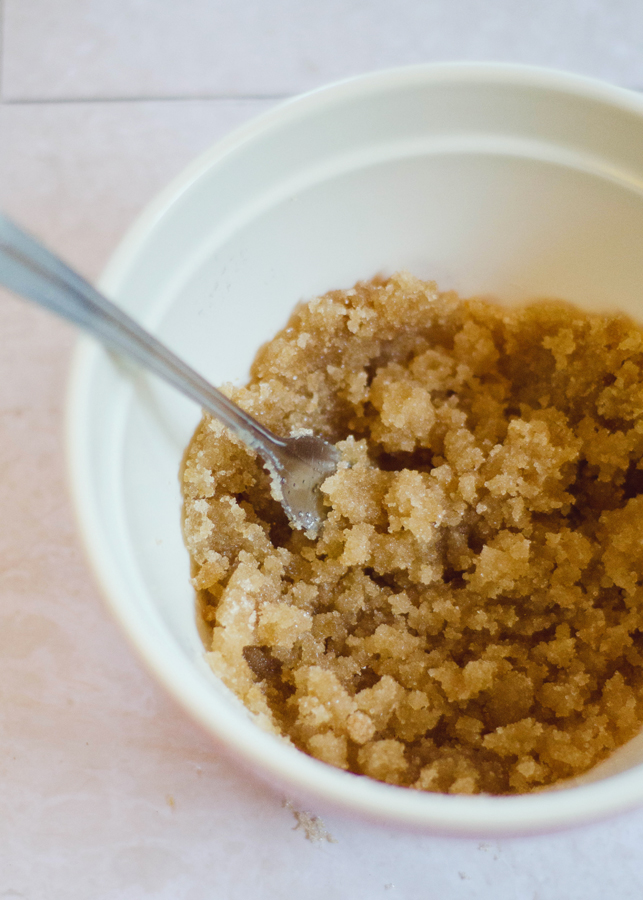 Package it up into your mason jar. Slap on a label that you decorate yourself. Tie a little bow. Voila!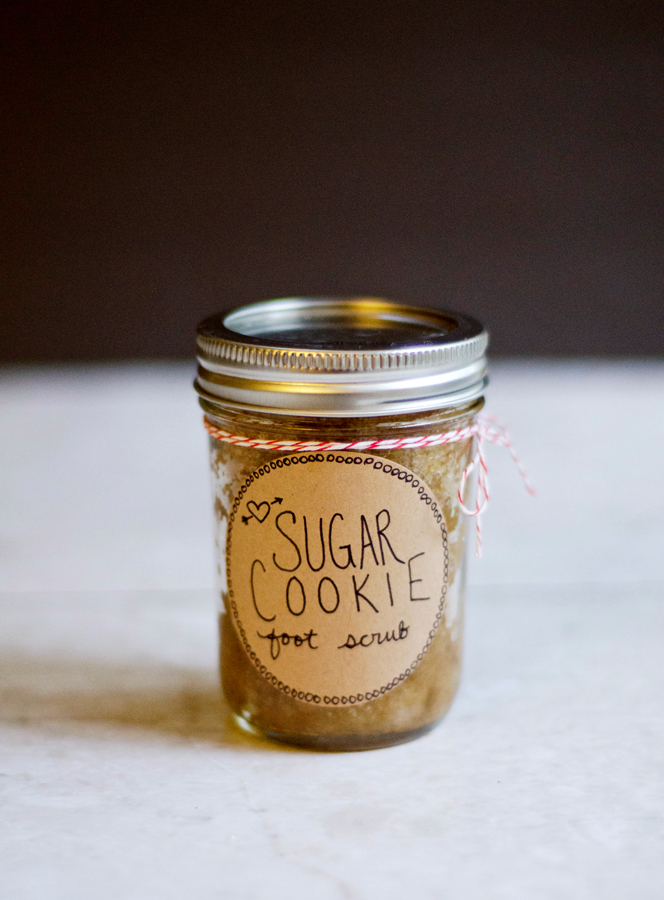 Cute, right? Then it is ready for gifting (OR immediate use.) It's just that simple.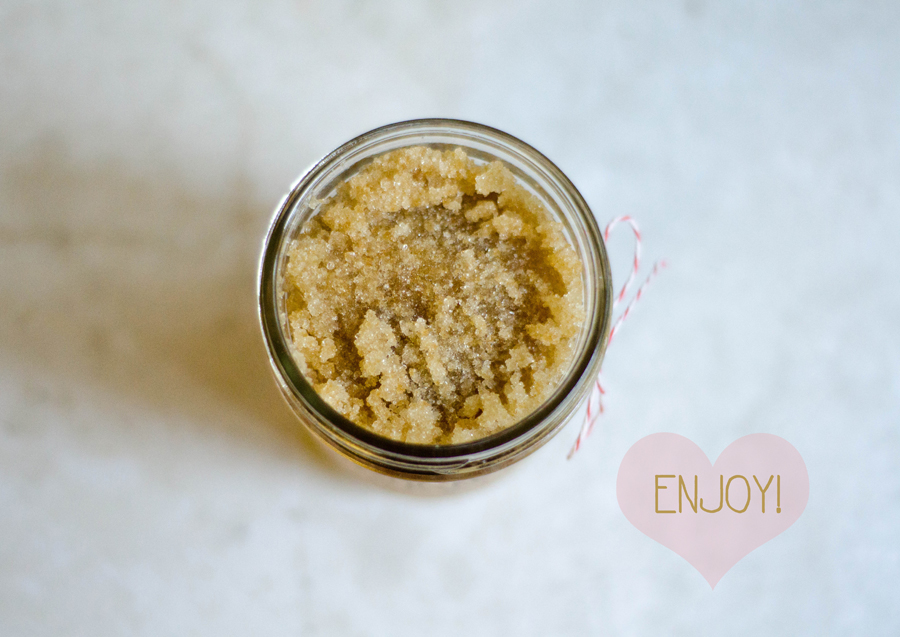 Ingredients
2/3

cup granulated white sugar

1/3

cup packed brown sugar

1/2

cup olive oil

1

tbs vanilla extract

1

half pint mason jar

Baker's twine

Label (with a sticker back)

Fine point black marker
Instructions
In a medium sized bowl, combine your brown sugar and white sugar. Whisk them together until they are completely combined.
Add in your olive oil and vanilla extract and mash together with a fork until all of the oil is combined into the sugar mixture.
Pack the mixture down into your mason jar.
To finish, tie a bow around the mouth of the jar with some baker's twine. Create your own label and stick it on the front of the jar. Now, it is ready for gifting or for immediate use!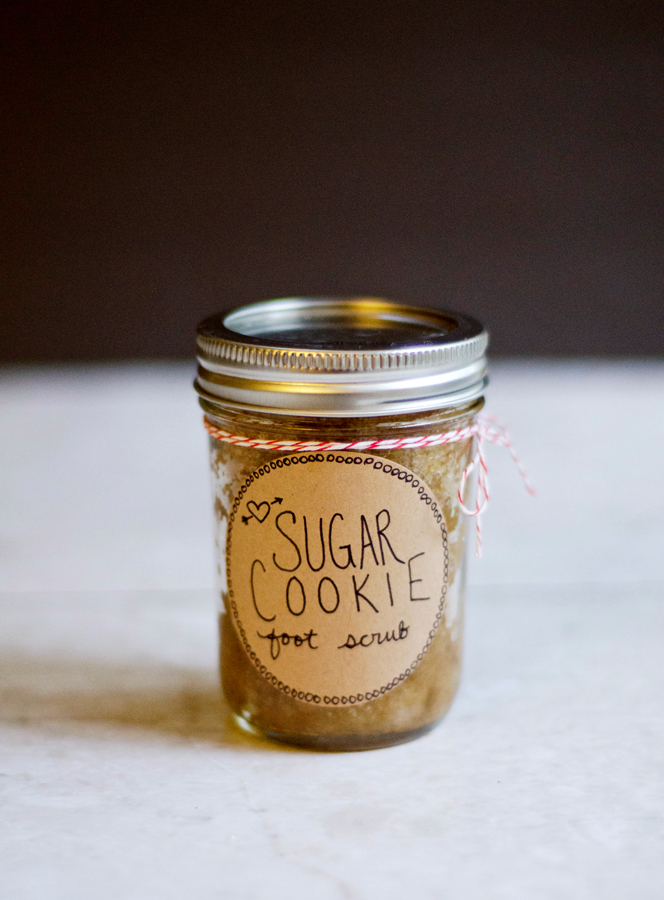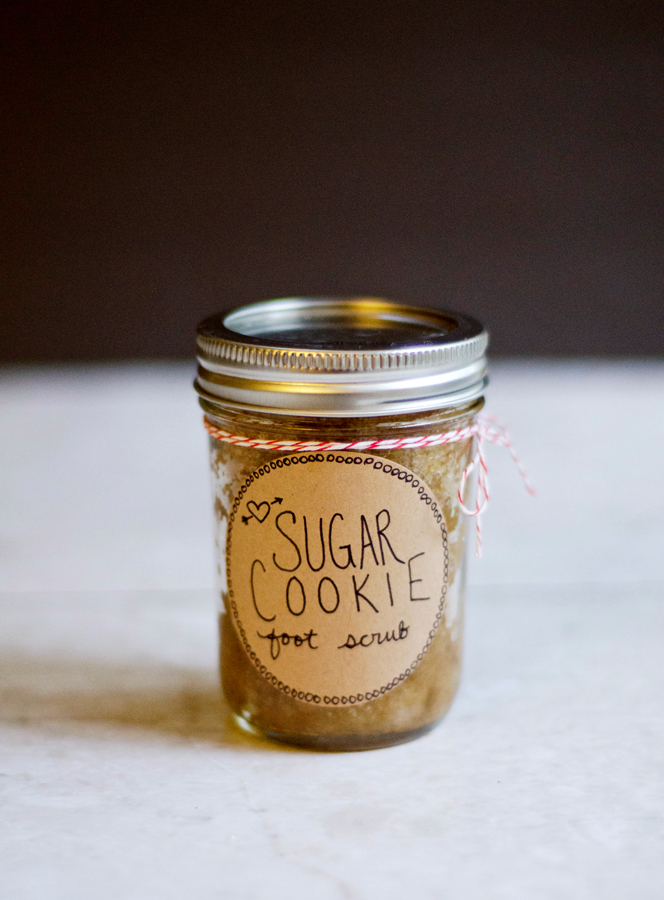 PAID ENDORSEMENT DISCLOSURE: In order for me to support my blogging activities, I may receive monetary compensation or other types of remuneration for my endorsement, recommendation, testimonial and/or link to any products or services from this blog.