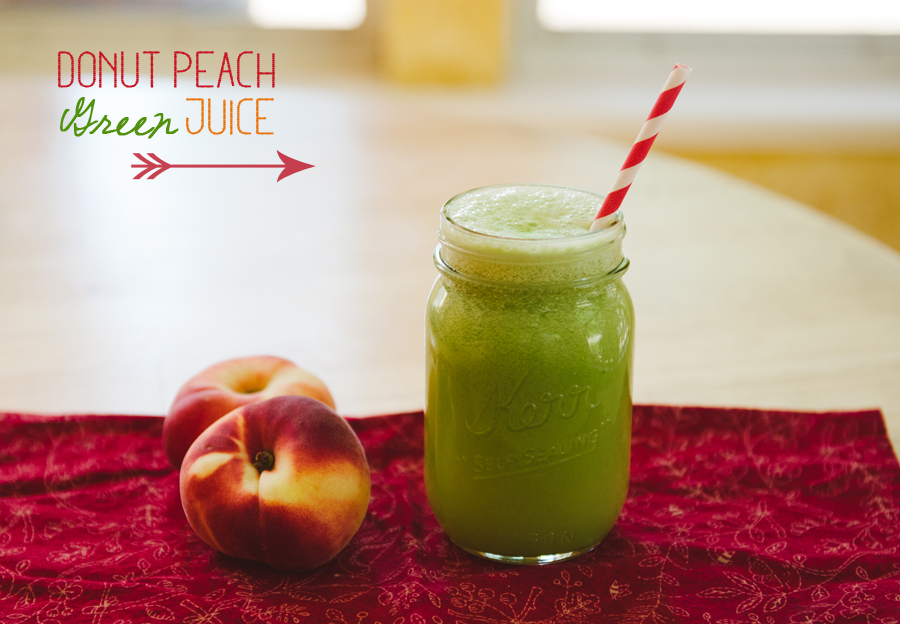 Don't get too excited. I didn't juice a donut (not that I've never considered it).
Instead, we're juicing the glorious donut peach. That's right. No, it's not filled with jelly or fried to perfection. It is simply a sweet little variety of white peach that looks like it has been smushed into the shape of a donut. They are also called Saturn peaches. Perhaps it's because they are simply outta this world… amirite? See what I did there? Of course you did. Oh, what's that? We're ignoring that joke and just moving on because you're doing me the solid courtesy of letting it slide? Gosh, I appreciate you. For reals.
Perhaps it's one of those days where we should get right to the recipe. The next joke I have in my brain involves a rocket ship. Don't ask. Really. It's Thursday. Officially the day in the week where my brain turns to cheese and puns fall out of my mouth with no regard for their quality. I've officially pulled the third rotting banana this week out of my handbag, and I'm eating cold meatballs for breakfast. Jealous? Don't even get me started on my outfit. It's like MC Hammer meets laundry day meets covered in dog hair. Can't touch this. *Insert uncomfortable pelvic thrust dance moves here*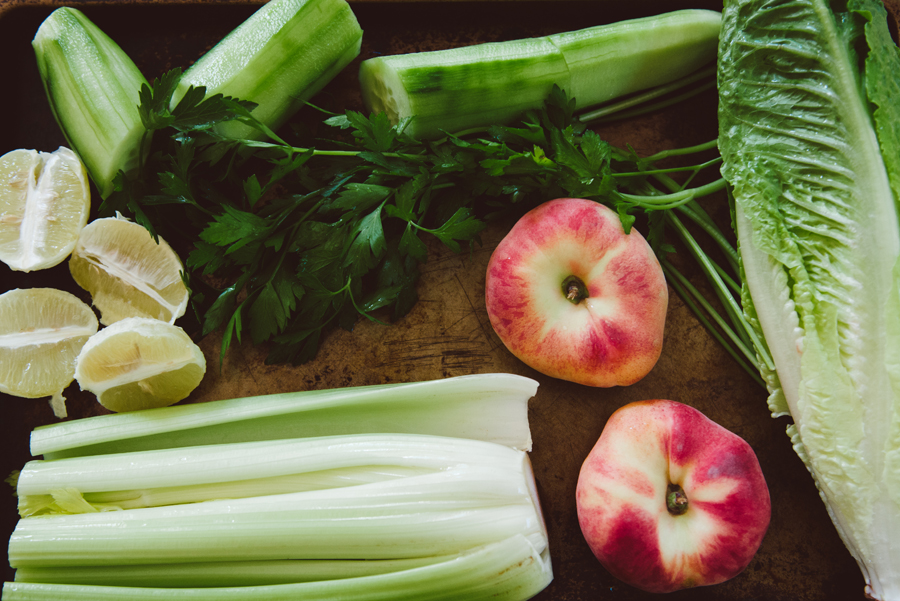 Moving on. We're about to turn this Thursday around. See that bounty of produce? Yes indeed-y. We're going to shove a couple of donuts down the hatch. This juice is sure to get you over the moon excited (Get it? Saturn peaches? Space jokes. Not actually sure if you have to go over the moon to get to Saturn). #CantStopWontStop #WishICouldStop #2Legit2Quit #HammerICantQuitYou.
Here we meet the usual juice suspects, with a handful of parsley to help cleanse our system and the sweet flavor of those peaches to make this juice go down real easy. Sounds good, do-nut? Someone get the cane. Now. Yank me off the stage. Thank you.
I'll be here all week. Donut forget to tip your waitress.
YIKES. And… scene.  Commence juicing.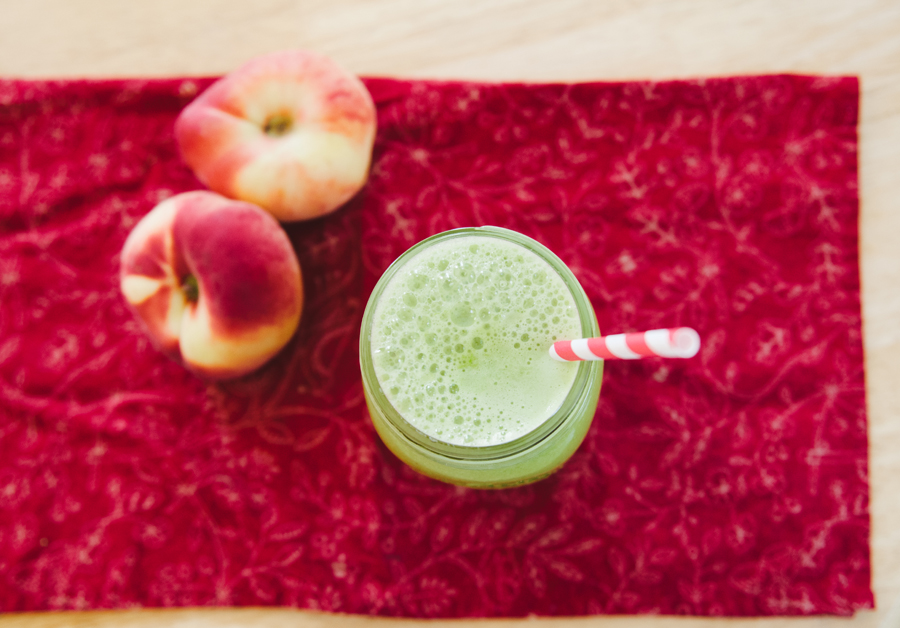 Ingredients
2

donut peaches, pitted

2

small lemons, peeled

1

English cucumber, peeled if not organic

1

large handful of Italian parsley

1

head of romaine lettuce

1

bunch of celery

nub of ginger (optional, but tasty!)
Instructions
Process all of your fruits and veggies through your juicer.
Stir and drink immediately, or store in your fridge in an airtight container for up to 48 hours.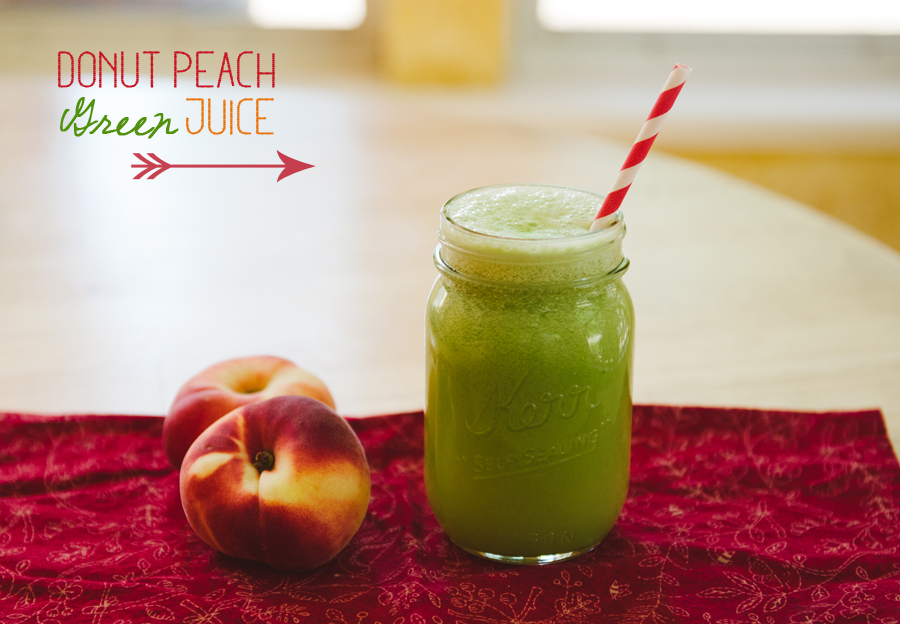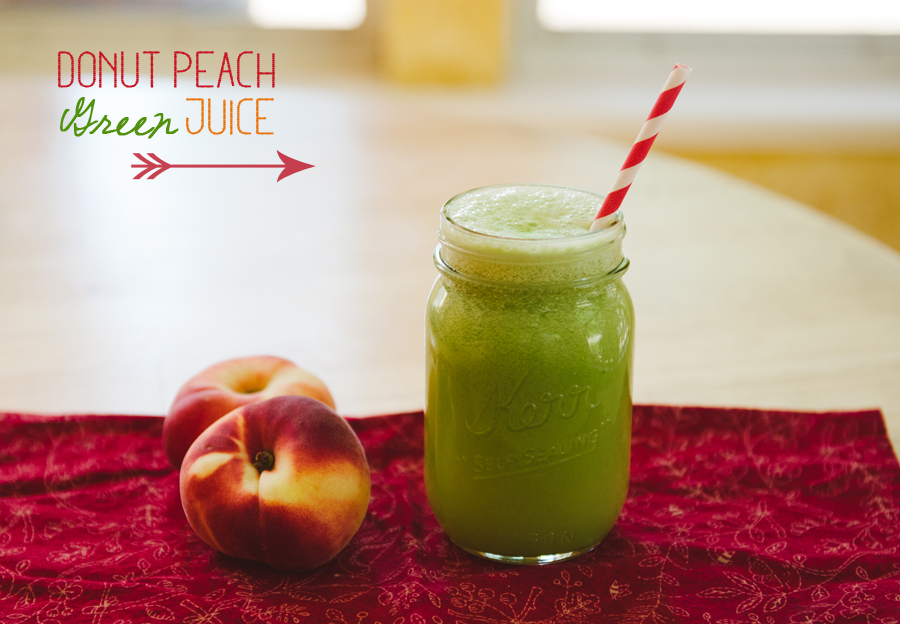 PAID ENDORSEMENT DISCLOSURE: In order for me to support my blogging activities, I may receive monetary compensation or other types of remuneration for my endorsement, recommendation, testimonial and/or link to any products or services from this blog.