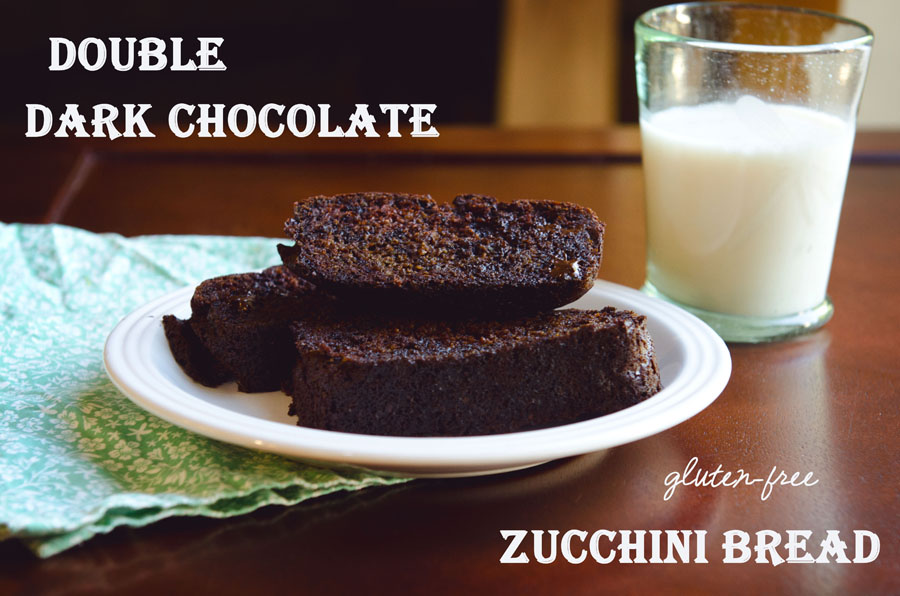 Sometimes you need chocolate, and you need that chocolate exactly NOW.
Yesterday, that chocolate monster was me. It was probably a red flag when I got onto Twitter in the afternoon and tweeted awkwardly about how badly I wanted a milkshake. Actually, I'm pretty sure I phrased it "The things I would do for a milkshake right about now…" or something to that effect. You shouldn't tweet things like that. It invites people to send you weirdly inappropriate messages questioning just how far you really would go for that milkshake. It then makes you realize all of the things you WOULDN'T do for a milkshake. There are lots of things I absolutely WOULD NOT DO for a milkshake. Ever. That list is long! I mean, I really like milkshakes, but a girl has standards!
After deciding it would be the best of moves to get off of the internet promptly, I started to dream about a hunk of dark baking chocolate I had in my pantry. I walked over to the pantry and held it in my hands. I unwrapped the corners and thought seriously about just digging in. No one would know. I was alone. No. No, Gina. Have some self control. We will bake something. Get the corner of that pound of baking chocolate out of your mouth. Be a lady. My conscience can be a real downer.
After some consideration, I decided that we should take some zucchini bread and make it chocolate-y. Oh, and then throw some coarsely chopped dark chocolate in the batter to create pockets of melt-y pure-chocolate goodness. YES!!!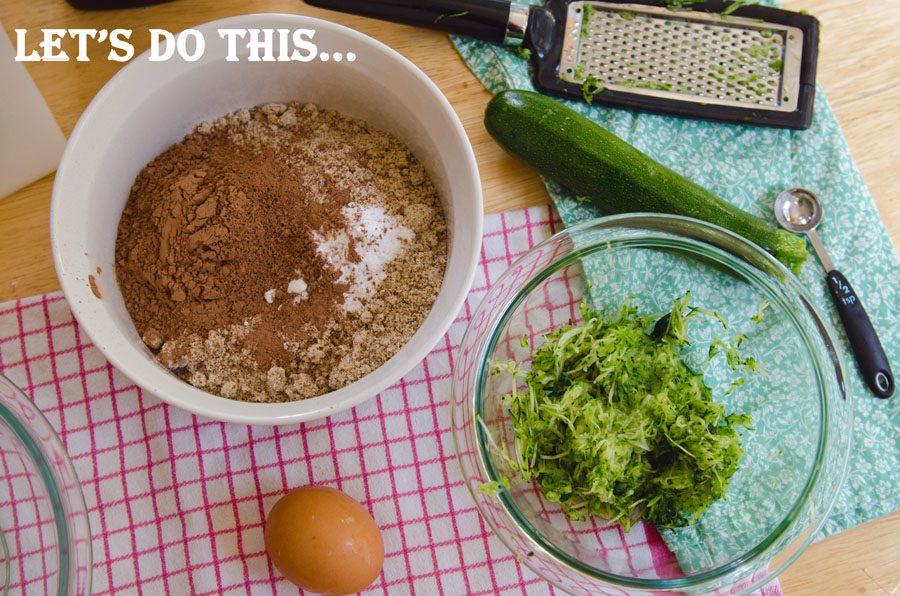 Just a warning…I got so excited by this bread, that I seemed to have added enthusiastic text to every picture. Blame the chocolate monster. First things first, we're going to mix all of our dry ingredients together in a bowl. Almond meal is going to act as our main flour, keeping things super moist. Unsweetened cocoa powder is going to add the first layer of chocolaty goodness!! YESSS!!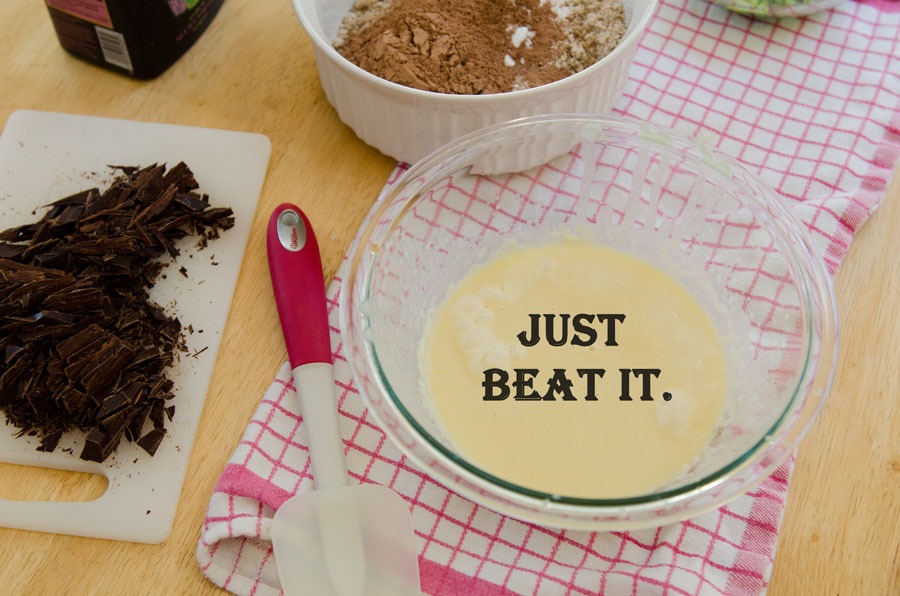 Then you're going to get out your faithful hand mixer and mix together your wet ingredients. Since I was pretty much dancing the whole time I was preparing this bread, I managed to make a bit of a mess. See the sides of that bowl? You should see my t-shirt.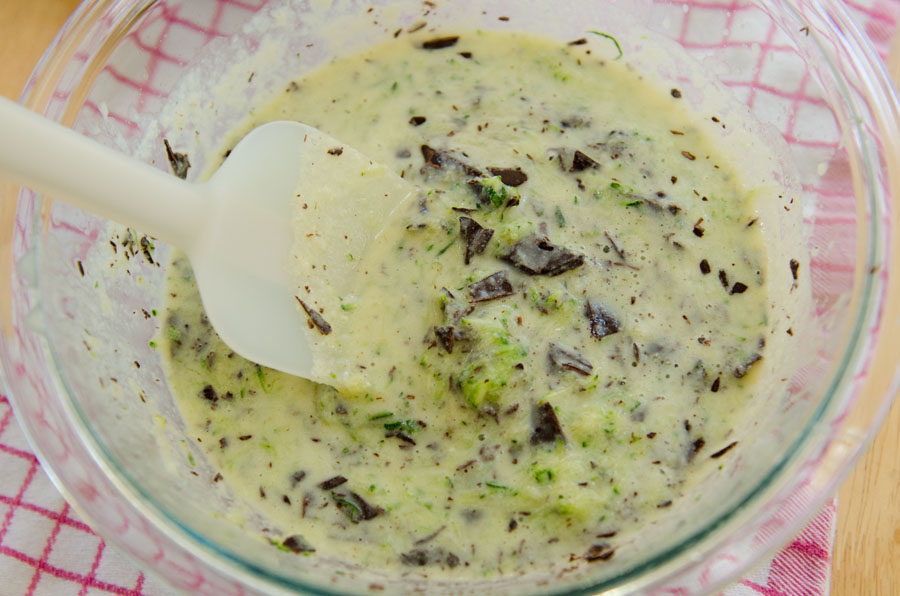 Fold in your dark chocolate and your zucchini into your egg mixture. Doesn't that look like melted mint chip ice cream? Weird.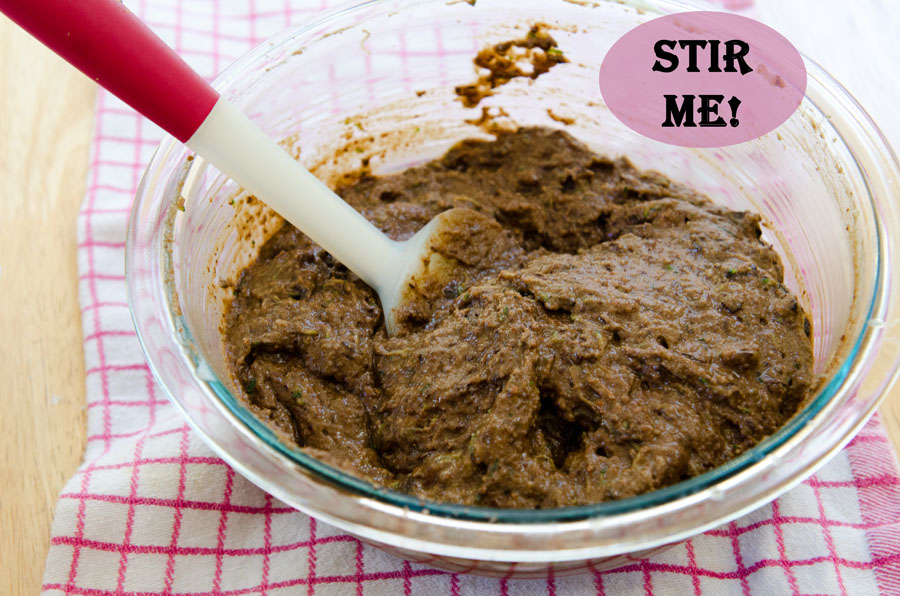 Mix your wet ingredients into your dry ingredients until a dough forms.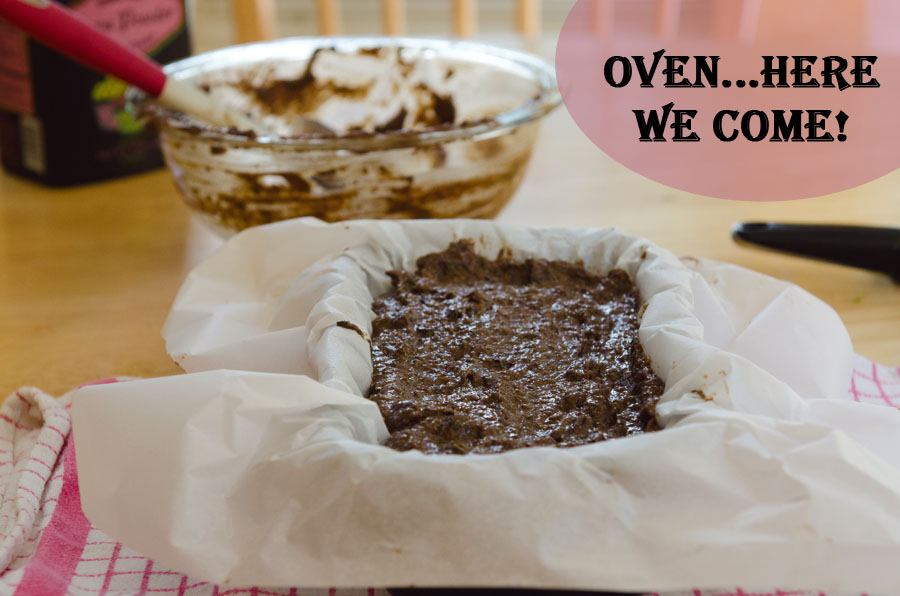 You are going to line a bread pan with parchment paper. This will allow you to literally pick up your loaf out of the pan without any mess. It's a beautiful thing. In goes your batter, and off to the oven you go.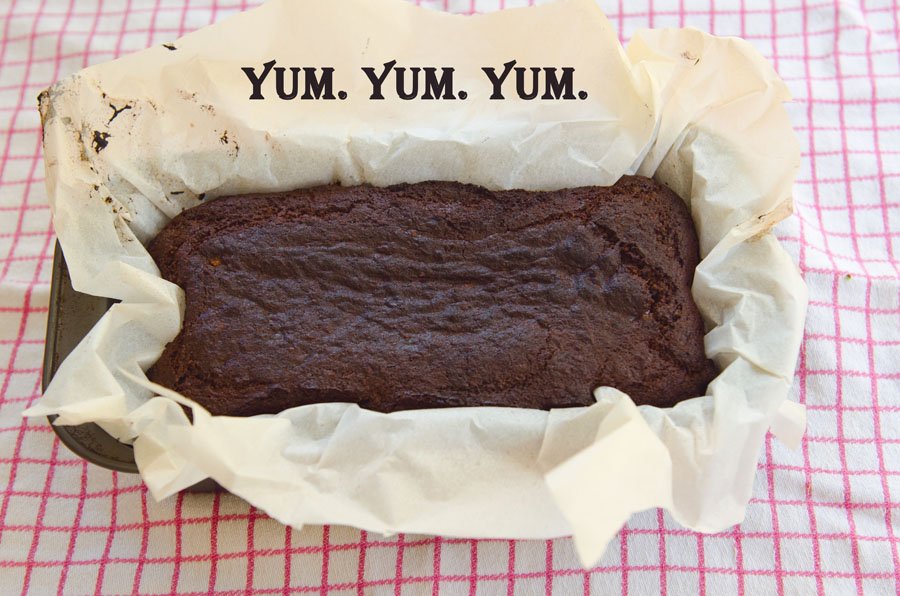 Chocolate on chocolate. I like where this is going.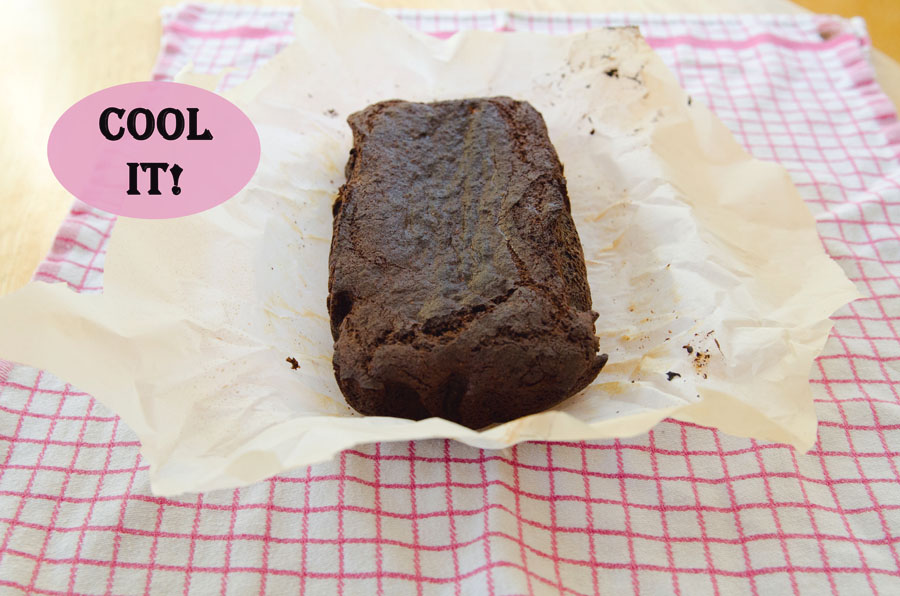 Ugh. Why do you have to be hot? Do I really have to wait a couple of minutes before I slice you? (Um, the burns on my fingertips say YES)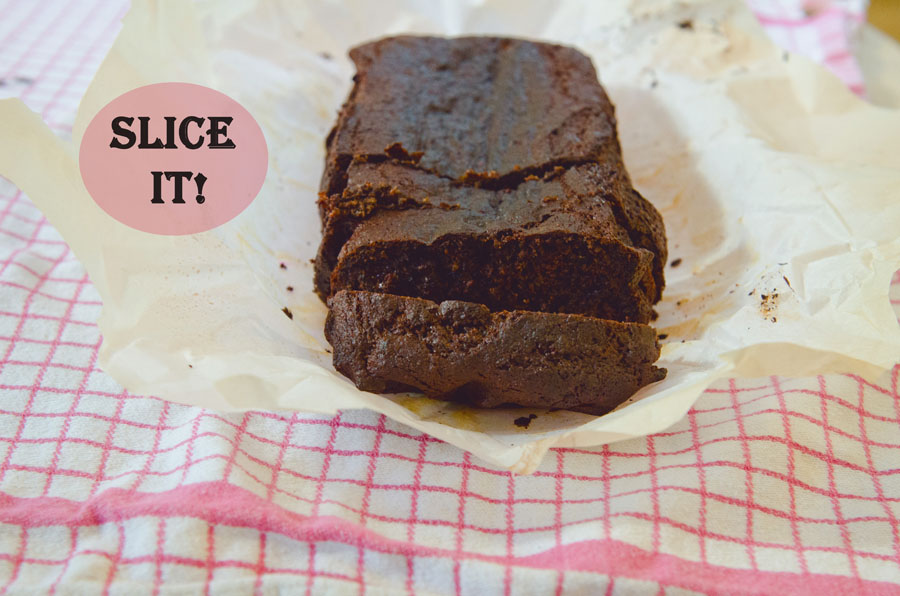 Okay. Here we go. Now it's time to slice!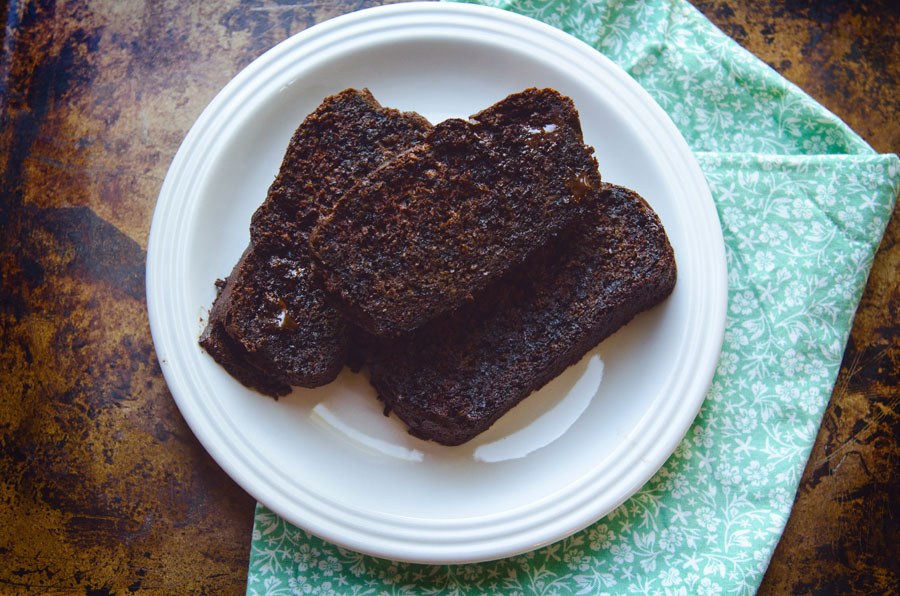 Enjoy a warm piece (or two…or three…) with a glass of almond milk. It's dark chocolate lovers' heaven! It totally beats eating a giant bar of baking chocolate straight from the wrapper. Believe it.
Double Dark Chocolate Gluten-Free Zucchini Bread
Ingredients
1 1/2

cups almond meal

1 1/2

tsp baking soda

1/4

cup unsweetened cocoa powder

2

tsp ground cinnamon

pinch of salt

1

medium zucchini, grated finely

1

large egg

1/4

cup plain Greek yogurt

1/4

cup coconut oil (in liquid state)

1

tsp vanilla extract

1/4

cup raw honey

1

tsp apple cider vinegar

1

cup coarsely chopped dark chocolate
Instructions
Preheat your oven to 350 degrees
Line a loaf pan with parchment paper and set aside.
In a large mixing bowl, mix together your almond meal, salt, baking soda, cinnamon and cocoa powder. Stir until they are all combined well.
In a medium mixing bowl, add your egg and beat with a hand mixer until it becomes foamy. Beat in your yogurt, coconut oil, vanilla, honey and vinegar until everything is very well mixed.
Fold your dark chocolate and your grated zucchini into your egg mixture.
Add your wet ingredients slowly into your dry ingredients and mix together well until a wet dough forms. Make sure that it is mixed well so that there are no dry pockets in the batter.
Add your batter to the parchment lined loaf pan and put in the oven to bake for 35 minutes or until a knife inserted into the center of the bread comes out clean.
Lift your bread, using the edges of the parchment paper, out of the loaf pan and set aside to cool.
Slice and serve! It will keep for about a week when wrapped tightly or stored in an airtight container.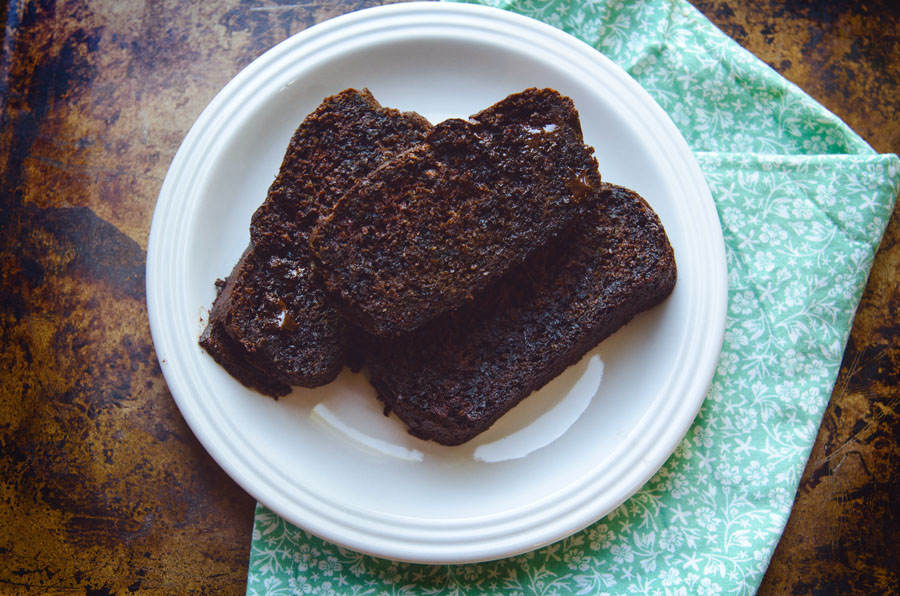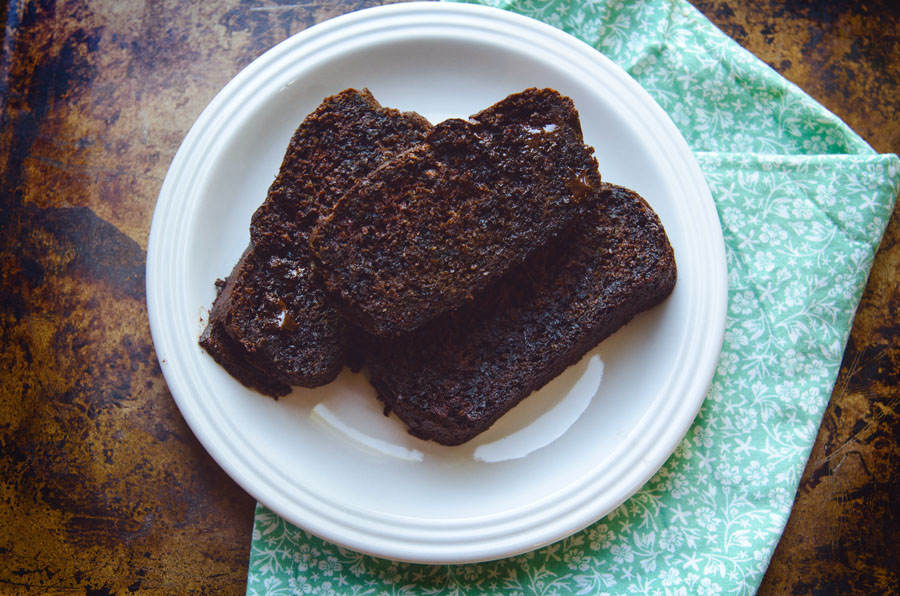 PAID ENDORSEMENT DISCLOSURE: In order for me to support my blogging activities, I may receive monetary compensation or other types of remuneration for my endorsement, recommendation, testimonial and/or link to any products or services from this blog.