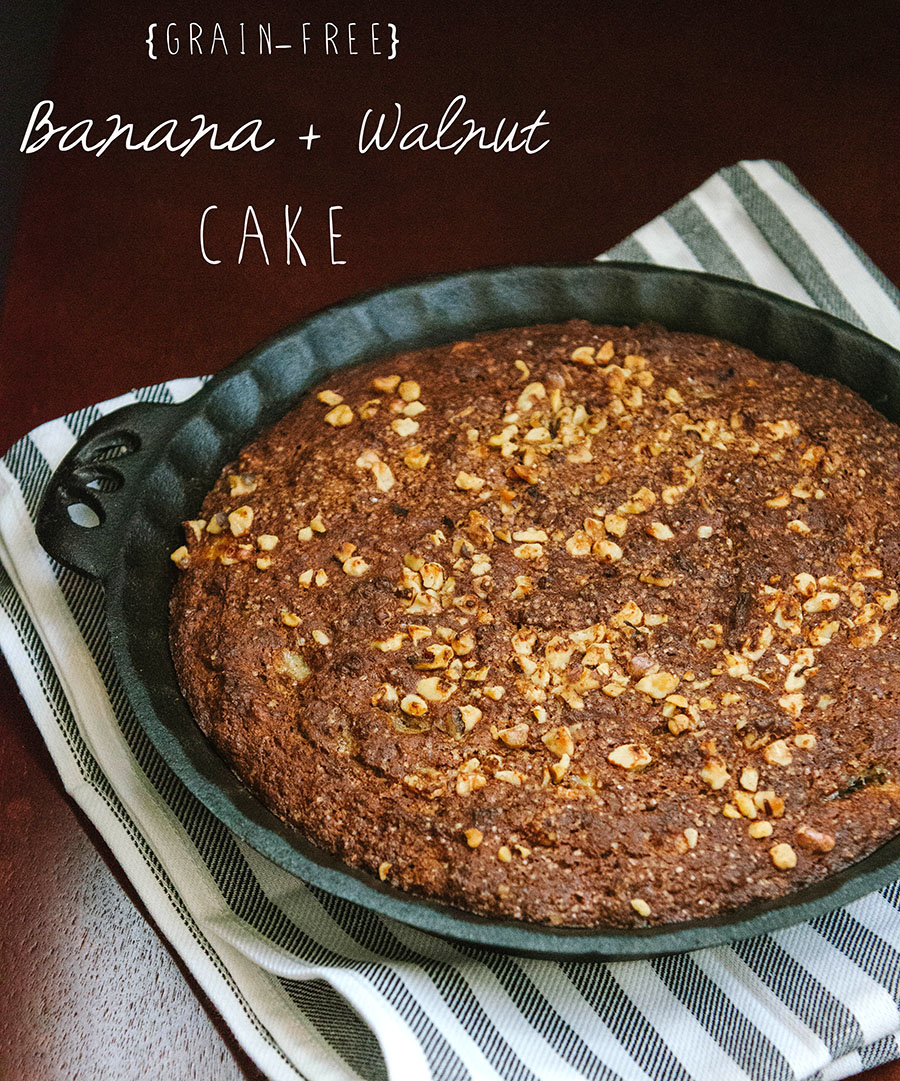 On Saturday morning I woke up in a funk. Before my feet even hit the floor I was angry and sullen. It was as if waking up tipped me into a full blown state of overwhelm. My mind raced and I just lay there with flashes of to-do lists and goals and problems and ideas washing over me at warp speed. It was like an internet screen with ALL the tabs open was living right underneath my eyeballs.
I think we can all agree this is no way to start a Saturday morning. If you are my husband you might agree just a little bit more. My brain did not get the "It's Saturday!" memo. I swear I had sent it out. I mean…who knows. All I know is that by 9am on a Saturday morning I was overwhelmed, a little bit yell-y, and kind of hungry. I could see what was going on and how this had two potential outcomes. I could go back to bed, pull my covers over my head and just weep and list and work myself up into a tizzy. Or, there could be breakfast. I made eyes with these bananas.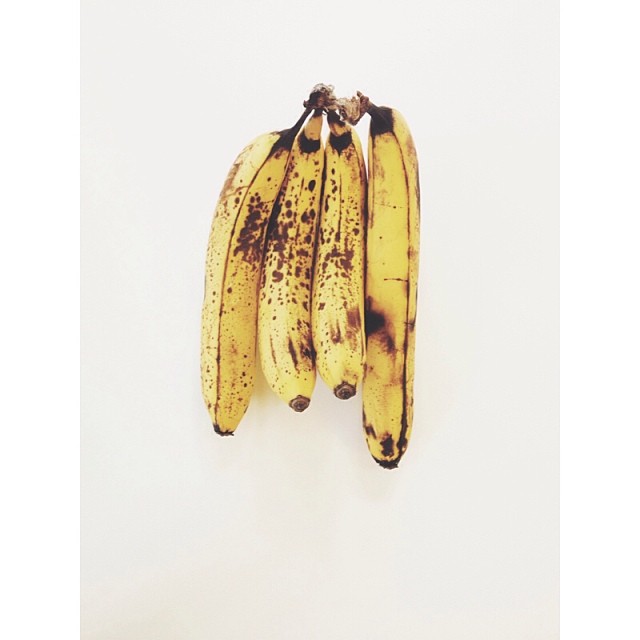 Look at that. I had met my counterpart in a fruit. A little bit bruised and rotten on the outside, but sweet and well-meaning on the inside. C-mon fruity twin… let's turn this day around. I mashed up 'nanners and put them into a batter with almond meal and maple syrup and coconut oil. I spiced it up with cinnamon, nutmeg, and a little hint of ginger. Things started to smell good. My hands were busy. I was forced to read measurements. Some of the tabs in my busy brain started to close. The world got smaller. I got quieter. There was just enough room to fold in mashed up bananas and walnuts and maybe to sprinkle some sugar on top. That's it.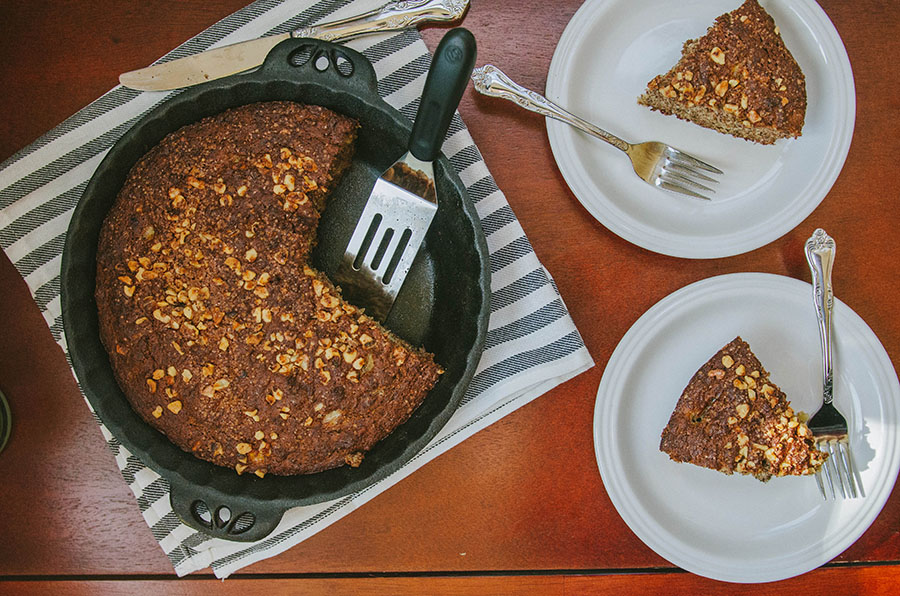 After the some in the oven it was ready to be cut into thick slices.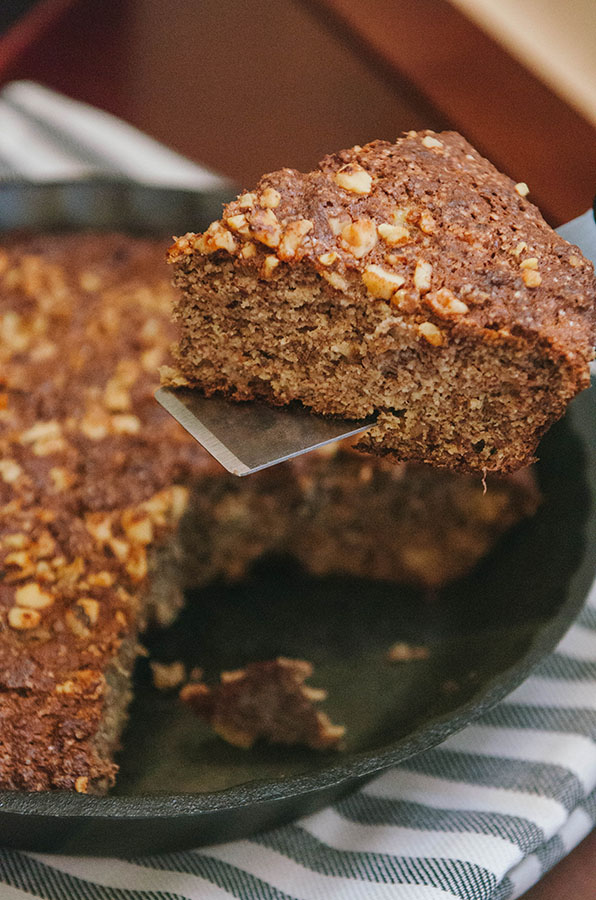 Thick slices were plated while the cake was still steaming. Just the right temperature to slather it with butter and honey.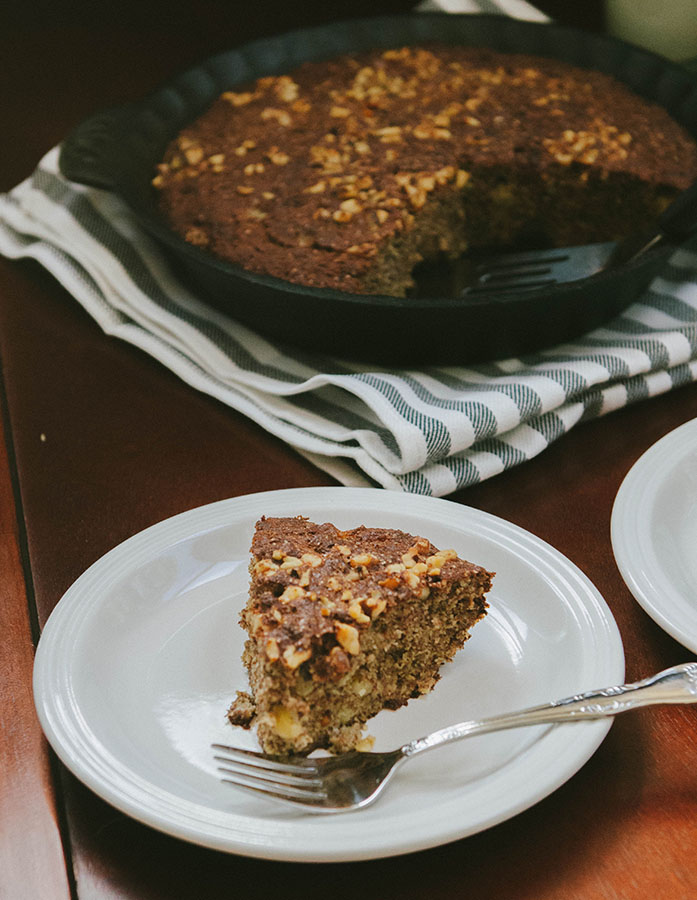 This cake is very mild in sweetness and feels wholesome and comforting. I like to eat mine with a pat of butter and a drizzle of honey. My husband (our resident sweet tooth) just opted to eat two heaping slices straight from the pan without any fanciness. I think that's his version of a thumbs up. Day saved. Mood reset. Thank you, rotten bananas for making this girl a little less rotten. 😉
Grain-Free Banana Walnut Cake
Ingredients
2 3/4

cup almond meal

1/4

cup ground flax seed meal

1/2

tsp salt

1

tsp baking soda

2

tsp cinnamon

1

tsp nutmeg

1

tsp ginger

1/4

cup coconut oil, melted

1/4

cup maple syrup

3

large eggs

1

tbs vanilla extract

1

cup (2-3) mashed up ripe bananas

1/2

cup raw walnut pieces + more to top

1

tsp turbinado sugar to top (optional)
Instructions
Preheat your oven to 350 degrees.
Grease your 9 inch cake pan with either butter or coconut oil and set aside.
In a large bowl combine your almond meal, baking soda, salt and spices. Whisk them together until they are well combined. In a medium bowl whisk together your coconut oil, maple syrup, eggs and vanilla extract. Whisk it well so that it all comes together. Pour the wet ingredients into the dry ingredients and combine fully with a baking spatula. Fold in your mashed up bananas and your walnut pieces.
Add the batter to your greased cake pan and top with about 1/4 cup more walnuts and some turbinado sugar.
Bake the cake for 35-40 minutes, or until a toothpick inserted into the middle of the cake comes out clean. Allow your cake to cool in the pan for up to an hour and then serve. I only allowed my cake to cool for fifteen minutes... but, I was a hungry hungry hippo in some serious need of cake therapy.
Slice and enjoy. This cake is very mild in sweetness and goes well with butter, honey or whipped cream.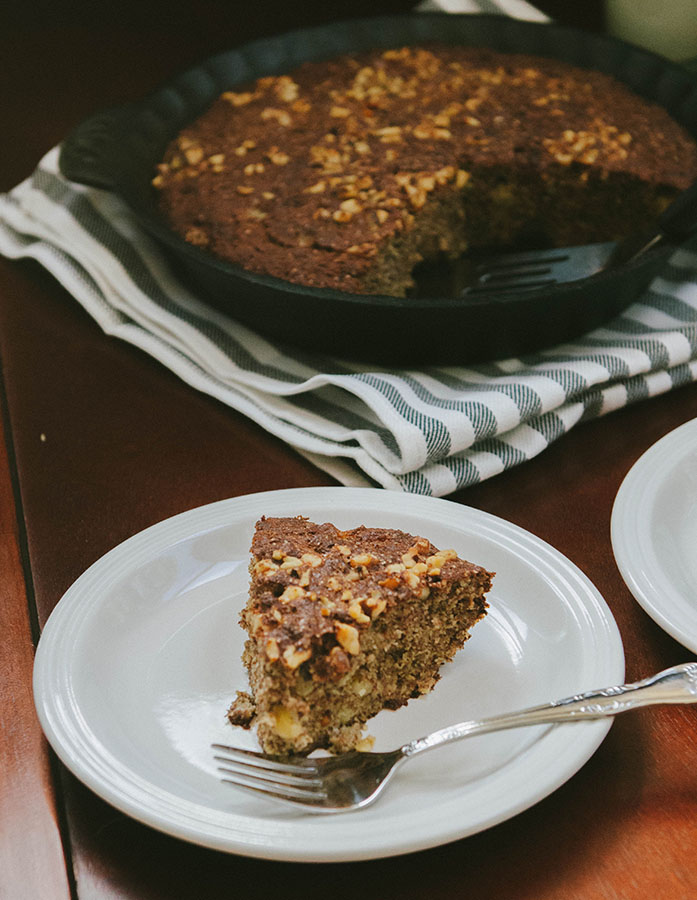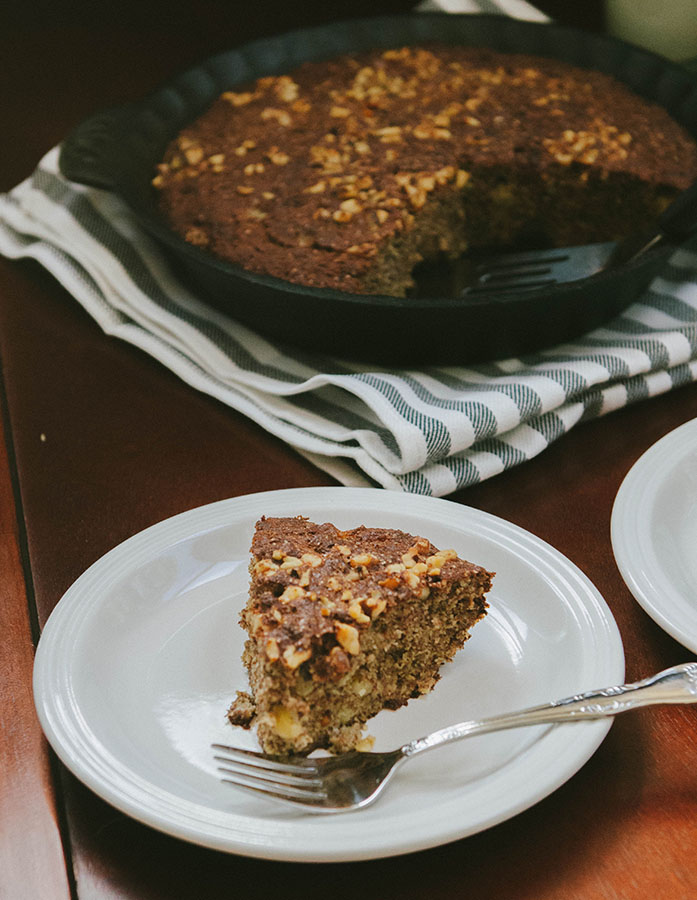 PAID ENDORSEMENT DISCLOSURE: In order for me to support my blogging activities, I may receive monetary compensation or other types of remuneration for my endorsement, recommendation, testimonial and/or link to any products or services from this blog.