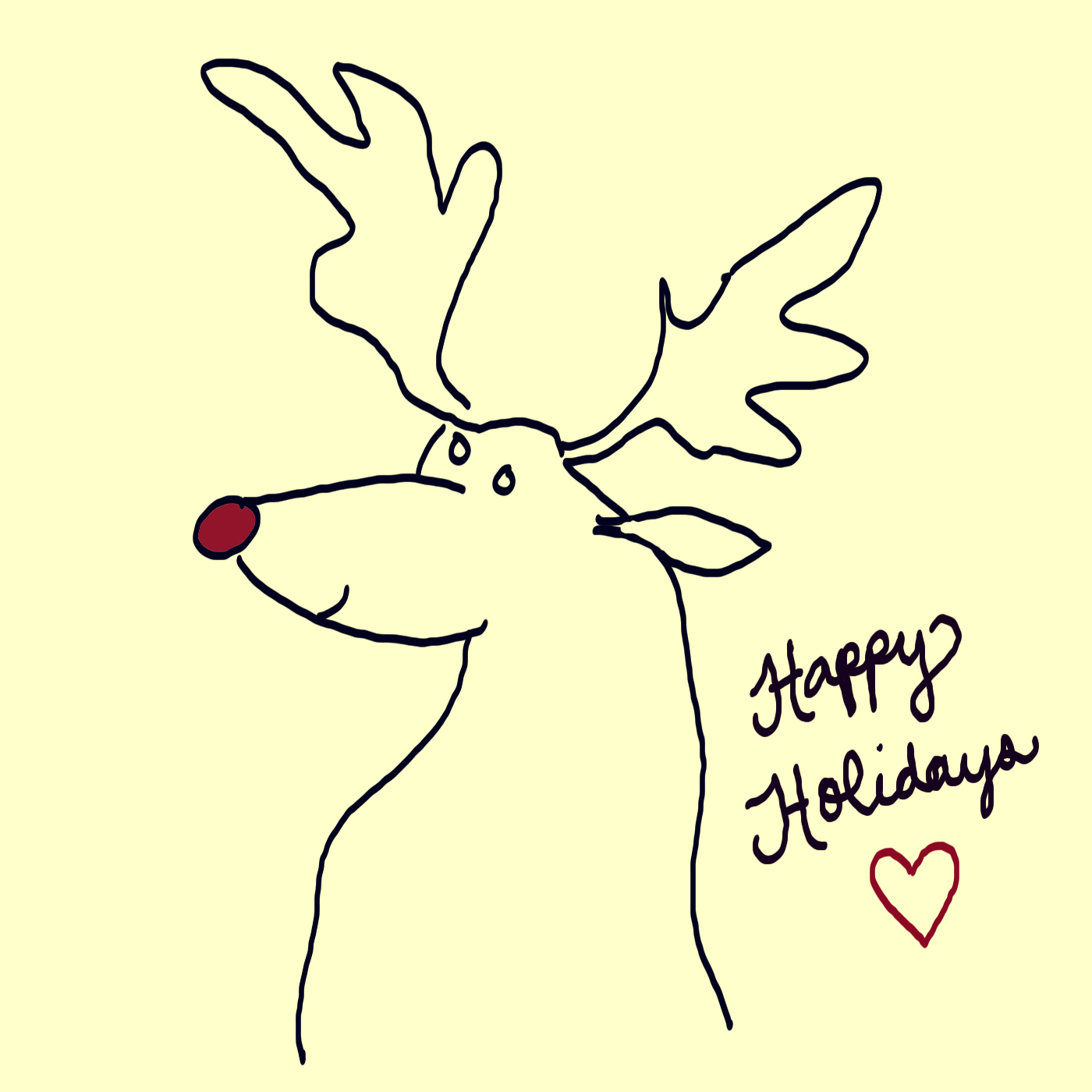 Hey, Friends!
Just taking a minute to wish you all a happy holiday season!  I hope your Christmas was spectacularly joyful!
As you have probably noticed, things have been a little quiet around here. I have been taking a little holiday breather to spend time with my family and appreciate it all. I will be back to posting regularly after the new year. Don't worry. I miss you.
Christmas was a beautiful little whirlwind. We hosted 17 people this year. I have a  large family. 17 is a small year.
We had a nice quiet little morning before the guests started to arrive. Some presents were exchanged. There was coffee and tea and lots of table setting.
Santa was good to me this year. I got a brand new juicer! She's just beautiful. I made my first batch with the new girl yesterday. She juices like a dream. There will be new juicing recipes in the new year. Get excited.  I also received a donut pan, a big cast-iron skillet, a Silpat and some other wonderful things…look at all this loot that is helping me help you. Gluten-free donuts in the new year? Yes. I need something to balance out the massive amounts of kale that I plan to put in my body.
After we all opened presents we sprung into action. There was some serious cooking that went on…
My dad tackled a beef tenderloin roast, and did a pretty perfect job.  My brother made oven-roasted asparagus that he marinated in olive oil, balsamic and plenty of seasoning. I tackled twice-baked potatoes, and baked garlic mushrooms as well as my wilted kale and coconut salad. I had some fantastic kitchen helper elves/unpaid interns (Thanks Peter! Thanks Mom!) There were also plenty of appetizer and dessert options. No one went hungry. I've been having a complicated relationship with leftovers. It's no joke. Last night I managed to justify eating a full serving of both cheesecake and chocolate cake with cherries. Save me from myself.
I wish I had Christmas pictures to share with you, but by the time I had a second to think about it, the food was demolished, the light was poor, and my feet told me I needed to sit down and have a cocktail (okay, you got me…three cocktails.) Did I mention that I whipped up some candy cane vodka? So easy. I insist you try it. Do it now.
I can't wait to tackle this new year with you all. I sincerely appreciate that you take time out of your day to hang out with me here  in my little corner of the web. I love you. Yup, you. Thanks for helping me make 2012 so much fun.
See you soon, Friends.  xo
PAID ENDORSEMENT DISCLOSURE: In order for me to support my blogging activities, I may receive monetary compensation or other types of remuneration for my endorsement, recommendation, testimonial and/or link to any products or services from this blog.