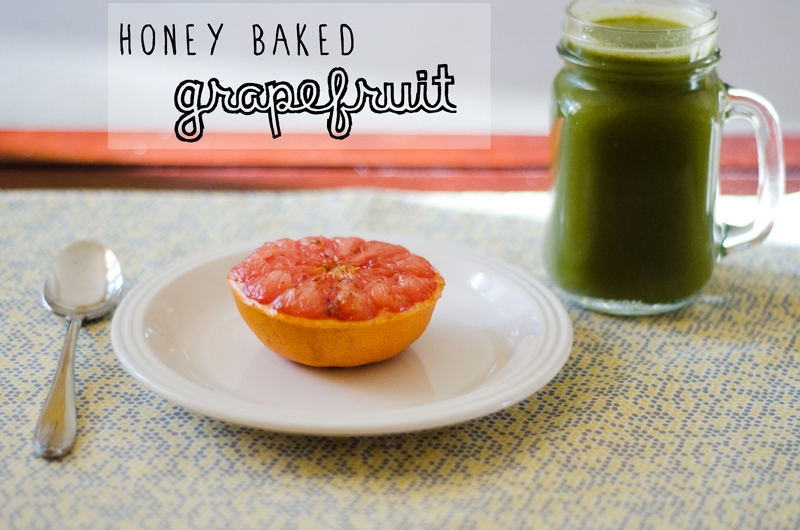 Something magical happens to fruit when you heat it up.
Think about it…Grilled peaches. Apple crisp. Fried bananas. Wine-poached pears. *Drool*
Grapefruit is no exception. Heat it up and it's a whole other animal.
Most people either love or despise grapefruit. I get it. For years Up until my twenty sixth year on this earth, I was a big time grapefruit hater. I vividly remember my mom disliking them when I was growing up. This was the lady that told me I had to eat my lima beans. If she thought grapefruit was gross, who was I to argue with her. I put it in the must-taste-worse-than-lima-beans category  I never really tried one myself. In fact, I openly feared them.
It wasn't until my mother in law offered me one over brunch that I reconsidered. I thought to myself, "Hey, I am a grown-up now. How bad can it be?" These are grown-up taste buds  I like kale, now. I would eat a lima bean without supervision. It's a new day.
Sure enough, I loved it. I ate them every day for weeks.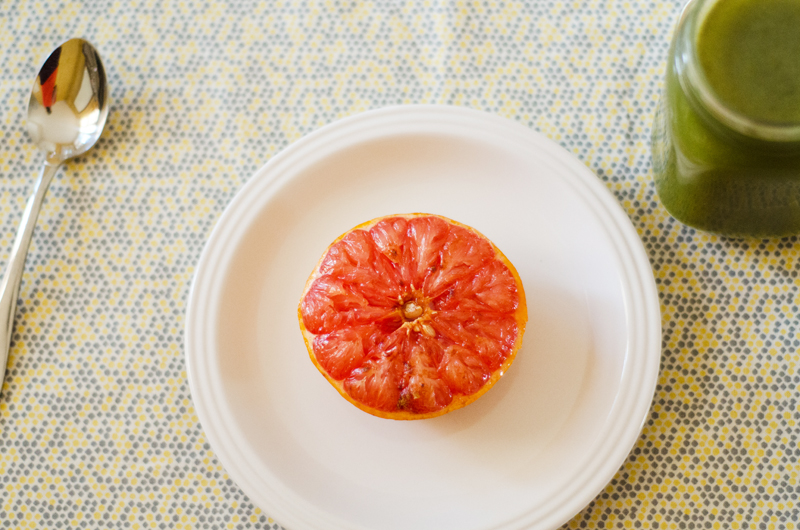 For all of you whose taste buds still just say NOPE, I think that baking your grapefruit might be the gateway you need to stop fearing this lovely citrus.
The bitterness is practically baked out and what is left is sweet, juicy and a little bit tart. Did I mention there is a coating of honey and cinnamon on the top? Yum.
I paired mine with a tall glass of my Sweet and Sour Green Juice. Holy health! That's a ton of vitamins right there. Happy New Year, body! (I might have baked donuts later in the day. Recipe coming soon. Sorry. They are "healthy" donuts. Don't be scared.)
Ingredients:
1 grapefruit
Organic honey, to coat the top (If you are vegan, I would substitute maple syrup or agave)
Cinnamon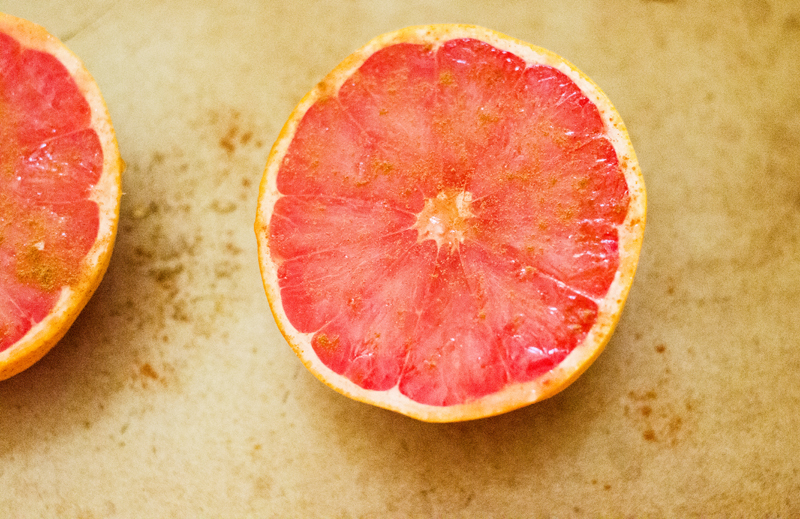 Preheat your oven to 375 degrees
Slice open your grapefruit, and place it on a baking sheet.
Add a slick of honey to the top of each half. Sprinkle with cinnamon.
Bake for 15 minutes.
Enjoy!
Wishing you all a stellar weekend!  xo
PAID ENDORSEMENT DISCLOSURE: In order for me to support my blogging activities, I may receive monetary compensation or other types of remuneration for my endorsement, recommendation, testimonial and/or link to any products or services from this blog.