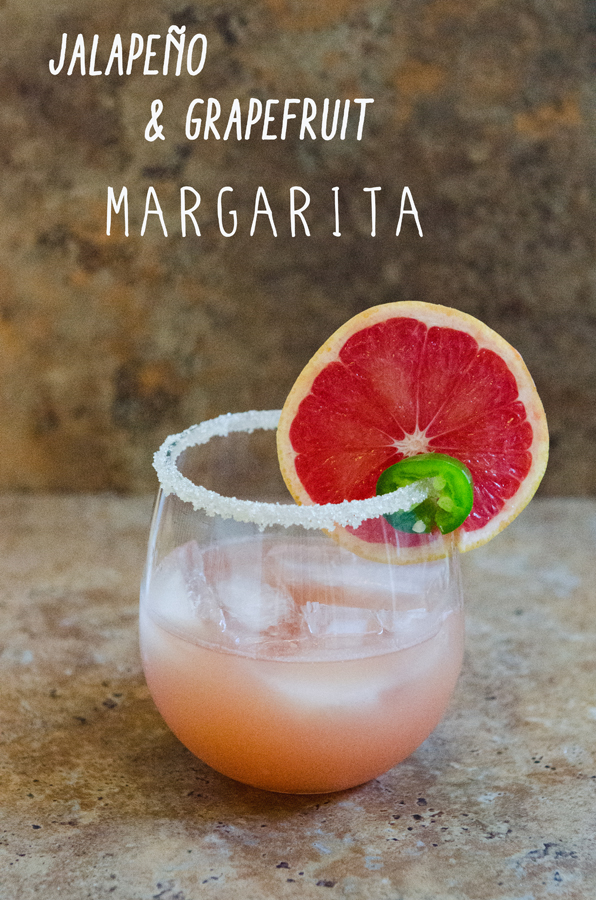 This week. Let's talk about it.
It started off with the glaring realization Christmas is hurling itself towards my face with lots of velocity, force, mass and all of those other science-y terms.
I shouldn't be surprised. Christmas comes every single year. It even comes on the same day every single year. Yet I still find myself in an anxious and stressed out state of Christmas denial EVERY SINGLE YEAR. Note to self: Breathe. Calm down. Go watch Sister Act 2 for the third time this week. It helps. Something about that dude wearing overall jean shorts while singing (nay, rapping) Joyful Joyful never fails to turn your frown upside down.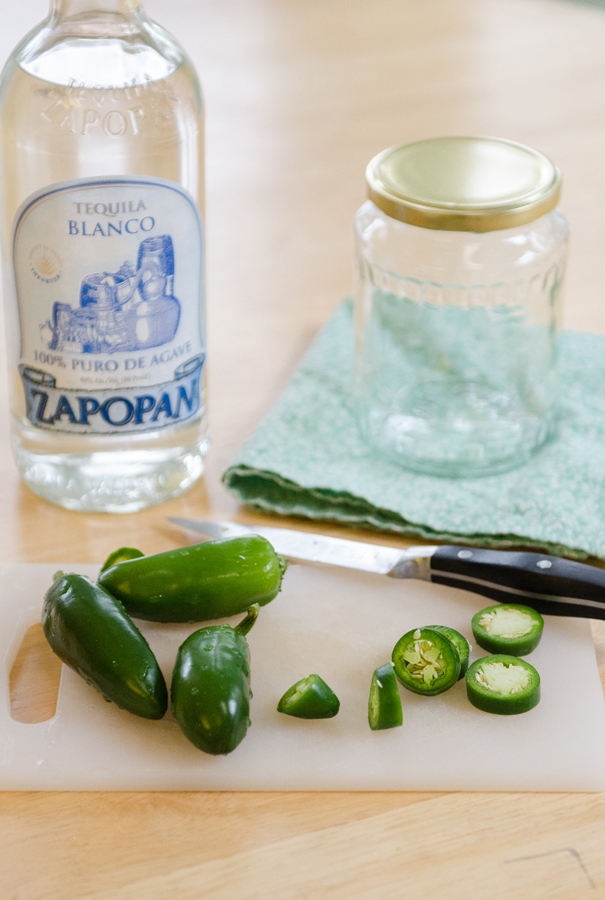 How are you doing? I asked on Facebook this week and it seemed like a lot of you were in the same state of Christmas confusion. Of course, there were a few of you who totally chimed in with how ready you are for this holiday season and how you have completed all of your DIY projects. I look up to you. You are true blue. For the rest of us, let's make a list of coping strategies. I like lists. Feel free to add some of your own strategies in the comments at the end of this post. Here's what I've been doing:
Cookies (frequent fistfuls)
Taking 15 minutes to do some guided meditation. I found some on Spotify (and since I forgot to turn off my alerts, all of my Facebook  friends now know that I've been listening to something called "Gentle Underwater Stream" or something to that effect. Wonderful.)
Acupuncture
Singing all of the show tunes that I know at the TOP of my lungs in the shower. This ends up being kind of a long shower. I know a lot of show tunes. Surprisingly effective.
Panicking followed by making my dog be the little spoon in a cuddling situation. She's into it.
Bacon (sometimes in my cookies)
Restorative yoga
Watching an episode of Hoarders. Nothing makes you feel like you've got your life in order quicker. That's real.
Afternoon dance party intermission (this is exactly what it sounds like–crank the Salt N' Pepa and let it go.)
Booze (usually bourbon)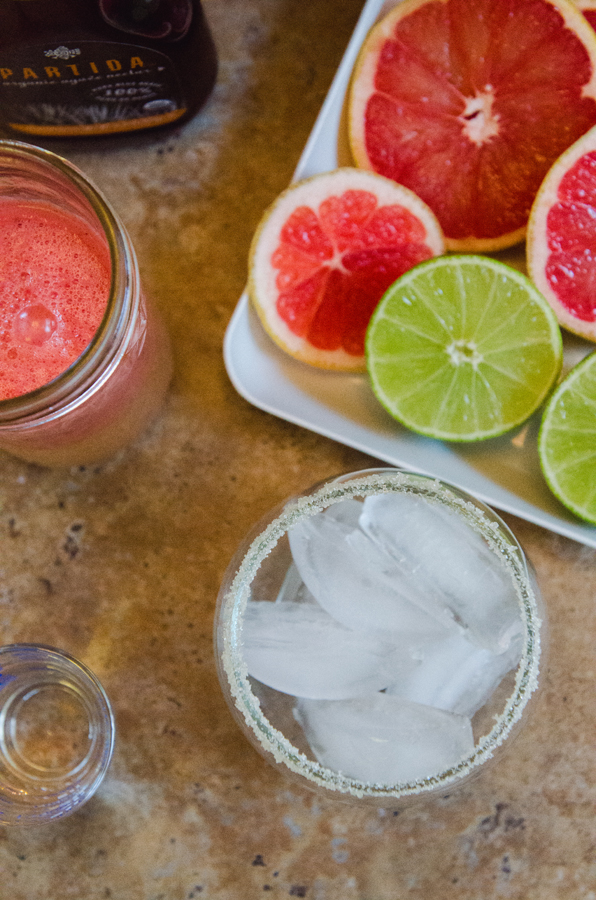 I'm just trying some things. I can still feel my shoulders pressed firmly against my ears, so I'll let you know if I come up with some better strategies. Until then, let's margarita. I seem to have a thing for margaritas, don't I? We've summered them up with watermelon and we've wintered it up with pomegranate… but now, let's get spicy! 😉
This Jalapeño & Grapefruit Margarita certainly isn't going to hurt anything. Well, it might hurt a little in a picante kind of way. Don't worry. It's good. It will make you feel alive. Clear those sinuses. Let's infuse some tequila. It's surprisingly easy. It only takes a few hours and few jalapeños to get the job done. You know what… you could brew some of this stuff up for a quick Christmas gift. Just put it in some cute bottles and tie a bow around the top. Voila!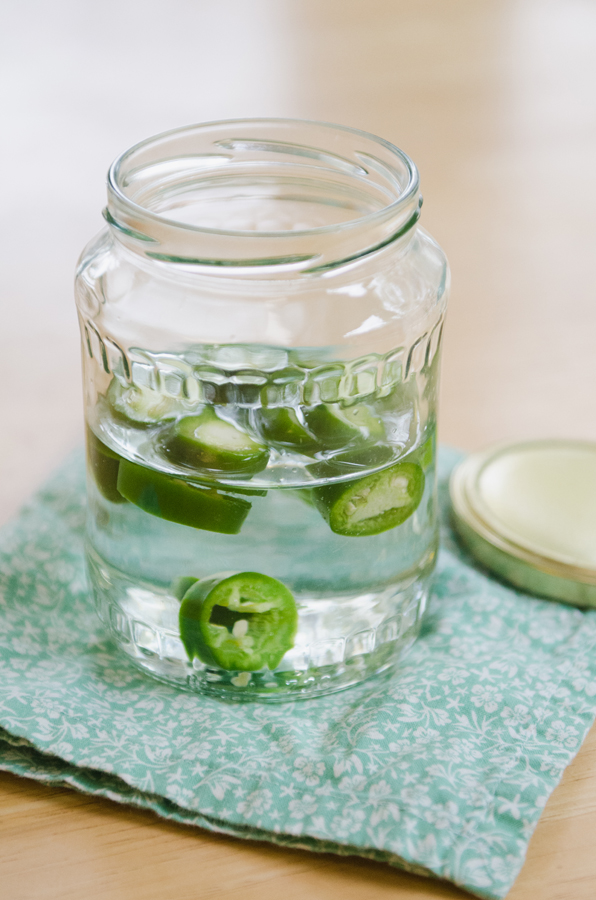 Once your tequila has fiesta-ed with your jalapeños for a few hours, it's time to strain it and put it into another container. Seriously, super easy. The hardest part for me was realizing that I had a cut on one of my cuticles. Yeah, that burns.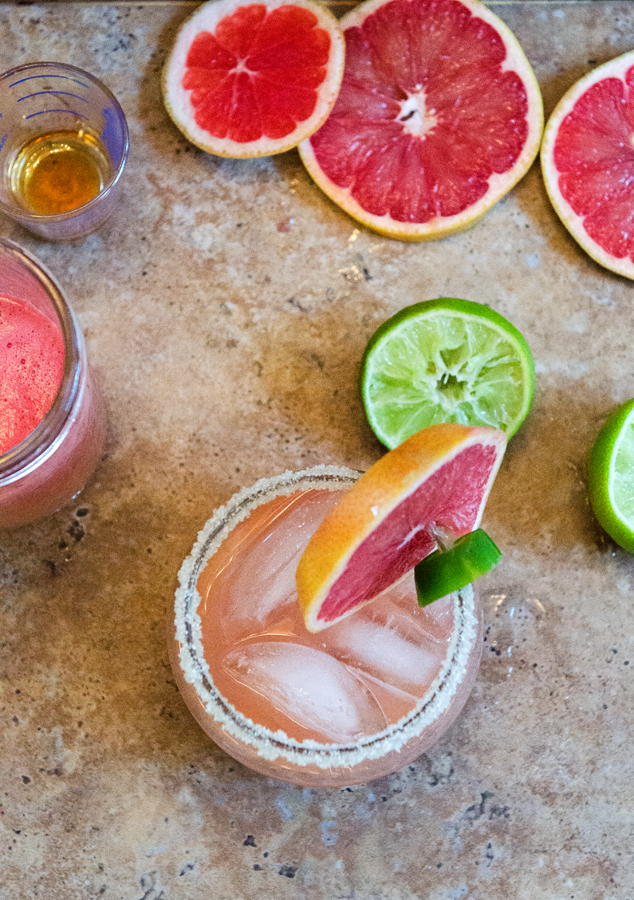 Sugar (or salt) the rim of your glass and ready your cocktail shaker for business. Grapefruit juice + Agave + Spicy Tequila + Lime = Conga Line Of Flavor In Your Mouth. Look at me using math.
I decided to make fresh grapefruit juice with my juicer since I had purchased WAY too many grapefruits at the store. You can also opt for pre-made grapefruit juice. Either way. I'm not a stickler about it. Just do you.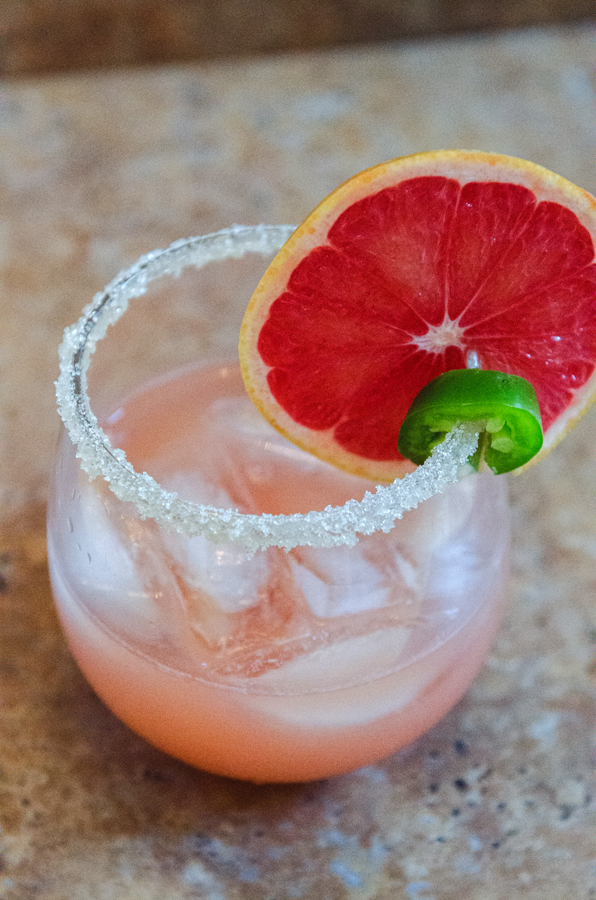 Garnish with a slice of grapefruit and little piece of jalapeño for flare. Pinkies up! Cheers to you. We've got this. I'm going to go and listen to more Gentle Underwater Stream now. Don't mind if I do. xox
Jalapeño & Grapefruit Margaritas
Ingredients
Jalapeño Tequila
1 1/2

cups silver tequila

2

small jalapeños, sliced
Jalapeño & Grapefruit Margarita
1 1/2

shots grapefruit juice

1

shot jalapeño tequila

1/2

shot agave

Juice of 1 lime

Ice

Sugar (or salt if you prefer), for the rim

Grapefruit wedges and jalapeño slices, for garnish
Instructions
First we are going to make our jalapeño infused tequila.Slice up your jalapeños and add them to your silver tequila in a jar. Cap your jar and allow it to sit for 2-3 hours, or until it reaches your desired level of spice.
Once it is spicy enough for you, strain your jalapeños out so that you are just left with the infused tequila. Store in a jar with a tight fitting lid, such as a mason jar.
Use a lime wedge to moisten the edges of your cocktail glass and then place it rim side down on a plate of sugar or salt (whichever you prefer) I used sugar in this recipe to balance some of the bitterness form the grapefruit. Add ice to your rimmed glass and set aside.
To make your margarita you are going to fill a cocktail shaker with ice. Add your grapefruit juice, jalapeño tequila, lime juice, and agave to the shaker. Shake vigorously.
Pour the contents of your shaker over the sugar rimmed glass with ice in it.
Garnish with a grapefruit wedge and a jalapeño slice.
Enjoy!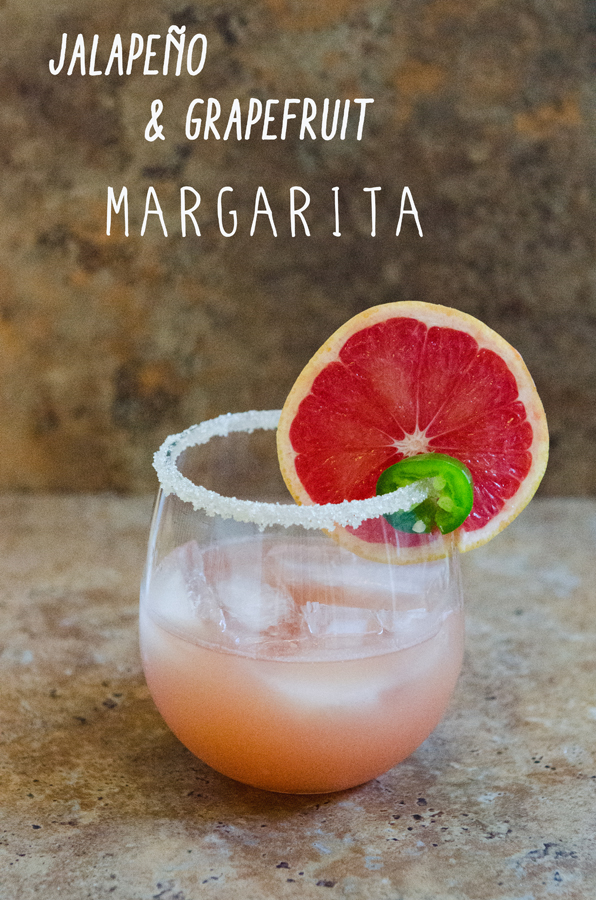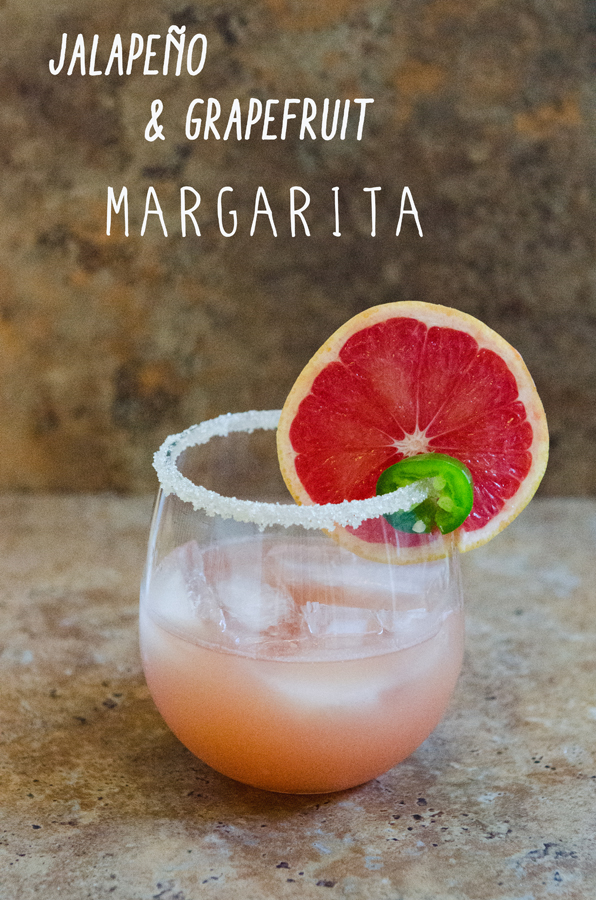 PAID ENDORSEMENT DISCLOSURE: In order for me to support my blogging activities, I may receive monetary compensation or other types of remuneration for my endorsement, recommendation, testimonial and/or link to any products or services from this blog.