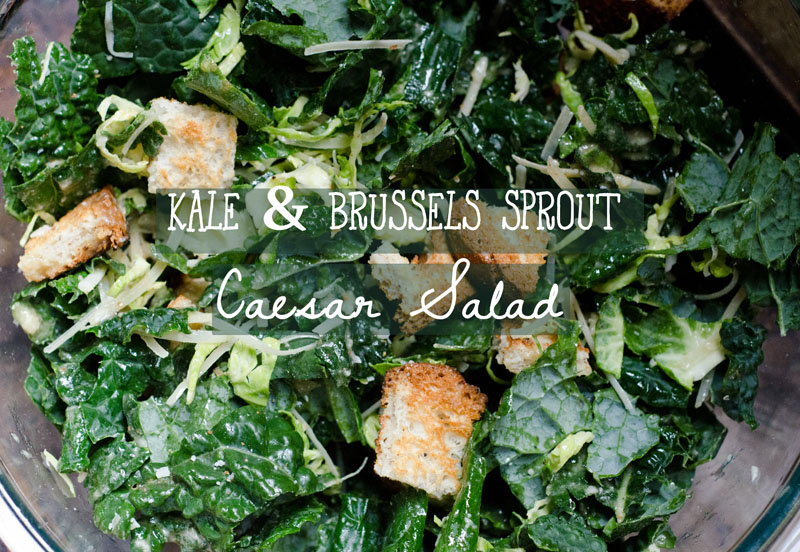 Here a short list of things that come to mind upon hearing the name "Caesar":
1) Did I spell that correctly? Why does the A come before the E. Freaks me out every time.
2) I went to Waldorf elementary school. Our teacher was a wild story-teller. All of our history lessons would be told to us in magical life-like stories, and for this reason I remember most of what I learned there to this day. I still vividly remember him acting out Julius Caesar's assassination and colorfully exclaiming "Et tu, Brute?" For this reason, when I am offered a Caesar salad, I find myself mumbling "Et tu, Brute?" to myself. Nope. Not awkward at all.  I might have also said that to a waiter once upon receiving my Caesar salad. He didn't get it. Tough room.
3) Haircuts. Julius Caesar is depicted in many a statuette and paintings sporting a look that would later be brought back by the lead singer of the Backstreet Boys. Everybody…Rock your body.  Don't believe me? Just google image search"Julius Caesar" and then google image search "Lead singer of the Backstreet Boys".  BAM. Trendsetter.
4) Cleopatra. They shacked up. They had a son. They named him Caesarion. I find this to be particularly ballsy. I wonder if he got picked on in school?  I like to imagine what this kid looked like. I am thinking the eyeliner of Cleopatra (i.e. Elizabeth Taylor circa 1963's film depiction) with the trendsetting hair cut of Julius, also kind of muscly. So, basically FIERCE.  (Yes, my mind goes to these places.)
5) Caesar Milan. Dog Whisperer. Leader of the Pack Mentality.
6) Oh, yes. Salad. DELICIOUS!
Welcome to my true life crazy brain.
Also, Et tu, Brute?
I still fantasize that I will say that someday over a Ceasar salad and someone will laugh. That person and I will be best friends. Obvs. This probably won't happen. I should probably stop trying to make it happen. Okay. I am done.
Funny thing is… the Caesar salad has nothing to do with Julius Caesar. At all. This just makes my antics all the more awkward. Read on.
Today I bring you a powerhouse of a salad. We are leaving behind the traditional romaine for a hearty and nutrient rich kale. There is some added crunch and texture from some shaved brussels sprouts and of course a nice creamy dressing, some cheesy goodness as well as some toasted up croutons. Yum.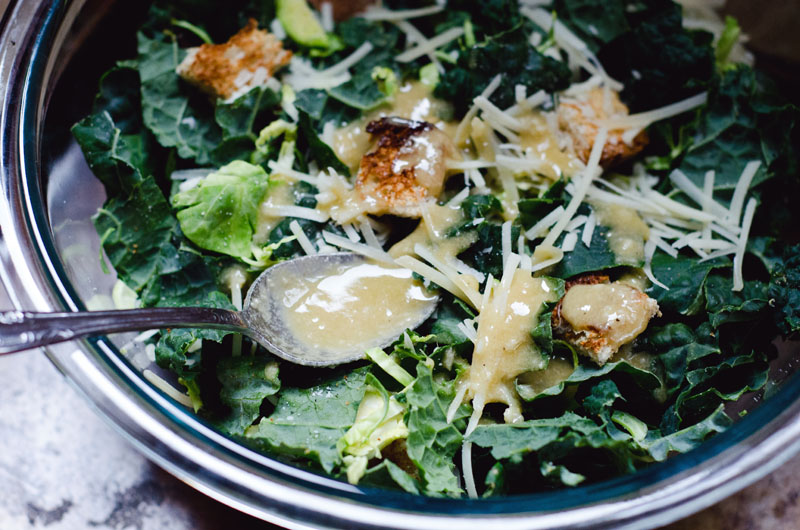 Salad Ingredients:
1 whole bunch of lacinato kale, ribs removed
7 Brussels sprouts, shaved or chopped thinly
1/3 cup freshly grated Parmesan cheese
2 pieces of Udi's Gluten-Free bread to make croutons, or store bought would do fine also
freshly cracked pepper
Caesar Dressing Ingredients:
1 2 oz tin of anchovies in olive oil
2 cloves of garlic
1 tbs Dijon mustard
Juice of 1/2 a lemon
1/4 cup Parmesan cheese
1/3 cup olive oil
1 tsp salt
1 tsp fresh cracked pepper
Set your oven to 350 degrees.
Start by washing, drying and de-ribbing your kale.
Chop it up, and put it in a large salad bowl.
Wash your brussels sprouts, and either thinly slice them by hand or run them through your food processor with the slicing attachment and add them to your salad bowl.
Add the parmesan to your salad bowl.
Place two pieces of Udi's gluten-free bread onto a baking sheet that has been lightly greased. If you want you can spice up your bread a little bit. I added granulated garlic to mine.
Allow bread to toast until it is golden brown on both sides. 2-3 minutes. Keep an eye on it so it doesn't burn.
Remove from oven and allow to cool slightly. Cut it up into crouton sized pieces and add to your salad.
For the dressing, add all of the ingredients into a blender and process on high until they're thoroughly combined.
You might have some leftover dressing, depending on how dressed you like your salad. It should last for a couple of days in the fridge sealed in an airtight container such as a mason jar.
Dress your salad with your desired amount of dressing and toss it well. You can even massage it into the leaves using your hands in order to soften the kale a bit.
Add some fresh cracked pepper to taste, and enjoy!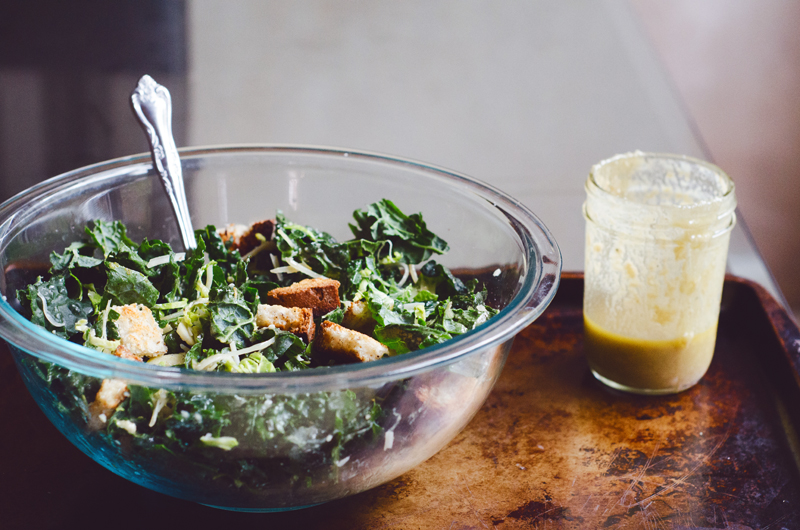 Hope you are having a Ceasar-Style Tuesday. Trendsetting  Haircuts, Dog Whispering… the whole nine yards. xox
PAID ENDORSEMENT DISCLOSURE: In order for me to support my blogging activities, I may receive monetary compensation or other types of remuneration for my endorsement, recommendation, testimonial and/or link to any products or services from this blog.