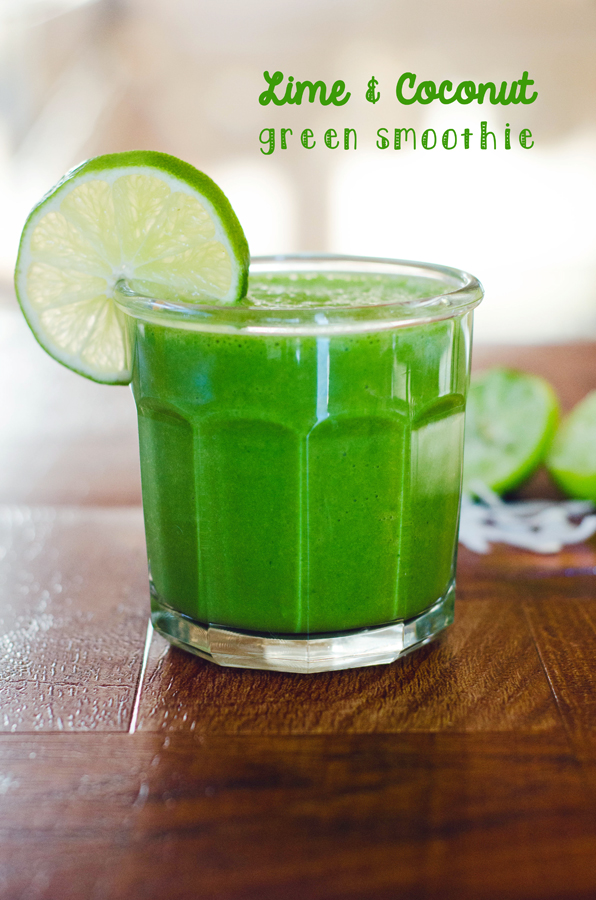 It's been cold and damp outside  for a long time now.
Our backyard is in a perpetual state of wetness. The earth is cold and crumbly. The rain stopped a while back, but the mud just hasn't recovered.
I'm painfully aware of the state of my backyard because I have a puppy and a white carpet.
Perhaps it was after this morning's shenanigans where my muddy dog came tearing past me into the house, running laps and dodging my attempted side tackles, leaving a trail of her dirty feet like a horrifying dance-step diagram, that I really started longing for warmer and drier days.  She is currently on time out. She seems pleased with herself as usual.
It was at 8:30 this morning, on my hands and knees, cleaning up a trail of muddy paw prints, I started fantasizing about luxuriating out in the sunshine and sipping on mojitos and  piña coladas.
Don't worry, this story does not take a weirdly uncomfortable and depressing turn. There was no early morning  solo drinking (However, if you are on a beach somewhere ordering booze for breakfast, can you please have some for me? Thank you.). I created you a healthy smoothie that mimics some of the tropical flavors of my favorite vacation drinks. There is lime and plenty of coconut flavor with some sweetness from a nicely frozen banana. I made it green because who are we kidding, we could all use more greens in our diet. A smoothie is a sneaky way of putting a couple of cups of spinach in your body without realizing it.  Hooray!
I hope you enjoy this hydrating and refreshing powerhouse!  I also hope that you are not chasing a wild-eyed, muddy-pawed animal around your carpeted living room. It's rough. Don't worry though, this smoothie will help. xo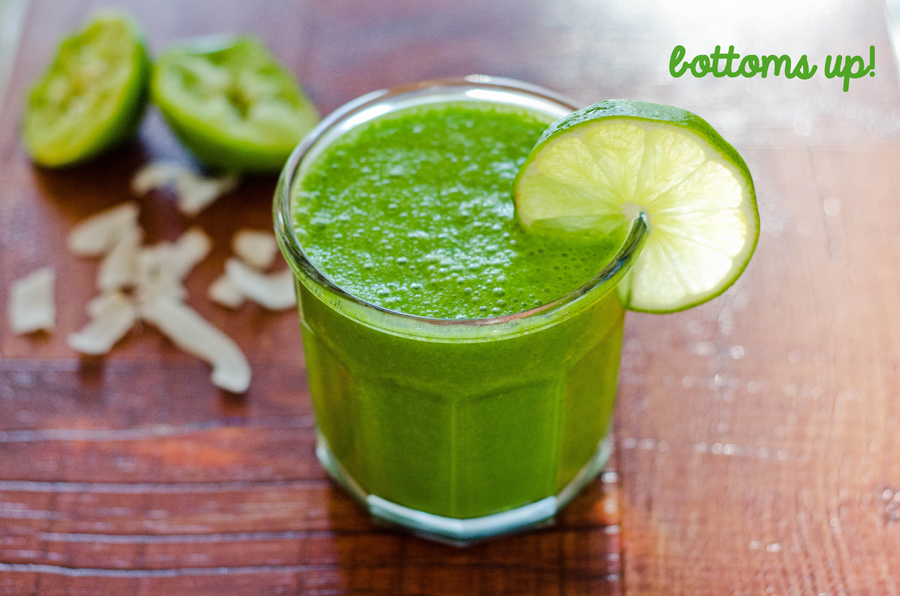 Lime and Coconut Green Smoothie
Ingredients
Juice of 1 lime

1/2

cup coconut milk

1/2

cup coconut water

1/2

frozen banana

2

cups of spinach

Ice (if you like your smoothie a little thicker)
Instructions
Juice your lime and measure out all of your other ingredients.
Layer them together in your blender and blend until smooth.
Garnish your glass with a little extra lime if you so desire.
Bottoms up.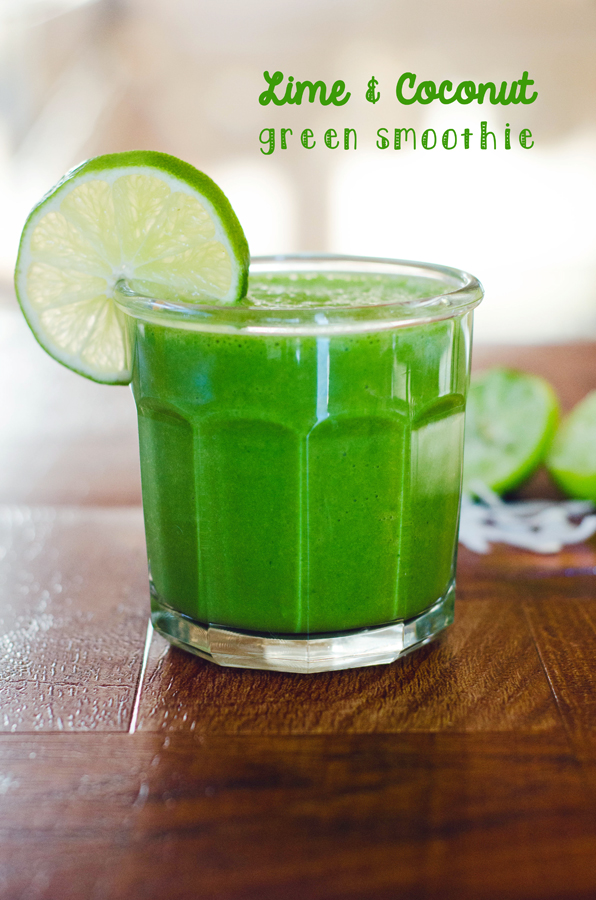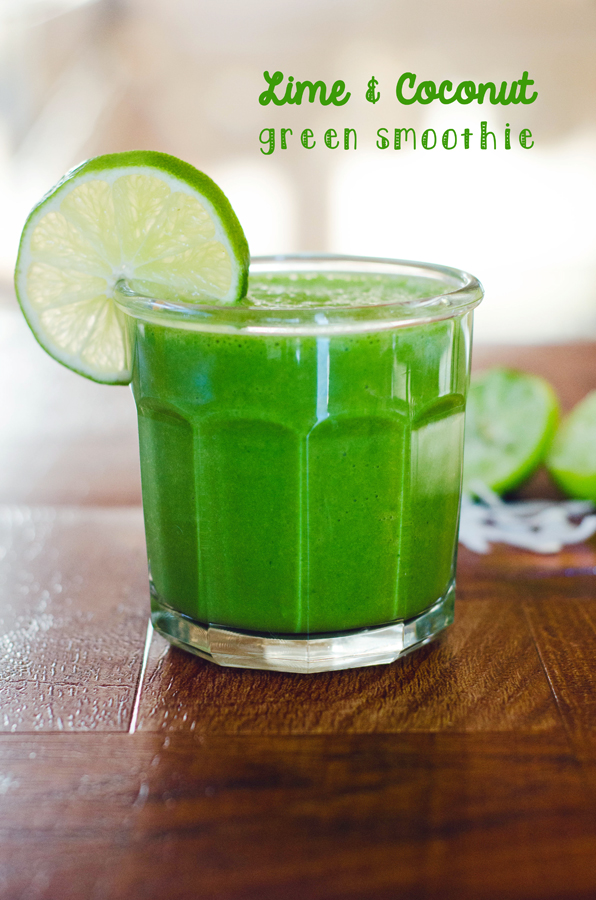 PAID ENDORSEMENT DISCLOSURE: In order for me to support my blogging activities, I may receive monetary compensation or other types of remuneration for my endorsement, recommendation, testimonial and/or link to any products or services from this blog.