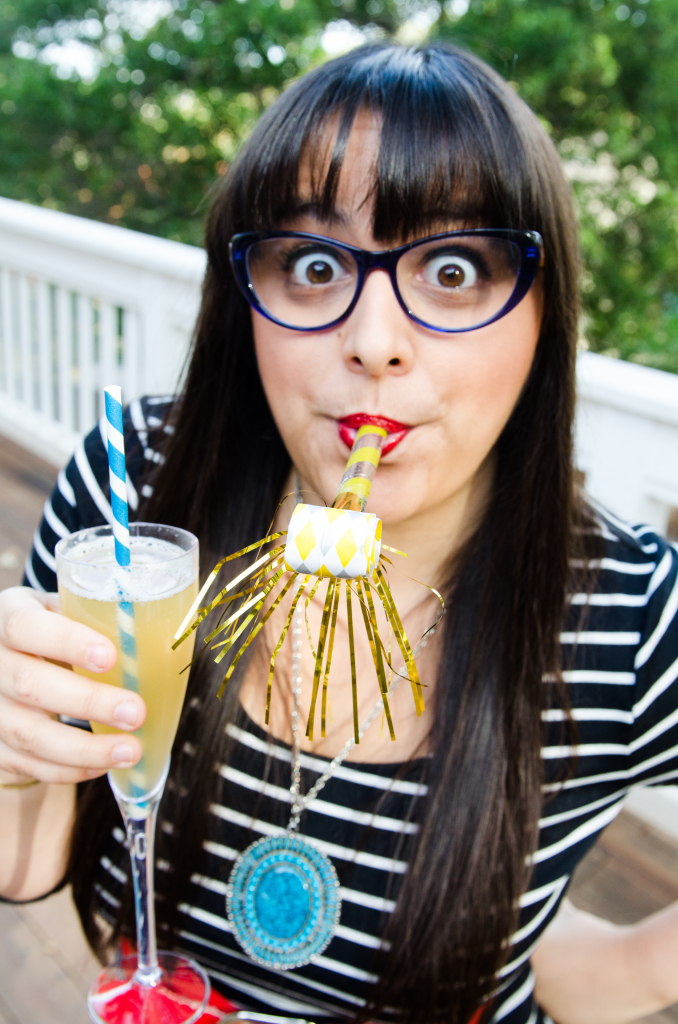 You guys!! Welcome to the NEW So…Let's Hang Out. Do you like my new digs?
I'm kind of freaking out right now. Like, more than a little. Hyperventilating maybe. Definitely doing a little bit of a happy ugly-cry  This transformation has been months in the making, and I'm just so happy to be sharing it with you all. I feel like a bit of  a crazy person to be weeping over a new site design… but, this little corner of the web and the community that we've built has become my baby. Is it weird to call a community a baby? I don't even know. Don't hold it against me. I'm busy doing jazz hands with a side of tears. I'm ready to party with you, drink a cocktail and then maybe go to sleep for a solid thirteen hours. All the emotions, friends. All of them. Who wants a hug? I'm feeling sappy.
In order to properly celebrate, I'm going to be giving away some of my favorite things. Because, what's a party without a big ol' swag bag? Probably still a party. But, presents are super fun-right? Totes. Today, to kick things off I'm giving away SIX of my favorite gluten free, grain-free, paleo cookbooks to one lucky reader! All of these have been generously donated by my super talented author friends (fist bumps, you guys… total fist bumps) in order to celebrate my relaunch! These book are some of the best in my collection. I really hope you enjoy them too!
Anyway, before you dash off and try to win ALL the cookbooks– maybe take a peek around. We've got a couple new sections to poke around in. Check out the new recipe gallery, and my new shop where you can easily purchase some of my favorite gadgets and pantry staples! Fun, right? Should we hug again? Okay. That's good.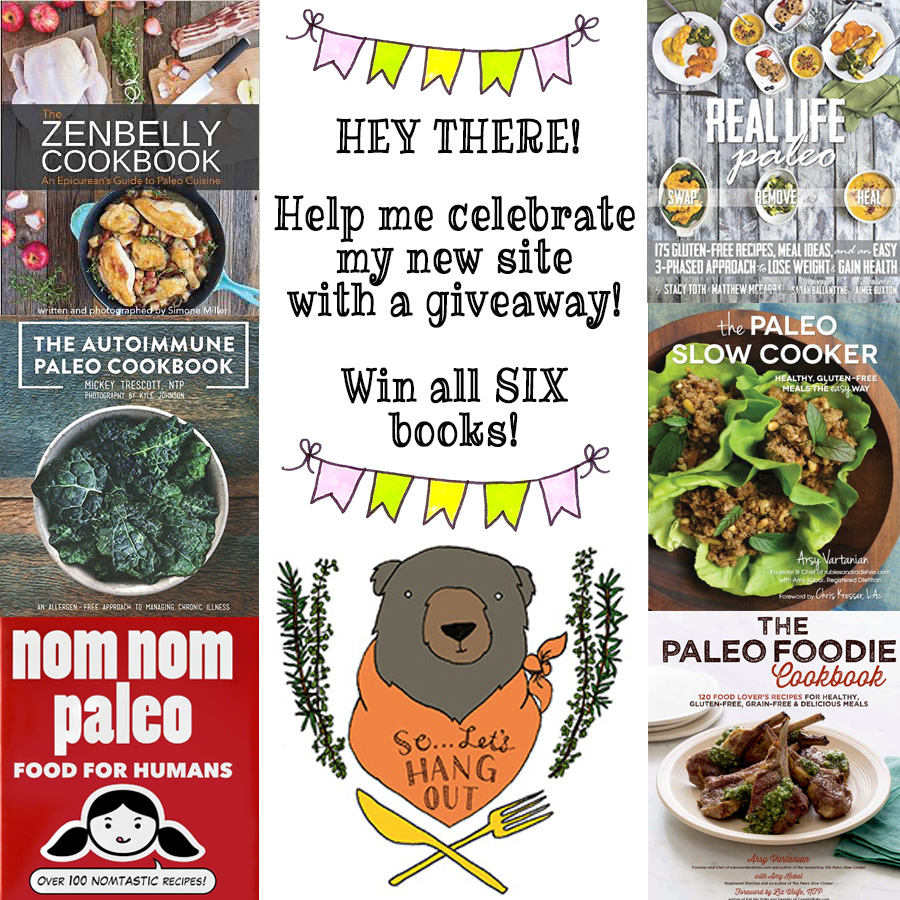 Please use the Rafflecopter widget below to win a copy of ALL of the books seen above: The Zenbelly Cookbook, The Autoimmune Paleo Cookbook, Nom Nom Paleo: Food For Humans, Real Life Paleo, The Paleo Slow Cooker & The Paleo Foodie. 
And, as always… THANK YOU. It's never lost on me that you guys take time out of your day to come and read my rambles and to make my food. I hope you have as much fun here as I do. So, let the wild rumpus begin… 
PAID ENDORSEMENT DISCLOSURE: In order for me to support my blogging activities, I may receive monetary compensation or other types of remuneration for my endorsement, recommendation, testimonial and/or link to any products or services from this blog.