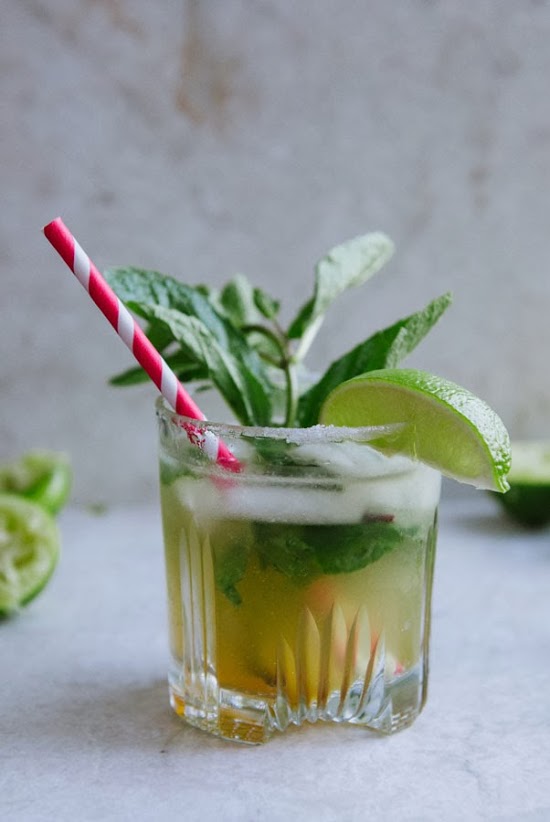 Happy Monday, Friends! Today I'm guest posting over at one of my favorite blogs, Tasty Yummies! My girl Beth has been hustling like crazy to get her yoga teaching certification and invited us over to host a little party in her absence. Well, while Beth works on her epic yoga arms, I say we go ahead and pour ourselves a cocktail. Good.
So I have this thing for bourbon. It just happened one day. I woke up and my taste buds were swapped out with those of a Southern gentleman. Have you ever seen the movie Freaky Friday? Kind of like that except instead of swapping whole bodies, we only swap tongues. So essentially we've created a super gross film that no one should ever watch EVER. Cool.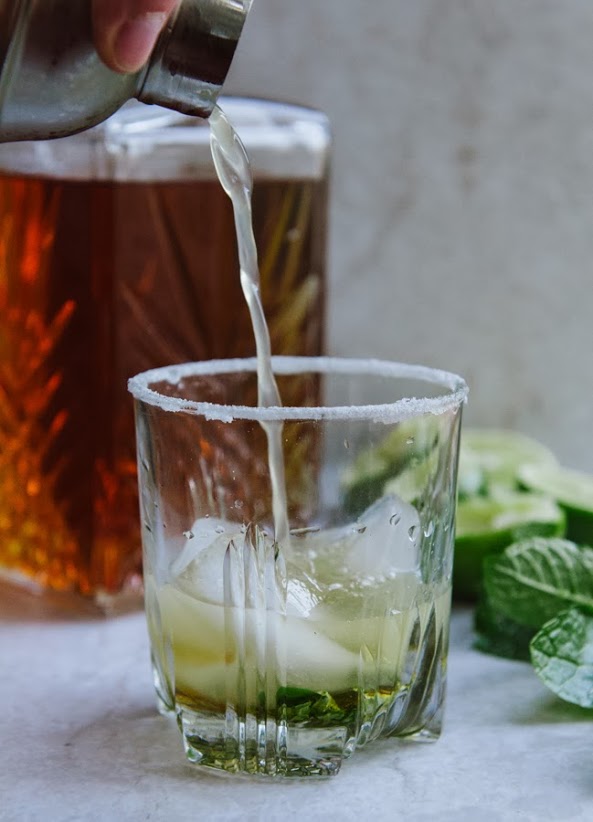 But really, I'll put bourbon on your roasted carrots, I'll get wild and put it in your BBQ sauce. I'll make you cocktail after cocktail where bourbon is the star player. So, is it any wonder that when I suddenly got a mad craving for a mojito (as one totally does), that I swapped out the traditional rum for some belly-warming bourbon? No. The answer is no.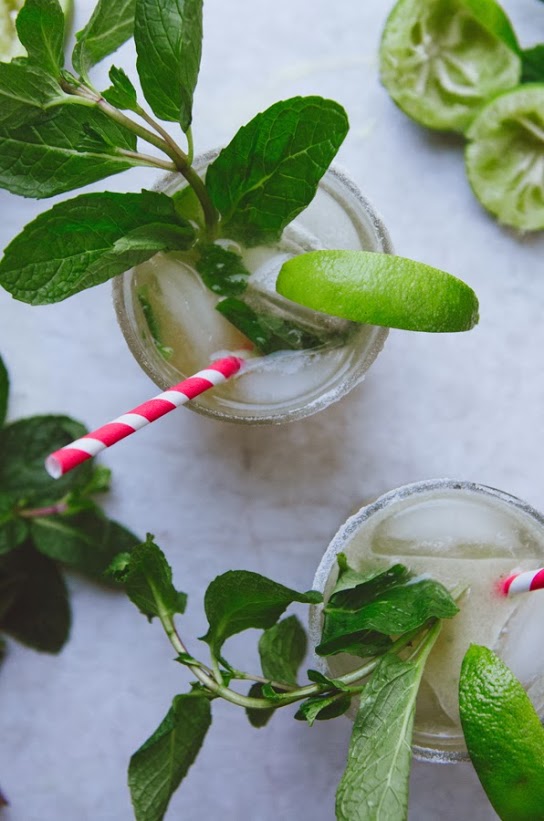 This cocktail is equal parts getting a tan in Mexico on Spring Break and sitting on the back porch, playing blackjack while sipping bourbon with your Grandpa. Essentially it's like partying with your Grandpa on Spring Break… but in a totally non-creepy and extremely awesome way. Put on your board shorts, Gramps. Grab some mint. We're going to the beach.
PAID ENDORSEMENT DISCLOSURE: In order for me to support my blogging activities, I may receive monetary compensation or other types of remuneration for my endorsement, recommendation, testimonial and/or link to any products or services from this blog.