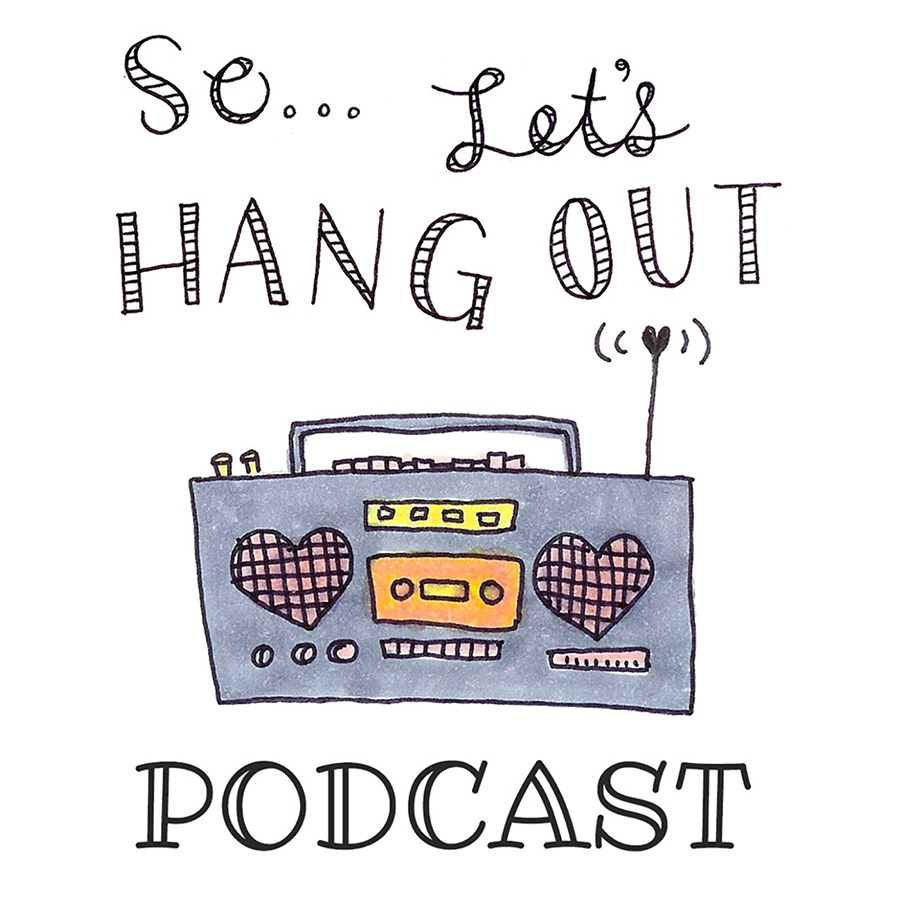 Oh, hey guys! We're back with a brand new episode of The So…Let's Hang Out Podcast! I really hope you enjoy it as much as we enjoy making them. You can find us easily on iTunes! Hit subscribe to have new episodes download automatically. This way you won't miss a beat. Also, if you'd like to help us out and leave a quick rating or review we'd REALLY appreciate it!! xoxox
In this episode:
Our husbands are out of town and we handle things a little differently. Beth meditates every morning and makes vegetables. Gina poops with the door open and eats gluten-free mac and cheese out of a box.
Gina is having reoccurring dreams. So, she Googled their meanings. Instead of the requisite "you're afraid of change"she was met with "someone's probably going to die". Cool. Thanks Google. You're fun.
If you have a ring stuck on your finger, you can try this floss situation.
Did you know baby carrots are killing you? Want to find out twelve ways to be a better lover? We're talking about all the things that make you go CLICK on the internet. Clickbait, my friends. It's happening.
 We talk all about Catfish. The movie, the show, the red flags and our own experiences. It turns out there IS a wrong number of stuffed animals to bring the girl you're stalking on the internet. That number is ANY.
We both joined Periscope. This means that you can randomly hang out with us in real time and ask us questions while we do stuff like make hemp milk. No big deal. Come find us!! Gina is @SoLetsHangOut. Beth is @TastyYummies.
For the Gluten Free Gossip we're dishing up our feelings on the new #girlswithgluten thing happening on Instagram. But, mostly we just want this soft pretzel flotation device.
Have a question for us? Write to us here and we'll try to answer your questions on the air. xox
PAID ENDORSEMENT DISCLOSURE: In order for me to support my blogging activities, I may receive monetary compensation or other types of remuneration for my endorsement, recommendation, testimonial and/or link to any products or services from this blog.