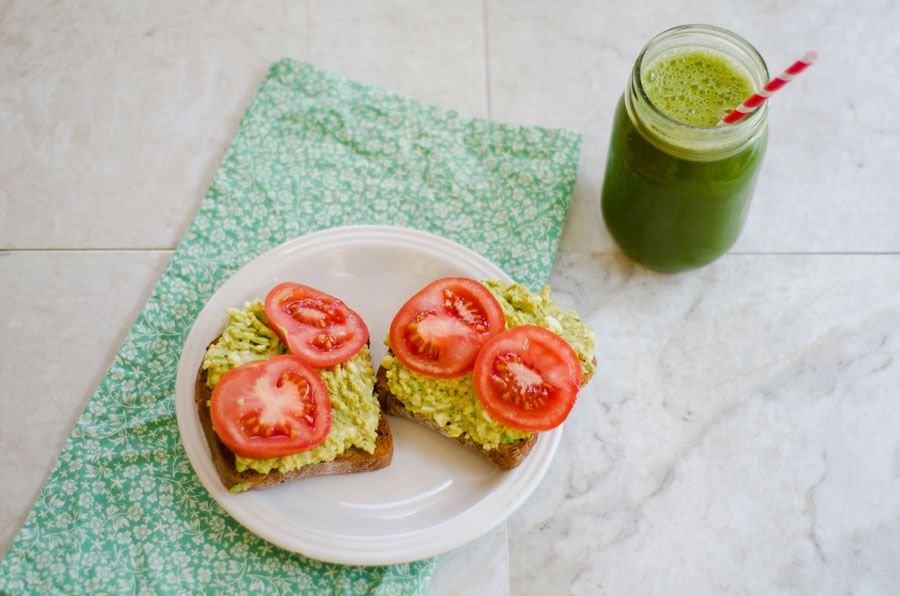 I am not great at St. Patty's Day.
When I was a kid, I was almost always the gal who forgot to throw on something green on St. Patrick's Day. When I arrived at school there would usually be an enthusiastic red-head waiting in the wings to pinch me silly. You know this kid.  There was one at every school.  My defense in this matter was to lie and say that I was totally wearing green underwear or to quickly craft something green and attach it to my person. I once wore a paper chain around my neck that I crudely colored in with a green crayon. Times were tough. It was a matter of survival. Pinching hurts. Green paper-chain jewelry can help.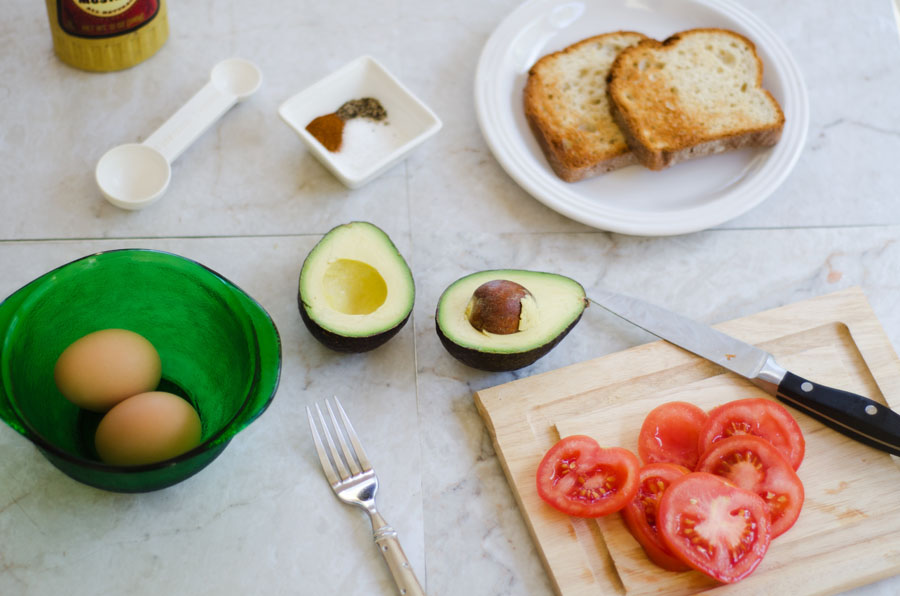 When college came around, it was less about dodging pinches and having to lie about the color of my underpants, and more about it being okay to start drinking dark beer at 9am. You totally don't have to be Irish to play that game. I will warn you though, it isn't a good move. Hear my words. You will be seduced into doing things called "Irish Car Bombs". The hangover will prove to be much more painful than both the physical and psychological effects of a childhood full of reckless pinching. If I were your college-aged self, I might dare to be the only one not drunk in your 9am English class. Maybe go crazy and have corned beef and cabbage for lunch. Splurge on a single Guinness. Hit the books. Go to bed by 10pm. You will high-five me when you see your friends tomorrow. I promise.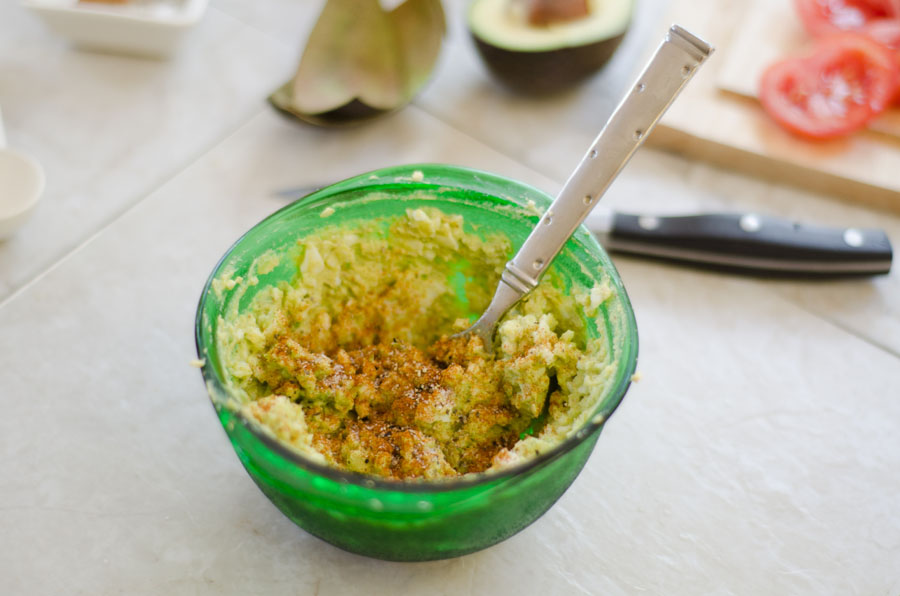 Would you believe me when I tell you that the best St. Patty's day I ever had included exactly no amounts of Guinness-fueled comas and absolutely no lies about the color of my underpants or frantic adornments of paper chain jewelry? Of course you would.
The first year I taught in a Kindergarten classroom, I was educated on a few things. St. Patrick's Day was to be a magical day where Leprechauns were out and creating havoc. I was instructed the leprechauns were sneaky, mischievous, trick playing little creatures. There would be magic. There would be duping. There would be exactly NO pinching. I could totally get behind this. For the first act of magic, a child's lunch would disappear and inside of their lunchbox they would find a giant rock. You should have seen the look on that kid's face. Don't worry; his lunch was located after a bit of a hunt. The water at snack time turned green. That was a huge hit. I watched in amazement as these kids hydrated themselves silly and gained green tongues. I admittedly got slightly carried away by lunch time. I took out all of the wooden animal figurines and started to create a tablescape. I wanted it to look as if the animals had briefly come alive and had taken over the lunch table. I crafted ramps and pulleys that they would have used to gain access to the high table. I sprinkled some crumbs and made it look like the tiny wooden porcupines had a feast. There was a tiny duck figurine in a child's water glass. The kids were totally into it. However, someone totally put that wooden duck in their mouth. Normal.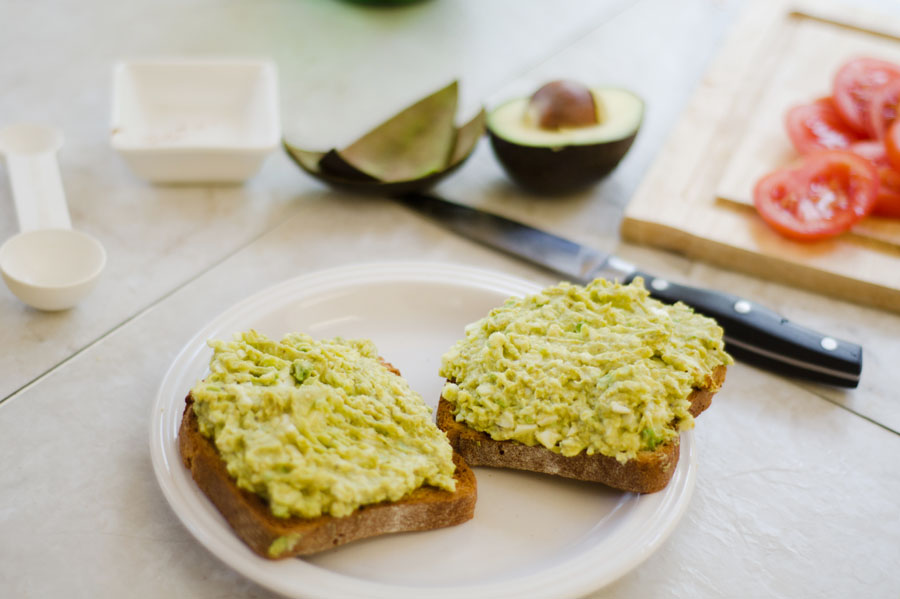 So, instead of pinching you, or making you lie about your underpants, or creating a paper chain necklace tutorial or replacing the contents of your lunch with a rock, I will instead simply make you an ordinary lunch and turn it green. Magic.
In this simple recipe, mayo is swapped out for avocado. Hello, healthy fats. There is a little bit of a kick from the brown spicy mustard. If you don't like spicy, or are making it for your kids (they might think this recipe is leprechaun magic!) you can use normal table mustard instead. Alright…get to it. Let's turn some stuff green. If you want to be even greener, serve it up with some green juice or a green smoothie! 
Wishing you a week filled with 100% more magic than pinching. Come Sunday, I am probably going to wear green anyway. Just in case. Please don't pinch me.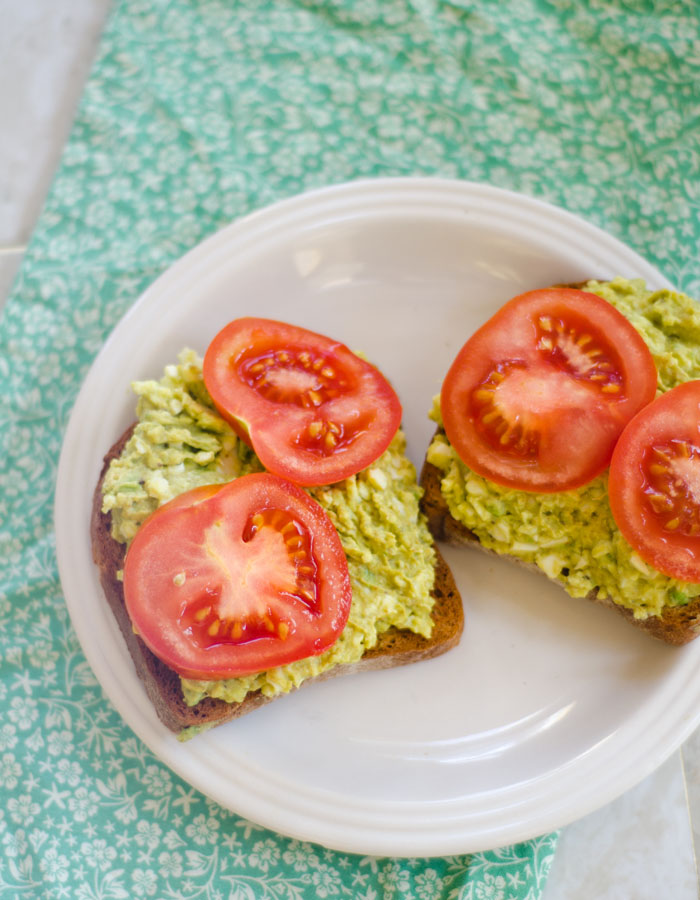 Ingredients
2

eggs, hard-boiled

1

tbs spicy brown deli mustard

1/2

ripe avocado

1/2

tsp salt

1/4

tsp pepper

1/4

tsp paprika

1

tomato, sliced

2

slices of bread, toasted (I used, Udi's gluten-free bread)
Instructions
Hard boil your eggs and allow them to cool. Peel them and place them in a bowl.
Cut up your eggs and mush them with a fork until they have crumbled into bite sized pieces.
Add in your avocado and your mustard and mush together with a fork until the avocado and mustard and completely mixed into the eggs, and there are no longer and chunks of avocado.
Add in your spices and mix again.
Serve on toast, garnished with tomato slices.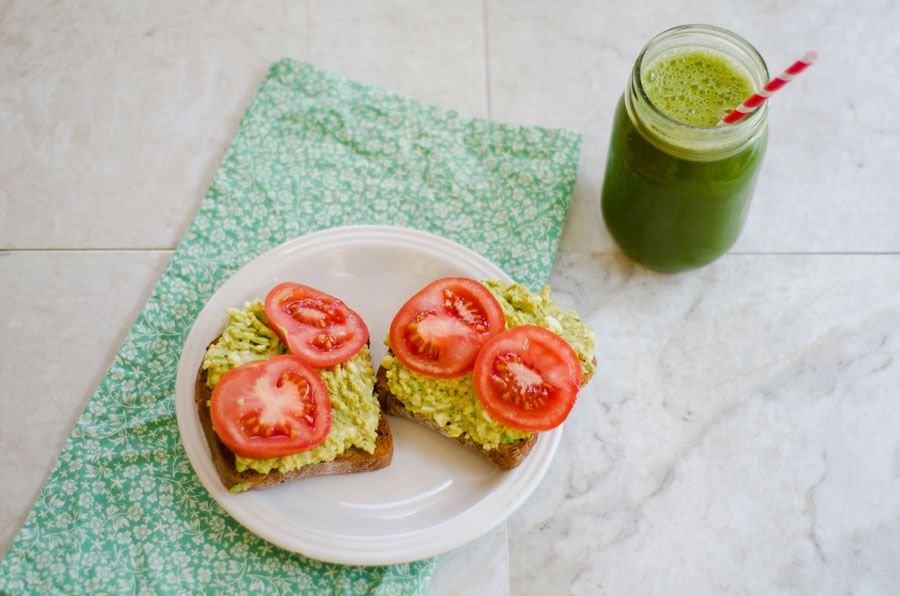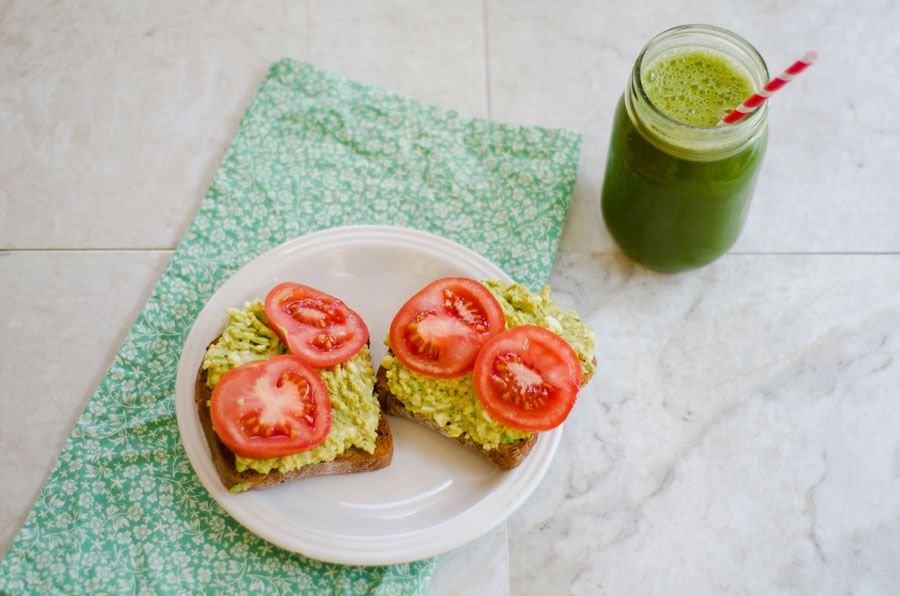 PAID ENDORSEMENT DISCLOSURE: In order for me to support my blogging activities, I may receive monetary compensation or other types of remuneration for my endorsement, recommendation, testimonial and/or link to any products or services from this blog.