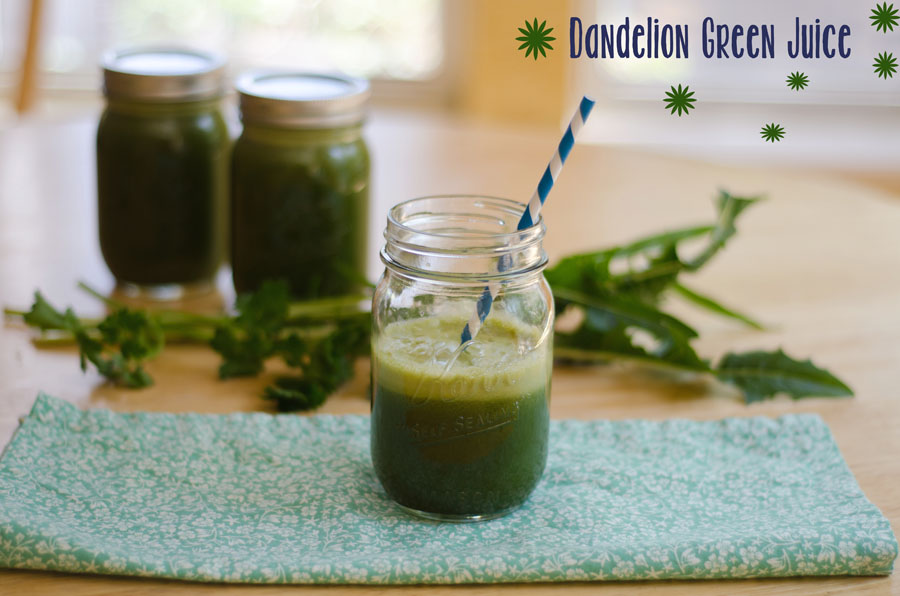 Hello, Spring. You snuck up on me. I think I blinked and you showed up with your blue skies and your green hills and your different shades of wildflowers. I am totally not complaining. Look at the glorious view from our hike this weekend. It feels nice to have sunshine on my pale and wintered shoulders. Thank you for the tan lines. I can now pass as someone who spends time outside. I no longer look like that kid from The Secret Garden who was not allowed to leave his room. Cheers. You're a good friend.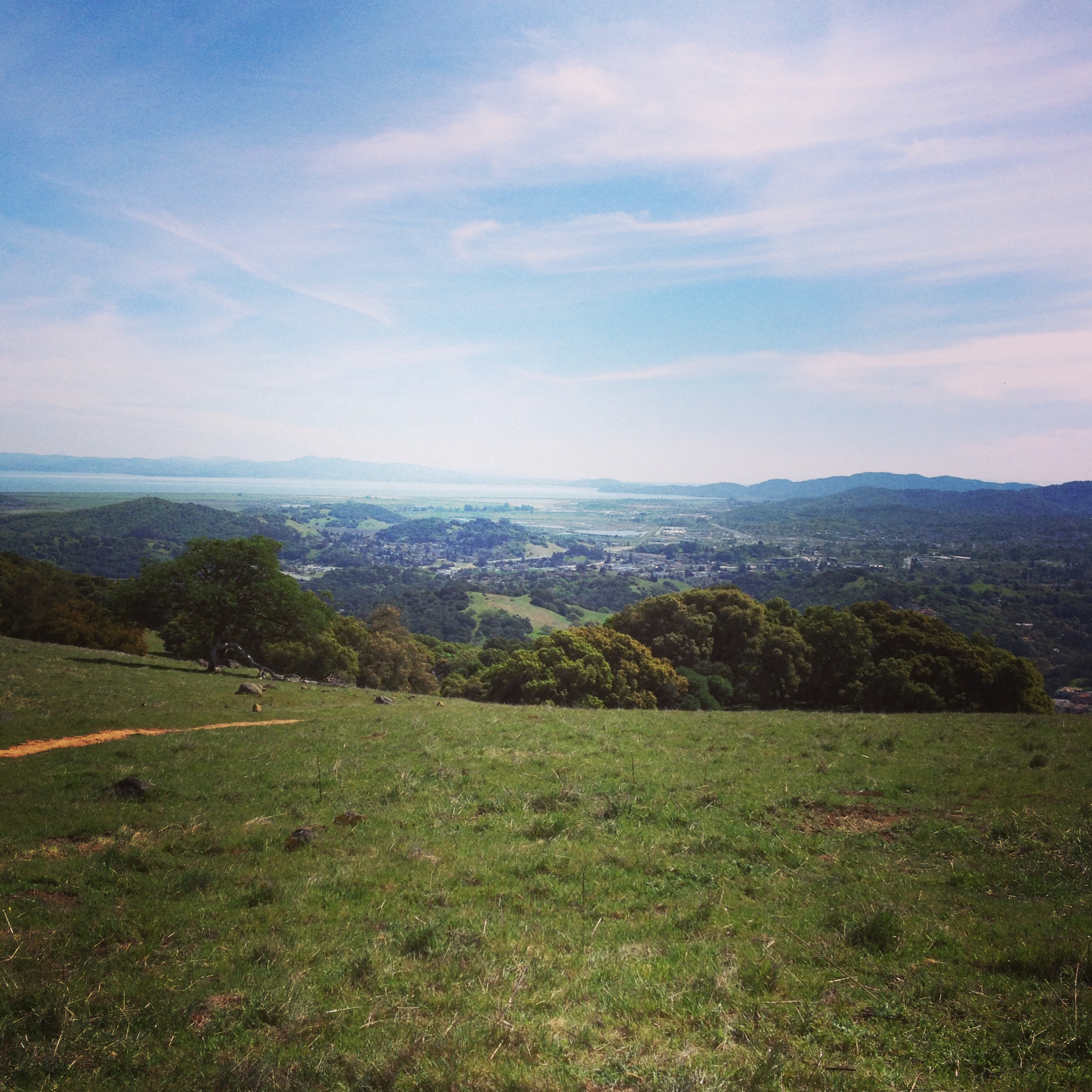 Besides tanned shoulders, I also got a wicked case of spring allergies. I always forget that spring goes hand in hand with sneezing. Delightful. I like to keep my allergies on their toes. One of the ways that I do this is through juicing. Are you surprised? You don't look surprised. Maybe I should stop being so predictable. Would you like me to tap dance while talking about juicing? Add a little flair. Maybe some jazz hands. No problem. Let's talk about the awesomeness that is dandelion greens.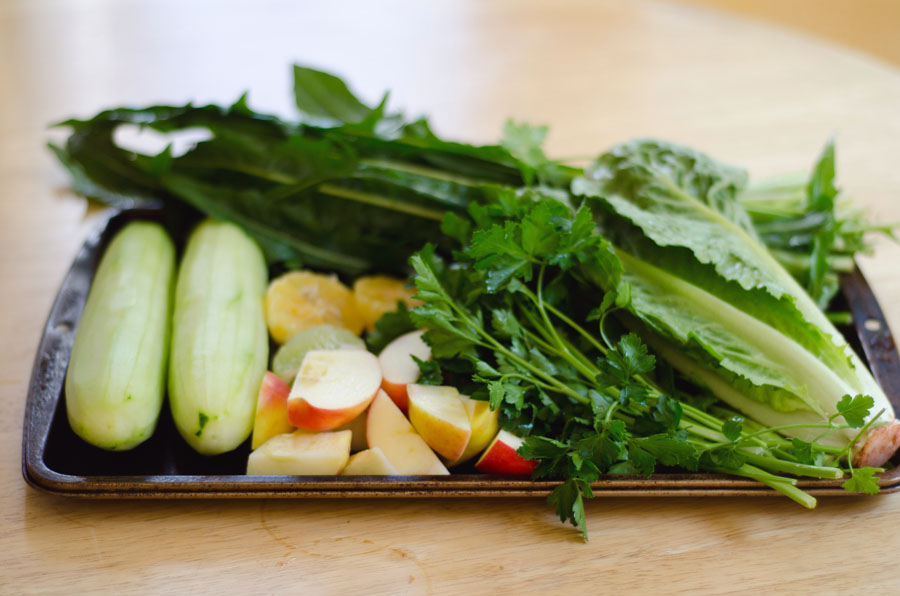 They are so good for you, it's stupid. I love a workhorse of a veggie. They are loaded with calcium, iron, tons of minerals, and a surprising amount of protein. They are great detoxing greens! I have found them to be really helpful in the fight against my spring allergy ickiness. The greens have a spicy and peppery taste which reminds me a little bit of arrugula. The sweetness of the apple and the tartness of the lemon help to balance out the spiciness of the greens. I also added in a nice handful of fresh parsley which is another amazing dextoxing ingredient. I am not fooling around with this cup of juice. It is some serious stuff.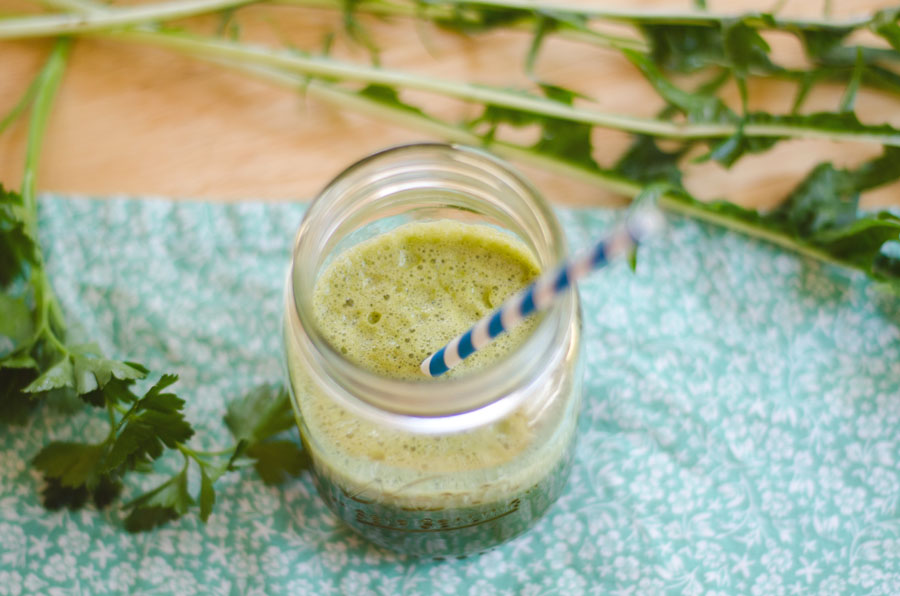 If you are a beginning juicer and are not used to the taste of green juice, I would either cut the amount of dandelion greens in half , or add in a nice big pear to the mix. I promise you wont regret it. Drinking up a big cup of greens always makes me feel like dancing. Jazz hands for days!
I hope you all had a fantastic weekend! Happy Spring! Let's punch those allergies in the face. Hard. xo
Ingredients
2

cucumbers, peeled

2

pink lady apples, chopped

1

lemon, peeled

1/2

bunch of dandelion greens

2

romaine hearts

1

large handful of parsley
Instructions
Wash and prep all of your fruits and veggies.
Run them through the juicer.
Drink immediately or store in airtight containers such as mason jars for up to 48 hours.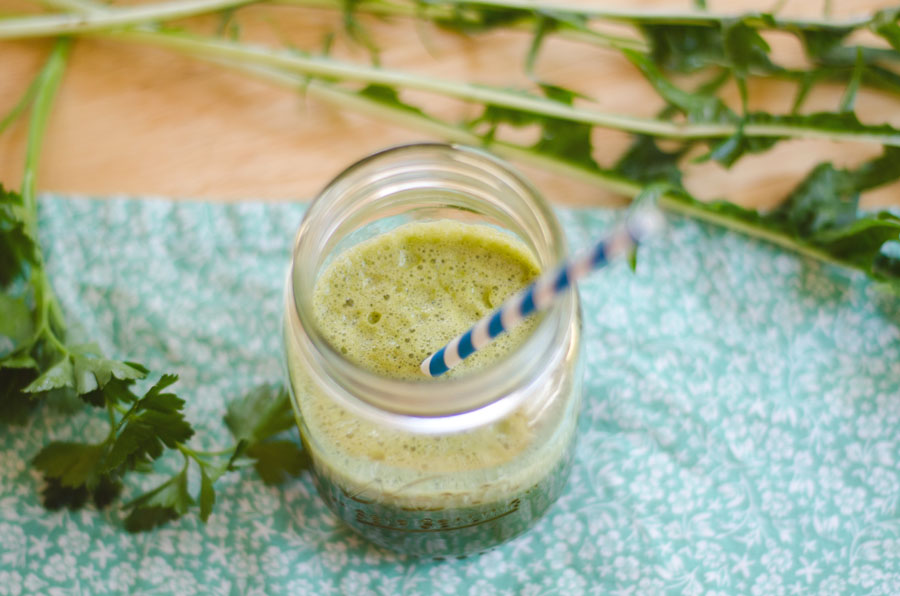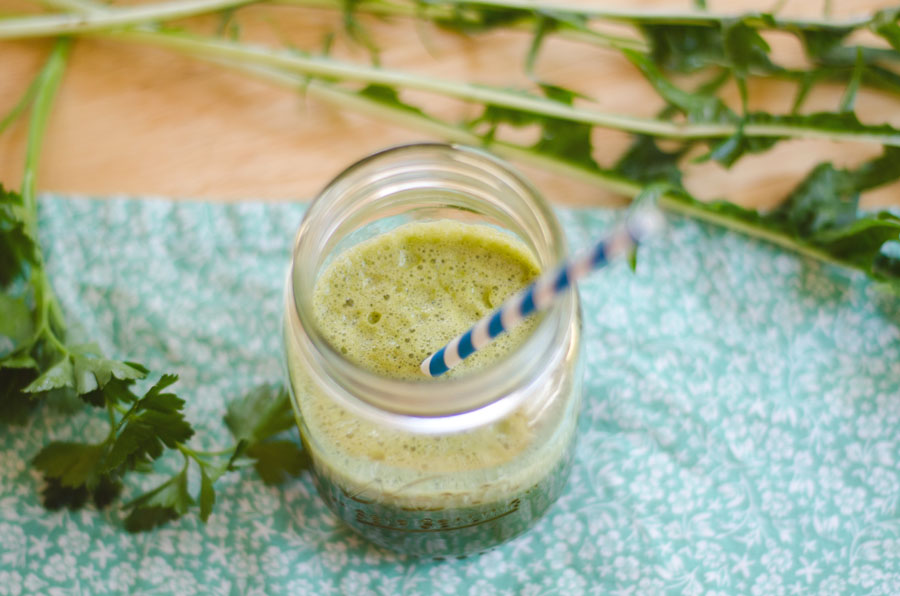 v
PAID ENDORSEMENT DISCLOSURE: In order for me to support my blogging activities, I may receive monetary compensation or other types of remuneration for my endorsement, recommendation, testimonial and/or link to any products or services from this blog.