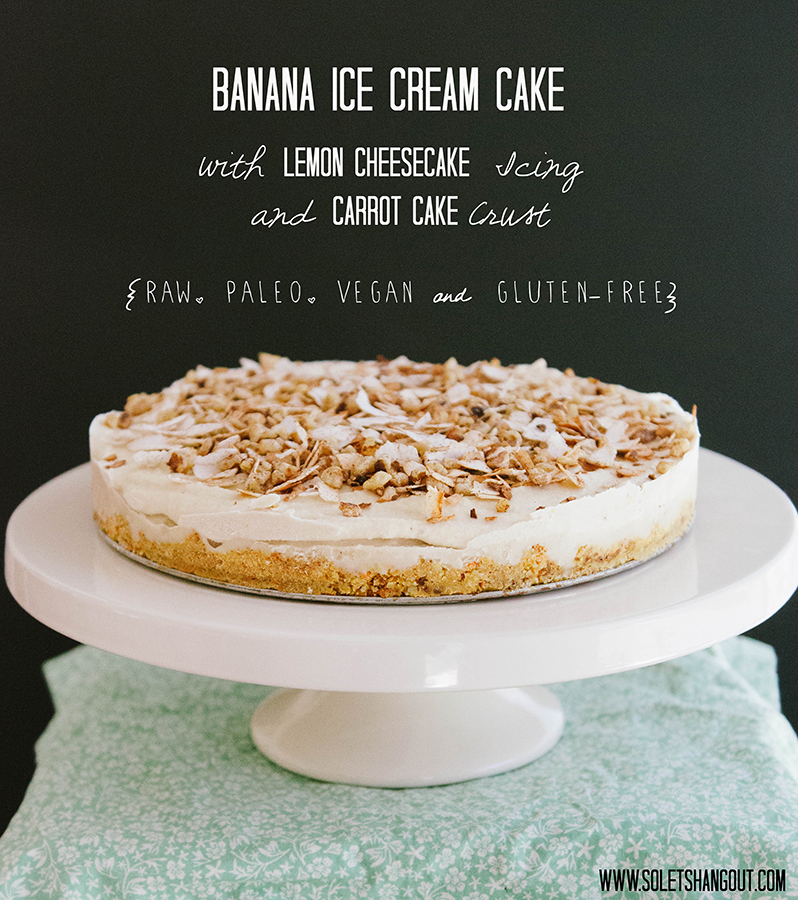 You guys. I made a healthy ice cream cake!!
Okay, so this isn't entirely true. I made a healthy ice cream + cheesecake + carrot cake. Yeah, I know, it got a little bonkers. But, I promise it got weird in the best way possible.
After finishing the Whole 30, my brain was swirling with desserts. Can you blame me? So when the folks from Paleo Parents sent me a very nice e-mail asking me to write a guest post for their blog, I decided to go big. My brain flipped the "LET THERE BE CAKE!!" switch. So here. Cake. All the cakes. Smashed together into one glorious no-bake cake.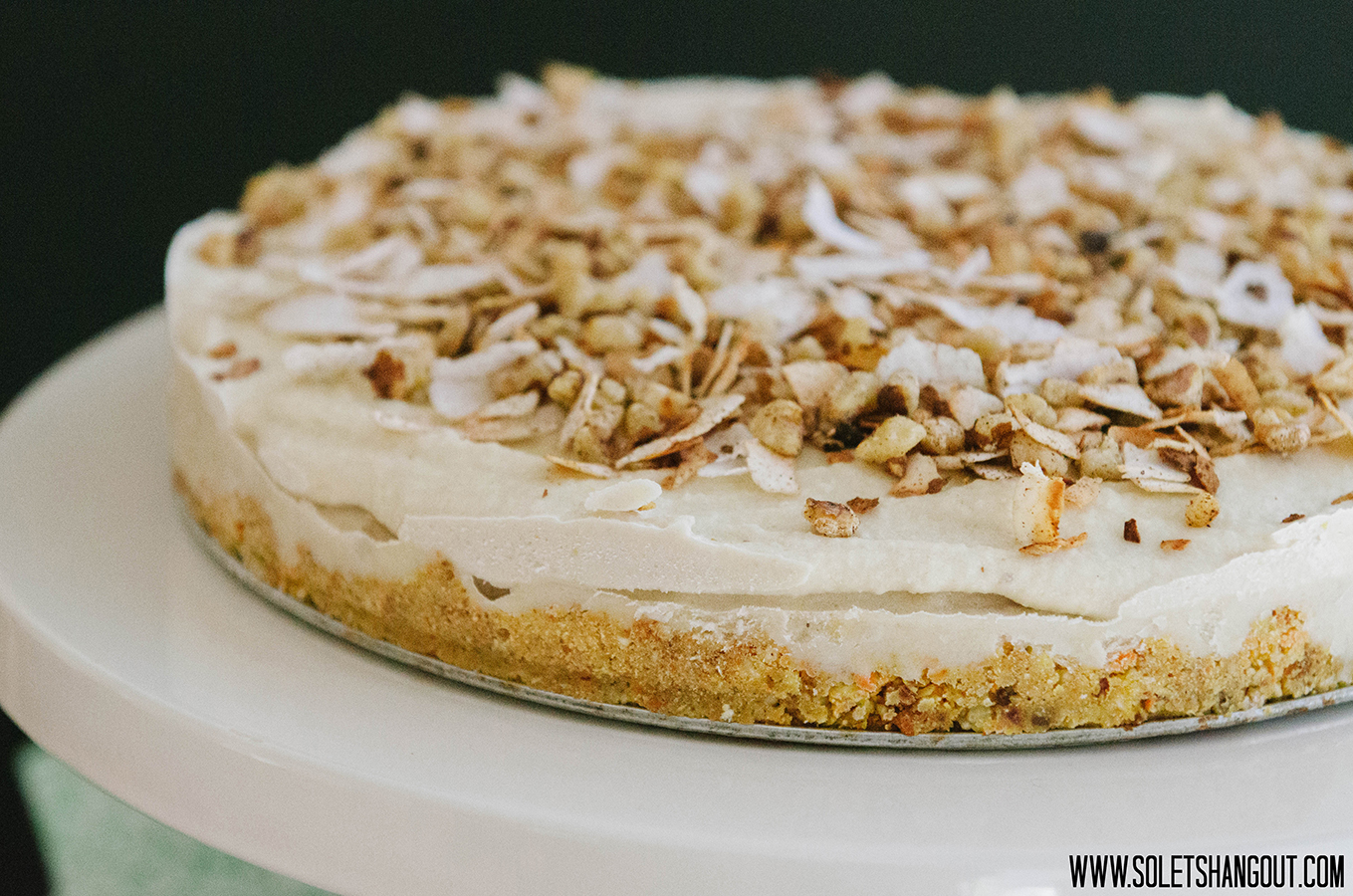 It's always super flattering when someone asks you to guest post on their blog. It's like trusting someone to babysit. You don't just find a babysitter any ol' place… like Craigslist, a bar, or a back alley (unless you do. #redflag). You're probably going to interview them first and ask them if they know  things like CPR or how to fish a marble out of a nostril. You need to trust the person. You need to know that your baby will be safe with them. You need to know that they won't invite their smarmy boyfriend over to "watch movies" after the kid goes to bed. In this fake scenario, I'm pretty sure the blog is the baby and the guest poster is the babysitter. Iron clad analogy, amiright? No one seems to be nodding their heads.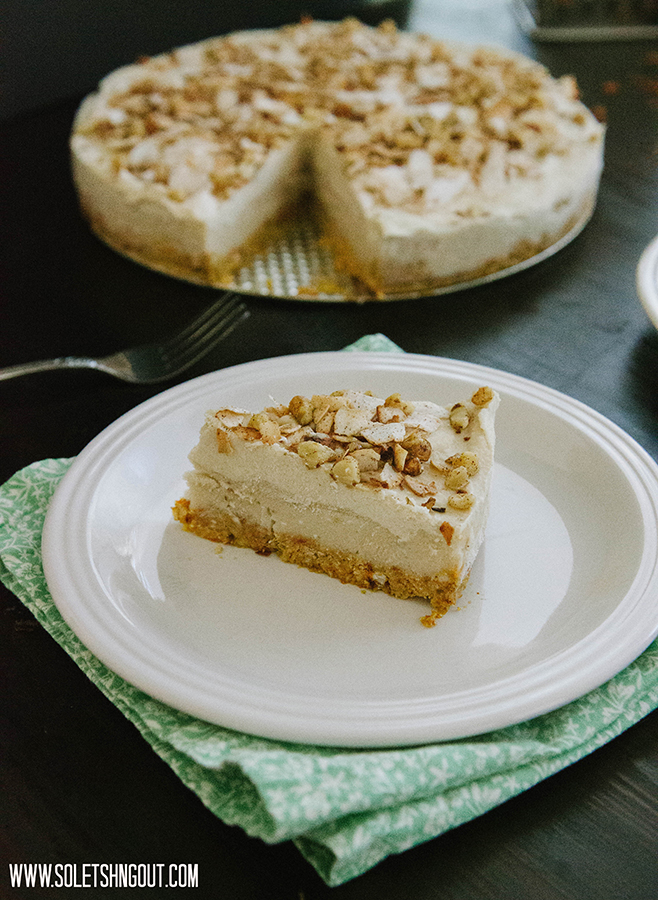 But, to continue with it anyway (because we've come this far), I wanted to be a really great babysitter. You know the kind. The babysitter that does crafts and travels with a guitar. The kind that make friendship bracelets and lanyards, attends make believe tea parties, and will make your stuffed animals talk in different voices. You know,  the kind of babysitter that tricks you into eating healthy food because it's so darn delicious. The kind that sneaks a thimble of whiskey into a bottle and makes bananas into ice cream. So, Ta-dahhhh! I'm babysitting the heck out of things. Next up, we're going to make necklaces out of gluten-free Cheerios and stay up past our bedtime. Pillow fight?
Ugh, okay. I'll just stop. In short, I think this whole whacked out analogy could be summed up in a sentence or two: I'm honored to be guest posting on Paleo Parents. I made a crazy delicious cake (with the longest name ever). I'm not great with metaphors, however I'm a great babysitter #humblebrag. But, seriously. Cake.
PAID ENDORSEMENT DISCLOSURE: In order for me to support my blogging activities, I may receive monetary compensation or other types of remuneration for my endorsement, recommendation, testimonial and/or link to any products or services from this blog.