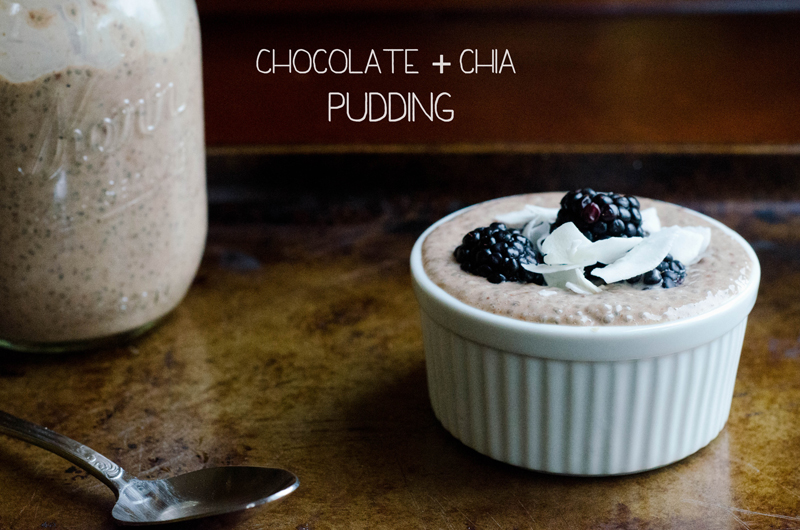 Sometimes recipes can be  complicated.
Roasting and stirring and chopping and sifting and simmering maybe even some light blending.
I like these types of recipes as they provide a bit of a challenge. Sometimes you need a project. The day I made you this Shepherd's Pie, I needed a project. It was serious. Chopping therapy was a welcome activity.
Sometimes recipes can be so simple they're mildly embarrassing.
You throw a couple things together in a mason jar and the ingredients do the work for you.
That is THIS recipe.
This is for the day that you want something sweet and want nothing to do with cooking. It's for the day that you want a treat but want none of the guilt or butter that comes with cookies.
Chia seeds are not only good for you, but they are tiny little magicians. If you add Chia to liquid and let it sit, it will absorb the liquid, expand in size, and create a fun texture that is slightly gelatinous and reminiscent of tapioca.
I added chia seeds to coconut milk, whisked in some cocoa powder and a bit of maple syrup and just sat back while the magic happened. An hour after I threw all these ingredients into a mason jar it had formed into a pudding! Pretty nifty and totally low maintenance.
Brace yourself for a truly simple recipe.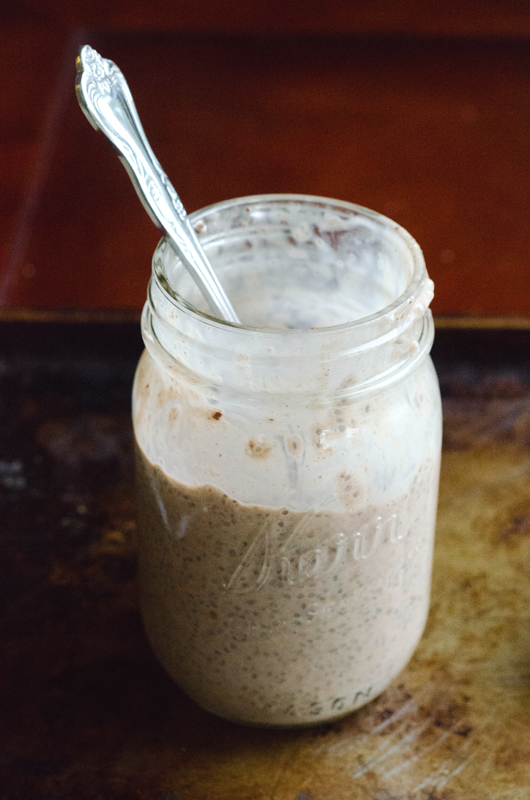 Chocolate & Chia Pudding | Gluten Free & Vegan
Ingredients
1 cup coconut milk
1/4 cup chia seeds
2 tbs maple syrup
2 tbs cocoa powder
Instructions
In a small mixing bowl whisk together your milk, maple syurp, cocoa powder and chia seeds.
Transfer into a pint sized mason jar and refrigerate for at least an hour.
Serve plain or with a little fruit on top. I topped mine with ripe blackberries and coconut shreds. It was delicious.
https://soletshangout.com/chocolate-chia/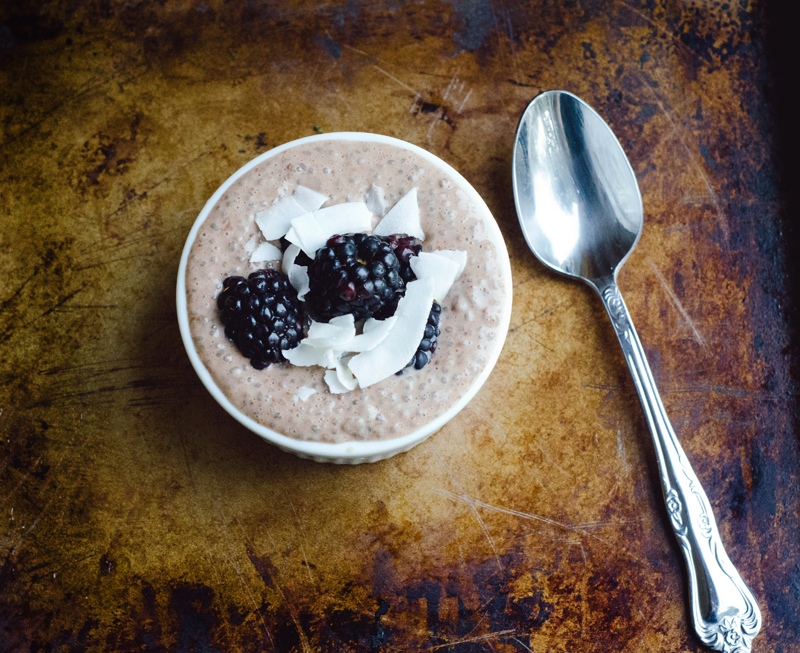 Hope your Monday is as easy and breezy as Chocolate Chia Pudding!! xo
PAID ENDORSEMENT DISCLOSURE: In order for me to support my blogging activities, I may receive monetary compensation or other types of remuneration for my endorsement, recommendation, testimonial and/or link to any products or services from this blog.