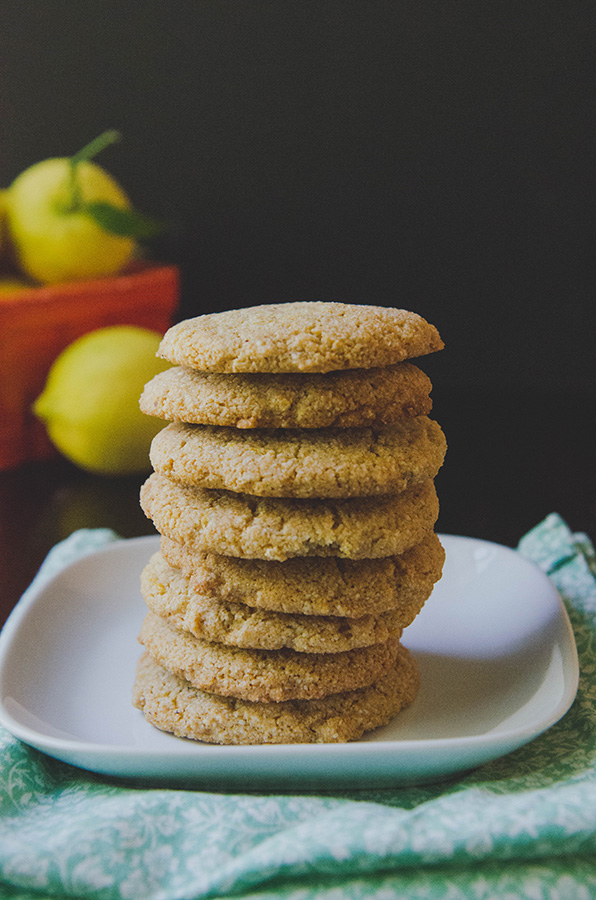 It's Monday. I'm tired from Weekending. Yes, this is totally a thing.
You know how people are always like "I need a vacation from my vacation –wahhhhhh!!"? Because that's a thing that people always say (myself included–wahhhhhh!). Well, I propose that we start needing weekends from our weekends. This will make us professional weekenders. And, I'm all about learning more professional skills. Imagine your new resume! Under your special skills you could put things like: Typing, Excel & Weekending. I wouldn't call myself an expert on corporate business strategies, but I'm pretty sure your new boss would be thrilled to see that one of your core skills is blindly looking forward to Fridays. I think it, simply put, makes you a forward thinker. They're into that stuff, right? I don't know. Maybe I should just stick to things that I actually know–like, how Mondays are most certainly for cookies. Yes, that's my final answer.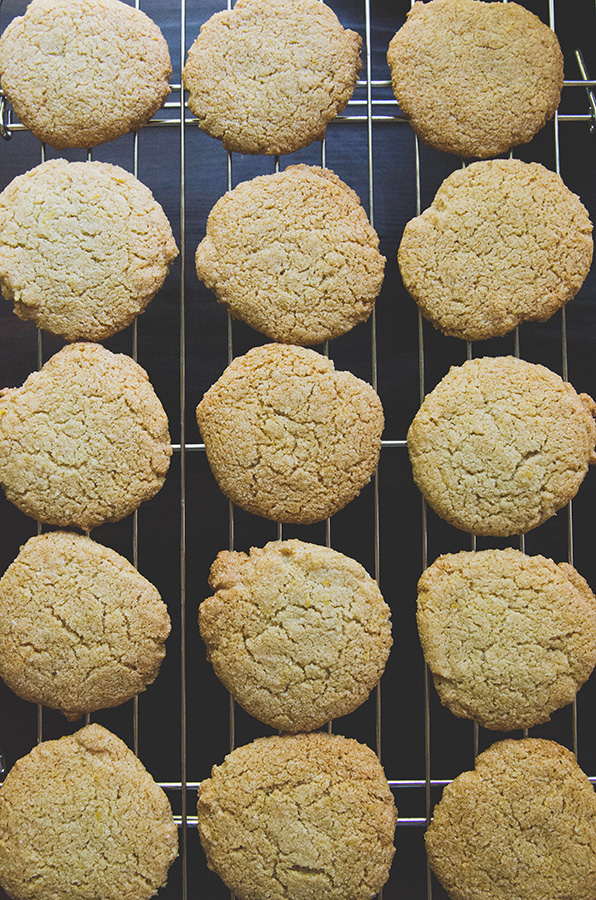 Full disclosure, I did just go on a quasi-vacation. We drove down to Los Angeles in order to visit with family. I got to hang out with a set of cousins that I haven't had the pleasure of seeing for almost four years. It's strange how when you're an adult, four years goes by like it's no big deal. Nothing much has changed for me in four years, not in the way it does in the life of a child. I'm still paying bills and trying to balance my desire to not look like a troll, with my love for sensible footwear (the struggle is real). But, for a kid, everything is completely different. The difference between being a 9-year-old girl verses a 13-year-old girl is one that involves shaving your armpits, boys, and all of the inner contents of Are You There God? It's Me Margaret.  It's not a small thing. Also, the way that kids understand how to use things like Snapchat, Vine, and errrrrythang that is in a cell phone makes me feel like a very old woman. In short, I'd like to issue a formal apology to my parents for making fun of the way you used to use things like AOL in the 90s. I see now that you were just doing the best you could. Do you guys want to hang out? We could go shopping for some comfy New Balance sneakers and then make some cookies? Great. I'll call you on my land line to arrange the whole set up.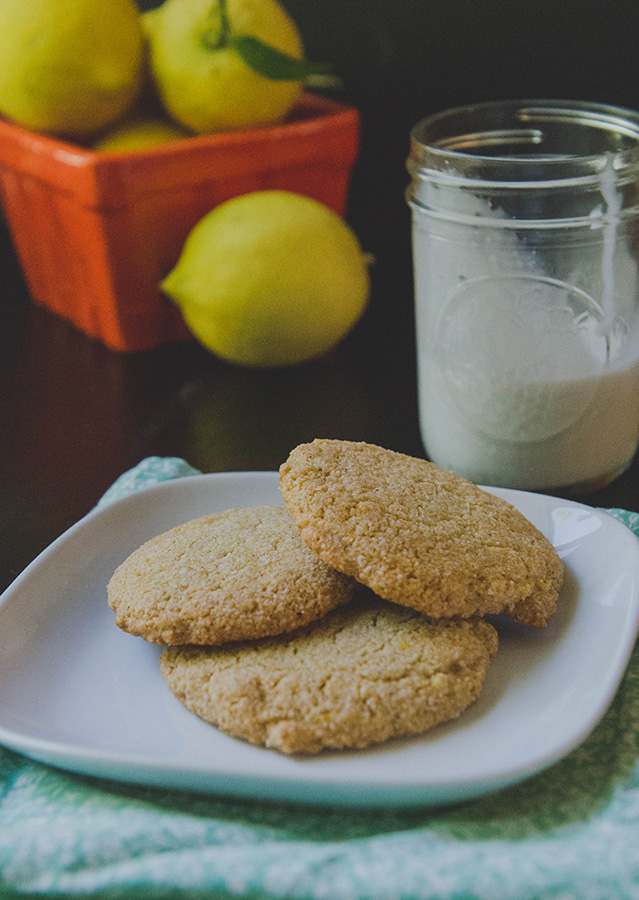 So we commence the planning of the vacation away from our vacation. What should it be?  I mean, when you spend five days sitting next to a salt water pool, hanging out with cute kids and having your Mom feed you like her life depends on it, coming home can be pretty harsh. No pool. No kids. No one grilling you sausage for lunch. Real life, people. It's not all that it's cracked up to be. Plus, Mondays. Plus, being an adult. Someone, ANYONE, shove a cookie in my face before I continue with my laundry list of excessive and unfounded complaints. Keep 'em coming. Cookie Monster style. I'd like to amend my resume once more. Under special skills you will now find: Typing, Excel, Weekending, Unfounded Complaining and Emotional Eating. I'll get called back for a second interview, right? Oh, good.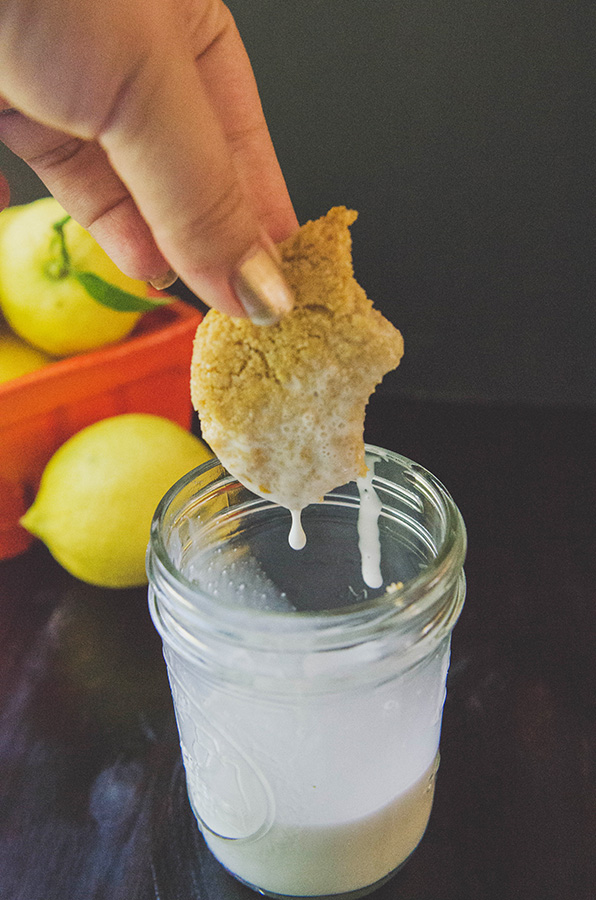 Alright. Enough is enough. Let's put some lemon zest and vanilla into some cookie batter. Bake 'em up.  Dunk them into a cup of tea or maybe a glass of cold coconut milk. Feel all the feelings. Scoop, bake, repeat like so. Come to grips with the fact that you're no longer poolside. Accept yourself for not understanding how to do the Snapchat thing. Close your eyes. Hug yourself. Tell yourself that you're a gosh darn champion. Update resume once more. Special skills: Typing, Excel, Weekending, Unfounded Complaining, Emotional Eating, and Girl Who Closes Eyes While Hugging Self. Also, Champion.
Now, send in that resume. They should call you any minute now. But, you know… in the meantime, cookies.
Grain-Free Lemon Vanilla Cookies
Instructions
Preheat the oven to 350 degrees. Line two baking sheets with parchment paper and set aside.
In a large mixing bowl, combine the almond flour, arrowroot starch, salt, nutmeg,baking soda, cinnamon, and lemon zest. Whisk together until everything is combined and there are no lumps in the almond flour
In a separate bowl, combine the melted coconut oil with the raw honey and whisk together. After you whisk it together well, pour this mixture into your dry ingredients and stir together with a wooden spoon until it forms a dough.
If you find your dough is not coming together using just the spoon, you can use your hands to bring it all together into a ball. That should help it come together nicely.
Once your dough is mixed together well, scoop out your cookies by the tablespoon and place them on the parchment lined baking sheets about two inches apart from one another. Gently press the scooped dough down with the palm of your hand to flatten it like a cookie.
Bake in the oven for 7-10 minutes, or until the cookies are golden brown on top.
Allow the cookies to cool on a wire cooling rack for at least 15 minutes. Serve and enjoy!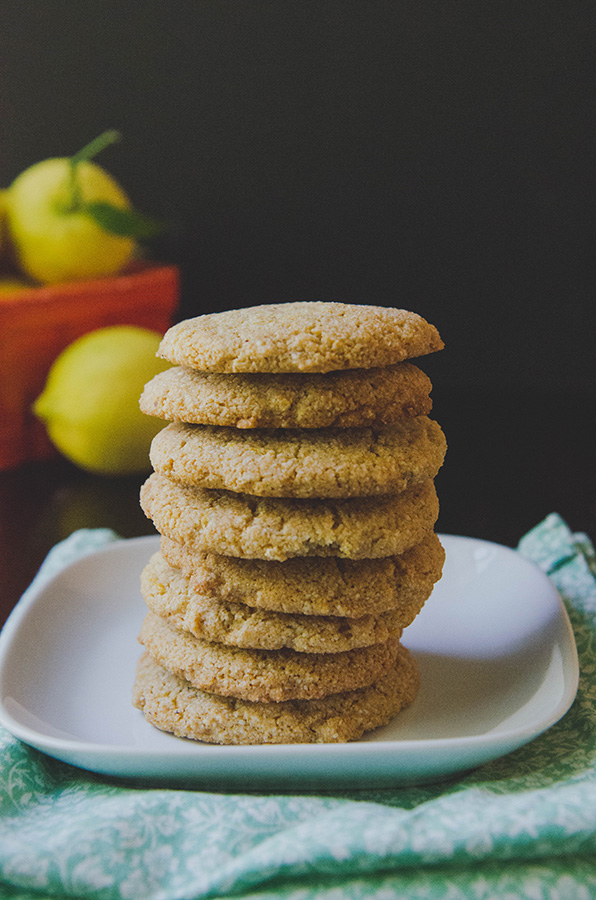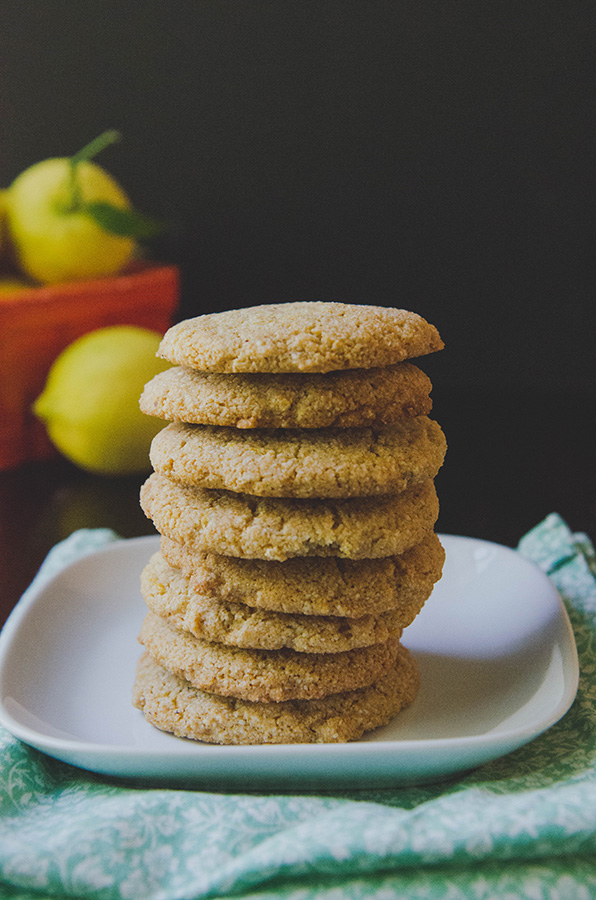 PAID ENDORSEMENT DISCLOSURE: In order for me to support my blogging activities, I may receive monetary compensation or other types of remuneration for my endorsement, recommendation, testimonial and/or link to any products or services from this blog.