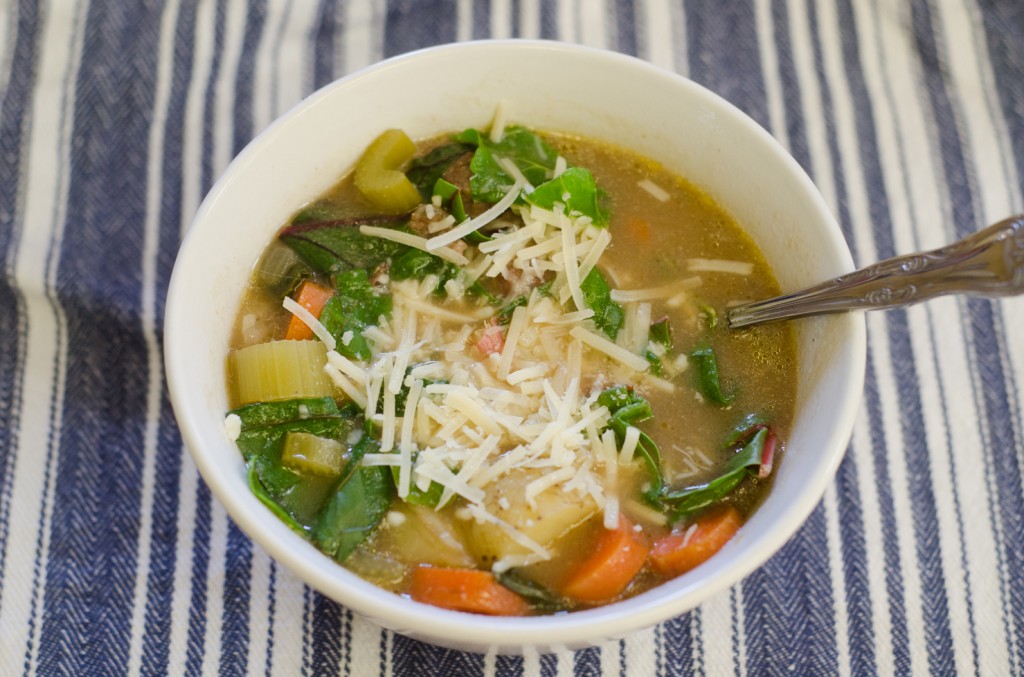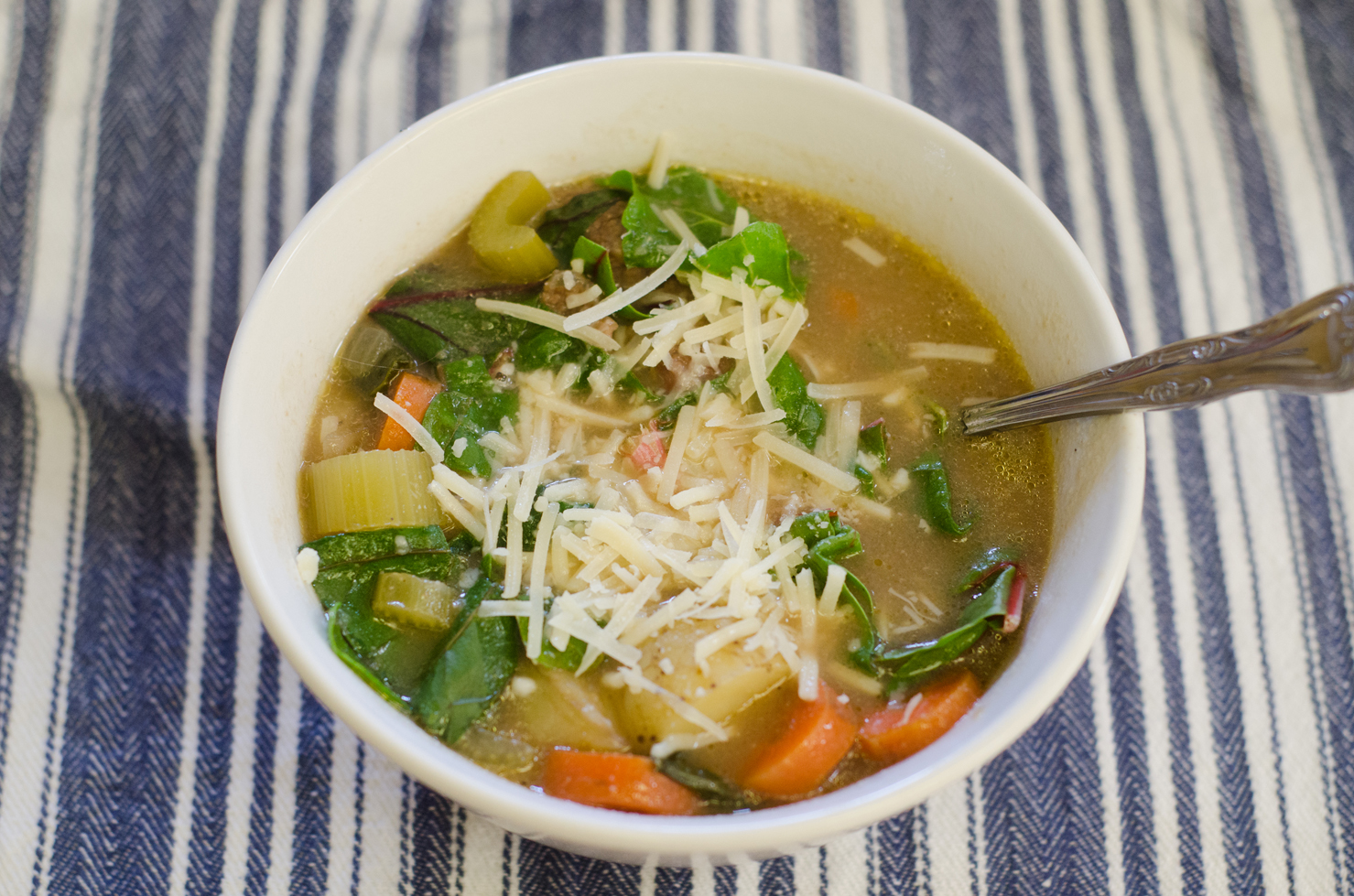 If someone mentions making beef stew in my family, you are often met with song.
I was raised around my mother's side of the family–a fantastically tight knit bunch of Hawaiians that love to get together hang out, talk story and feed each other.  Leave it to the Hawaiians to have a song about stew and kimchee and shoyu… but, we do.  It is a very catchy song too!
Don't believe me, here you go… Hang in there, I know that it sounds like two Hawaiian guys just jamming out and singing something lovely, but wait until the English verse kicks in.  You've been duped.  It's about food.
Is it stuck in your head now?  You're Welcome.  Welcome to the family.
Needless to say, my Grammie makes the kind of beef stew that feels like a hug.  It is always so flavorful and comforting and homey.  My mom makes an equally lovely stew.  And now, I have my own version.  I've adapted it to be gluten free by using rice flour instead of the glutenous stuff.
Lets do this.
Grammie's Beef Stew | Gluten Free
Ingredients
1

medium sized onion

4

carrots

4

stalks of celery

mustard greens

4

decently sized yukon gold potatoes

white rice flour

minced garlic

garlic powder

salt

pepper

64

ounces of beef broth (2 cartons, or you can be fancy and make your own.)

tamari (gluten free soy sauce)

parmesan cheese for garnishing

olive oil

2lbs

stew beef
Instructions
The first thing you are going to do is take out your faithful stew pot and heat up some olive oil over low heat (just enough to coat the bottom of the pan)
While it is heating up, you can chop up your onion. Put the onion into the pot and saute it until it is nice and translucent. Add in a heaping spoonful of minced garlic. It will start to smell REAL good.
Rinse off your stew beef and then pat it dry. Prepare a shallow dish with a mixture of rice flour and garlic powder. Place your stew beef into the mixture and coat each piece. When all of your beef is nice and coated, add it to the onion in the bottom of the pot and let it brown.
Chop up your carrots, celery and potatoes and add them into the pot. Salt, pepper, and garlic powder those bad boys to your taste. I am a large believer in garlic. My Grammie likes to stress the importance of always using fresh AND granulated garlic. I trust her. You would too. Her food is amazing.
After you saute it all around and mix it up a bit, add in your beef broth. At this time I like to put some soy sauce in there (just a little). Soy sauce you say? Yup. That's just how the Hawaiians do it.
Now let that stew simmer for about 30 minutes.
When you are about ready to serve, stir in your chopped up bunch of mustard greens. Let them simmer in there for a minute or two. They cook quickly.
Now its ready. Put it in a bowl. Get grinding.I like to garnish mine with a little bit of freshly grated parmesan (that is from the Italian side of the family) If you are looking to make it really stick to your ribs hearty, serve it over some short grained white rice.And let me tell ya... this stuff is even better the next day!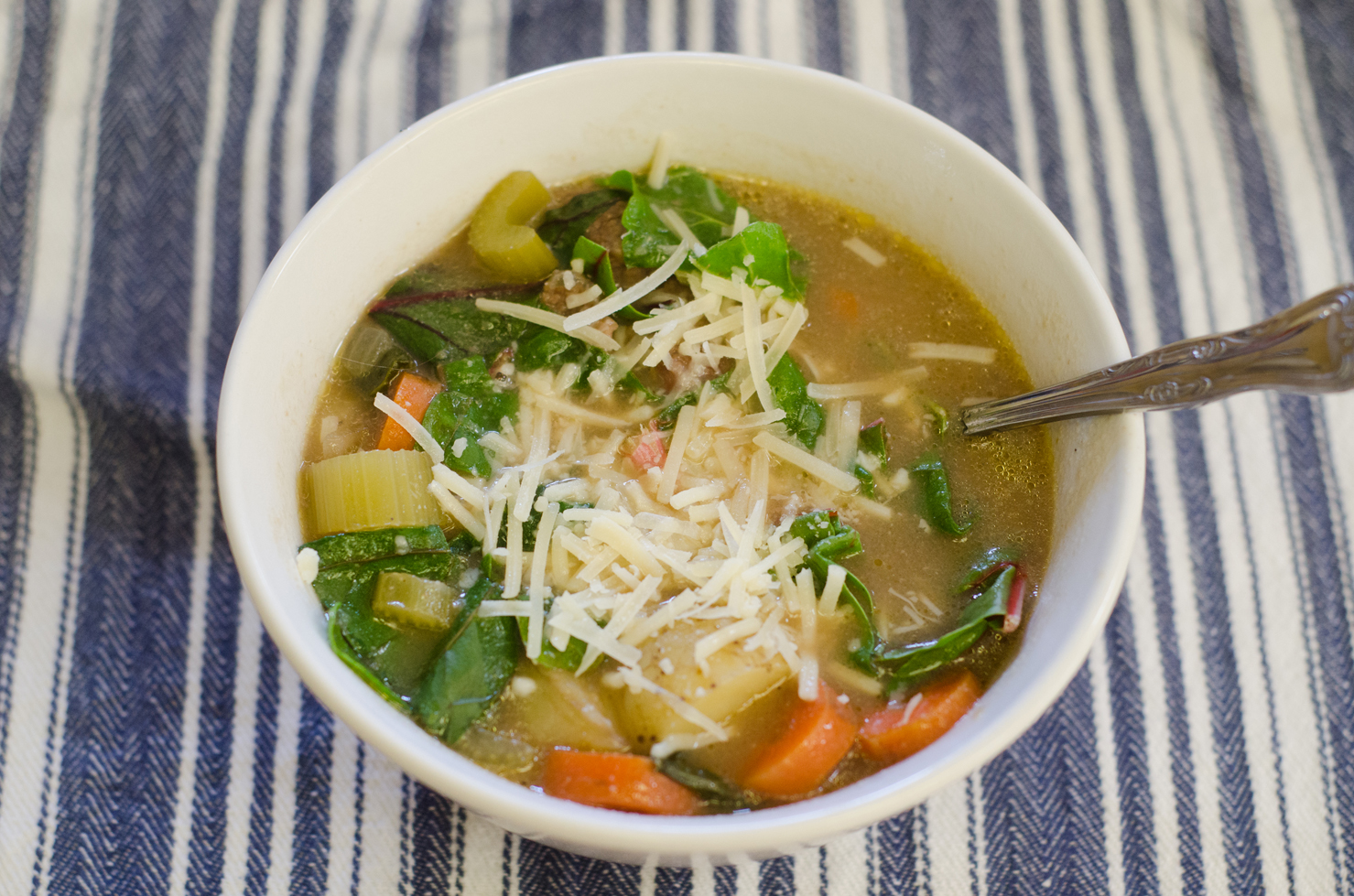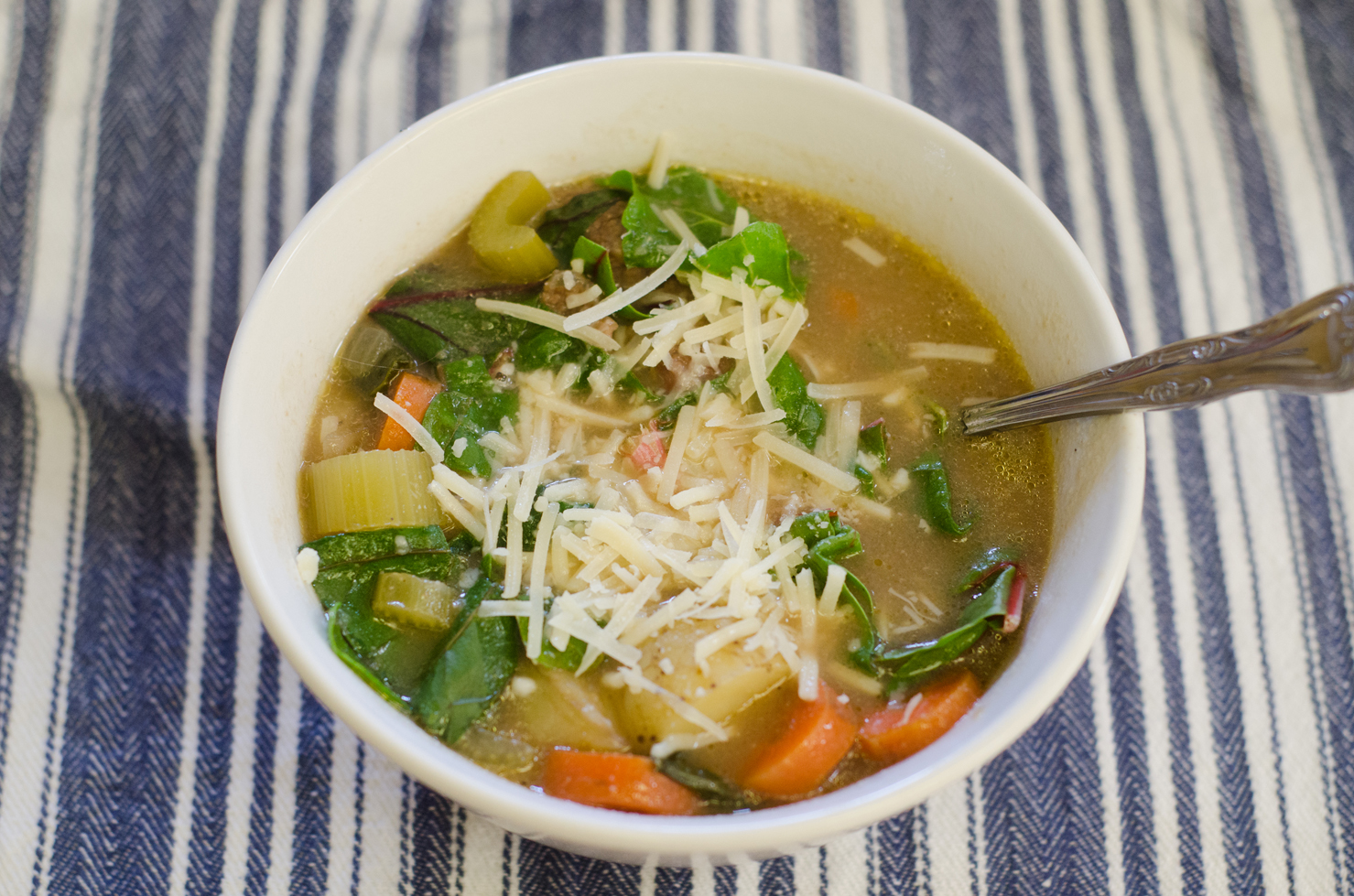 PAID ENDORSEMENT DISCLOSURE: In order for me to support my blogging activities, I may receive monetary compensation or other types of remuneration for my endorsement, recommendation, testimonial and/or link to any products or services from this blog.