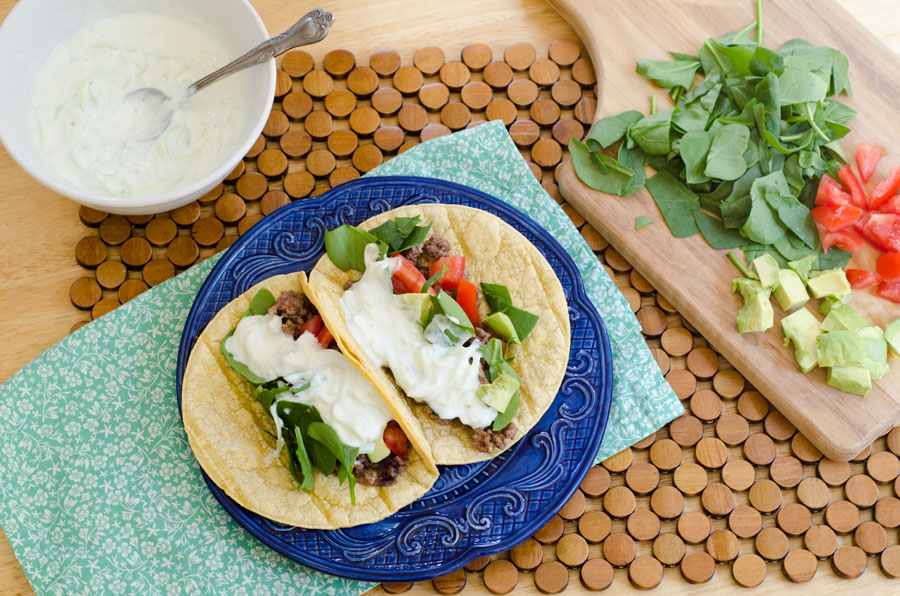 Things that I have learned this week:
1) Blow drying your hair while it's 90 degrees outside is not ideal. You will sweat. A lot. Put on your mascara AFTER you are done if you do not want to look like one of those sad ceramic clown masks from the 80's. Or heck, let your locks air-dry. You can call your semi-curly mullet "beachy". It's totally the season for that. Ugh. It's a hot mess. Literally.
2) Going to the gym at two in the afternoon is the best. No one is there. Except that one guy, with his button down shirt tucked into his jean shorts. He is looking at your butt. You can see him doing it. There are mirrors everywhere. Okay. Maybe it's time to change machines. Definitely.
3) I would like to hang out with a Capybara. I imagine us dressing up in matching outfits, walking the streets and dancing to this song. My brain lives in these places. It can get kinda weird in there.
4) I cannot be trusted to be alone with half of a watermelon. I will consume it. I will get a belly ache. I will not learn my lesson.
5) If you decide to walk/jog with your dog when the sun is setting, you should do so with your mouth shut. If it is not shut, you will most likely swallow a host of bugs. I might have Googled "Can you get mosquito bites on the inside?" Might have.
6) Mondays are sometimes the best days for margaritas!
7) I learned that if you really want a taco but you also really want a gyro, you can totally solve that problem. TACO + GYRO = GREEK TACOS! Oh, yeah. It's a thing. It's delicious. Let's get our fusion on…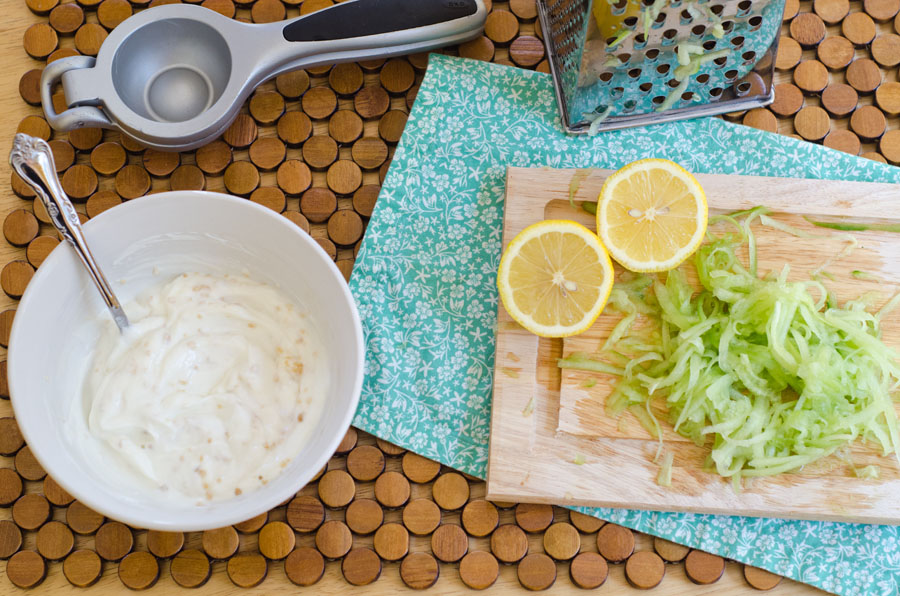 First, let's make the sauce. This is not a traditional tzatziki. This is mostly because I do not have the patience. I wanted a taco, and I wanted it exactly now. You know how it is. I did not add sour cream, I did not squeeze the water out of my cucumbers, I did not strain the whole mixture. I did however mix yogurt with garlic and lemon and some grated up cucumber. It was delish. No regrets.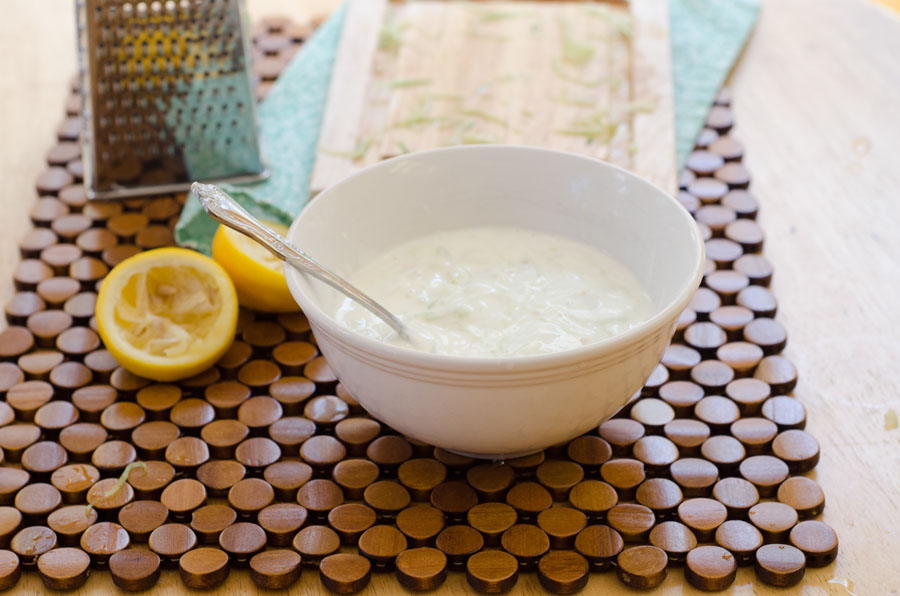 Next on the list… you are going to saute some red onion with a little bit of garlic. After that, in goes the lamb. Spice it up and brown it until it's all cooked through and ready to get taco-fied (legitimate verb).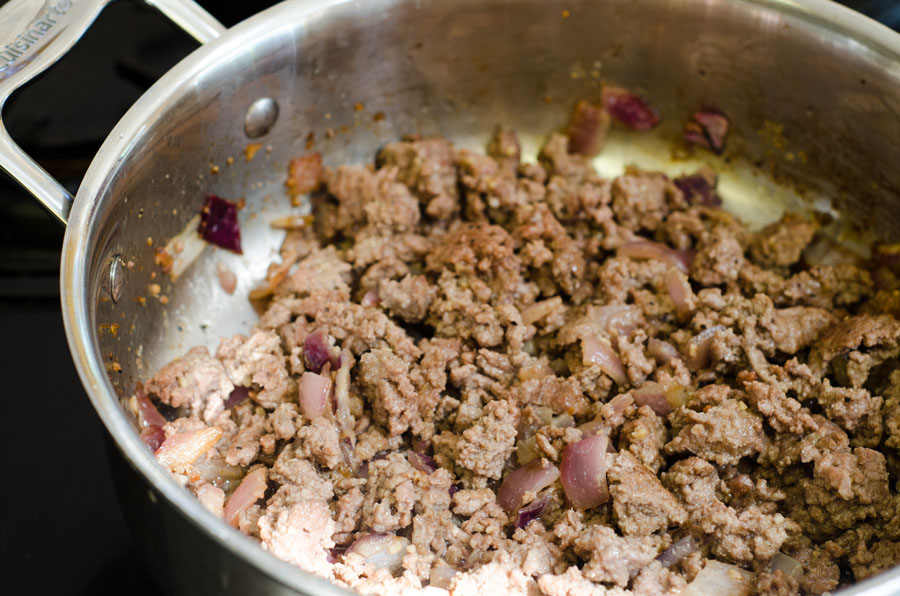 Now you are only some chopping and some tortilla warming away from THESE!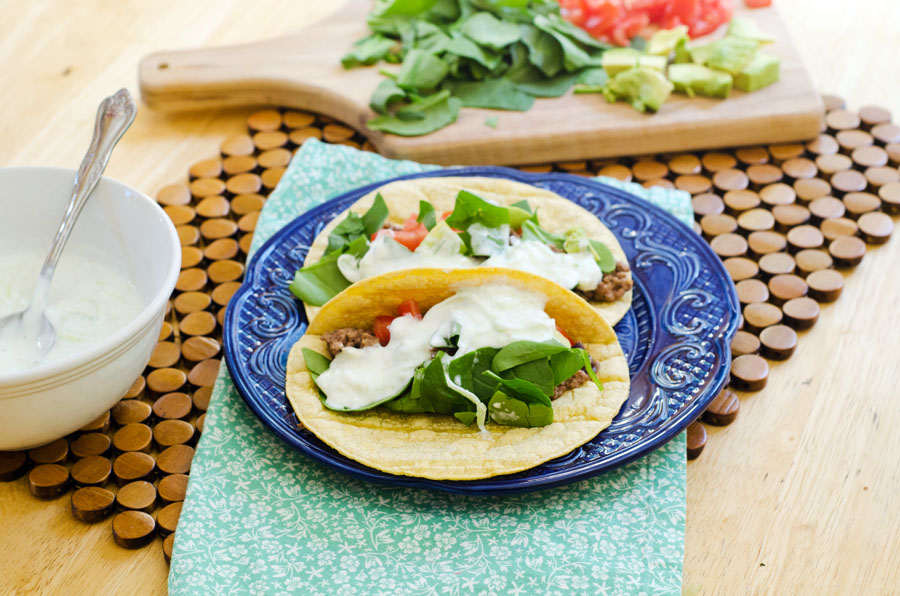 They were so good. My husband and I talked about them for two days.
The best part is how easily they come together. It's not very much work, for a big flavor pay off! This would be a fun and totally non-traditional way to celebrate Cinco de Mayo, right? But, with some guacamole on the side. I can't handle Cinco de Mayo without a large quantity of guacamole. Pair these bad boys up with my Watermelon Margaritas for an all out flavor explosion.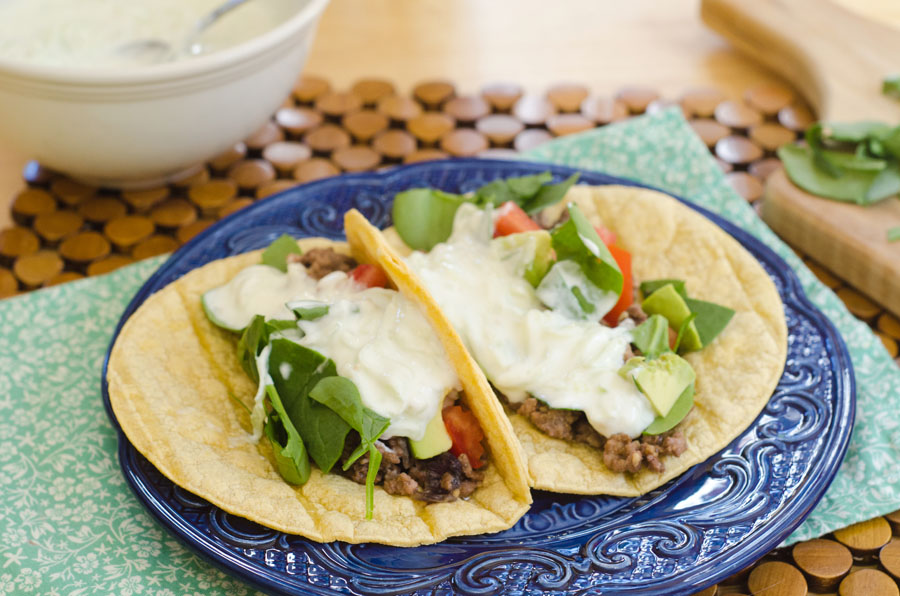 These could easily be made paleo if you decided to use a lettuce or cabbage leaf instead of the corn tortillas! Options!
Happy Friday, Friends! Wishing you a weekend full of tacos, margs, and an embarrassingly large quantity of guacamole. Olé! Or should I say Opa!? Olé-Opa! Settled.
Greek Tacos With Lamb & Tzatziki Sauce
Ingredients
Tacos
1

lb of ground lamb

1/2

medium red onion, chopped

2

cloves of garlic, minced

Olive oil, to coat the pan

Salt

Pepper

Granulated garlic

Spinach

Tomato, chopped

Avocado, chopped

Corn tortillas (lettuce or cabbage leaves for paleo)
Tzatziki Sauce
1 1/2

cups plain Greek yogurt

Juice from 1 lemon

2

tsp minced garlic

3/4

cup grated cucumber
Instructions
Coat the bottom of your pan with a thin layer of olive oil (1 tbs or so) and allow it to heat up over medium heat.
Add in your onions and garlic and saute them until they are translucent and fragrant.
Add in your ground lamb and generously spice it with salt, pepper and granulated garlic. Brown your meat and allow it to cook through all the way with the onions and the garlic.
Slice up all of your veggies and set aside.
While you meat is cooking, you can start making your sauce. Combine the yogurt, garlic, and lemon juice in a bowl and stir together. Add in your grated cucumber and stir again until it all comes together. Set aside.
Heat up some corn tortillas (or rinse off some lettuce or cabbage leaves) and assemble your tacos.
Enjoy!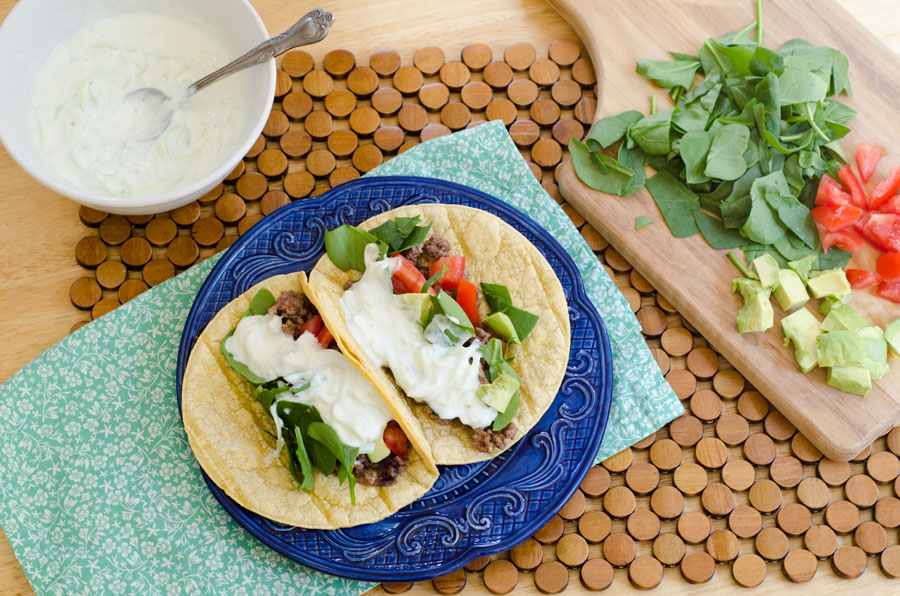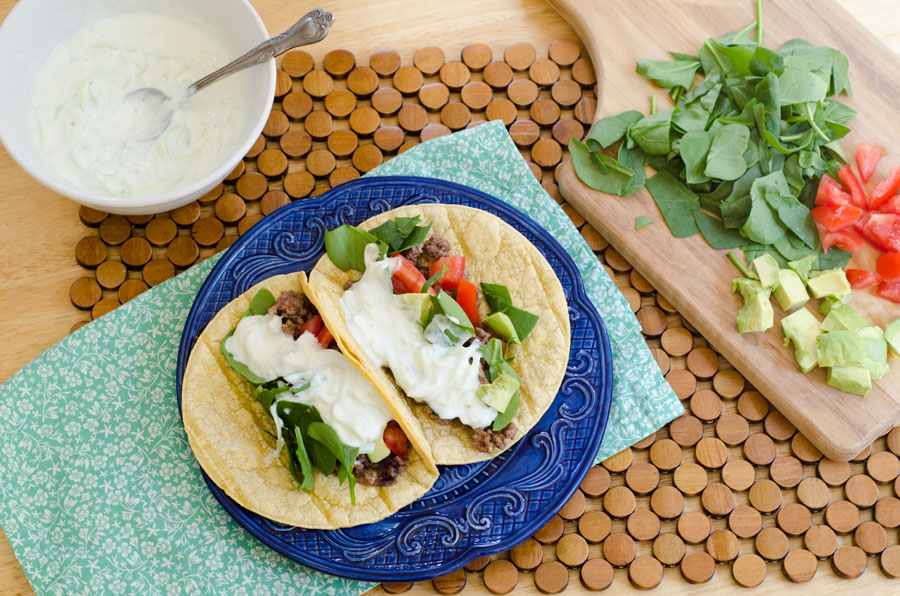 PAID ENDORSEMENT DISCLOSURE: In order for me to support my blogging activities, I may receive monetary compensation or other types of remuneration for my endorsement, recommendation, testimonial and/or link to any products or services from this blog.