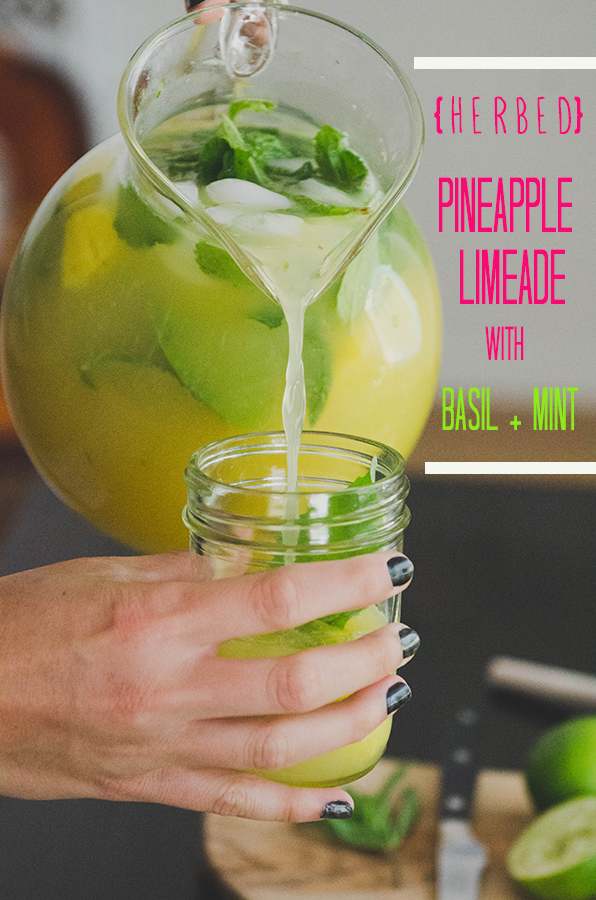 Alright, so it's already day two of the#SoLetsPigOut Summer Potluck! Woo hoo! You ready to get your sunshine-y drank on? Cool. So are we.
If you're just tuning in and you're scratching your head wondering why I'm hashtaging things about pigs everywhere… this would be because my friend Emily (The Pig & Quill) and I have teamed up in an epic celebration of summer potluck-ery.
You should totally catch up on Day 1! There's Sticky BBQ Korean Chicken Wings (we have a thang for wangs #sorrynotsorry), a giveaway from Mighty Nest valued at $225 and some pretty silly and telling interview questions completed by the both of us. I think you'll like it! 
Today we're continuing our ode to summer with this very happy mocktail (which can most definitely be turned into a wicked boozy-cocktail with just a shake of a bottle–no judgement here, folks). You're looking at me funny. Yes, the girl who tries to put bourbon in everything is serving you a mocktail. To be fair, I was still on my Whole 30 while this was going down. Probably best. If this was full of vodka I think we would have stopped cooking and just ended up having a sweaty and slightly embarrassing dance party to this song. Lucky for you this week isn't called #SoLetsDoTheRunningManDrunk. You dodged a real bullet here. Yer welcome.
Instead of regaling you with our flawless dance moves, we decided to juice a bunch of limes into a bunch of pineapple juice and muddle the heck out of fistfuls of herbs. Stir it up. Add some bubbly water. Inhale with straw. Sweat a little (a lot) because it's summer  (hot hot hot) and you just BBQ'ed wings on your front patio. Test the limits of how much pineapple juice is okay to put in ones body. You might surprise yourself.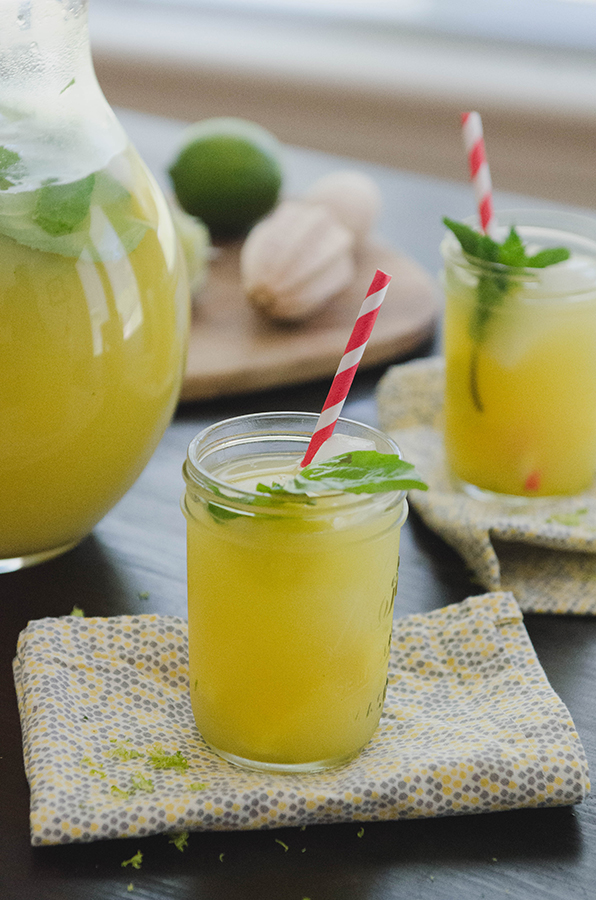 It turns out that everything goes down easier when it's packed with basil and mint… and of course a stripey red straw for flare.   Flare is important.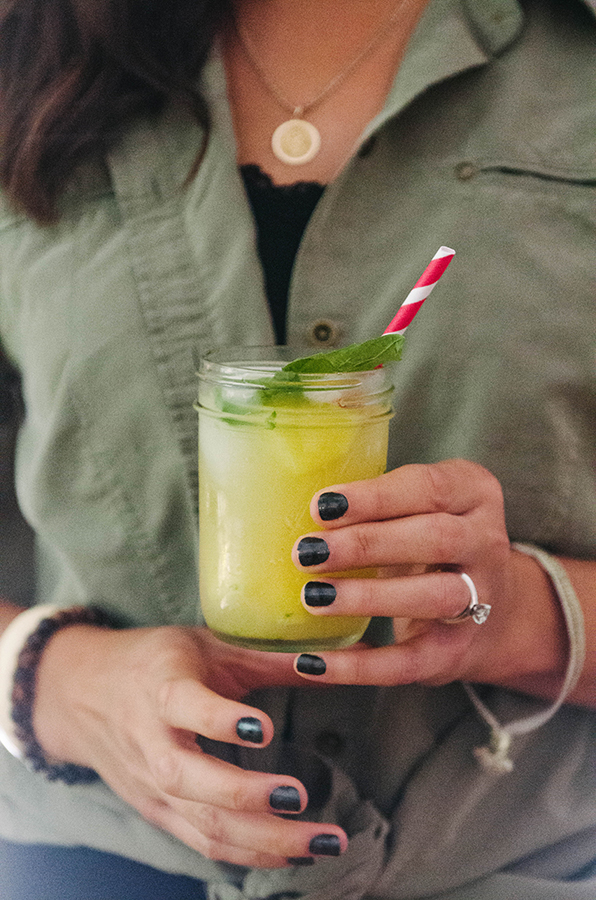 Now, once you've poured your mocktail (or boozy-cocktail), enlist your friend to be a hand model. Instagram the heck out of it. Maybe hashtag it #SoLetsPigOut. Just a suggestion. We like to see what kind of things you're swiggin' on and piggin' on. We're trying to take over the internet with that hashtag. So far… it's not going viral. Maybe we should have included a photo of baby pigs and kittens doing the cha cha. That seems like something that would gain traction. I kinda want to get mad and roll my eyes at that suggestion… but, I really love baby animals when they come together to do something cute and whimsical. So, sue me.
You know what else I love? <— check out that flawless transition. GIVEAWAYS! Today our friends over at iHerb.com are giving two lucky readers a $50 online credit to shop in their store! They have a bunch of natural products, groceries and supplements to choose from! I've ordered everything from Manuka Honey to Coconut Flour from them! It's a great resource.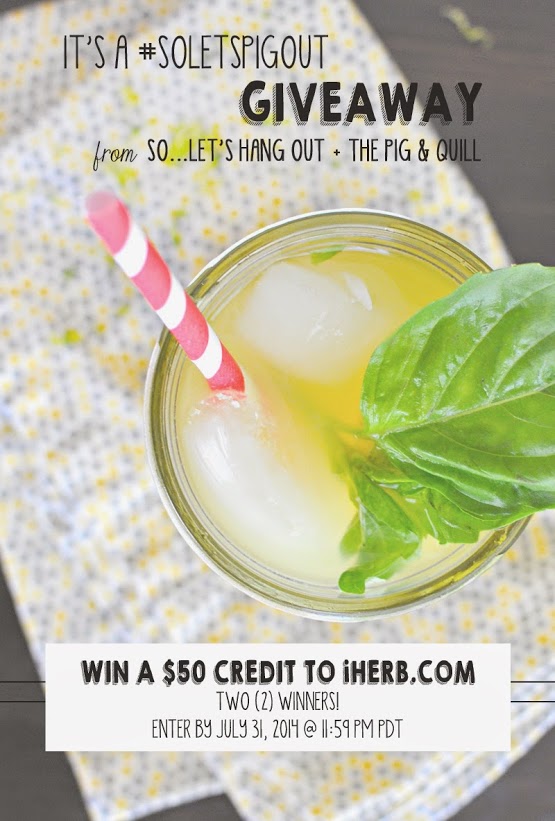 Before you use the widget below to enter, consider signing up for the So…Let's Hang Out Newsletter! You'll get weekly updates straight to your inbox plus alerts when we're doing rad giveaways like this one! I'll never spam you, because that's just plain rude. 😉
Thanks for joining us this week! We can't wait to share what else we've got up our sleeves with you.
PAID ENDORSEMENT DISCLOSURE: In order for me to support my blogging activities, I may receive monetary compensation or other types of remuneration for my endorsement, recommendation, testimonial and/or link to any products or services from this blog.