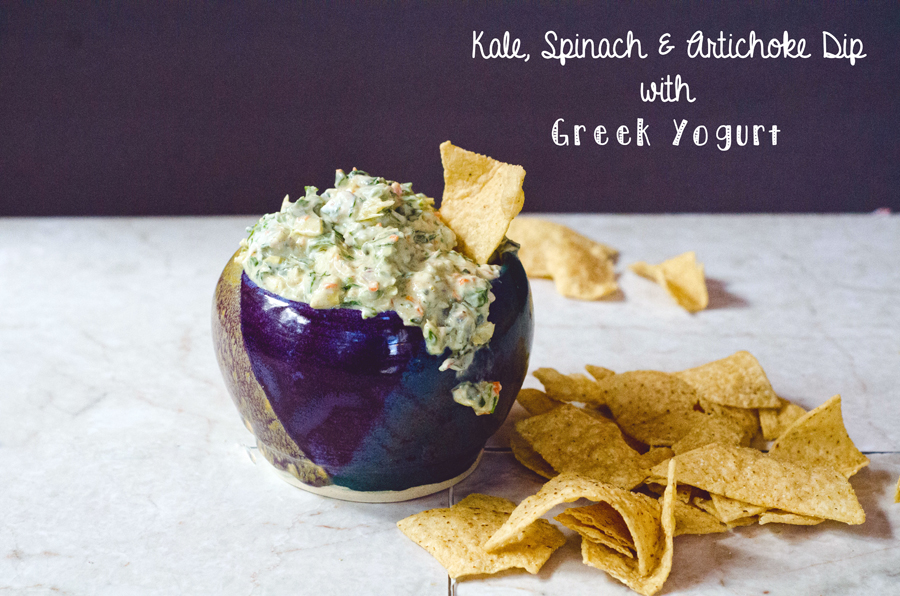 I have some confessions for you…
I know pretty much nothing about football, unless you count watching every season of Friday Night Lights (Clear eyes, Full Hears, Can't Lose). I know there are touchdowns and fumbles and first downs but I cannot tell you which is which. I grew up in a football household. My parents would wear jerseys and make large volumes of guacamole for Super Bowl Sunday. I would play with my Barbie Dream House, make things with glitter, and occasionally comment on how tight all the football players wore their pants. I somehow managed to miss learning all the rules. When my father asked me if I would be watching the Super Bowl this year, I responded honestly and told him probably not. He was disgusted. How could he have gone so wrong? The 49ers were playing and I wasn't even going to turn on the TV? Awful. So, on game day I decided to get into the spirit of things in order to not be a total disappointment to the man who raised me. I bought a lot of spinach dip and a bag of crinkle cut potato chips and ate my weight in both. Apparently getting into the spirit means me eating myself into a dip coma.
I wanted to make you a dip that did not skimp on flavor and would  not force you into a three-hour dip-nap. Naps are just something that happens to the body when you have essentially consumed a whole tub of mayonnaise. In this recipe we swap out mayo for protein-packed Greek yogurt and sneak in all sorts of veggies! You won't have to feel guilty about eating this dip.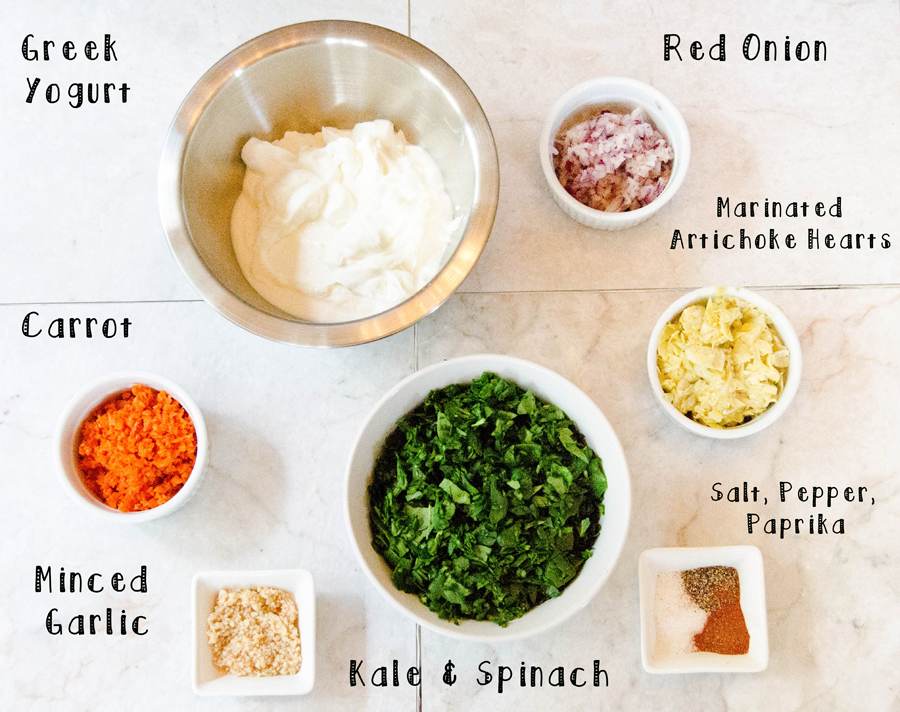 My second confession of the day is that I really like you. I like you so much that I climb on top of things in order to take pictures of food for you. I climbed on top of a chair to take the photo you see above.  I am clumsy. I fell off the chair and landed firmly on my bottom. I got my sleeve in some yogurt and the dog looked really concerned, but I avoided breaking my body so we are still in business. Food blogging is no joke. Also, I am a spazz.
My final confession of the day is that making or eating dip of any kind makes me sing this song for days. Who doesn't like to do Da Dip? You should totally click on that link if you love neon colors and an uncomfortable amount of gyrating. You are so welcome.
Making this dip is super easy if you have a food processor! I processed all of my veggies to make them nice and bite sized. After that, it is really just a matter of getting your stir on. I ended up adding in some honey at the end to make it a little bit sweeter. Greek yogurt is more tangy than the traditional mayo, so honey helped to balance it out nicely.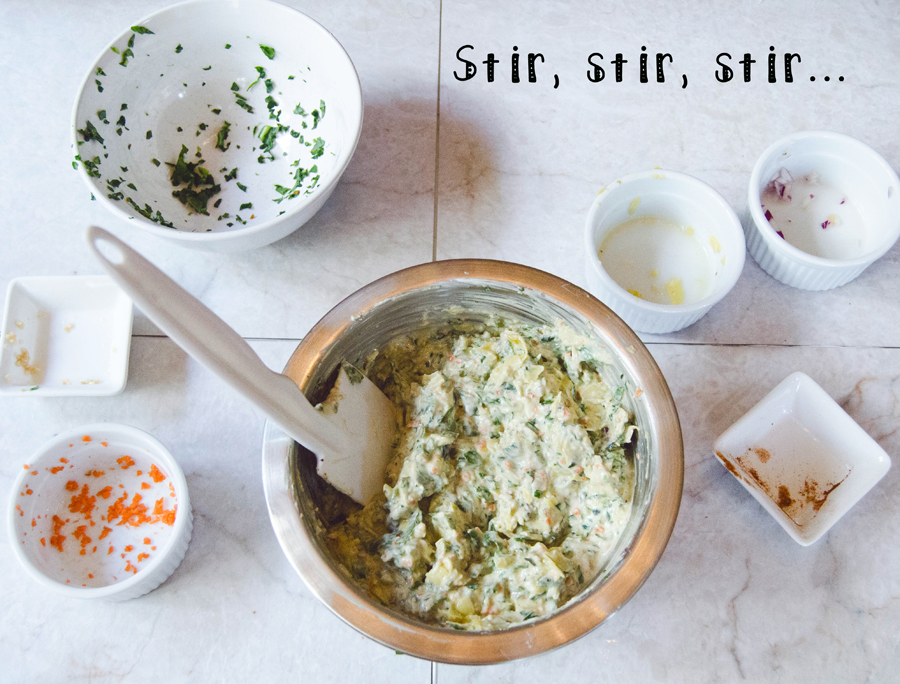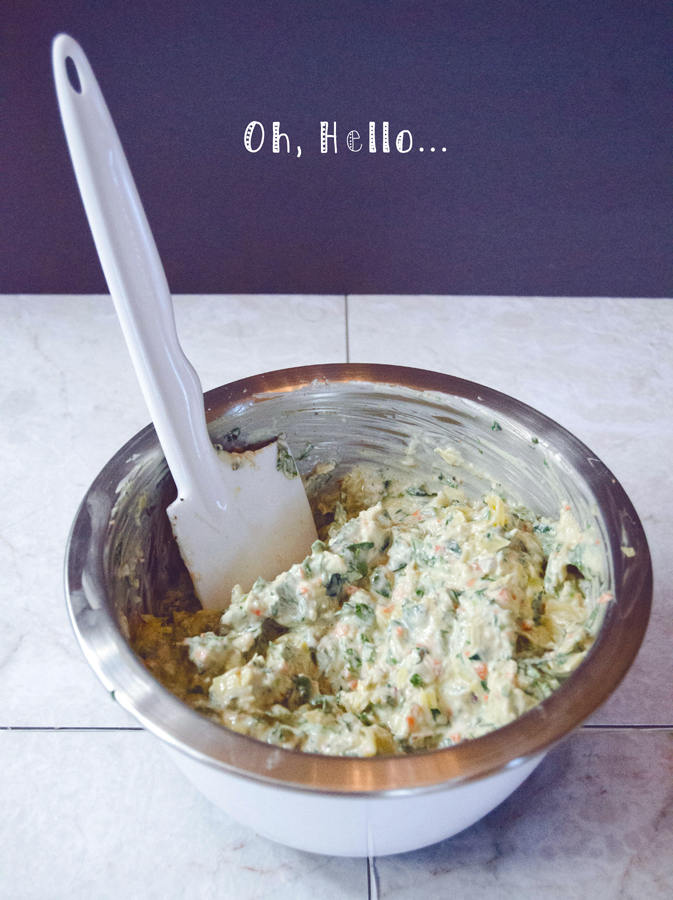 Now…put your hand upon a chip and when I dip, you dip, we dip.  (yes, that just happened.)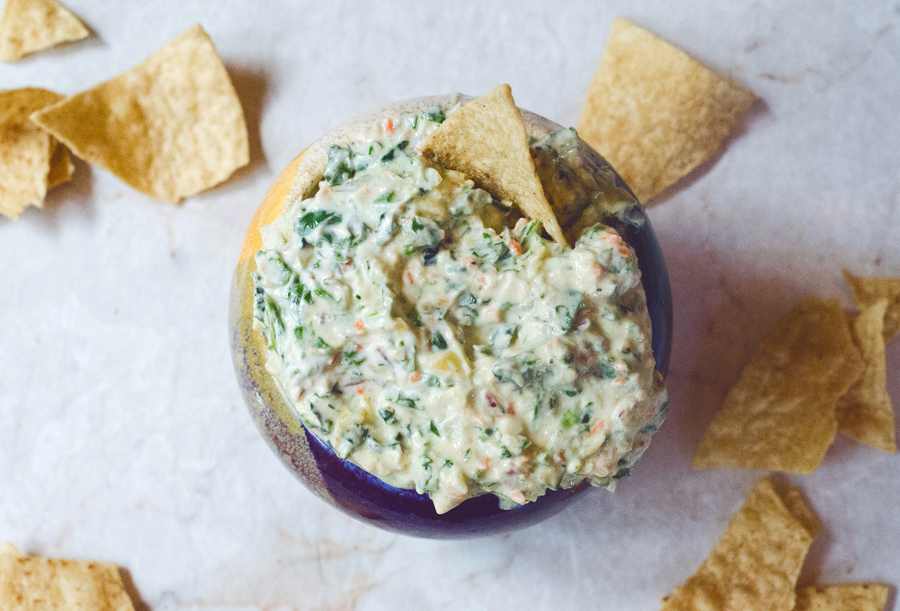 Go forth and dip!
Kale, Spinach & Artichoke Dip With Greek Yogurt
Ingredients
2

cups Non-fat Greek Yogurt (I used Chobani Plain 0%)

1

carrot

2

cups kale

2

cups spinach

1/4

red onion

2

tbs minced garlic

1/2

cup marinated artichoke hearts

1

tsp salt

1/2

tsp black pepper

1/2

tsp paprika

2

tbs honey
Instructions
Process your veggies in a food processor until they are very finely chopped.
Mix your veggies into your Greek yogurt and stir.
Add in your salt, pepper, paprika and honey and stir until it is very well mixed.
Serve with chips, bread, or veggies!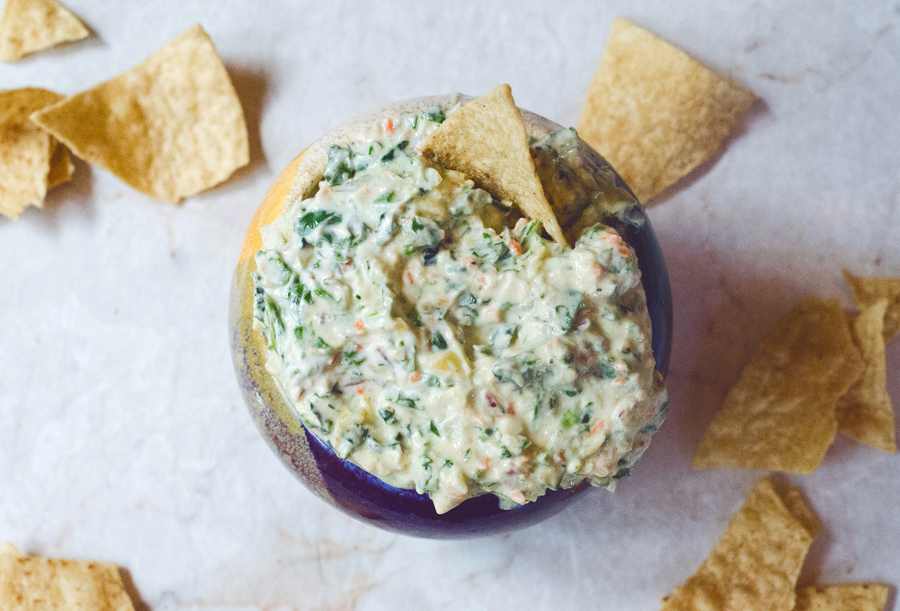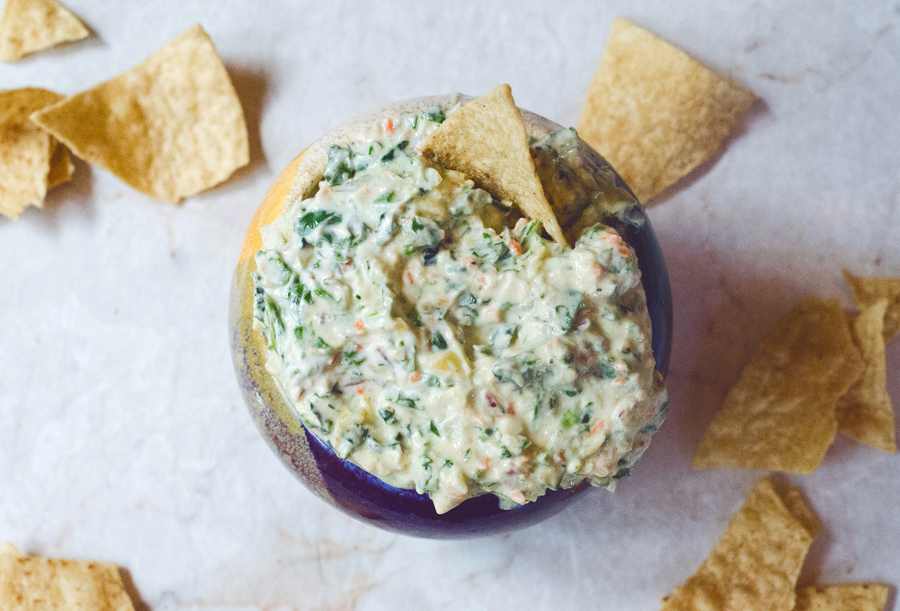 (Adapted from How Sweet It Is)
PAID ENDORSEMENT DISCLOSURE: In order for me to support my blogging activities, I may receive monetary compensation or other types of remuneration for my endorsement, recommendation, testimonial and/or link to any products or services from this blog.