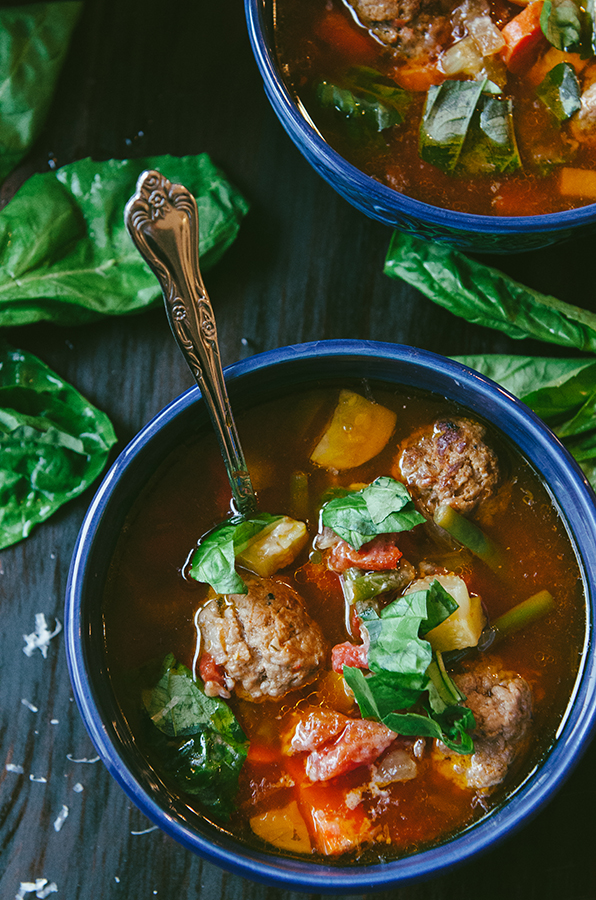 I think I've been avoiding words.
For months I have been making eyes with a very shut computer, unable to crack the lid of my laptop and type. I've buried myself deep into distractions, watching the hours count down, watching the sun go down, waiting for inspiration, waiting to feel like I've something to say. Days slipped by as I felt unsettled and restless. Why can't I write? I would move my body into the kitchen and go through the cupboards, trying to find some inspiration there. Just make something–a nudging whisper from my internal voice, barely audible.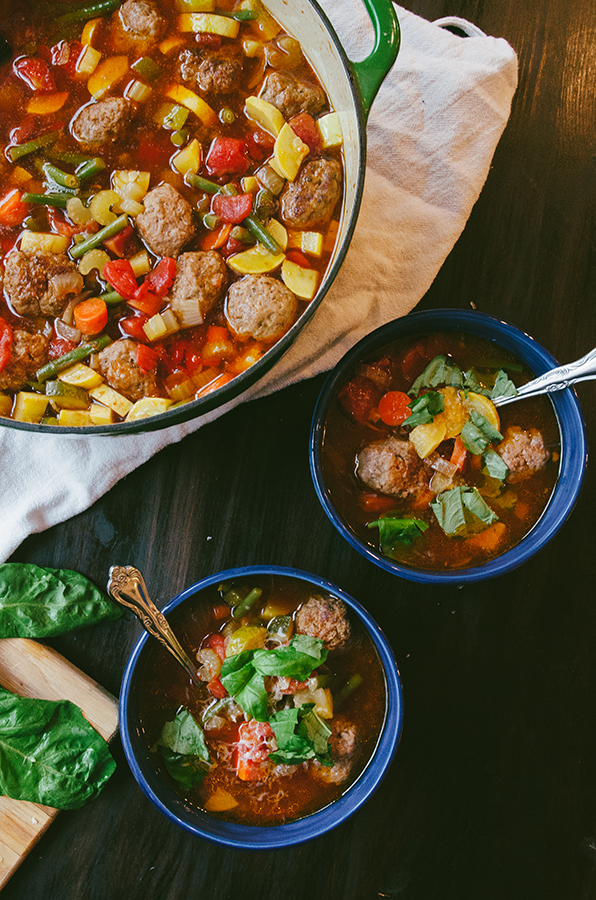 The pressure that I put on myself to get back into the rhythm of my usual blog cadence felt extraordinarily heavy. It felt bigger than that. It's wasn't just the writing that was blocked, it was everything. Writers block turned to creative block turned to life block. So, I subconsciously put myself into a self-induced hibernation–acting as both the sleeping bear and the protective cave. This was not helpful. But, it was safe and somewhat numb.
The holidays came and went. January arrived. I felt a renewed sense to get myself out of the cave. Wake the bear! Do something. Make something. Find the joy in the process. Yet, nothing flowed easily. I was irked by this. The new year blew in with its shiny new wrapper, boasting the promise of renewal, and yet there I was feeling pekid and small under the weight of the new year's promise.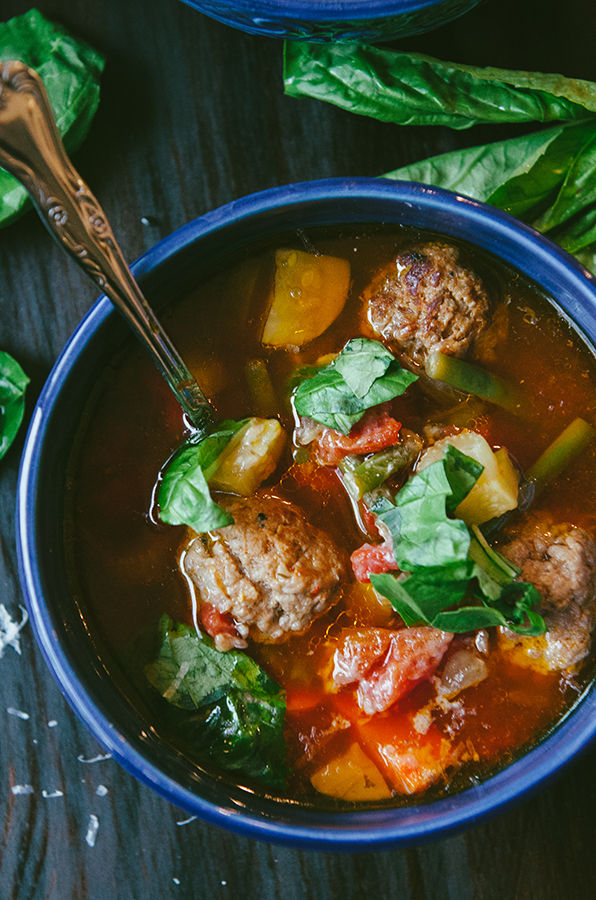 Let's be real for a moment. Last year was hard. It was, perhaps one of the hardest years of my life. After February, I started a new health protocol for my Lyme which pretty much took me out of the game completely. I spent days laying on my very uncomfortable couch–pale, nauseous and with vertigo. The room would spin when I stood, and my bones felt like they were decomposing prematurely inside of my body. To quote a 1990's Jewel song, "I'm half alive, but I feel mostly dead" (oh, yes I just did). This went on for months. My anxiety worsened. Leaving the house became increasingly difficult. My innate humor that has served me well on this journey began to crack, and sadness crept in. I recall an afternoon where I hauled my aching body into the kitchen to make myself something to eat. I turned on Spotify, and let Alicia Keys sing the song "If I Ain't Got You". I collapsed under the weight of the melody, sitting my body on the kitchen mat. I started sobbing and singing along. I ate tuna fish out of a can between sobs, while sitting on the tile floor. I looked around. I looked at myself. Oh, shit. This feels like depression.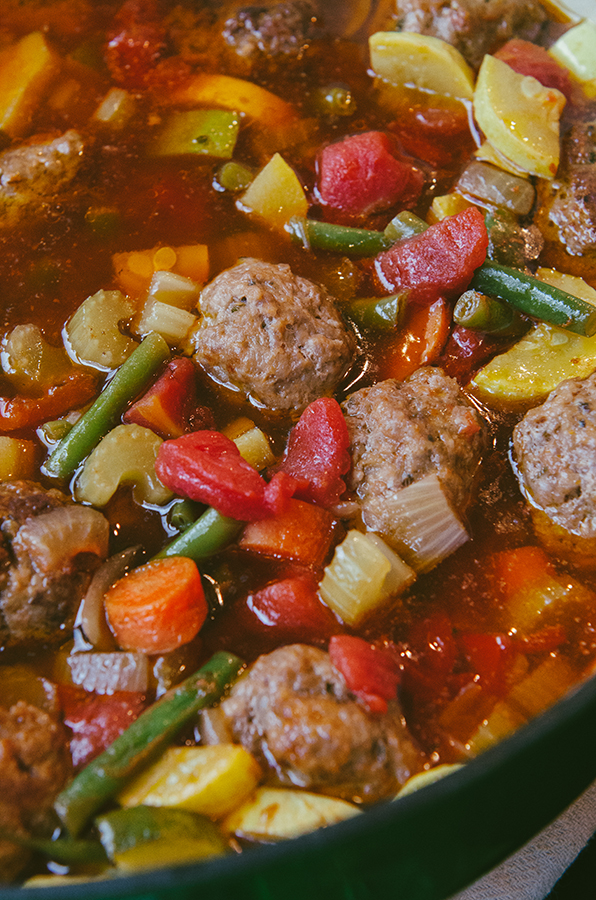 I didn't want to feel depressed. I've been there before, and I never wanted to go back. I didn't want people to know that I was struggling and sad. I felt embarrassed. I felt like if I said it out loud it would be real. I felt like if I came here to write, it wouldn't be sunny or peppered with puns and embarrassing anecdotes per usual. You would know I was being disingenuous. You would feel the shakiness in my voice, and the fear that I was losing hope on my health journey. I didn't want to type it out. So, I shut down. I shut it off. No words. No talking about it. Not here. Not even to myself. No journaling. No processing. Just, slow it down. Get into the cave. Sleep, little bear.
So, that's how I spent last year. Turning inward, and fighting hard. Trying to make sense of my life. Having a small to medium to relatively large existential crisis. Afraid of writing the bones of what I was feeling or experiencing. Afraid of not having words or anything relevant to say. Afraid of having too much to say. Afraid that I would disappoint you with what I wrote or with the heaviness of my heart–but, really afraid that I would disappoint myself. Ugh. It's all just exhausting.
During this time, the entire political climate of the United States turned unimaginably awful. I watched with the largest pit in my stomach as votes rolled in, and the man who so callously admitted to grabbing women by their genitals without consent was voted into office. I cried. I continue to cry and rage and act against this decision. But, that's a whole different post. I can say, for a girl who recently found herself eating canned tuna fish through Alicia Keys filled sobs on the kitchen floor, the state of the country has not provided a backbone of certainty or a promise of safety. I'm actually surprised that anyone has been able to do anything except crack cans of tuna on the floor. Is that not how we all process our grief? No? Weird.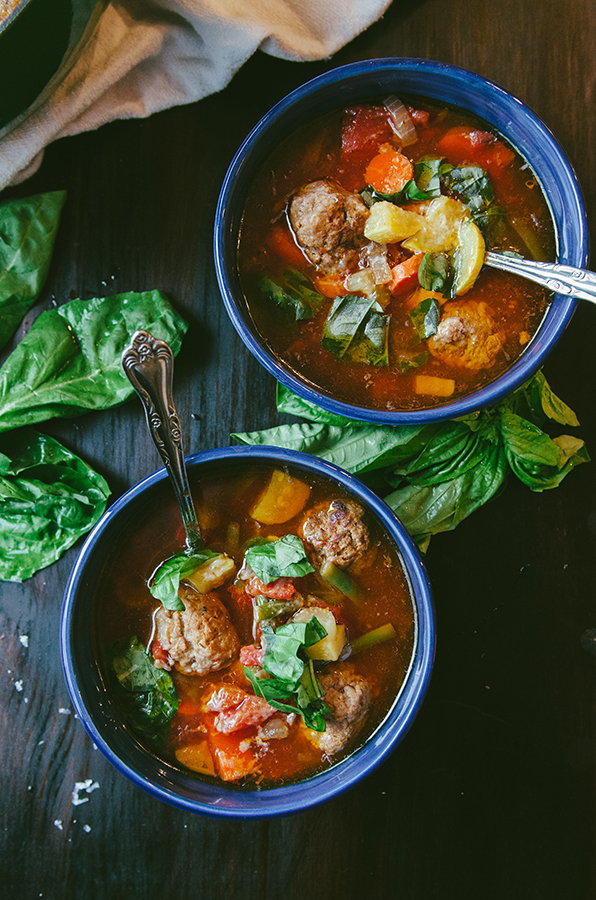 Part of my process has been seeking comfort in the things that I know to be true: I know that feelings are temporary and ever-changing. It's okay to feel sad sometimes. It's definitely okay to cry. Words and creativity will come and go, and when you feel a spark, you should run with it. It's okay to speak your truth–chances are, you will find someone else who has a similar truth. Vulnerability is part of the process of being authentic–which is scary AF. Dogs are literally the best creatures on this planet, and their snuggles are pure therapy. Hope exists, even if it feels distant and sometimes fleeting. Oh, and soup. Soup is healing. Soup is liquid certainty. I believe in soup.
So, with that. I give you this hearty, meatball filled, minestrone soup. Because, I'm done hibernating for now, and this bowl of certain comfort seems like the best first step towards action.
Paleo Minestrone With Italian Pork Meatballs
Ingredients
Meatballs
Soup
1

medium yellow onion, chopped

5

cloves of garlic, pressed

5

stalks of celery, chopped

5

large carrots, chopped

2

cups green beans, trimmed and cut in half

2

cups of chopped zucchini

1

cup chopped yellow squash

5

cups beef bone broth (learn how to make your own HERE)

1 28oz

can of diced tomatoes in their juices

3/4

cup red wine (It can be any red wine--nothing fancy. I used Green Fin that I purchased at TJ's)

sea salt and pepper, to taste

Basil, to top (optional)

Peccorino cheese, to top (optional)
Instructions
Add the ground pork into a large mixing bowl with all of the spices and the tomato paste. Mix together until the spices and paste are distributed throughout.
Portion the ground pork into approximately 32 meatballs. Use your hands to roll the balls into shape. Heat the olive oil up over medium high heat in the bottom of your heavy bottomed soup pot (this is the one I use, and I love it). Once the oil is hot, fry the meatballs in batches until they are fully browned on the outside. They don't have to be completely cooked through, as they will have a chance to cook further in the soup. Use a slotted spoon to transfer the meatballs from the pot over to a plate. You will need to fry the meatballs in two to three batches depending on the size of your pot.
Once the meatballs are done frying, turn the heat down to medium and add the onion and garlic to the pot. Allow them to cook in the pork drippings. Saute until the onion is translucent and the garlic is fragrant.
Add in the celery and carrots and allow to cook together for a couple of minutes,. Add in the green beans, zucchini and yellow squash. Stir.
Add in the broth along with the can of tomatoes in their juices. Add the red wine. Stir again.
Transfer the meatballs from their resting plate back into the soup pot. Allow the pot to come to a boil. Once it is boiling, turn it down to a simmer. If you see any white scum forming on the top of the soup, simply skim it off and throw it away. Set a timer for at least 30 minutes, and allow the soup to simmer on the stove top, checking and stirring occasionally.
After 30 minutes, your soup should be ready. Taste it again at this point and adjust the seasoning accordingly. I like to liberally season with salt and some freshly cracked black pepper to my taste. Now, dish it up and serve! Garnish with fresh chopped basil and peccornio cheese. Enjoy!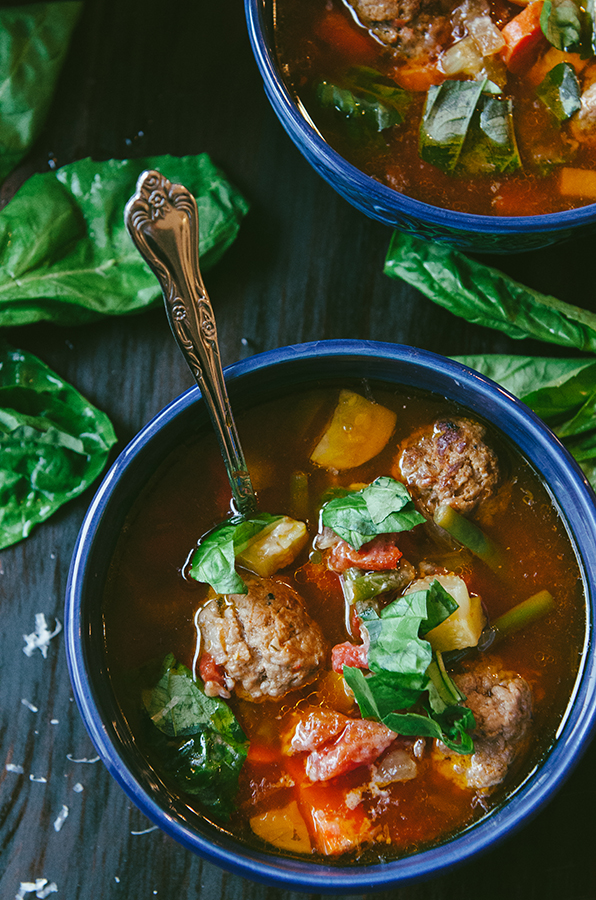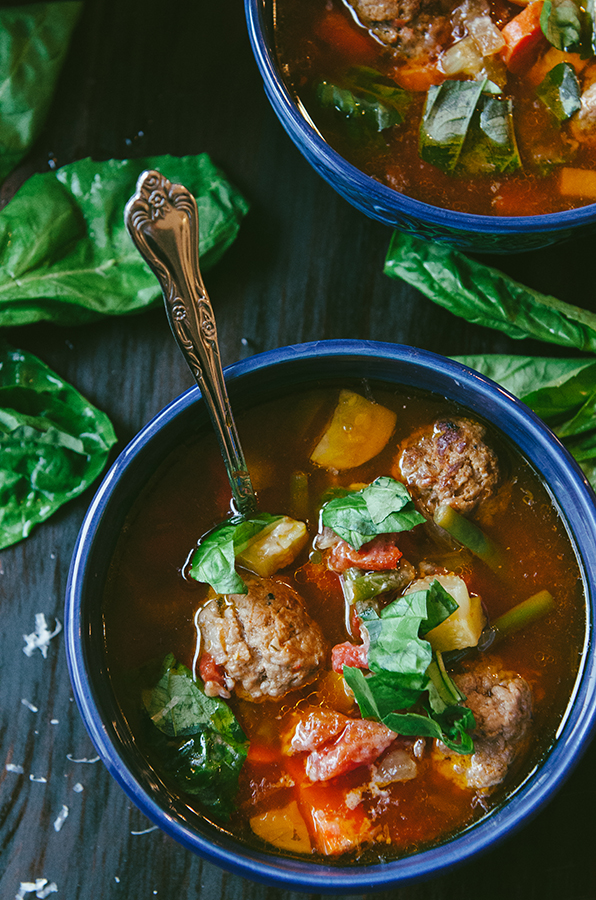 PAID ENDORSEMENT DISCLOSURE: In order for me to support my blogging activities, I may receive monetary compensation or other types of remuneration for my endorsement, recommendation, testimonial and/or link to any products or services from this blog.