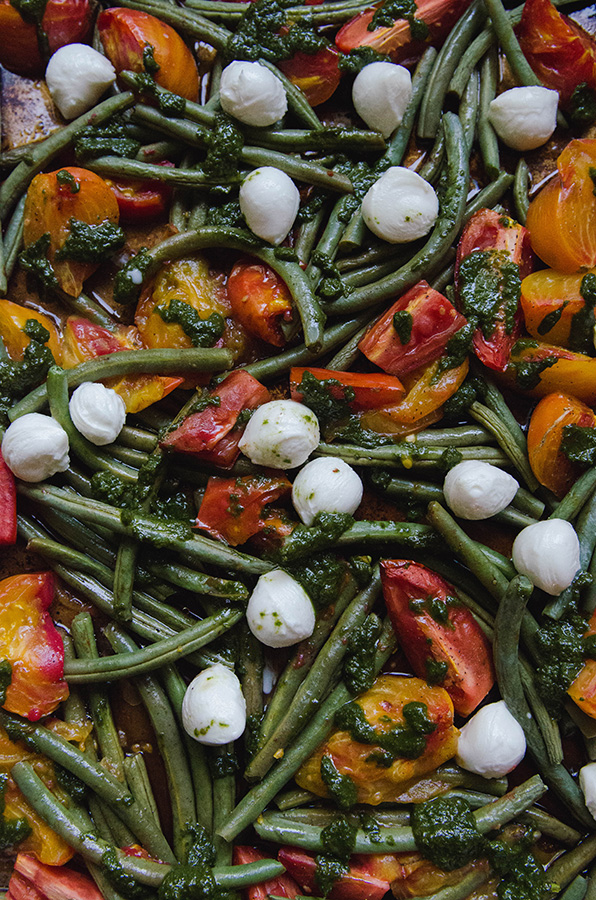 A few things are happening right now…
For starters, I heard this rumor that fall started. But, as we know from lengthy complaints in previous blog posts, IT'S STILL REALLY HOT OUTSIDE. Like, the sun is trying to kill the earth…or, at least the Californians.
I get it. We're a bunch of smug farmer's market-loving, yoga pants-wearing, can't get enough green juice, drive like total dicks when it's raining, flip-flops in winter sporting, yes-I-can-still-purchase-strawberries-in-September, "I'll take my Double Double protein style" buttholes. We understand. But, I'm not going to stop complaining currently. Probably because I'm a participating member of said California Butthole Club. Also, because the hills around my house are so dry, it feels as if everything will turn to Grapes of Wrath in a hot second if a hiker sneezes. That small "atchoooo" might be all that stands between us and an epic Steinbeck-worthy dust bowl. I really don't want to be around for the Steinbeck-appreciation sequel titled The Grapes Get Wrathier. I already had to use Cliff's Notes on the first book. Don't tell my high school English teacher. Even though, I think he knew. They always know.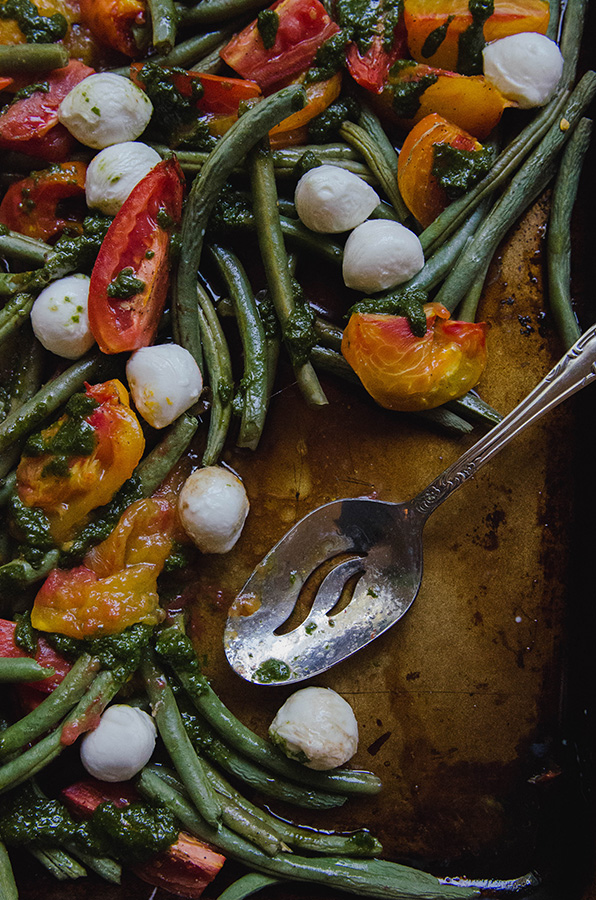 Second up, we've got a little celestial mayhem going on in the ol' solar system. Now, this effects everyone on this planet, not just the California B-hole Club. It's a worldwide situation. I'm sure you've heard someone (maybe even a smug Californian) say something to the effect of "Dudes. Mercury is totally in retrograde". I've heard it. I've rolled my eyes. I've questioned why people were blaming the planets doing weird planet things for their general misadventures. UNTIL IT STARTED HAPPENING TO ME. Things are breaking. Communication is a mess. My computer is turning on me. In fact, this blog has decided to force quit on me several times this morning as I've tried to write this post to you. I think I almost broke everything when I tried to upload photos of this roasted-veggie caprese situation. And, if you go over to Facebook you might find that your timeline reads like slapstick comedy featuring your friends. It's a slew of status updates complaining about exploding blenders and broken computers or emotional upheaval. Trust me.
So in short: I will not be sharing a fall recipe today, even though it's technically fall. AND, it turns out that no matter how much pie you eat, you cannot bend the will of the weather. You can try to consume a whole pie in two days with one fork, but the whole weather system will stay the same (I've been trying this). You aren't a Norse god. Your tiny pie fork is not imbued with the powers of Thor's mighty hammer. Nothing happens if you swing it around, or use it to cram all the pumpkin pie in your face. It's still hot outside, lil' pie fork. And, Mercury being the real fickle pickle that it is right now, might use its celestial voodoo to make that fork poke you straight in the eye. Just saying. Weirder things could happen.  We can talk more about pie next week. I'm not a total monster. But, until then…
I created this here recipe in order to demonstrate what fall looks like right now in California. I wore flip-flops to a farmer's market where I sweat out all the electrolytes in order to pick out two kinds of good-looking tomatoes and a bag of fresh green beans. I also bought basil, but it died in the car on the way home due to the heat. Yes. It decided to give up its will to live in the 15 minutes it took us to drive from the market to our home. So, I had to make a pit stop in order to buy more. No biggie. It allowed us to purchase a bunch of mozzarella cheese. These squeaky, fresh little bites of milky heaven are soooo good when they are drenched in basil oil and paired with roasted veggies. I think you'll really like this spin on a classic. I've turned on my oven in order to make this recipe slightly more autumnal. We're roasting things. Roasting and waiting. Waiting and roasting. Like some kind of delicious yet insanity-inducing weather purgatory.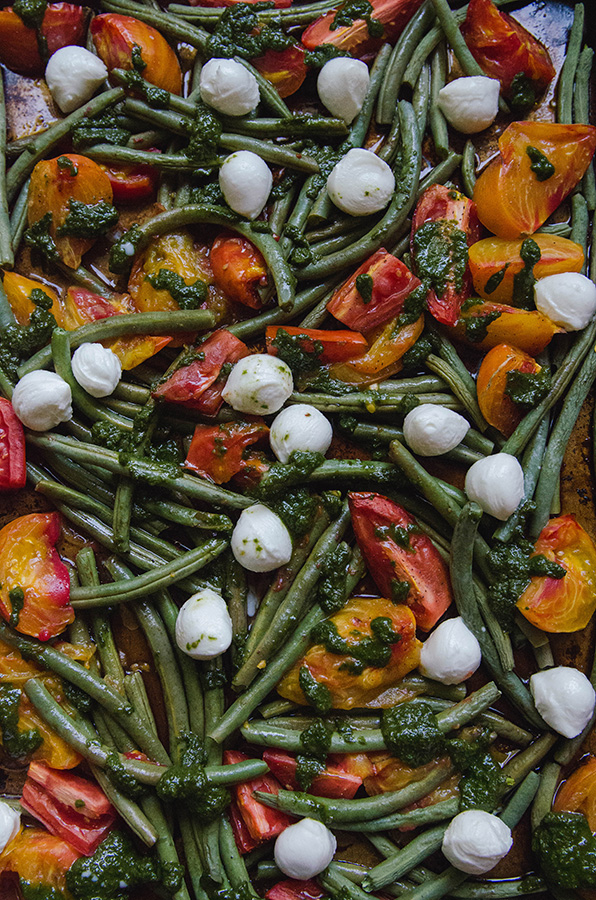 So until this madness is over, and the floods come and I'm blogging from some sort of Arc and trying to gather up Golden Retrievers two by two… let's just chill and make this new take on a caprese. We can drown our Mercury-induced tears in copious amounts of roasted tomatoes. OK, I'm going to go sit outside now 'cuz it's actually kind of nice.
Yours Truly,
President of the California B-hole Club
Northern California Chapter
Roasted Tomato & Green Bean Caprese Salad
Ingredients
1 1/2

- 2 lbs trimmed green beans

5

medium sized tomatoes, chopped into large chunks (I used heirlooms and san marzano tomatoes, but you can combine any of your favorites and it will turn out great)

2

tbs.olive oil

2

tbs. balsamic vinegar

salt, pepper (to taste)

1

bunch of basil

1/2

cup garlic infused olive oil

1 8oz

tub of fresh mozzarella balls (these will be packed in water)
Instructions
Preheat your oven to 350 degrees. Line a baking sheet with parchment paper or aluminum foil and set aside.
Toss the green beans with the olive oil and the balsamic vinegar, allowing it to coat all the beans. Dump the beans onto the lined baking sheet and arrange them evenly. Add the tomatoes and season with a bit of salt and pepper.
Roast the veggies for about 25 minutes. The tomatoes should soften and the green beans should be cooked, but still crunchy. Remove from oven and set aside to cool slightly.
Make your basil oil by adding your bunch of basil and the garlic infused olive oil to a blender. Blend on high, until the two come together to make a herb infused oil.
Once the veggies have cooled a bit, drizzle them with the fresh basil oil, and add in the mozzarella balls. Serve and enjoy!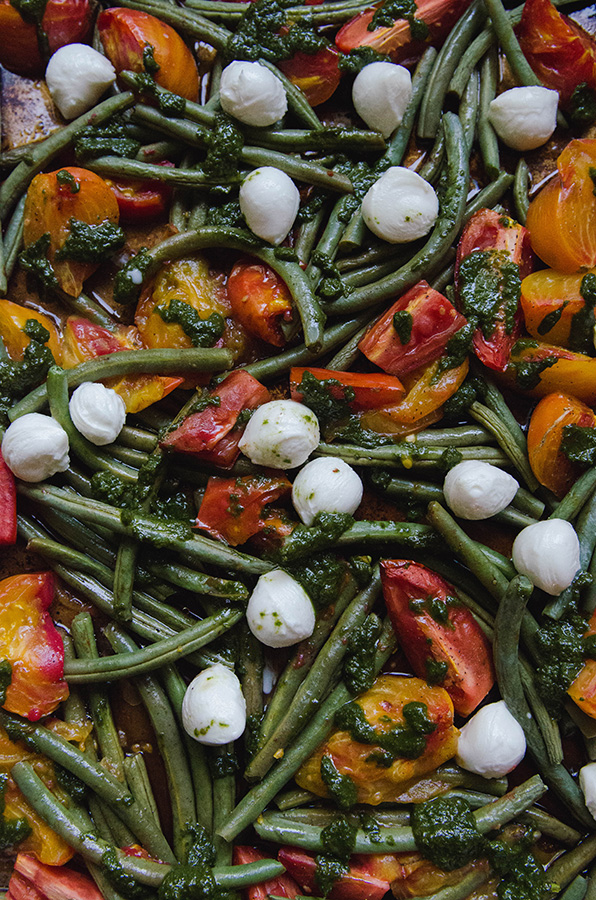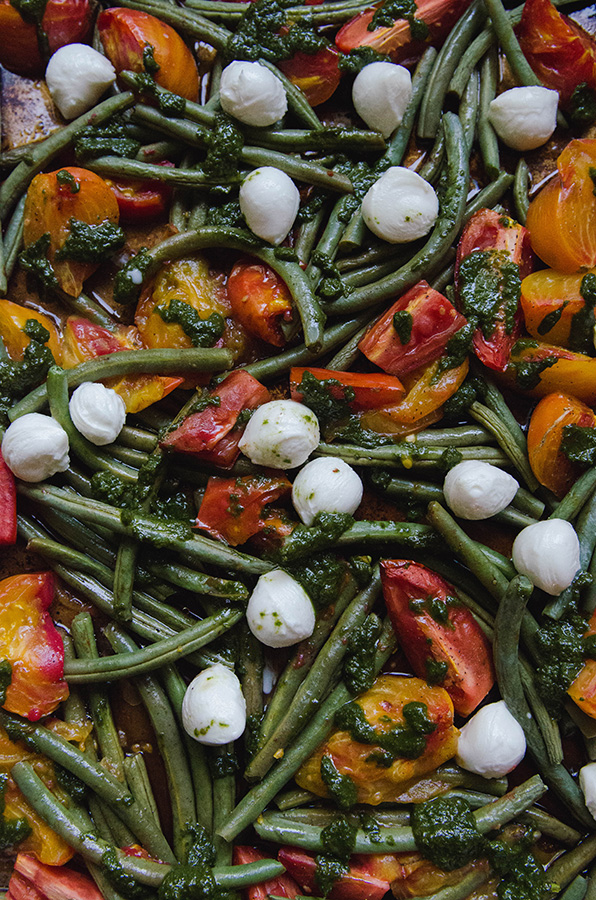 PAID ENDORSEMENT DISCLOSURE: In order for me to support my blogging activities, I may receive monetary compensation or other types of remuneration for my endorsement, recommendation, testimonial and/or link to any products or services from this blog.