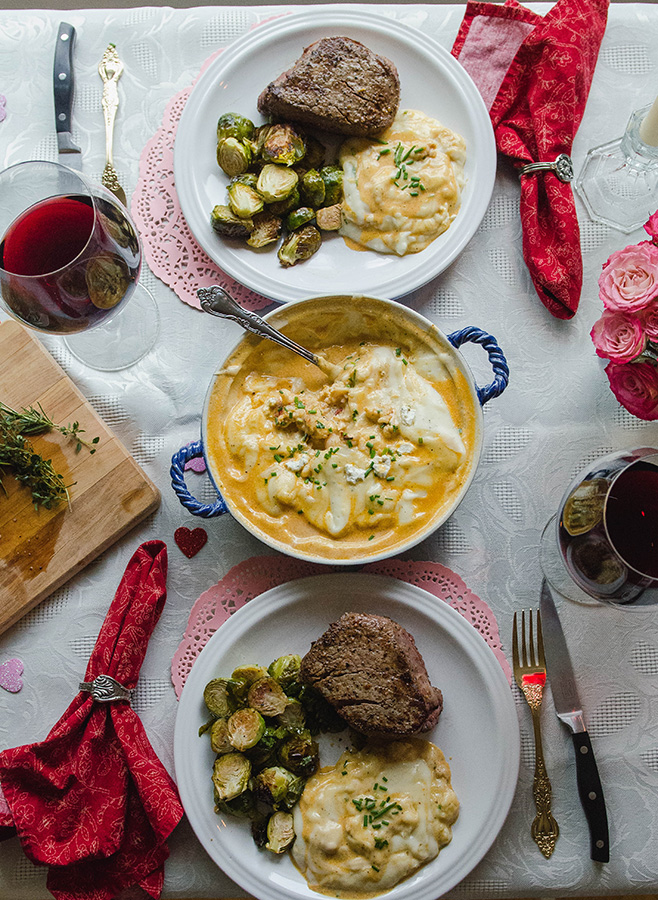 I've been dishing up recipes like crazy in order to help you build the most perfectly decadent Valentines Day dinner at home! I wanted to put this post together so you'd  have the whole menu in one place. Oh, and it's a good one. If I could live somewhere inside those Creamy Goat Cheese + Lobster Mashed Potatoes, I would. Or, maybe I'd build a home out of that filet mignon? Um, don't make me choose. Let's just eat it all. Okay, good.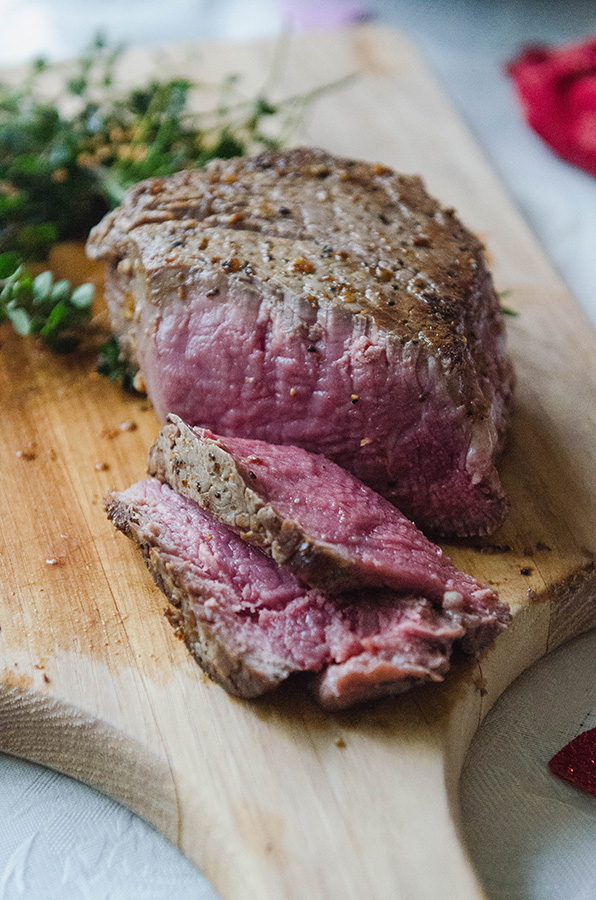 The Perfect Pan Seared Filet Mignon
This steak was one of the best things I've ever eaten, and it was SO easy to make! I know cooking high priced cuts of meat can feel risky, but I assure you our method is pretty much foolproof. If you're not into a medium rare situation (but, WHY?!) you can totally cook it longer. Don't be put off by the fact that I like my cow a lil' moo-ey.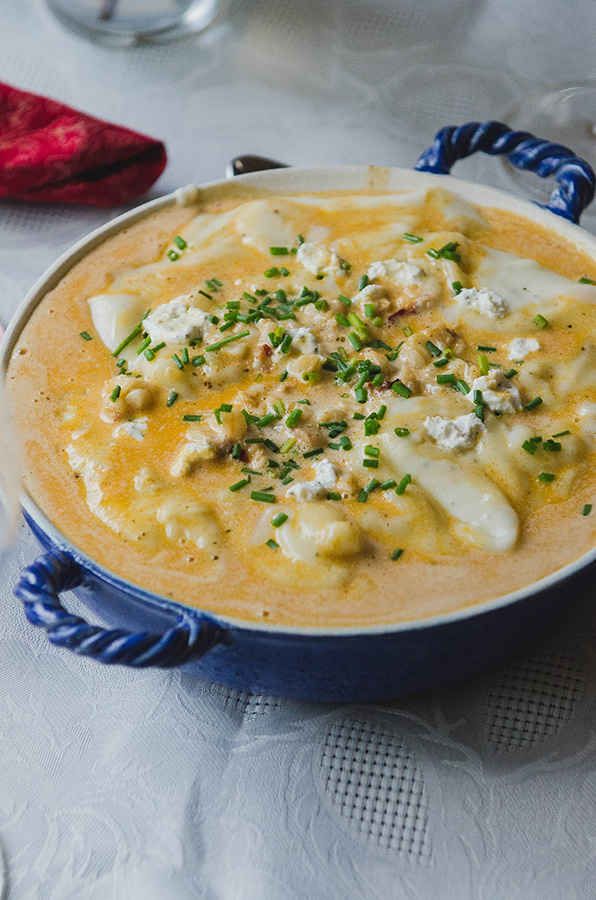 Creamy Goat Cheese & Lobster Mashed Potatoes
Honestly, I don't even know what to say about these. I had a dream, and it came true and it was better than I could have ever imagined. This side dish is ultimate decadence, and I don't feel bad about it…not even for a second. Pair this with the filet, and magic happens.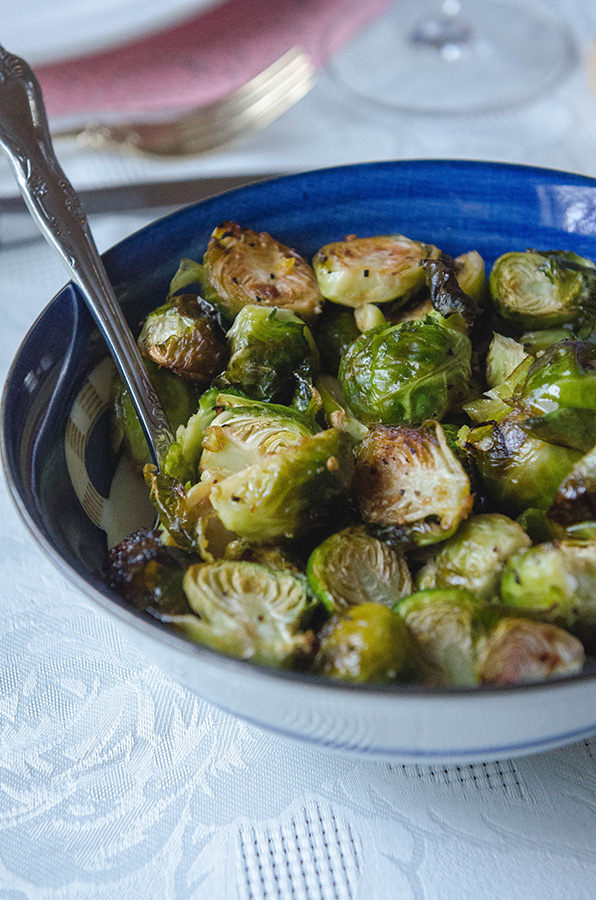 Lemon Roasted Brussels Sprouts

I'm not a total monster. I made you vegetables. These are so easy to make, and the tart lemon flavor plays really well with the lobster in those mashed taters. Look at us being adults. Two scoops of veggies, and then more mashed potatoes. Let's do it.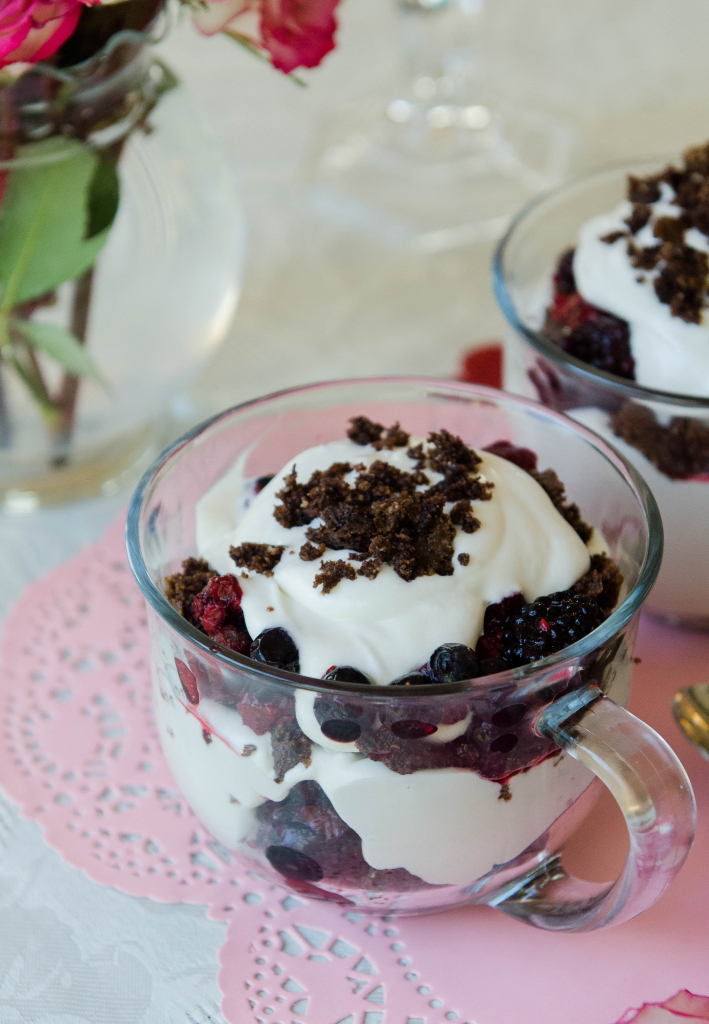 Grain-Free Cookies & Cream Trifle With Berries 
What would a decadent Valentines Day meal be without dessert? Luckily, you don't have to ask that question, since I have you covered. These trifles are simple to make and provide the perfect sweet treat for the end of the meal. Plus, who doesn't like cookies and cream? It's a classic.
PAID ENDORSEMENT DISCLOSURE: In order for me to support my blogging activities, I may receive monetary compensation or other types of remuneration for my endorsement, recommendation, testimonial and/or link to any products or services from this blog.