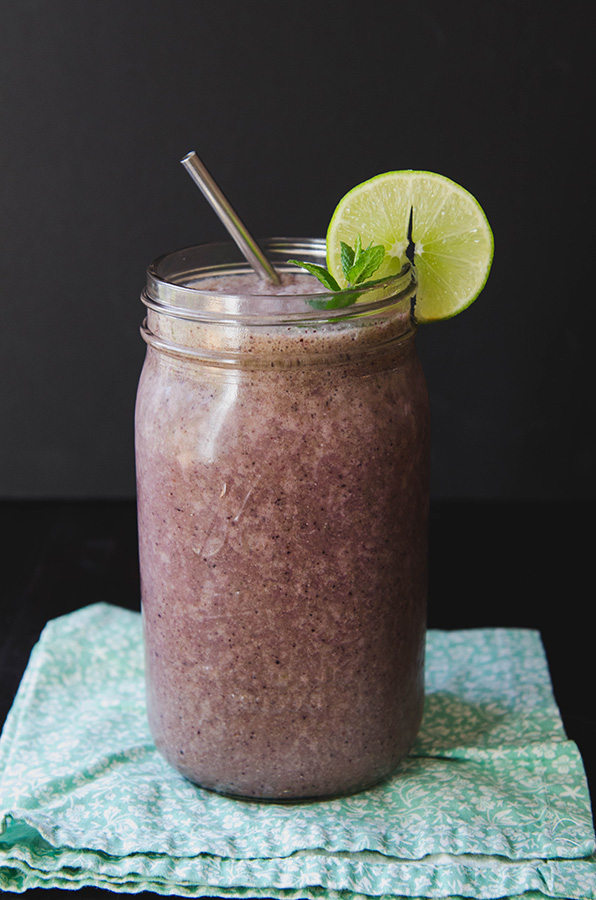 I'd love to be able to share in everyone's fall enthusiasm. Boasting pumpkin everything, with the promise of scarves and boots and 90% less pit stains on tank tops. I'm with you guys. I would like it to rain. I would like the dusty California hills to be able to settle down with a nice cool drink of water — or vodka — whichever falls out of the sky first. But, right now it kind of feels like fall will never get here. It's what I affectionately call "I'M-PROBABLY-GONNA-DIE-HOT" outside. Also, by affectionately, I mean dramatically — and most often peppered with choice swear words. So, here we are, clinging to the hope of fall, and forced into late summer survival mode. Also, our meals are going to be exclusively smoothies. K, thanks.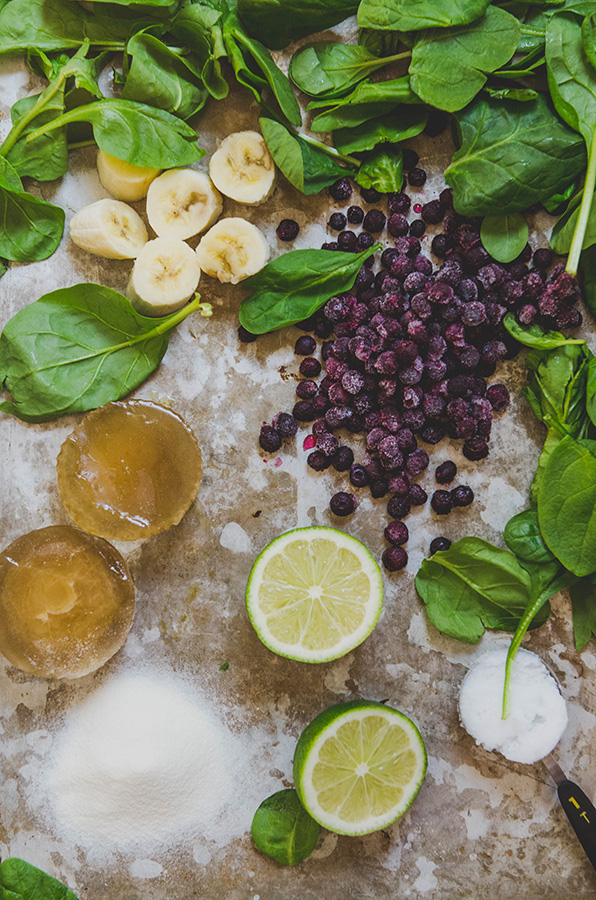 I've compiled a list of honest concerns along with survival tips for when it's hopelessly hot out. See below:
Can one sweat off their eyebrows? Not the drawn on kind, but the actually growing out of your face kind? As in the hair just starts to melt and liquefy 

like a piece of plastic that meets fire, and drips slowly down your cheeks? I'm worried. 

Don't wear pants if you're not into an unsightly ring of sweat circling your butt-cheeks. It doesn't feel good to have to exchange a knowing glance out in public with the other chump who decided that grey yoga pants were a good choice that day.
Air conditioning is survival. Don't take it for granted. Respect it. Lay on the vent after you get out of the shower. It will do a horrible, yet effective job at blow drying your hair.
Don't have air conditioning? Move into a Starbucks. Like, just take your mattress and put it behind the bar. There's free wifi. No one will care if you order enough iced coffee.
Put your bra in the freezer. No, this isn't a practical joke on yourself. This is also refreshing with underwear, pillowcases, or anything. Just throw it all in there.
You're not the only person with a sweatstache. You're also not the only person who has considered putting deodorant on their upper-lip to quell the gushing. The struggle is real. You're not alone.
If you feel a spider running down your back, it's most likely just a rogue bead of sweat. Don't panic. But, then maybe you should panic just a little and still check for spiders. Just in case.
Will it ever rain? Is California going to actually just break off into the ocean and then dissolve like a stale wafer in a sea of milk? Fingers crossed for NO.
DON'T TURN ON THE OVEN. You can either just cook stuff on the sidewalk like a hibachi grill, or decide that you're swearing off warm food until the backs of your knees decide to stop expelling sweat. Maybe just crock pot everything. Or, popsicles.
To the man who I saw furiously exercising in 100 degree heat—WHAT? Please stop. I almost followed you in my car so that someone was there when you inevitably passed out from heatstroke. Just a message from a concerned citizen.
MAKE THIS SMOOTHIE. Because, for the few minutes that you're sipping on this, you won't want to die. Dramatic? Yes, True? Double yes.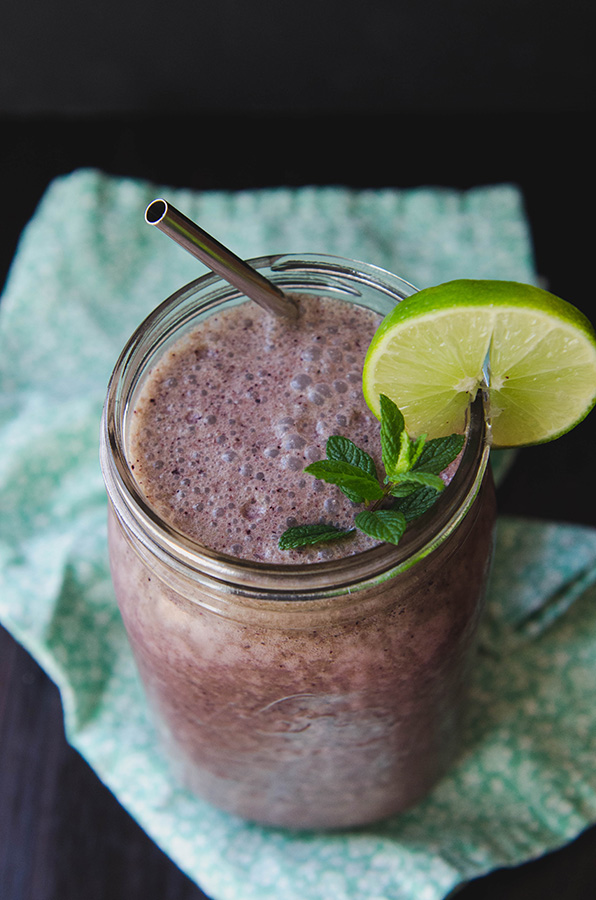 The mix of berries, lime and mint are everything. I'll be honest, I don't usually follow the same smoothie recipe twice. I have a frenetic relationship with my blender. We meet in the morning, frazzled and hungry. I shove the contents of my fridge, freezer and cabinets into its ready vessel, and then we blend. I guzzle. I don't think too much about it. But, when I made this smoothie for the first time, I had it playing on repeat like an Adele song circa 2011. The secret is all in the tea. Brewing tea and then making it into ice cubes has been a smoothie game changer for me! It packs tons of flavor without much work.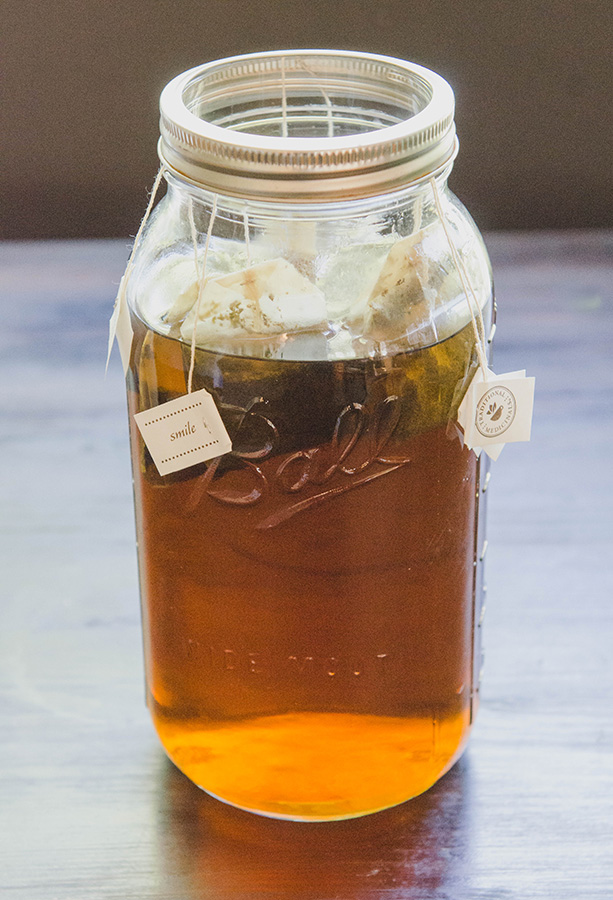 Simply brew your tea and allow it to cool on your counter-top. In this smoothie I use spearmint tea, which is very refreshing. Peppermint will work just as well if you don't have spearmint on hand.  When the tea is cool enough, pour it into silicone cupcake liners and freeze in order to make large tea ice cubes. When it's time to make the smoothie, simply throw in a few cubes to add that minty flavor!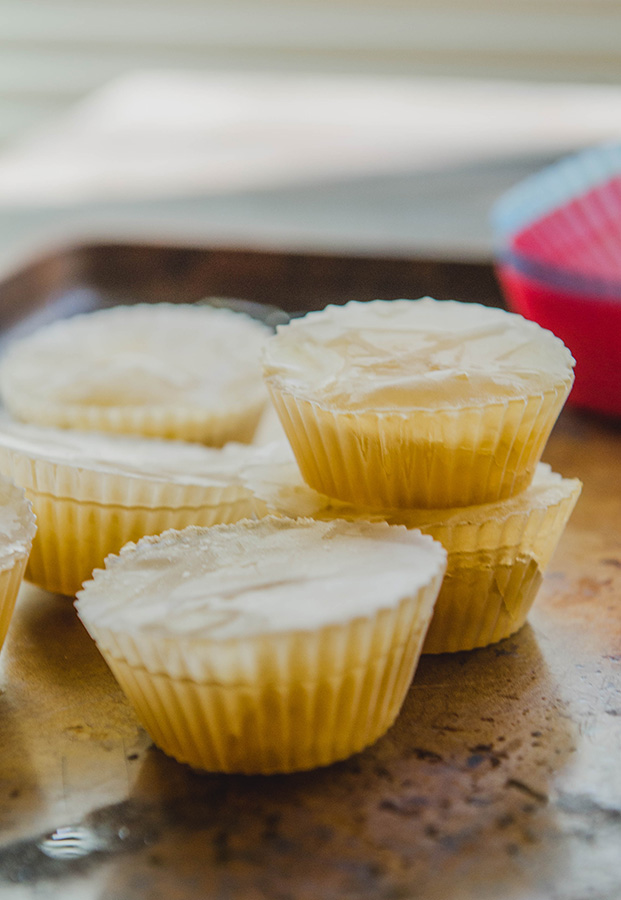 Real talk: sometimes I use these minty ice cubes to liven up a glass of water. They're not just exclusively for smoothies. One time I might have put one in my bra to see if the mint had any extra cooling effects. The jury is still out. But, as far as this smoothie goes, the verdict is NOT GUILTY. Not that it was ever on trial. Or was it? This heat has taken my reasoning skills. But, my skills for making liquid-food nutritious is still surprisingly on point. The banana provides some healthy carbs and potassium. The blueberries are probably sick of us bragging about how "superfood-y" they are, but it's true. Spinach sneaks in there because we're grown ups. Coconut oil gives it a boost in healthy fats, antimicrobial properties and helps us digest those greens. Collagen dissolves cleanly and without any flavor, plus it helps to heal a damaged gut, and promotes joint, hair and nail health. Spearmint tea has been shown to help with hormonal balance as well. See? We're totally winning.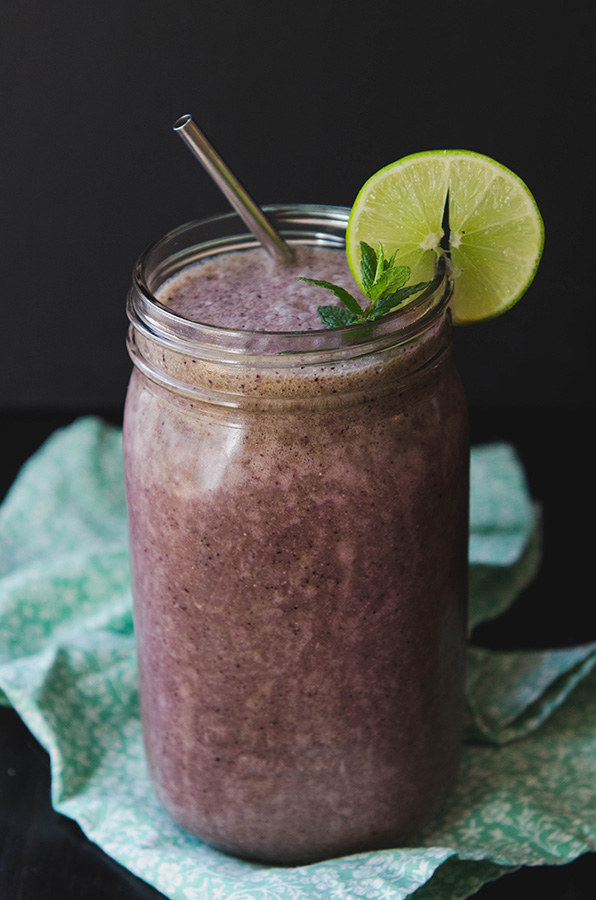 I don't want to cut this whole thing short, but I'm pretty sure my eyebrows have effectively started to stream down my face as an act of defiance. Also, I should probably go and get my bra out of the freezer. I sincerely wish you cool vibes, and dry underarms. But, until then… SMOOTHIE UP!
Berry, Lime & Spearmint Tea Smoothie
Ingredients
Spearmint Tea Ice Cubes
Smoothie
Instructions
Boil six cups of hot water and add it to a half gallon sized mason jar, or other large glass container that can withstand the heat of boiling water. Add six spearmint tea bags to the hot water, and allow the tea bags to steep until the water has cooled off.
Once the tea has cooled, line a muffin tin with silicone cupcake liners. Put the lined muffin tins onto a baking sheet that will fit inside of your freezer. Pour the tea into the cupcake liners and put the baking sheet into the freezer. Allow the tea to freeze into ice cubes. This will take several hours.
Once the tea has frozen, peel the cubes from the cupcake liners and put them into a freezer bag for later use.
To make this smoothie, add all of the ingredients listed above into a high powered blender. Blend together until it is completely smooth. Drink and enjoy!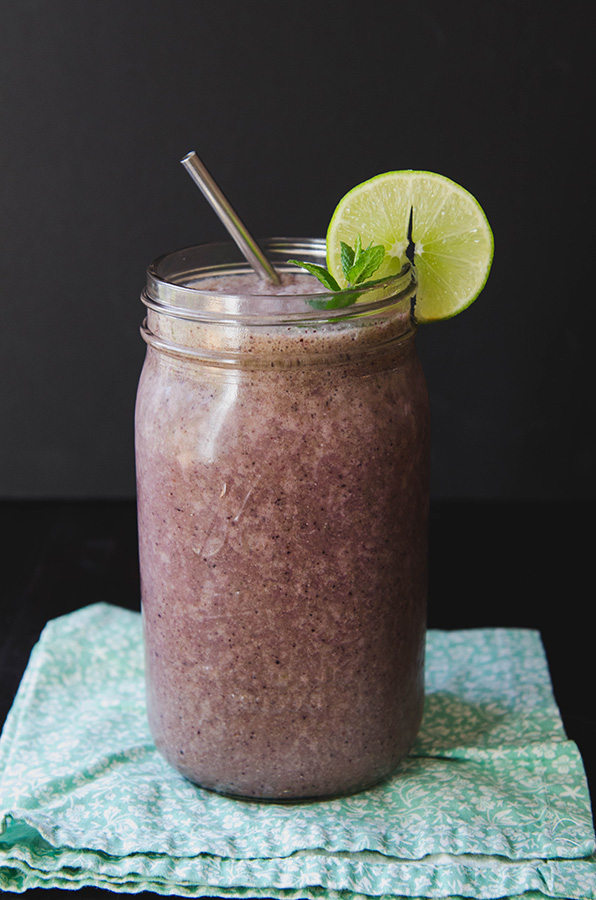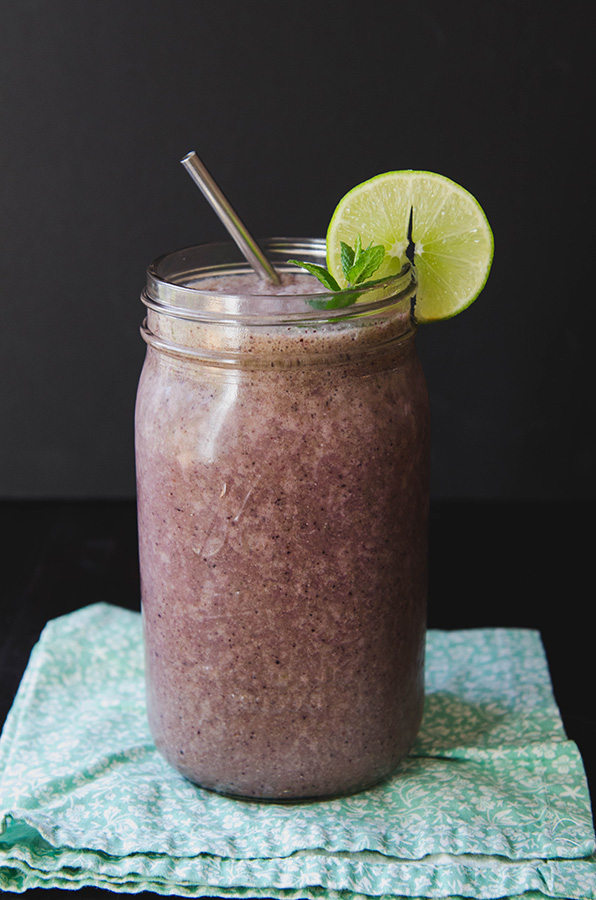 PAID ENDORSEMENT DISCLOSURE: In order for me to support my blogging activities, I may receive monetary compensation or other types of remuneration for my endorsement, recommendation, testimonial and/or link to any products or services from this blog.