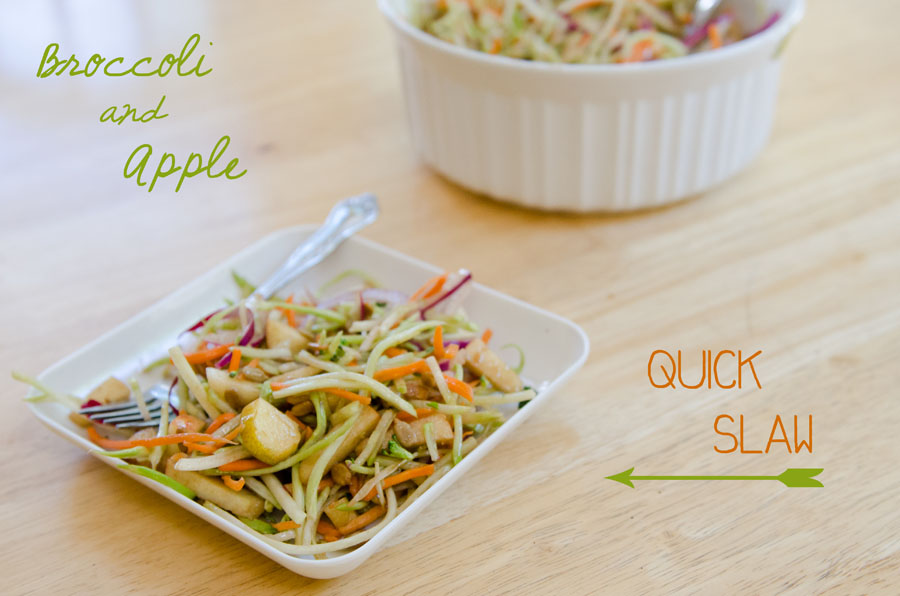 My life has felt pretty full lately.
On one hand, it is wonderful. I've been working hard doing the things I love to do. I pretty much get to take pictures for a living. I get to put words to paper. I get to meet lots of new people and forge new connections. I get to use my hands to create things. I also get the chance to come here and chat with you and share my unbridled enthusiasm about smoothies and shoving things in a crock pot. Chatting with you is one of my favorite things. I feel pretty darn lucky.
On the other hand…
The dishes occasionally get piled a little higher than I would like. The number of emails in my inbox seem to be staring at me funny. The mountain of laundry is intimidating and something I would rather nap in than fully tackle. I have a brand new David Sedaris book that seems to be stuck in rabbit ears around page 12. The amount of scrap paper and weird Amazon packaging that seems to have accumulated in my office could be considered light hoarding. Seriously, as I type this, I am sitting in close proximity to: Magazines, duct tape, three cardboard boxes, poster board, a water color painting of  Justin Bieber as a polar bear, scotch tape, unsorted mail, and about three different camera bags that look like they have all exploded. This is real life.
I am sure you get this. Maybe you're sitting around less debris. I should really get rid of these boxes. It's another level.
So, here we are on Monday. I am going to try to tackle my email inbox and attempt to clear out the messiness that is my work space. I already downed a large green juice. Can we put on some hype music and maybe bust a few moves? Get the blood pumping!!!  Whoooo! Sometimes a mess of this magnitude needs a motivational soundtrack.
As far as meals go, I need something simple. I literally threw this together in five minutes. It's going to be lunch. Look at all of that glorious nutrition! Insert more hype music, followed by more dance moves. Let's make this Monday better with this Broccoli and Apple Quick Slaw! I'm in if you are. Go team!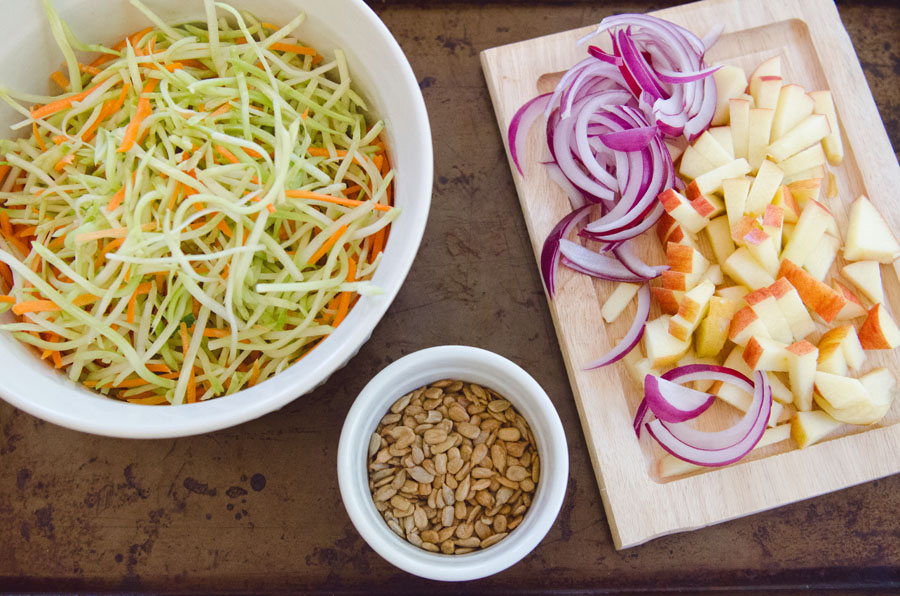 I purchased a bag of pre-shredded broccoli slaw from Trader Joes. That stuff is incredible! I am pretty sure it is just shredded broccoli stems, and you could make it very easily in your food processor, however, I totally bought mine pre-shredded. I am in no mood to turn down a short cut. The other ingredients are chopped apples, shredded carrots, toasted sunflower seeds and some sliced red onion. Easy.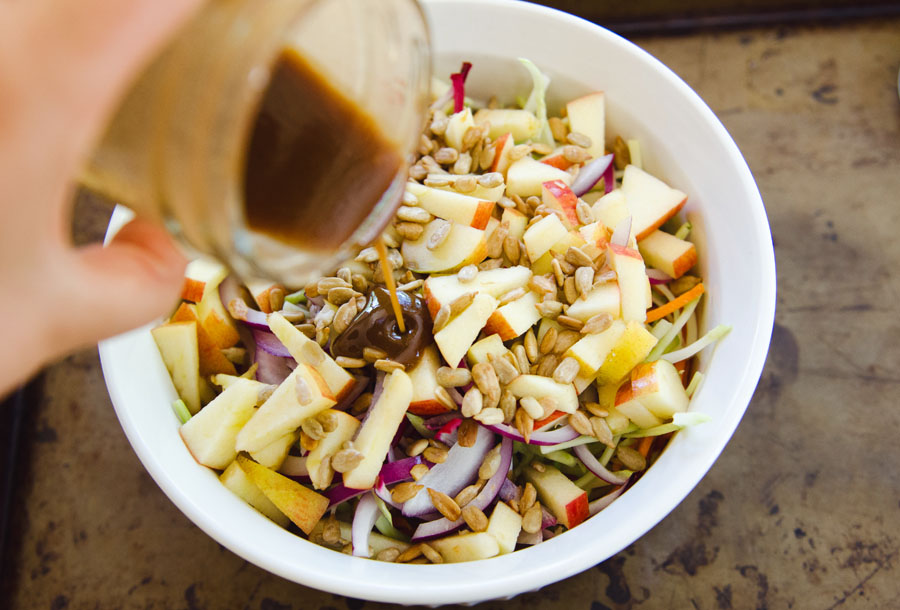 To dress our slaw, I threw together a quick honey mustard vinaigrette. All of the ingredients go into a mason jar and is shaken vigorously until everything comes together. BAM! You've got dressing.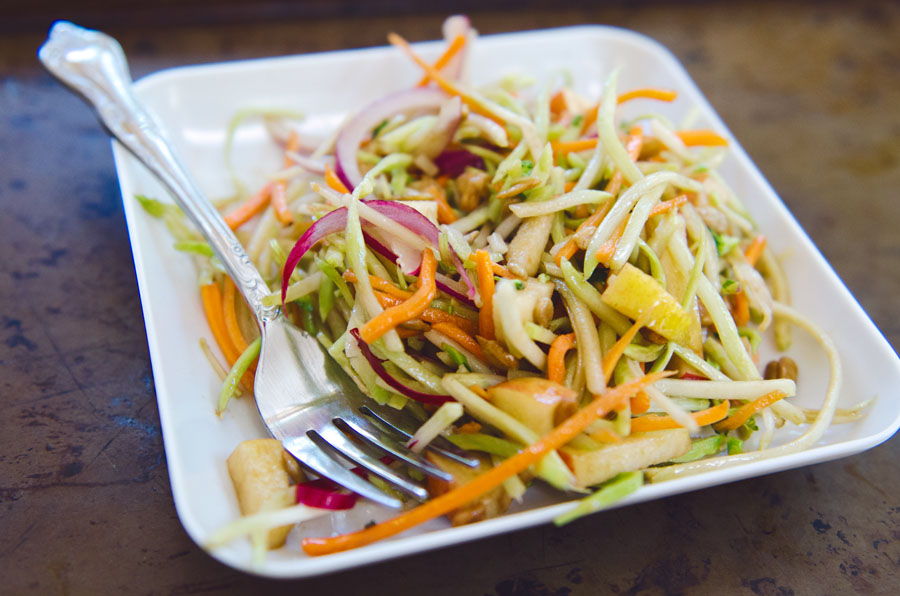 See how easy that was? If you throw a chicken breast on here, this could totally be dinner. Or, you can do what I plan to do and literally eat this entire thing straight from the bowl. No shame. If you are looking for something to pack up and take to work for lunch, this slaw is a great move. The leftovers, even though they are dressed, will not get immediately soggy like a lettuce-based salad! 🙂
Wishing you a productive week with the appropriate motivational soundtrack! We've got this! xo
Broccoli & Apple Quick Slaw
Ingredients
Slaw
3

cups shredded broccoli slaw (I got mine from Trader Joes. If you can't find it, simply process broccoli stems in your food processor.)

1-2

cups shredded carrots

1/2

red onion, thinly sliced

1

apple, chopped

1/3

cup toasted sunflower seeds
Dressing
3

tsp dijon mustard

1

tbs raw honey

1/3

cup olive oil

1/4

cup balsamic vinegar
Instructions
Combine all of your salad ingredients into a large bowl and set aside.
Add all of your salad dressing ingredients into a mason jar. Put the lid on your jar and shake vigorously until all of the ingredients are combined.
Dress your salad, and toss together to distribute your dressing.
Serve and enjoy!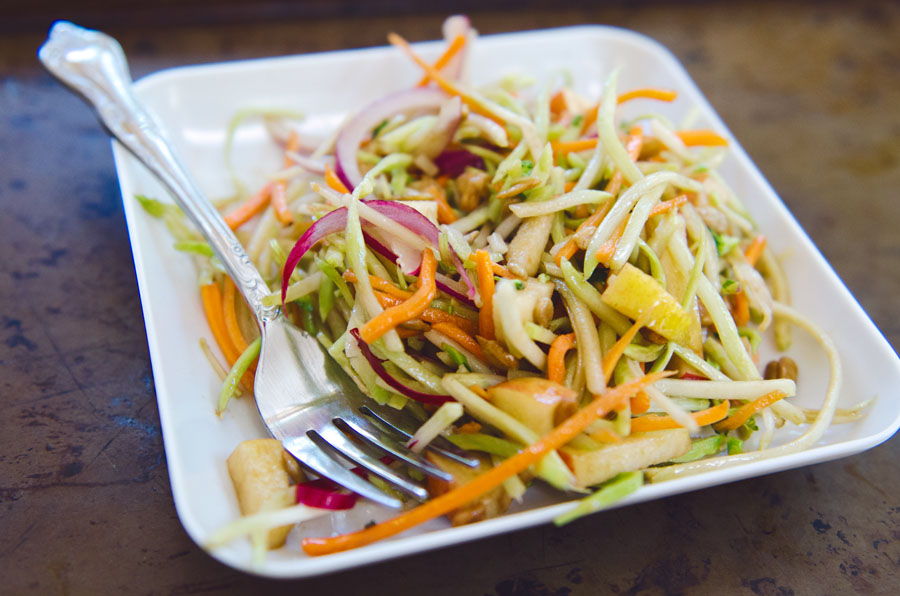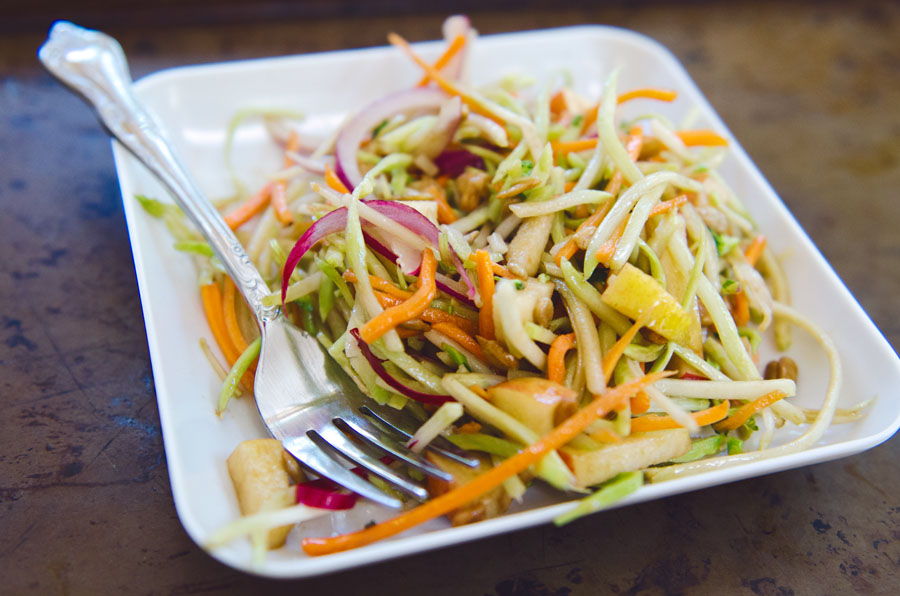 PAID ENDORSEMENT DISCLOSURE: In order for me to support my blogging activities, I may receive monetary compensation or other types of remuneration for my endorsement, recommendation, testimonial and/or link to any products or services from this blog.