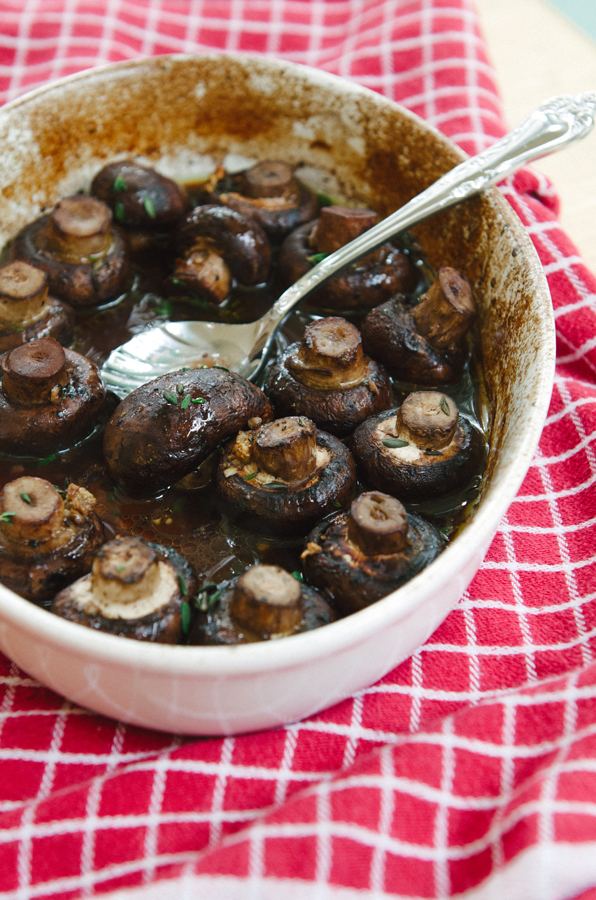 You know that old saying "opposites attract"?
That's real.
My idea of the perfect breakfast is a leftover steak I take out of the fridge and eat cold. Usually with my hands. I'm not ashamed. My father likes to get on me about it being very "National Geographic", but… you gotta do what you gotta do. Follow your bliss, right? My bliss just happens to come along with cold steak juice dripping onto my nightgown in the AM. We all have our things.
You might think, as far as friendships go, I would attract the Ron Swanson's of the world. False. Many of my close friends are of the vegetarian or vegan persuasion. Not that I have any problem with that. In fact, a great portion of my diet falls into those categories. I get it. We can forgo eating a platter of ribs together. I'll make extra kale chips. We can still drink these whiskey sours and eat this pudding. It's going to be fine. I figure we could get crazy on this giant salad together, or maybe a bowl of this sexy vegetable soup? I respect your ideals, I get that you don't want to go halfsies on a steak straight from the fridge in the morning. It's okay.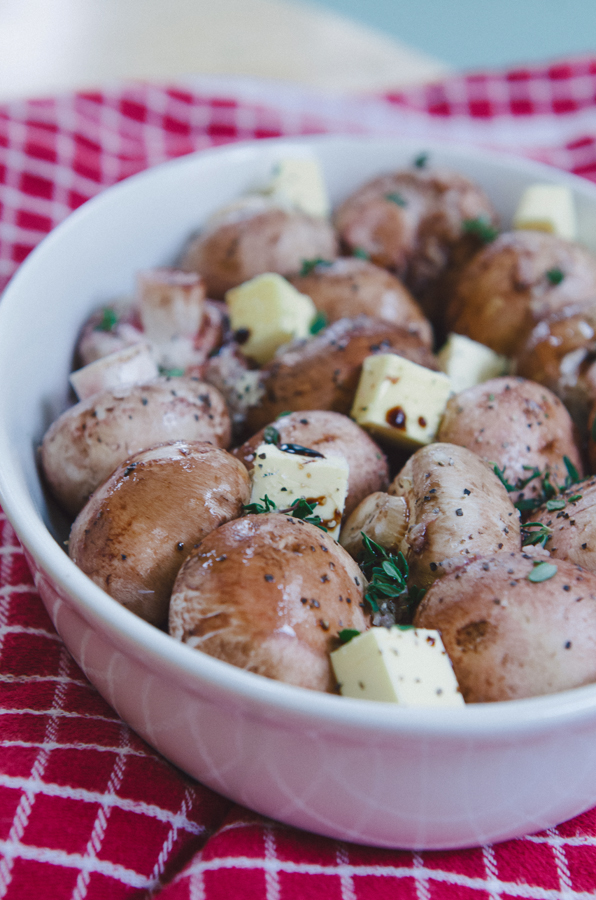 How about some mushrooms? They're referred to as "Nature's Meat", right? No? I just made that up… Oh, okay. I'm just going to pretend it's a real thing. Wait… you don't like mushrooms either? Have you been talking to my Brother in Law? My best friend?  Are they too meaty? Is it because they are Nature's Meat? Still not a thing? Okay, okay.
What if I told you I covered them garlic and bathed them in a sizzling bath of butter and wine? Oh, and there's also some balsamic and herbs. You're reconsidering aren't you… Perfect. I'll let you dip your bread into the juices straight from the pan and won't even judge you for it. Promise.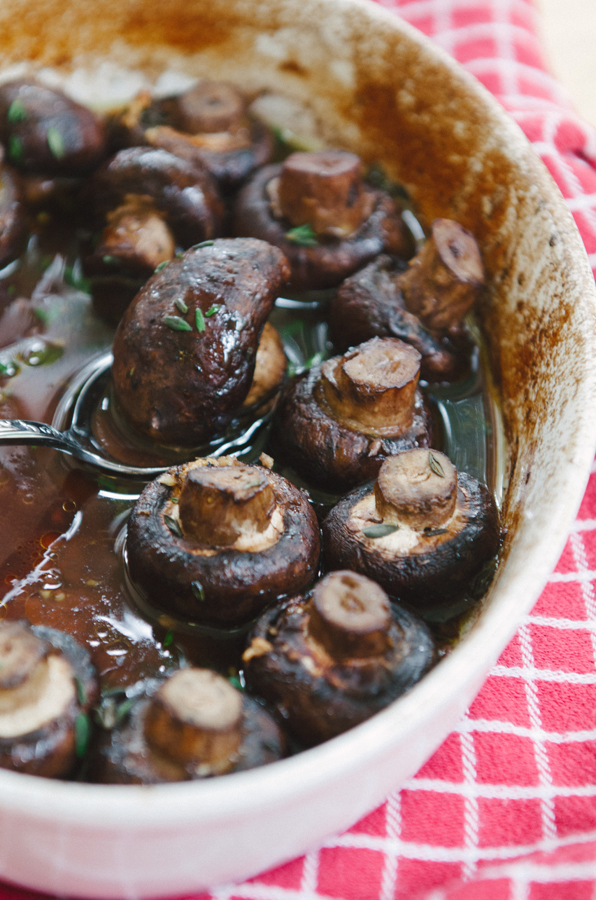 I'm going to pretend I've swayed your opinion of mushrooms. We can just all agree that they are sexy little flavor buttons. That sentence probably shouldn't exist… but, we'll let it live here with the rest of this awkward blog post. I figure all bets were off after I started typing "Nature's Meat". Oh, Monday. But really… butter + wine + herbs = YES.
I enjoyed mine over a bed of buttered zucchini noodles that I made with my fancy veggie spiraling contraption. These babies could also be served as a solo side dish with your thanksgiving dinner! Or, you could take a page out of my playbook and do as I did by eating the leftovers, cold, straight out of the fridge for breakfast. See? Nature's Meat. Full circle.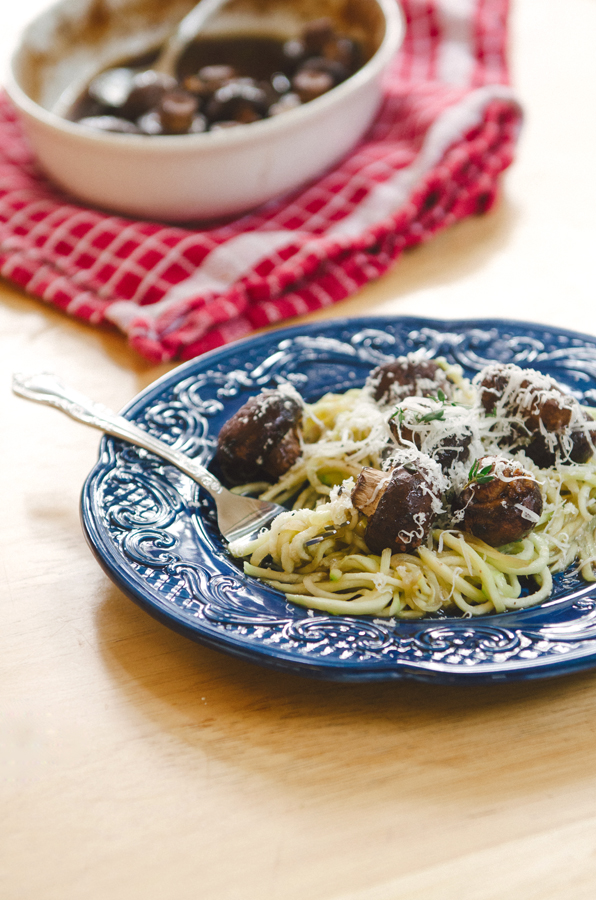 Wine & Butter Roasted Mushrooms
Ingredients
1

package of crimini mushrooms

3-4

tbs butter, cut into small cubes (I used grassfed)

2

cloves of garlic, minced

1/4

cup of red wine

2

tbs balsamic vinegar

1

tbs fresh thyme, minced

salt, pepper

Extra thyme to garnish
Instructions
Preheat your oven to 450 degrees.
Clean your mushrooms and pat them dry.
Put the mushrooms into a baking dish. Add in your wine, balsamic vinegar, garlic and thyme. Toss using a spoon so that the mushrooms are evenly coated.
Salt and pepper your mushrooms to your liking and then add in the chunks of butter. Place the chunks evenly throughout the dish.
Bake in the oven for 15-20 minutes stirring occasionally.
Mushrooms are done when they are tender and golden-brown in color. A wine and butter sauce should be bubbly and forming below.
Remove the mushrooms from the oven and sprinkle with fresh thyme. Serve over pasta, or as a side dish. These would go awesome with a steak!
Enjoy!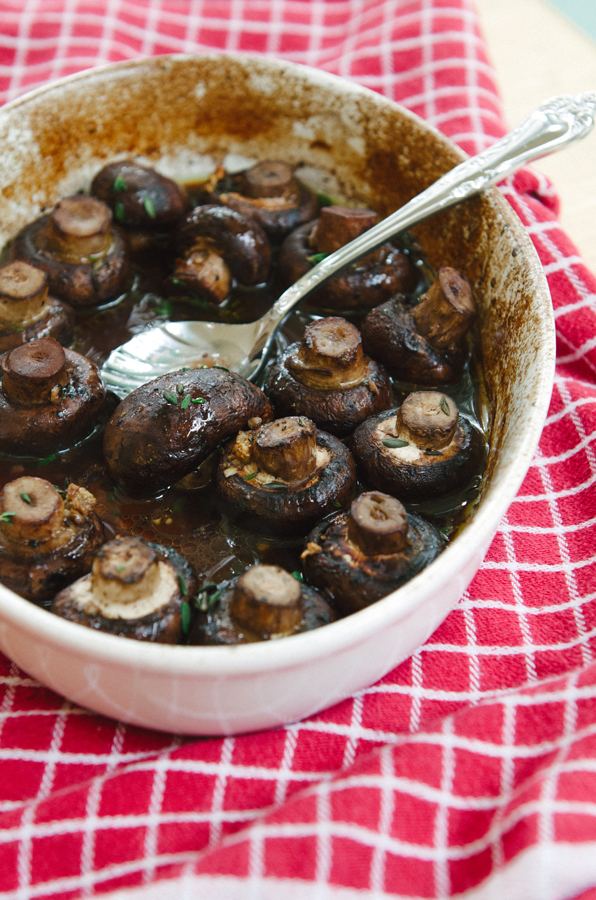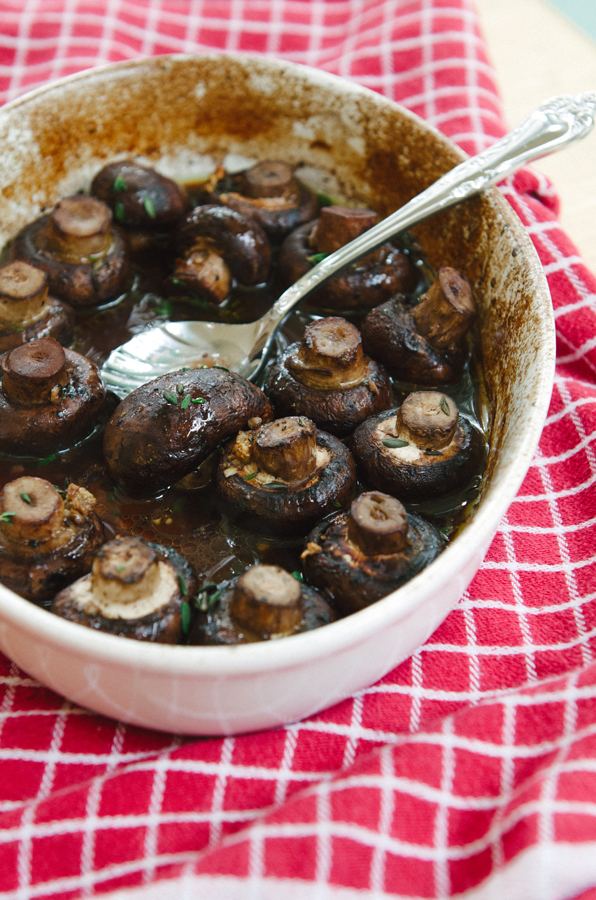 PAID ENDORSEMENT DISCLOSURE: In order for me to support my blogging activities, I may receive monetary compensation or other types of remuneration for my endorsement, recommendation, testimonial and/or link to any products or services from this blog.