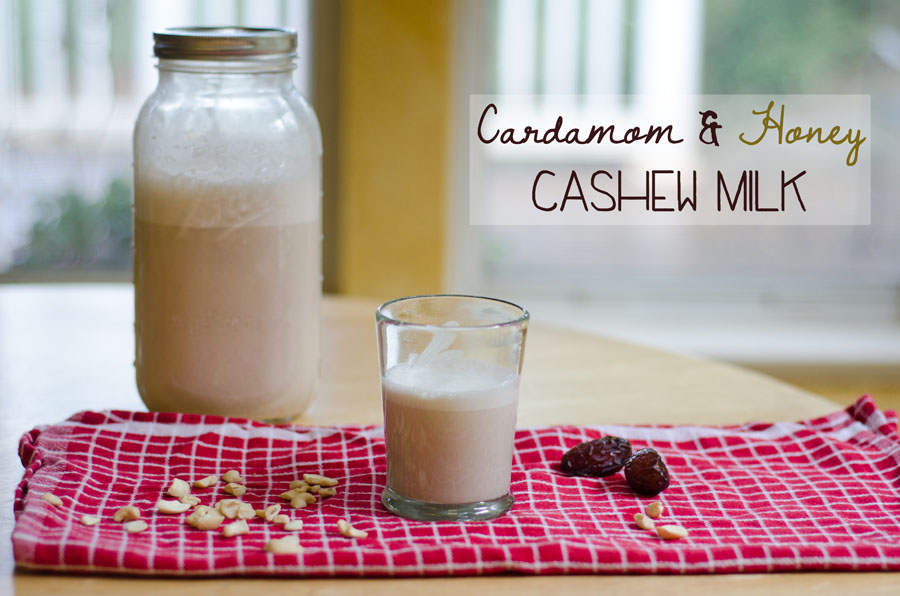 I've started and stopped writing this post more times than I would like to admit.
This is because I've written these sentences several times over and over with the utmost sincerity, and I am starting to feel like Tobias Funke:
How does one milk nuts?
I just love the taste of creamy nut milk!
It might seem time consuming to make your nut milk by hand, but the payoff is worth it.
OH LORD, HELP ME.
Maybe I should just stop using the term nut milk and we'd be in way less trouble here. Let's get more specific. Let's call it cashew milk. Ah, there we go. That is so much better already. I can just feel this post taking a turn out of the gutter and straight to Classyville. Welcome.
The truth is (If you are still reading this. I totally don't blame you if you stopped tuning in around the fourth sentence. It got weird.) this recipe is a certain kind of mind-baffling delicious that makes you want to dance with your arms up in the air! I got the idea from my friend Becca's blog. We've totally talked cashews before. Check it out. However, she inspired me to take cashew magic to a whole new place. I used the bones of her recipe and took it from there.  First things first, you've gotta soak your cashews so that they soften.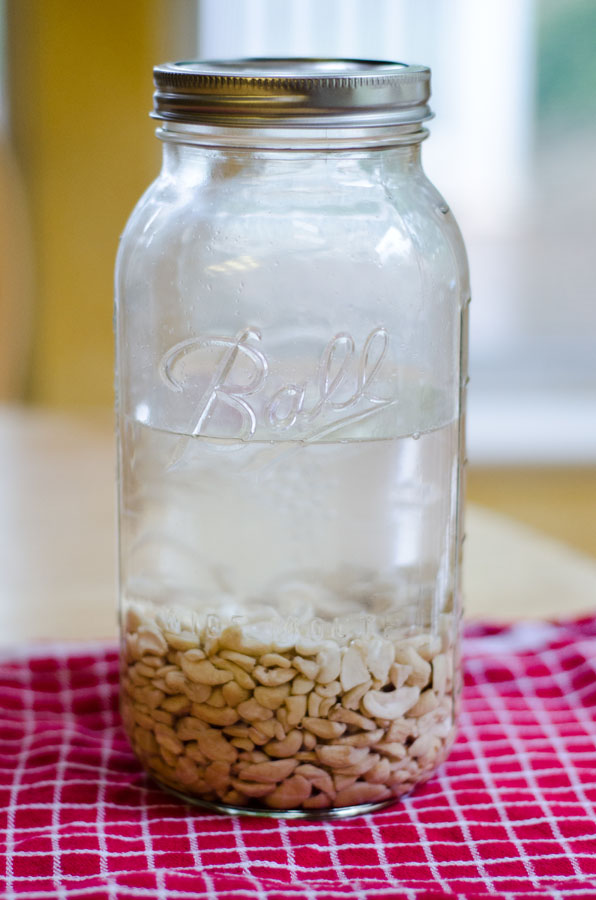 Let them soak for at least two hours before straining them. The two hours of anticipation will be the hardest part of this recipe, I promise. You know how to make that time pass by quickly though. You are resourceful. You have books to read, laundry to do, and maybe a Real Housewives Of  Beverly Hills Reunion to catch up on. Wait, you don't watch that trash? Oh. Okay. Me either. Heh. What is that? Oh you also don't DVR episodes of Laguna Beach re-runs? I got the message loud and clear. You are better than me. Moving on…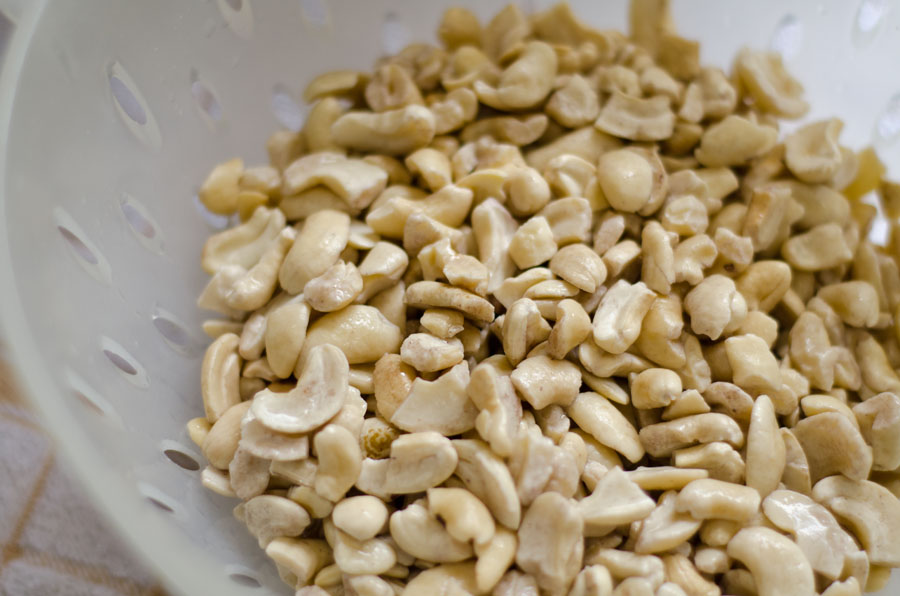 Once they are done, drain off the water and transfer them to your blender. You are going to add in five cups of fresh water and blend, Baby, blend!!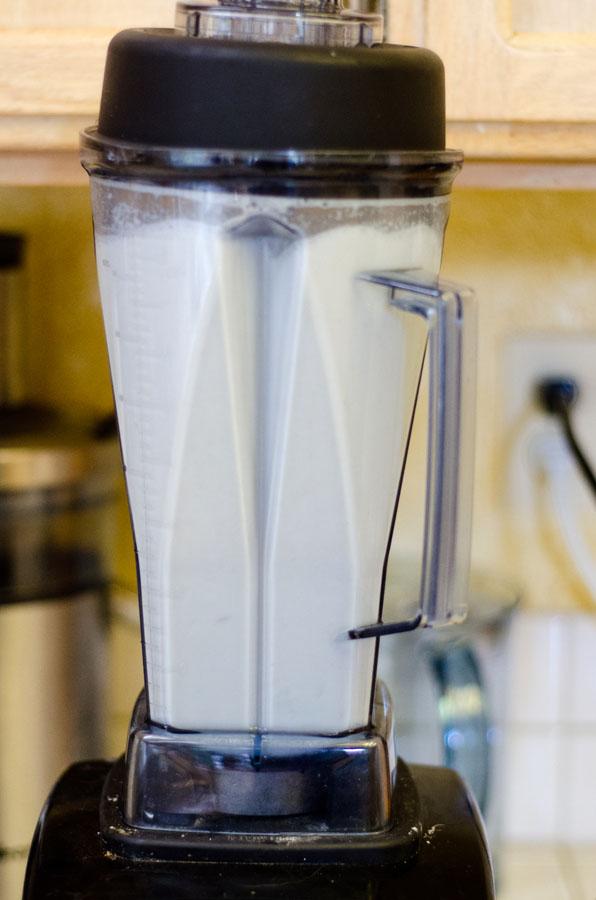 After your mixture is completely blender-fied, you are going to run it all through a fine mesh strainer to seperate the pulp from the milk.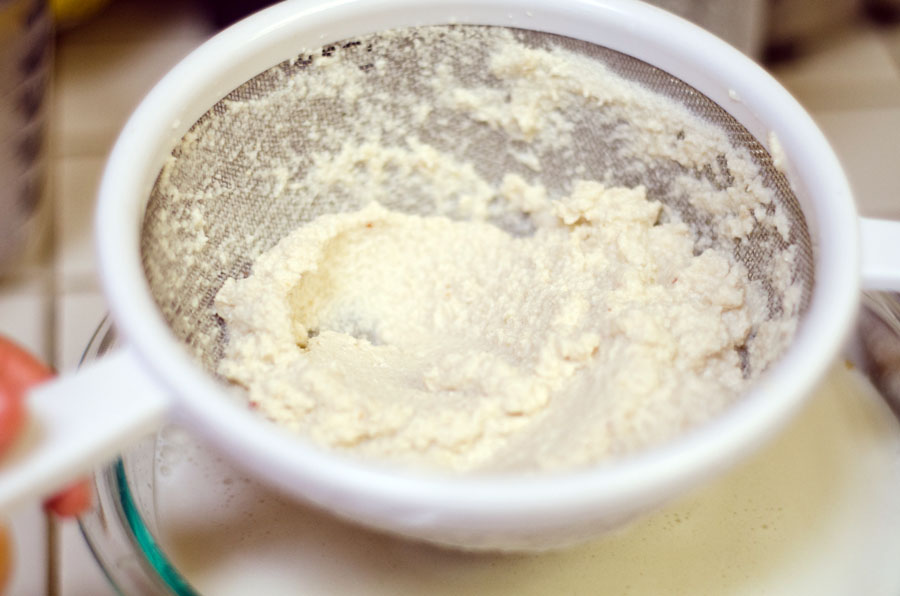 It may look crazy, but set it aside in a separate bowl. You are going to want to make THIS recipe later!
Once you have seperated out all of the pulp, you are going to transfer the milk back into your blender along with all of these flavor-enhancing ingredients!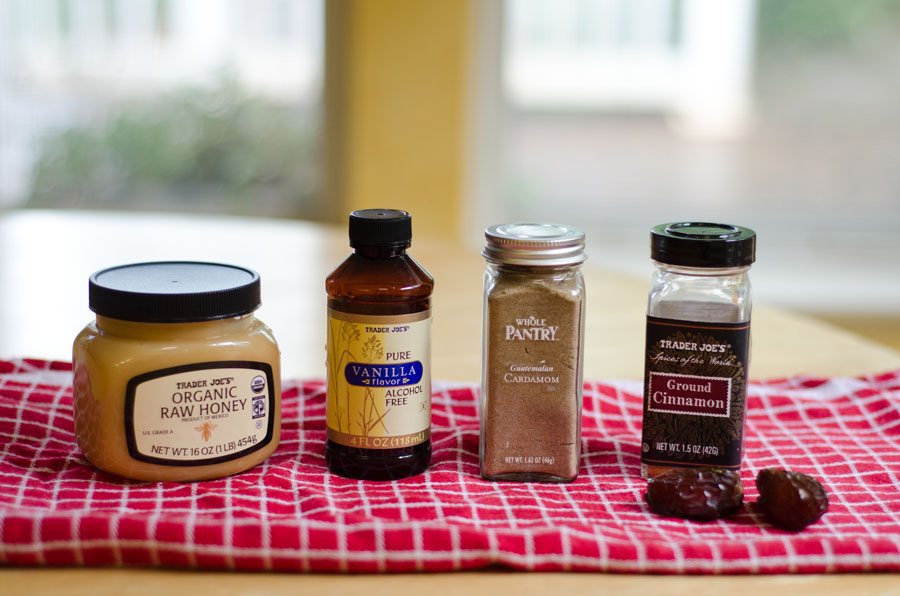 The combination of it all together is wonderfully aromatic  sweet and creamy! I could literally drink this entire jug myself in a day. It's rich in protein and satisfies a sweet tooth without having to go crazy on a pan of cookies. Although, some days need cookies. I get it. Cookie up. OR, better yet, DIP THE COOKIES IN THIS CASHEW MILK!!! OMG, I just died a little inside at the thought. I literally blew my own mind.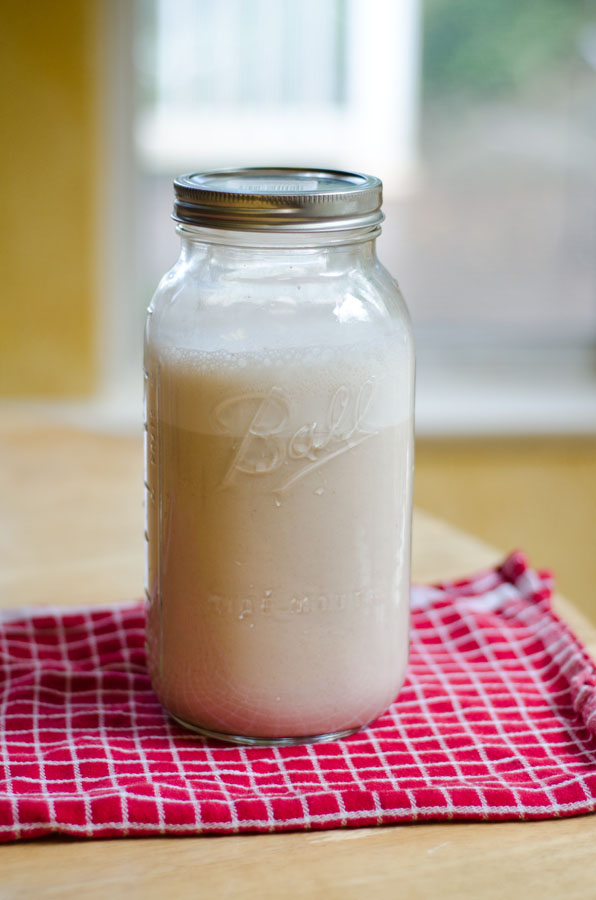 Once it's all blended together, you can bottle it up and keep it in your fridge for up to a week. I dare you to make it last that long. I have plans for this milk. It is going in a smoothie that I'm bringing to you later this week. It will blow your socks off. Is that an actual saying? Did I just mix two things together? Oh well. Socks will be blown off. Mark my words.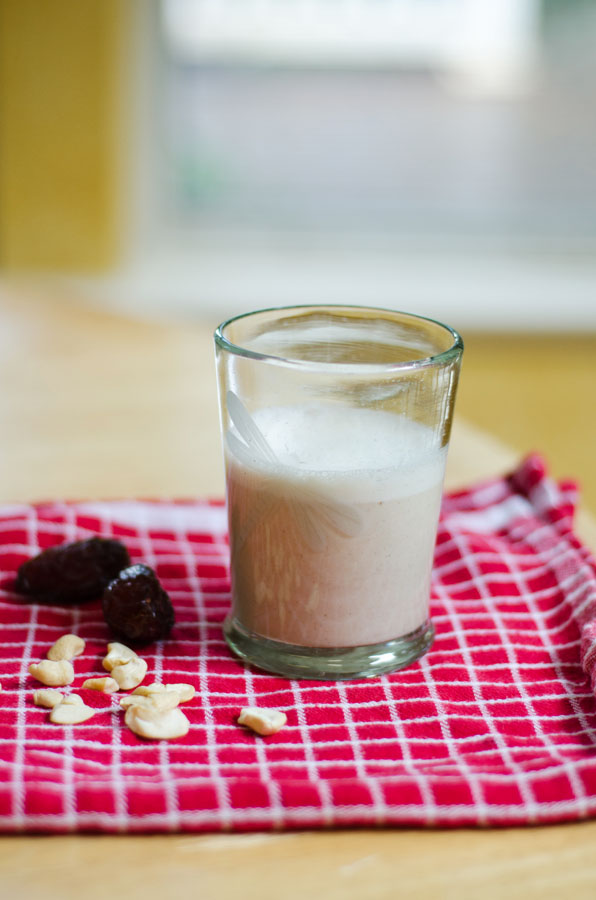 Bottoms up!!
Cardamom & Honey Cashew Milk
Ingredients
2

cups of raw cashews

5

cups of water

2

pitted medjool dates

1

tbs raw honey (If you are vegan and do not eat honey, you can sub maple syryp)

1/2

tsp cardamom

1

tsp cinnamon

1

tbs vanilla extract
Instructions
Soak your cashews in water for at least two hours. This will help to soften your cashews and make them easier to blend.
Once two hours have passed, strain your cashews so that there is no water left.
Add your soaked cashews to a blender. A high powered blender such as a Vitamix will work best. Add your five cups of water on top of your cashews and blend until smooth. The timing will vary depending on the blender you are using. In the Vitamix it comes together relatively quickly. I blended it for about two minutes total to really make sure everything had blended together nicely.
Once your mixture is completely smooth and creamy, you are going to want to strain out the cashew pulp. I did this with a fine mesh sieve and a mixing bowl underneath to gather the strained milk. You could also use a double layer of cheesecloth. Whichever method you prefer will work fine. Set aside all of your nut pulp.
Once your milk mixture has been strained and is free of nut pulp, add it back into the blender with your dates, honey, cinnamon, cardamom, and vanilla extract. Process your mixture until all of the ingredients have mixed in completely and broken down to create a smooth and creamy milk.
After everything is blended together, add it into an airtight container. It is ready to drink! You can store it in your fridge for up to a week.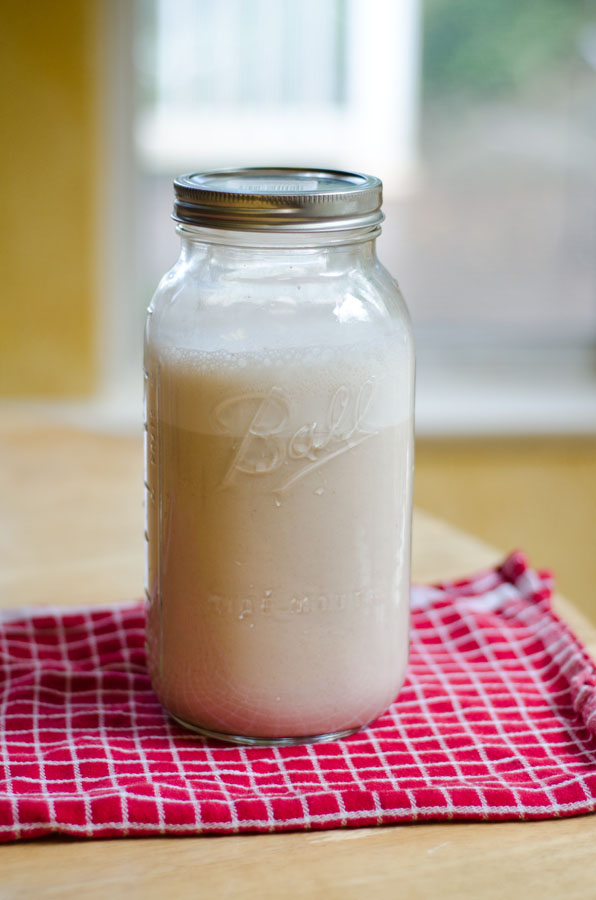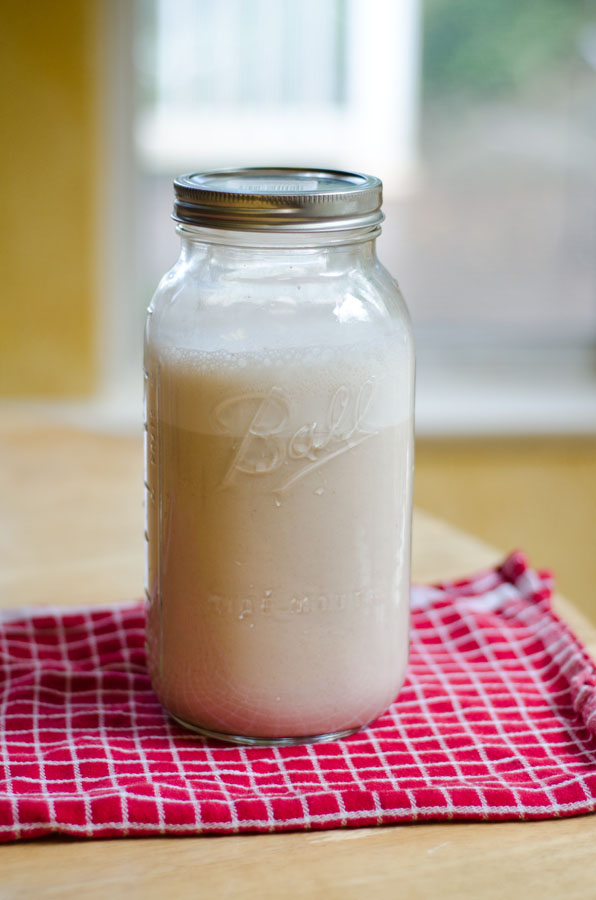 (Recipe adapted from The Dabblist)
PAID ENDORSEMENT DISCLOSURE: In order for me to support my blogging activities, I may receive monetary compensation or other types of remuneration for my endorsement, recommendation, testimonial and/or link to any products or services from this blog.