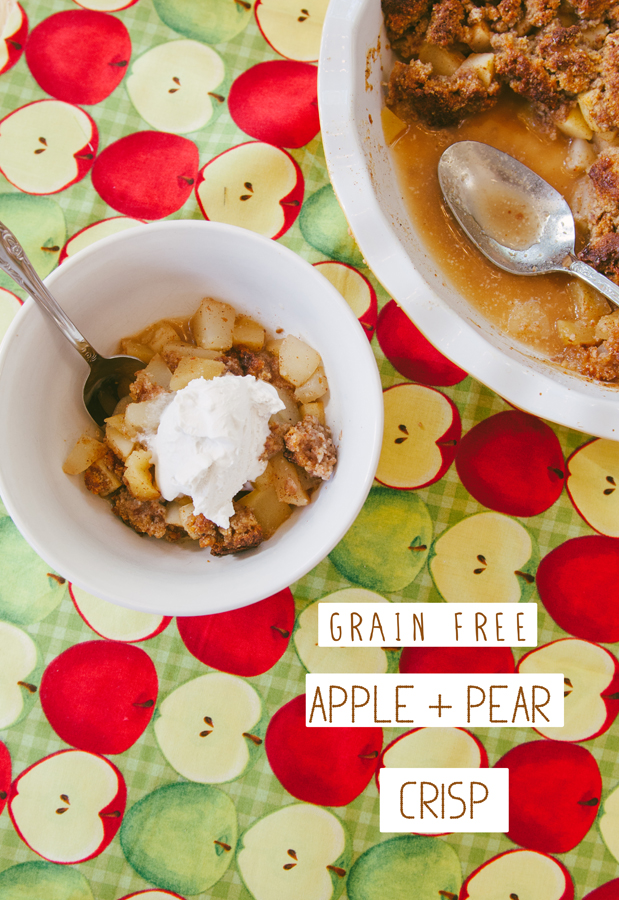 Everyone has been so busy losing their minds over pumpkin. I'm no different. You've seen my Ultimate Gluten-Free Pumpkin Recipe Round-up! That got intense. I scoured the internet for over fifty pumpkin recipes. That is a lot of pumpkin, folks! I'm in it. I want to make pumpkin body wash and rub it all over my body so I smell like pie all day. I want to throw some pumpkin pie spice into my yogurt in the morning. I want to get wild and make pumpkin pudding and pumpkin soup and put on a pumpkin costume and do a jig as a pumpkin. Too much? Probably. But, you get me. There is totally a thing called "Pumpkin Fever", and your girl has got it.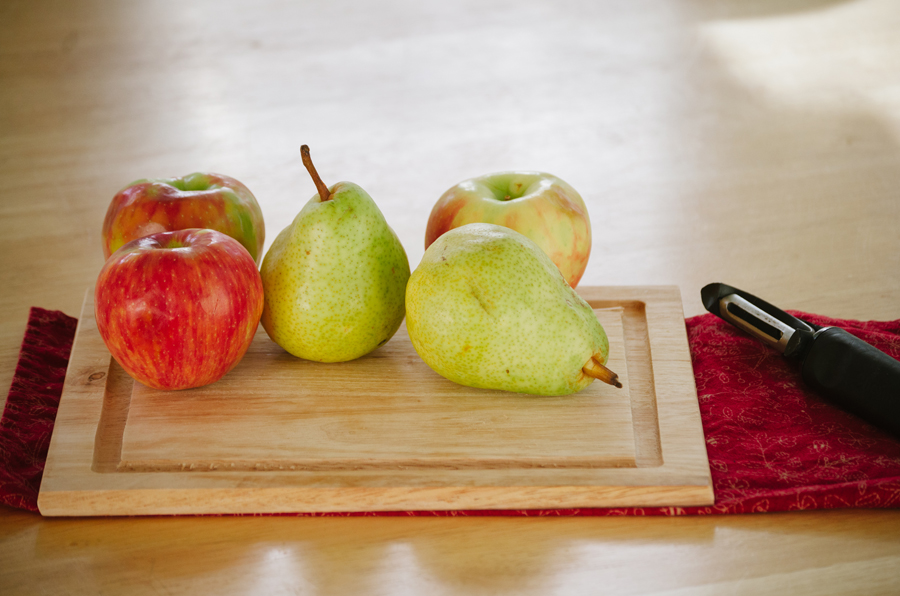 I've been so busy shoveling pumpkin into my face, that I've completely glossed over another one of fall's lil' treasures. APPLES!!!!! In my humble opinion, apples do not get the street cred they deserve around the holiday season. Can we change that? I think we should. I feel like we take the apple for granted with its whole "An apple a day…" philosophies and its "I'm so easy to shove in your purse for later and then forget about until I explode all over you wallet and you try to play it cool when you reach to pay for that pair of boots and your hand gets covered in rotten applesauce" tendencies. Not that that has ever happened (it has). I wanted to pay homage to our trusty fall friend by introducing him to pears, taking them to the spa and letting them sit in a steamy hot-tub full of cinnamon and spice. That admittedly bizarre imagery has made me envision a pear wearing a bikini and an apple in a speedo. You're probably thinking that the apple doesn't have the physique to pull off a speedo, but you know Apple, he's a confident dude. He sports what he's got. I admire his gusto.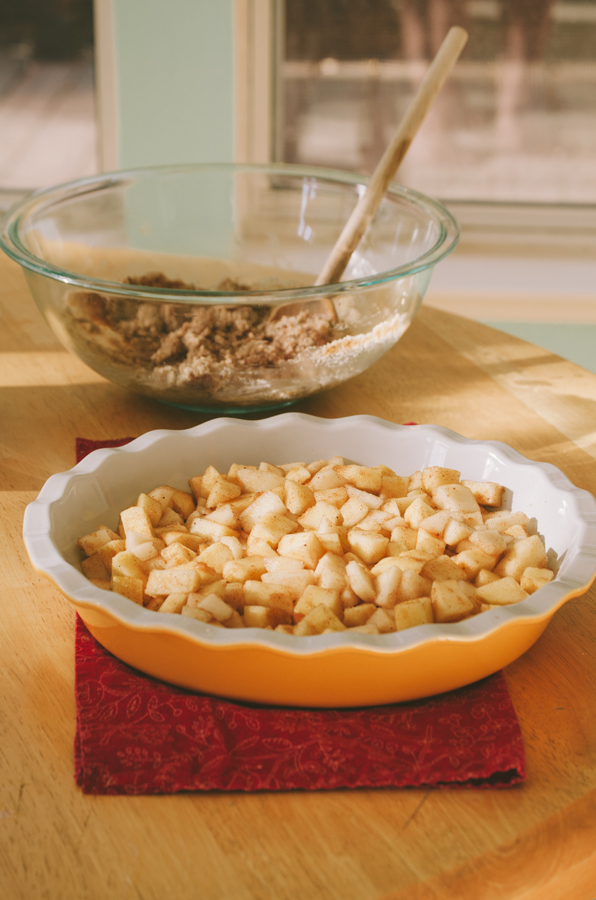 Now that I've put your fruit in swimwear, perhaps it's best if we get on with our recipe? I'm cool with that. You're going to peel and chop your apples and your pears. A slurry of cinnamon spiced liquid goes over the top and marries everything together.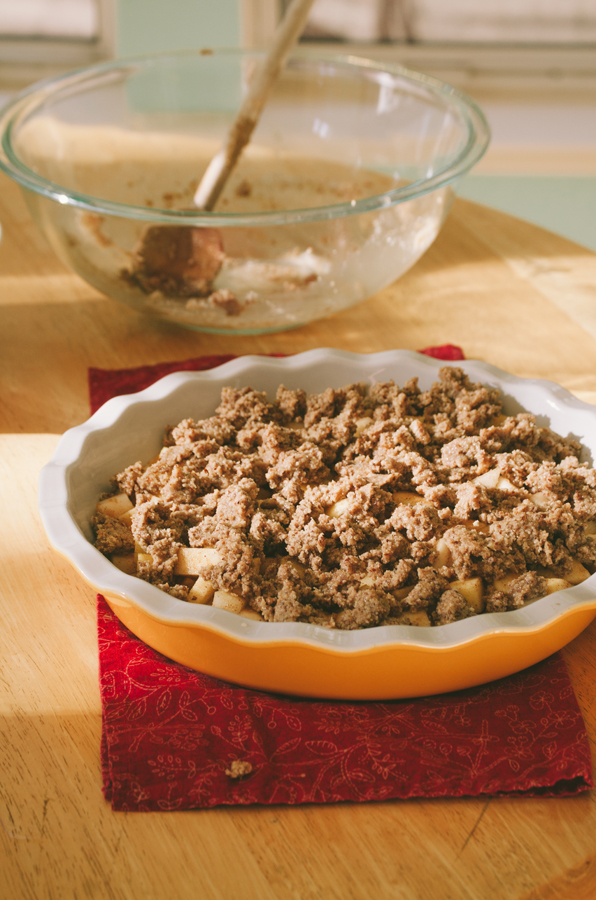 In a separate bowl you mix together the ingredients for your topping. There are no grains in this recipe. Almond meal does all the heavy lifting. Its buttery flavor, combined with the crunch it provides once baked leaves you wanting for nothing. After you have mixed up all of your topping ingredients, you're going to crumble it over the top of your apples and pears. Cover the whole thing with foil, so as not to burn the top during its cooking time, and then into the oven it goes. The foil comes off in the last 10 minutes in order to get that top nice and crispy.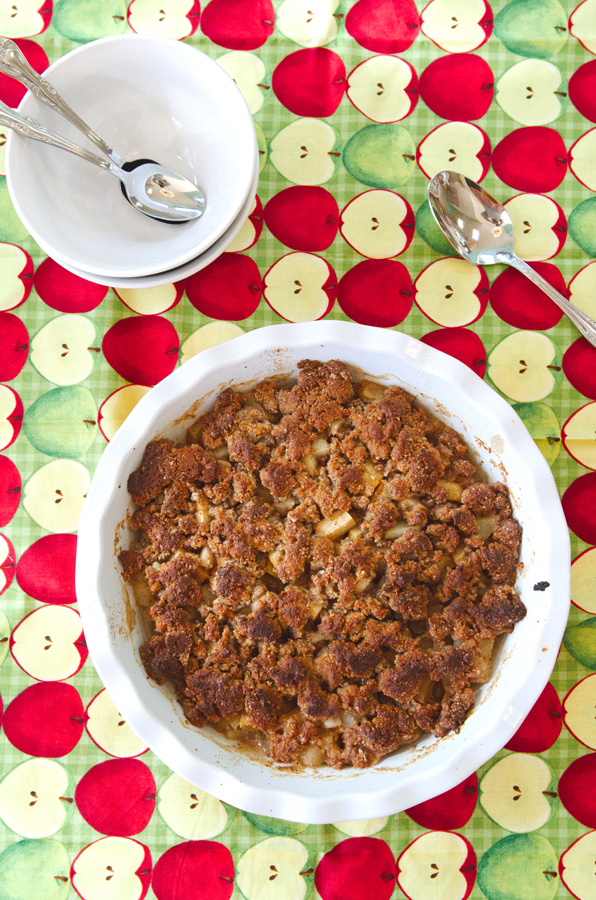 Once it's done, allow it to cool. I know… this is the hard part. You can stare at it. I feel like watching a crisp cool is better than watching paint dry. At least you can eat a crisp, right?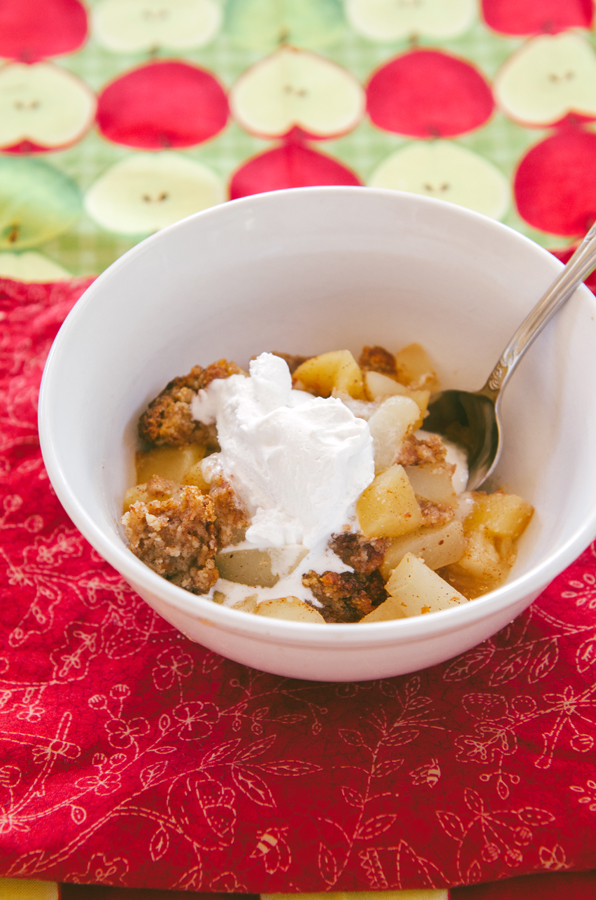 Once it's ready to go, serve it up and top with a dollop of coconut whipped cream, whipped cream, or ice cream! I love how the whipped cream slightly melts into the hot fruit. It's food porn at it's finest.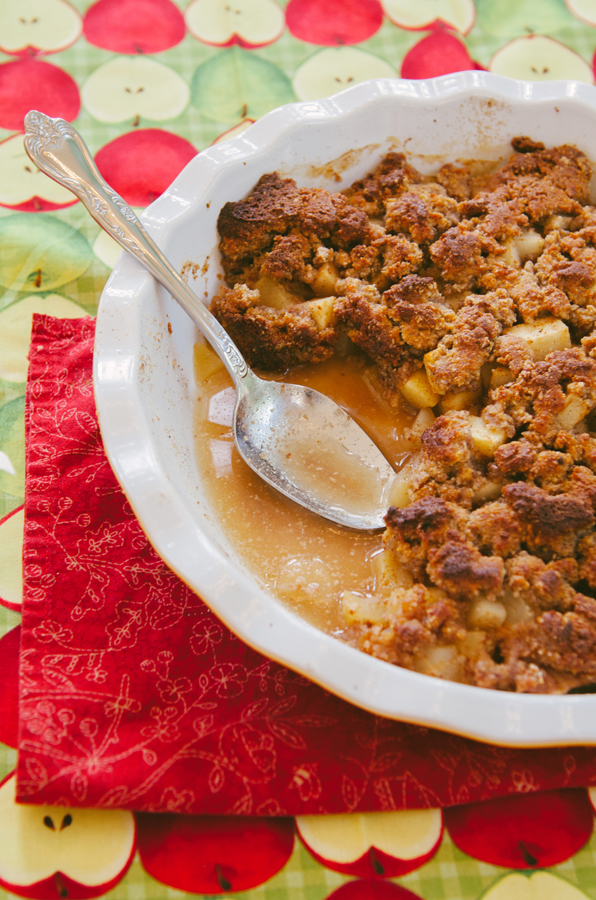 Now… watch as it magically disappears!! Enjoy! 🙂
Grain-Free Apple & Pear Crisp
Ingredients
Filling
1/2

cup apple juice

Juice of 1/2 a lemon

2

tsp grass fed gelatin (I used this one)

1

tsp cinnamon

1/2

tsp nutmeg

2

pears

3

apples
Topping
2

cups almond meal

pinch of salt

1

tsp cinnamon

1/2

tsp cardamom

1/4

cup coconut oil, melted

1/4

cup maple syrup

1

tbs vanilla extract
Instructions
Preheat your oven to 350 degrees.
Peel, core and slice your pears and apples. Cut them to be roughly 1/4 inch thick.
To make your filling, whisk together your apple juice, lemon juice, gelatin, and spices in a medium sized bowl.
Add your chopped up pears and apples into the whisked apple juice mixture. Stir to coat.
Transfer your now coated pears and apples into your baking dish. I used a 9 inch pie pan.
To make your topping, combine your almond meal, salt, and spices in a mixing bowl.
In a seperate bowl whisk together your coconut oil, maple syrup and vanilla. Whisk until it all comes together into a thicker mixture.
Pour your whisked coconut oil mixture into your dry topping ingredients. Using you hands, or a wooden spoon, mix it together until a course dough forms. Your mixture will be crumbly.
Crumble your mixture on-top of the apples and pears in your pie dish.
Cover the top of your crisp with aluminum foil, and bake for 45 minutes.
Remove the foil and bake for an additional 5-10 minutes, or until the top of your crisp is golden brown, and the juiced in your crisp are bubbly.
Let your crisp cool for 15-30 minutes before serving.
Dish up, and serve! This goes really well with ice cream, or coconut whipped cream!!
Enjoy!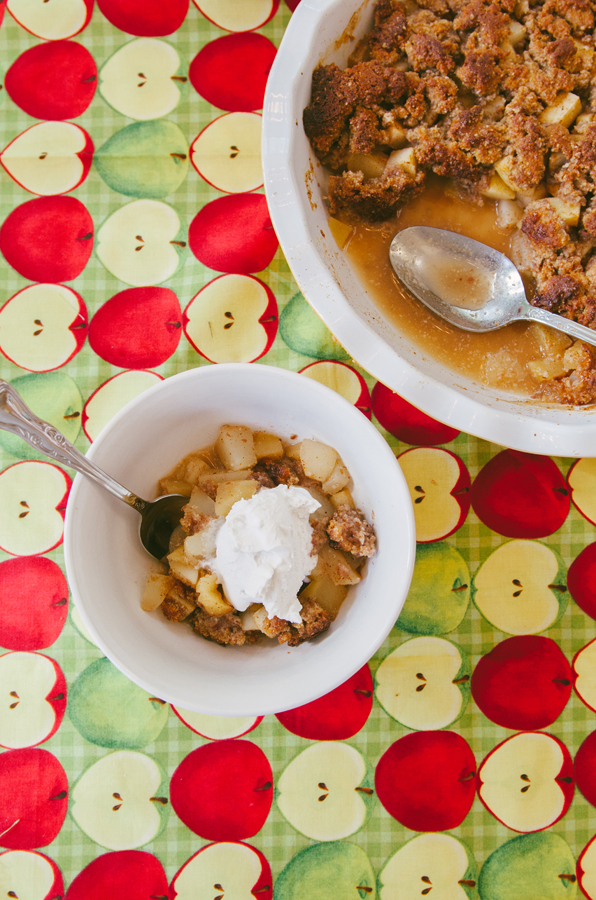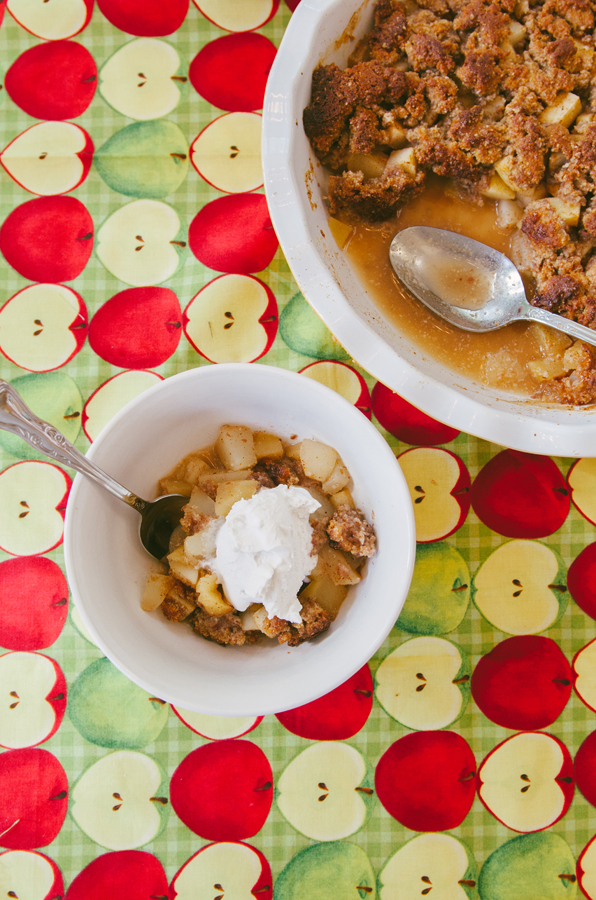 PAID ENDORSEMENT DISCLOSURE: In order for me to support my blogging activities, I may receive monetary compensation or other types of remuneration for my endorsement, recommendation, testimonial and/or link to any products or services from this blog.