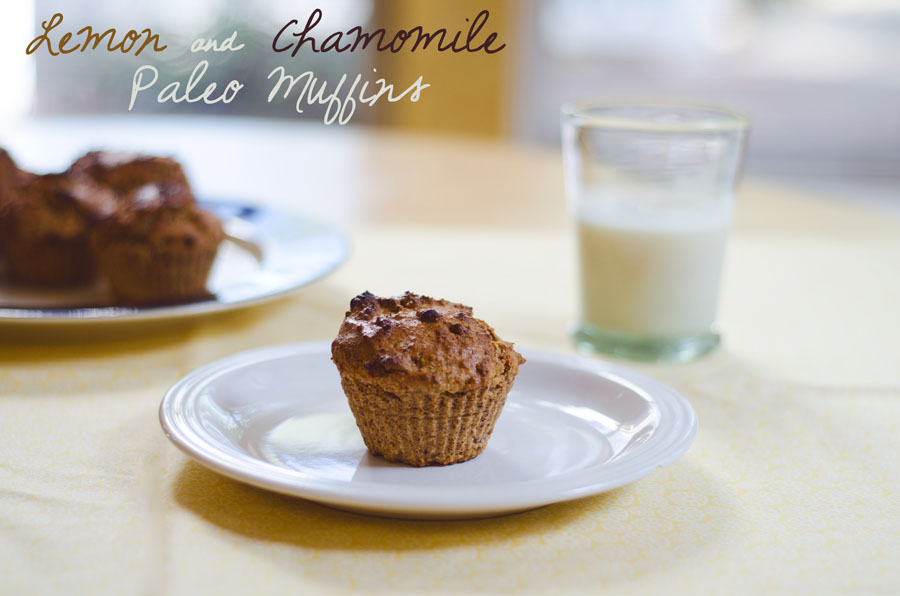 Important things I did yesterday instead of writing:
I Google image searched "Dogs wearing overalls" which then lead me to image search "Dogs in business suits" which then lead me to search "Where can I buy my dog a business suit?" and "Business suit for dogs distributor." There is more. Let's just say I went down the rabbit hole.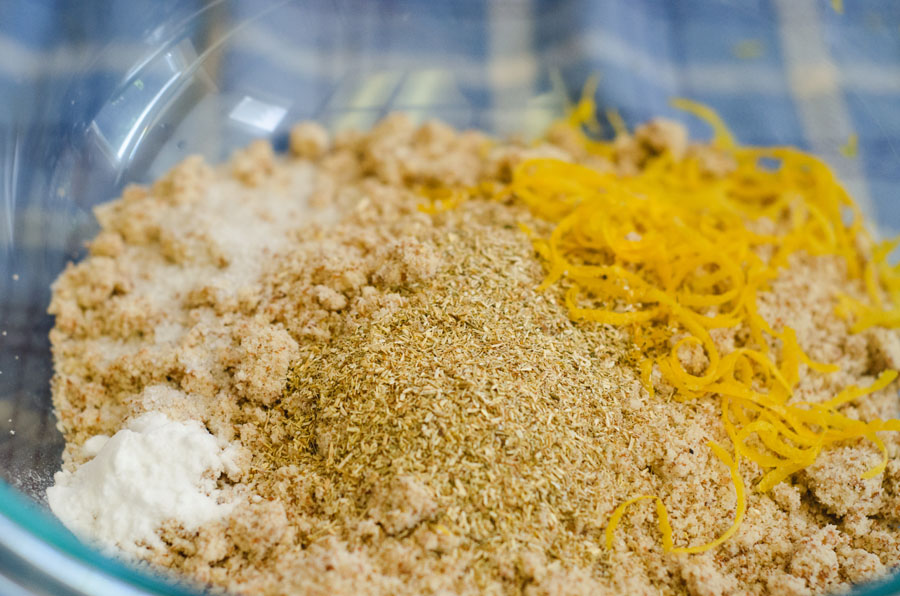 After this, I did a fair amount of internet research on tater tots. Sunday afternoon was spent brunching with friends. Tater tots happened in a big way. I want to make them. I can't stop thinking about them. My brain and my heart are filled with images of these crunchy, school-time favorites. You want some now, don't you? I am going to do my best to make this happen. I asked Siri earnestly "Why are tater-tots so delicious?" to which she replied "Calling Jim."  Siri fail. The most concerning part being, I don't know a Jim.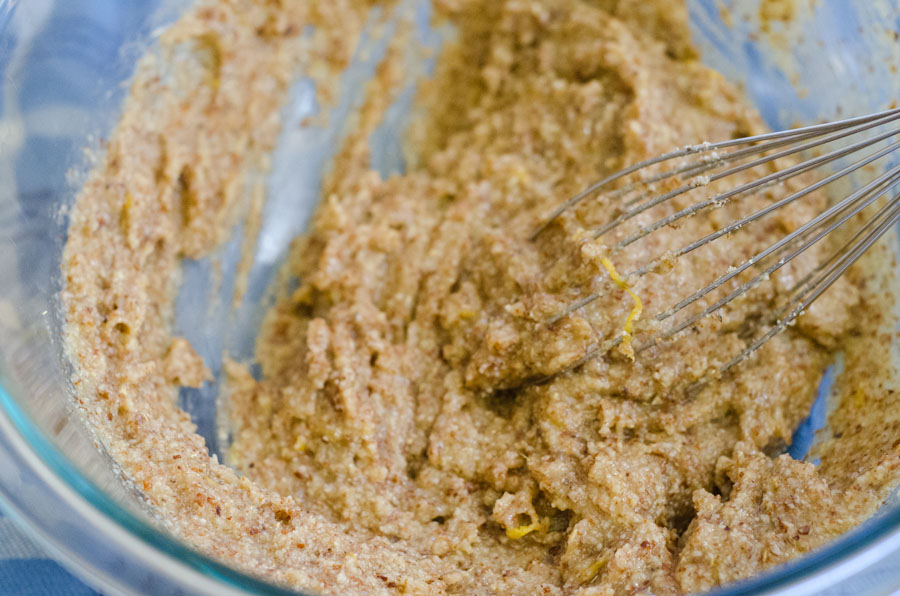 After my really important internet research, I decided to get cooking. I massaged the heck out of a kale salad. I also crisped you up some sweet potato chips. I secretly want to cover the sweet potato chips in chocolate, but I am trying to practice something I call restraint. This could be seen on Sunday when I ate only 1.5 plates of tater tots instead of 2 plates of tater tots. High five.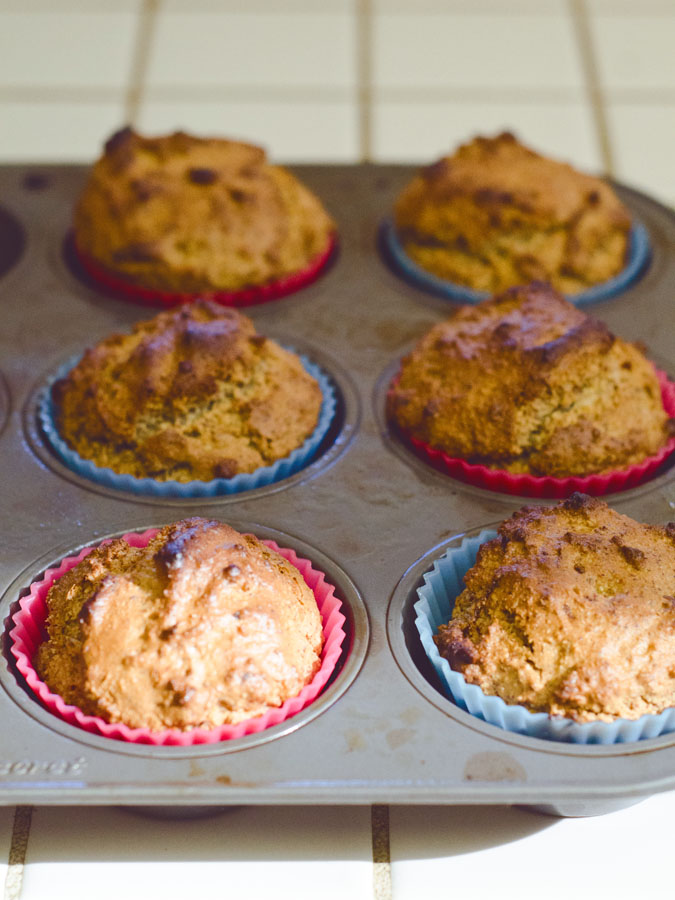 I've been eating paleo (ish) for 25 days (Yes, I know tater tots are not paleo. Real life happens. I have stuck with it 95% of the time. If you are shaking your head in disappointment  it's only because you want to go eat tater tots. I get it.) On my fourth day of eating paleo, I got the baking bug. There was a fury of search terms that were typed into Google, mostly in all caps. "PALEO DESSERTS!!" "PALEO MUFFINS!" "WHAT CAN I BAKE WHEN EATING PALEO?" "IS CHOCOLATE PALEO?" It turns out that you can make a lot of things paleo. I was surprised in the best possible way.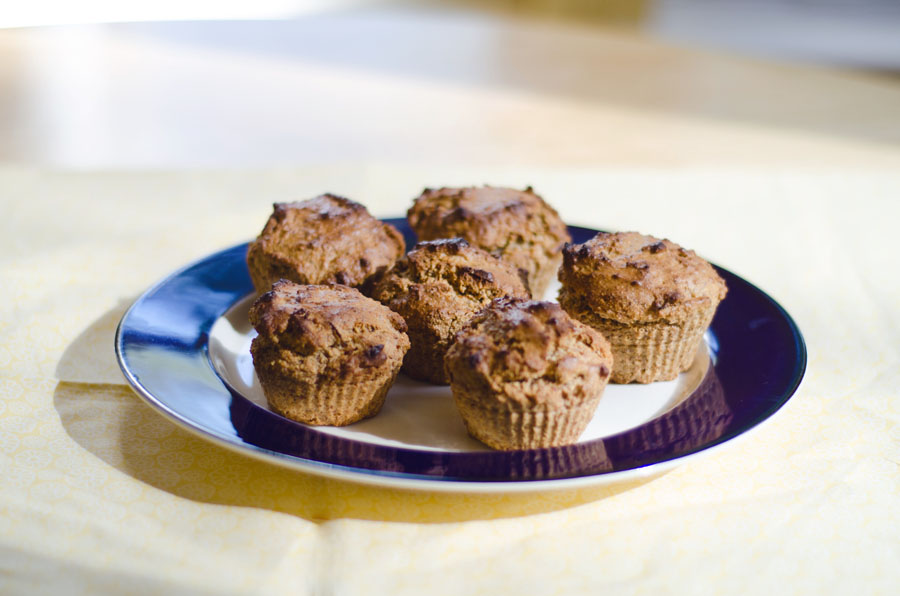 Do you ever wish you could peek at my Google search queue? It gets weird.
After scrolling and drooling and writing down a key list of ingredients, I settled on these tea-infused muffins! I hope you enjoy them as much as I did. The chamomile is complimented by the lemon zest. The raw honey gives it a sweetness, and the almond meal is rich and buttery. It's like a decadent cup of tea in muffin form! I split one open while it was still warm, spread some coconut oil on each half and dipped it in a glass of Cardamom & Honey Cashew Milk. Total heaven.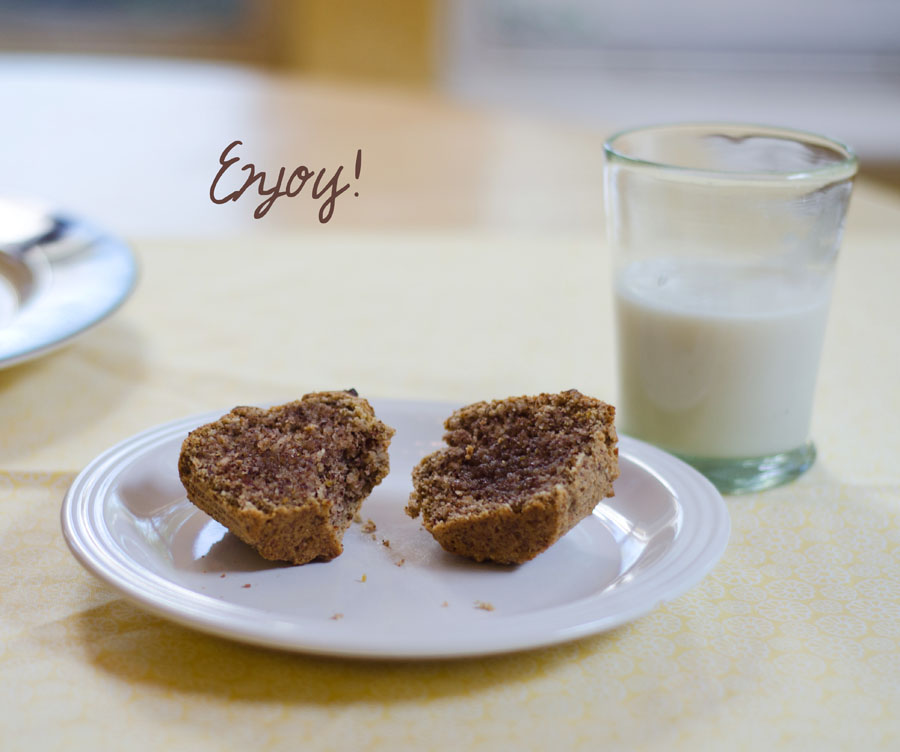 I hope you are all having a wonderful week.  Sending so much love, and warmth to those affected by the tragedy in Boston. What I didn't mention before is that in between my erroneous Google search terms, I was glued to the news, watching with utter confusion and shock.  My heart feels heavy. I wish I could bake you all muffins and give you hugs. xo
Lemon & Chamomile Paleo Muffins
6 muffins
adjust servings
Adapted slightly from Roost
Ingredients
2

cups almond meal

1/2

tsp baking soda

1/2

tsp salt

2

eggs, beaten

Zest of 1 lemon

2

chamomile tea bags

1/4

cup raw honey (or maple syrup)
Instructions
Preheat your oven to 350 degrees
In a medium sized mixing bowl, combine together all of your dry ingredients. This also includes your lemon zest and the contents of your tea bags. Simply cut them open and dump the chamomile tea inside the batter. Stir.
In a separate bowl mix together your eggs and your honey. Whisk until they are thoroughly combined.
Add your wet ingredients into your dry ingredients and whisk together until a thick batter forms.
Distribute your batter between six cupcake liners. I like to use re-usable silicone liners, since they separate from the muffins so easily.
Bake for 25-30 minutes or until they are golden brown.
Allow to cool for a couple of minutes, and then enjoy!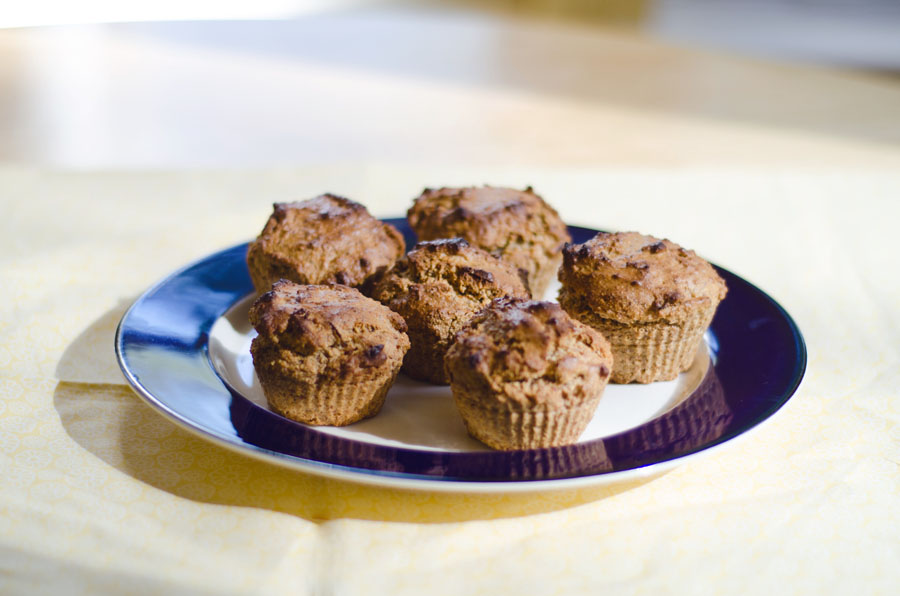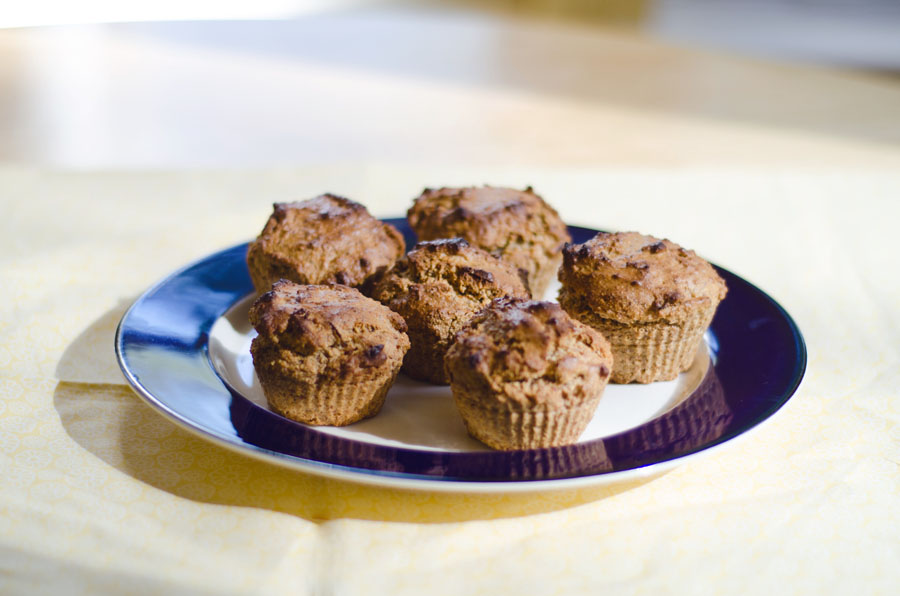 PAID ENDORSEMENT DISCLOSURE: In order for me to support my blogging activities, I may receive monetary compensation or other types of remuneration for my endorsement, recommendation, testimonial and/or link to any products or services from this blog.