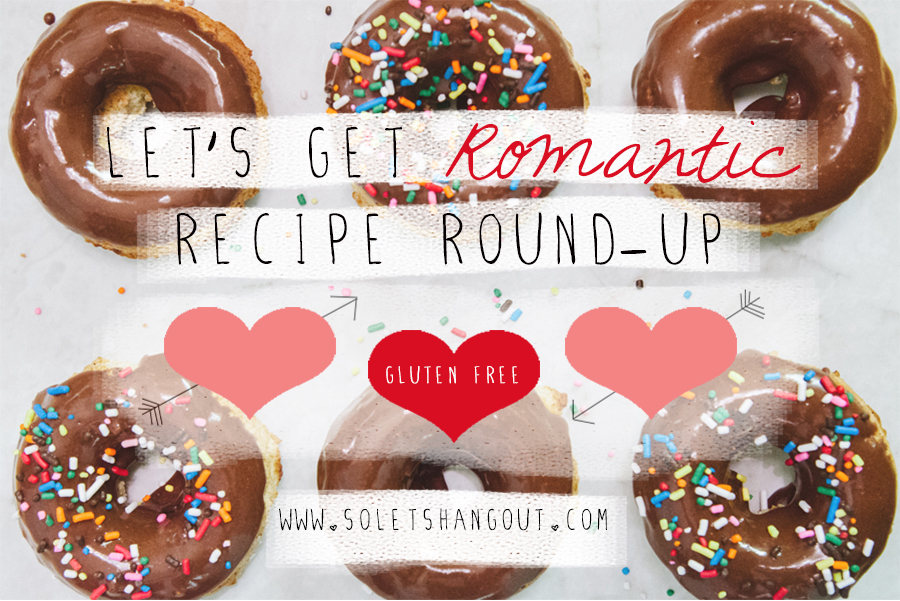 Holy Cupid! It's totally almost Valentines Day. I know this because my calendar is telling me it's February. I'm totally on top of things. Don't worry (okay, maybe worry a little).  I feel like I am losing track of time and space, but that's nothing new.
Have you ever noticed how polarizing this time of year is? There's that awkward divide between the people clamoring to get into a schmancy restaurant with an expensive prefixed menu and the slightly bitter people who feel like going out and throwing old crusty sandwiches at anyone who dares play a little tonsil hockey in front of them. Boom. Did you just grab that girls butt? You get this old pastrami right in the face. I totally get it. I've been on both sides of this holiday. Not that I ever chucked sandwiches… but, I'm not going to say it's never crossed my mind. Now, as a boring-but-kind-of-in-a-charming-way-married-person, I kind of fall somewhere in the middle. It gives me an excuse to write my husband a love letter (not that I should need one) while also capitalizing on the sale of both steak and lobster. We literally call it Steak and Lobster Day. I find this to be way more exciting than a bunch of roses or even one of those singing teddy bears. Feed me some turf with a side of surf and that speaks to my heart. Is that a fillet? Let's makeout.
I've compiled you a list of recipes to help set the mood for romance. Also, don't think you can't enjoy these things alone or with a group of friends. I've had a romantic moment with myself and a half dozen doughnuts before. That's totally real… but, I feel I should just stop talking and get to the good stuff! Will you be my valentine?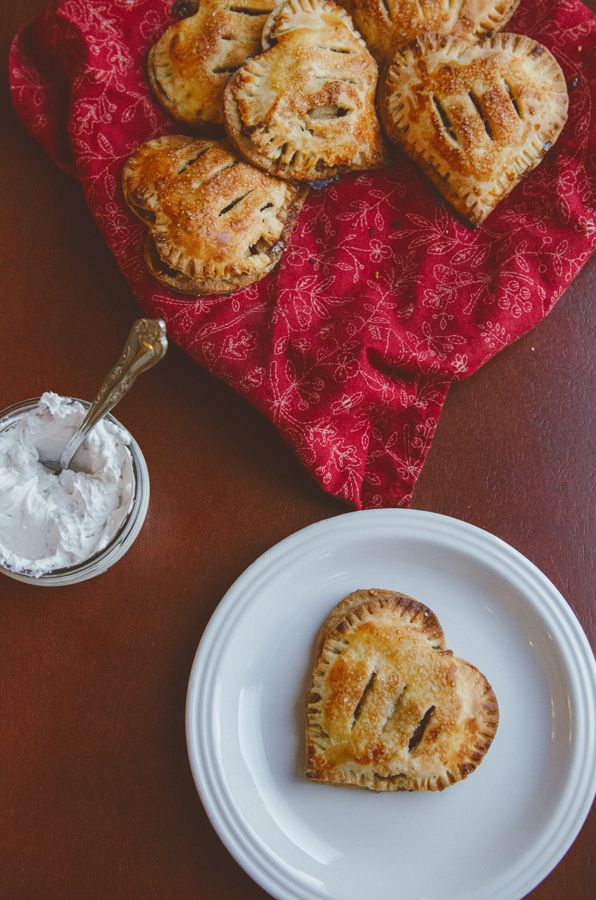 Buttermilk Apple Hand Pies 
Some of My Favorite Treats:
Last Valentines Day I made these Buckwheat Waffles With Cinnamon Apples! Holy Yum.
My husband went bonkers for these Bacon Chocolate Chip Cookies!
Spice up breakfast with these Grain-Free Chocolate & Orange Scones!
Oh, be still my heart. No, really. These are heart shaped  Gluten-Free Buttermilk Apple Hand Pies.
Feeling frisky? Try my Pomegranate Margaritas.
I've had a personal relationship with these Baked Brown Butter Donuts. I think they spell LOVE. They definitely spell NOM nom nom.
There is something sexy about pudding. That's right. I said it. I recommend my Creamy Vegan Chocolate Pudding.
This Grain-Free Apple & Pear Crisp is one of my favorites!
This one time I made you these Plantain Skillet Brownies with Salted Caramel Sauce. Oh, yeah.
I'm fairly certain the love is the smell of freshly baked banana bread. This Tipsy Blueberry Banana Bread doesn't disappoint!
Homemade Nutella? Yeah. That will get you a date. Maybe more. Just sayin'.
Feeling tarty? Try these Raspberry Honey & Goat Cheese Tartlets!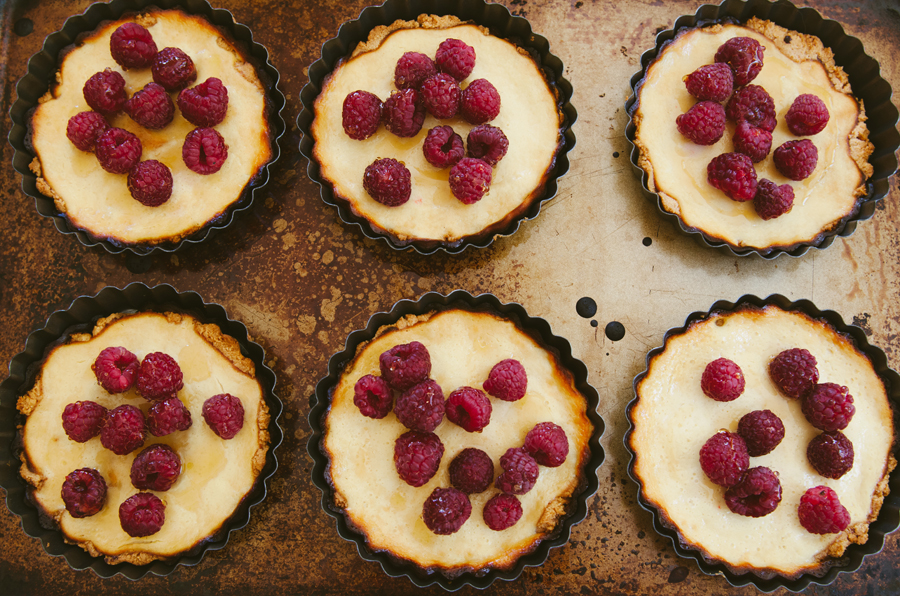 Raspberry & Honey Goat Cheese Tartlets
MORE  Treats From Some of My Friends:
Pure-Passion Rose Petal Dark Chocolate Bars from Pure Ella
Chocolate and Coffee Bark with Pistachios and Sea Salt from With Food + Love
Key-Lime Cheesecake Truffles from Beard & Bonnet
Paleo Red Velvet Cake from Paleo Fondue
Earl Grey Chocolate Pots De Creme from Gourmande in the Kitchen
Salted Chocolate Tart from Tasty Yummies
Paleo Black Forrest Cupcakes from The Kosher Cave Girl
Vegan Pistachio Cheesecake from 80 Twenty
Chocolate Waffles from  from A Girl Worth Saving
Tart Cherry Fudge Thumbprints from Running to The Kitchen
Dark Chocolate Maca Love Truffles from A Happy Healthnut
Paleo Boston Cream Pie Donuts from Healthful Pursuit
Honey and Goat Cheese Ice Cream With Poached Pear Swirl from Two Red Bowls
Mayan Chocolate Pots de Creme from The Pig & Quill
Salted Double Chocolate Chunk Cookies from Wild Roots
Super Easy Raw Peanut Butter Truffles from Raias Recipes
Raw Brownie Bites from Live Simply
Chocolate Dipped Strawberries from Hollywood Homestead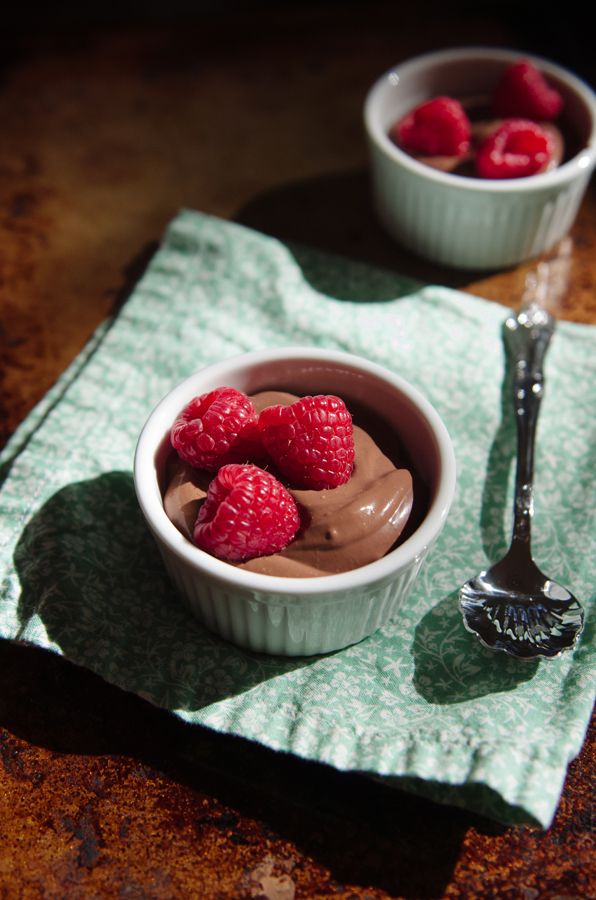 Creamy Vegan Chocolate Pudding
I hope this left you with a little bit of inspiration! Love to you, my friends! Please… no one chuck a sandwich at my face. xoxoxox
PAID ENDORSEMENT DISCLOSURE: In order for me to support my blogging activities, I may receive monetary compensation or other types of remuneration for my endorsement, recommendation, testimonial and/or link to any products or services from this blog.