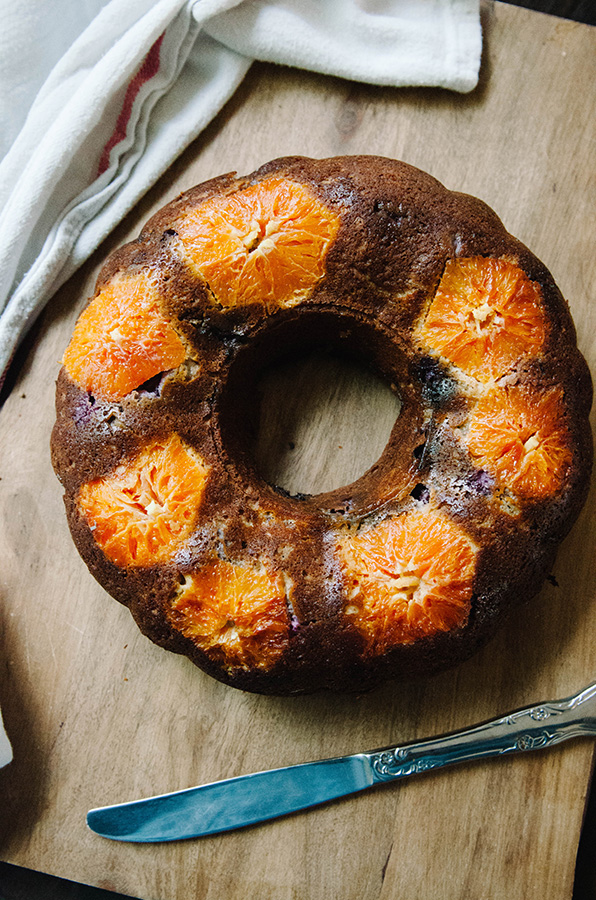 Here we go again. I've allowed my counter top to turn into a banana graveyard. My husband hates this. Mostly because, banana pranks. But, lucky for him, I'm kind of a wizard when it comes to using these mushy brown spotted naners.
If I was writing an important short bio, it might look like this:
Gina is a hard worker and first class worrier, living in the SF Bay Area. She has a complicated relationship with natural deodorant, and on occasion will transform the menagerie of rotting bananas on her counter into a mothertrucking cake. She likes jazz, as long as it isn't too smooth, and kisses her dog on the mouth. She's married to a man who likes sandwiches, and tends to fall asleep in his "nook"–the swoopy part along his side that is neither underarm nor lap. She does not excel at jumping rope or reading maps, but makes up for these short comings with questionable charisma.
Does this sound professional? In fact, the next time I'm published in a magazine I might just submit that to go along with it. Special skills are important to list. Plus, everyone likes it when you talk about your husband's swoopy non-armpit parts. Not uncomfortable.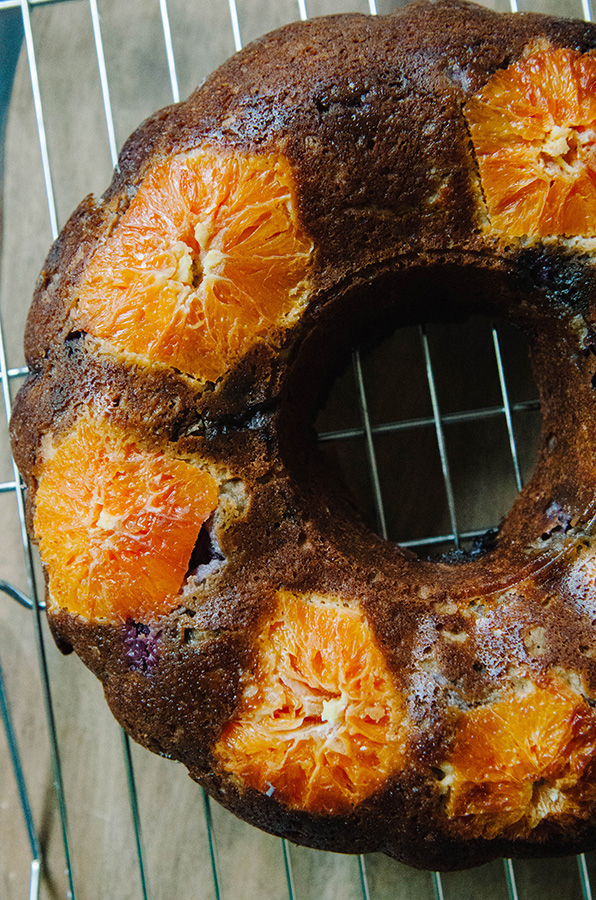 Speaking of life skills…I'm currently writing to you about a banana sweetened bunt cake while watching a new program on TV. Yes, add multitasking to my short list of skills. Um, so does anyone watch the show Naked & Afraid? Because, WHAT IS GOING ON HERE?! Let me catch you up on the premise. They send naked people into the jungle or somewhere with a harsh weather climate with literally nothing. These two people then have to survive for twenty one days. Each person gets one personal item that they choose to bring. From what I gather, it's usually a knife or something to boil water in, but you can bring anything. Then, we the viewers sit back and watch them almost die, lose half their body weight and get covered in a "should they go to the hospital?" amount of mosquito bites. Within the first five minutes of this episode I saw two naked people trudge through the Amazon while getting nipped at by piranhas. Not cool, bro. Not cool. At the beginning of the show they are given some seemingly arbitrary Primitive Survival Rating (PSR). By the end of this show, this value increases–mostly because even if you didn't work that hard, and you complained a lot, you still survived for 21 days, ate part of a palm tree and got "red light touched" by a pack of spiders. You deserve a high PSR. You also should never answer a casting call that asks you to be naked in the Amazon for nearly a month. Don't do it.
I tried to imagine myself in this situation. Firstly, It does not take much for me to be afraid in general. I'm a worrier by nature. Secondly, if I was naked anywhere other than in my house or in a crappy gym locker room, or maybe a spa, the level of fear increases exponentially. Isn't there a very specific class of nightmares that start this way? Girl leaves house without clothes. Girl gets stuck in jungle with other naked stranger. Girl has dangerously low PSR. Girl drinks standing water, and dies a slow death from gut rot and general shame. I just don't think that I have this kind of survive the jungle in my birthday suit kind of skill set. I can make baked goods out of bananas, or whip up a really good soup with very few ingredients. However, I'm pretty sure that if I showed up to the show with a bundt pan or some flaky sea salt as my special item, my partner would be pissed and have license to actually just kill me and eat me. Or, I might thrive. There are bananas in jungle. Hopefully, we will never have to find out. Just in case, you might want to write this recipe somewhere on your naked body for emergencies. You can never be too careful.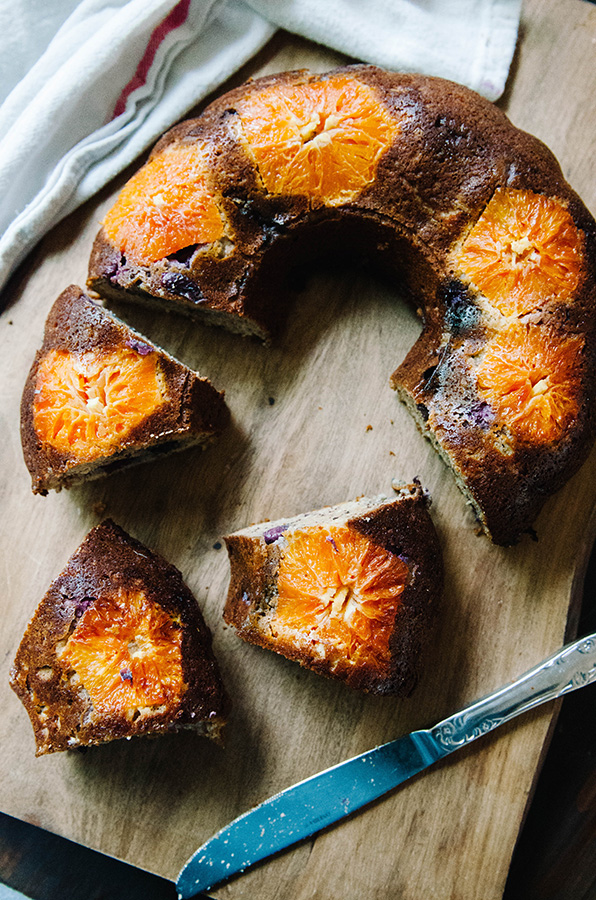 The coolest part about this cake (other than the fact that I made it with my clothes on) is that since it's heavy on the bananas, there's no need for any other added sweeteners. The almond flour gives it a buttery flavor and a nice crumb. The blueberries are a nice juicy surprise, and the oranges on top have caramelized in the bottom of the pan–making them extra yummy. The best part? I lazily foraged these bananas off of my counter, did not have to trudge through the Amazon, and my naked butt is no where near the forest floor. Life is sweet, my friends–and not just because there's cake.
Grain-Free Banana Blueberry Bundt Cake with Oranges
Ingredients
3

cups blanched almond flour

1.5

teaspoons baking soda

1/4

teaspoon sea salt

1

teaspoon cinnamon

1

heaping Tablespoon freshly grated orange zest

2

Tablespoons coconut oil, melted

3

large eggs

4

very ripe bananas, mashed

1

cup fresh or frozen blueberries

2

oranges, rind cut off, and cut into circles
Instructions
Preheat the oven to 350 degrees. Grease a bunt pan with extra coconut oil, and set aside.
In a large bowl, mix together the almond flour, salt, baking soda, orange zest and cinnamon. Whisk until well combined.
In a separate smaller bowl, whisk together the melted coconut oil and eggs. Add the wet mixture into the dry mixture and mix together. Add in the mashed bananas and mix further until a batter forms, and everything is mixed well. There should be no dry pockets.
Fold in the blueberries gently until they are well incorporated.
Add the orange circles to the bottom of your bunt pan. They will end up on top of your bunt cake after it is finished, so pattern it as you'd like it presented.
Pour the batter over the orange slices, evenly into the bunt pan.
Put the bunt pan onto a baking sheet, and slide the baking sheet into the oven to bake for 50-60 minutes, or until it is golden brown, and a knife inserted into the center comes out clean.
Allow the cake to rest and cool for at least 30 minutes before trying to release it from the pan. It should be cool enough to handle. Once ready, run a butter knife along the edges of the bunt cake in order to release it from the pan. Flip the pan gently until the cake is released onto a cooling rack. Allow to cool for an additional 15 minutes. Once cool, cut into sections and serve! Enjoy!
This cake is best enjoyed the day of, but if you have leftovers, wrap them tightly and put them in the fridge. Eat within the next couple of days.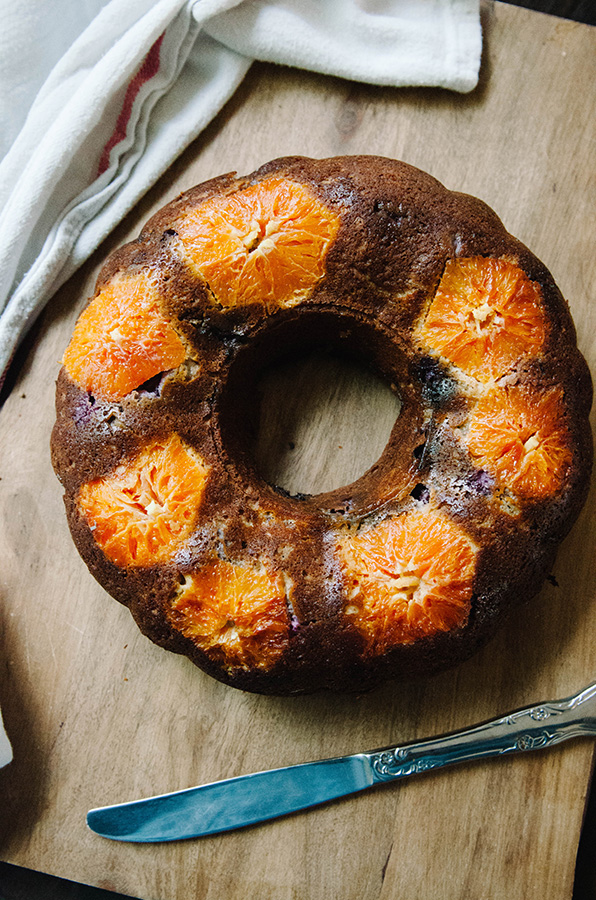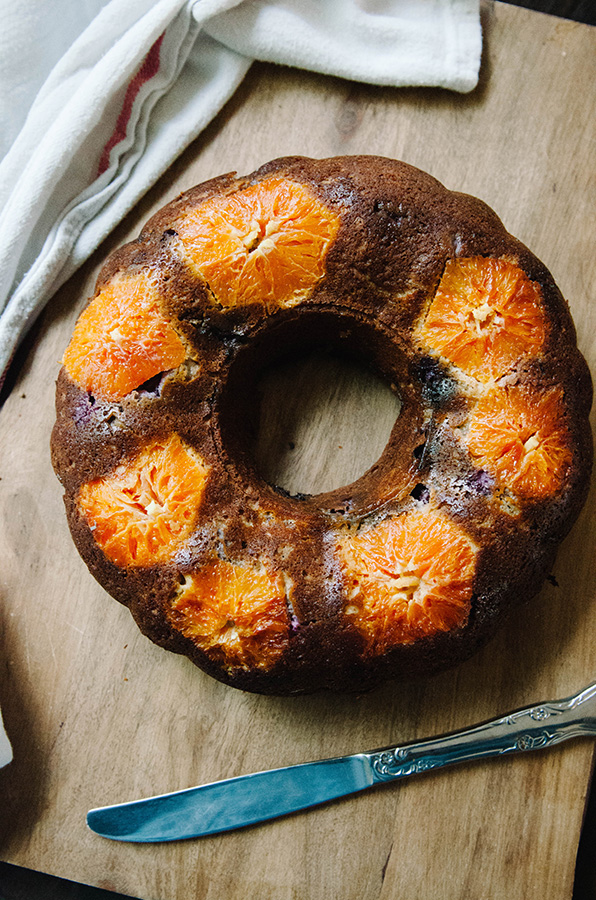 PAID ENDORSEMENT DISCLOSURE: In order for me to support my blogging activities, I may receive monetary compensation or other types of remuneration for my endorsement, recommendation, testimonial and/or link to any products or services from this blog.