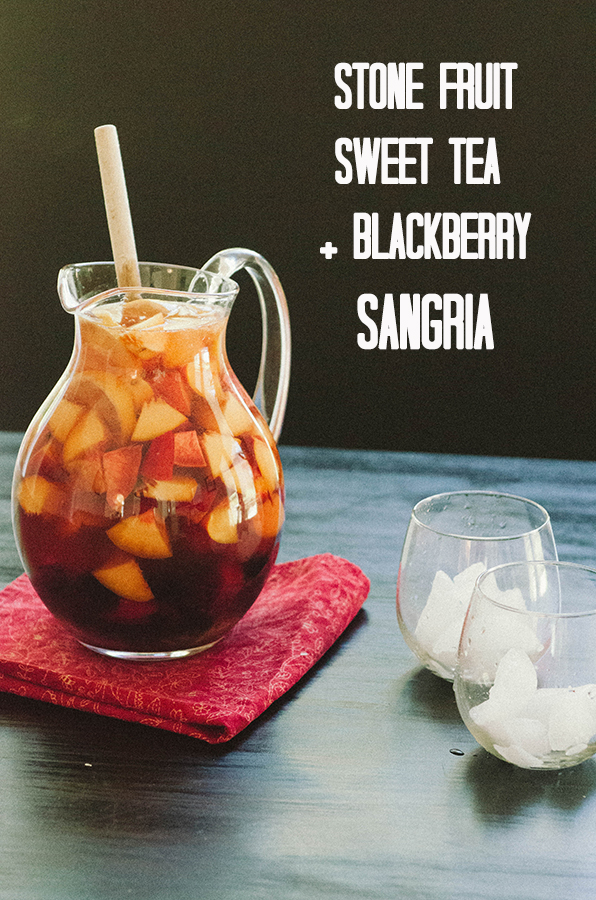 I started this week off by washing my face with shampoo. Well, technically it was both shampoo & conditioner since I have a sweet all-in-one-lazy-girl-combo. No, this was not intentional. It was confusing to have such a thick lather on my eyebrows and cheeks. Even though this is my usual gentle facial cleansing routine, it took too long for me to figure out that something was amiss.  Finally, the light bulb went on after experiencing the mind-blowing-sizzling-shampoo-induced- inferno burning up my eyeballs. I think this set the tone for my week. Yep, it's been great. I don't feel crazy.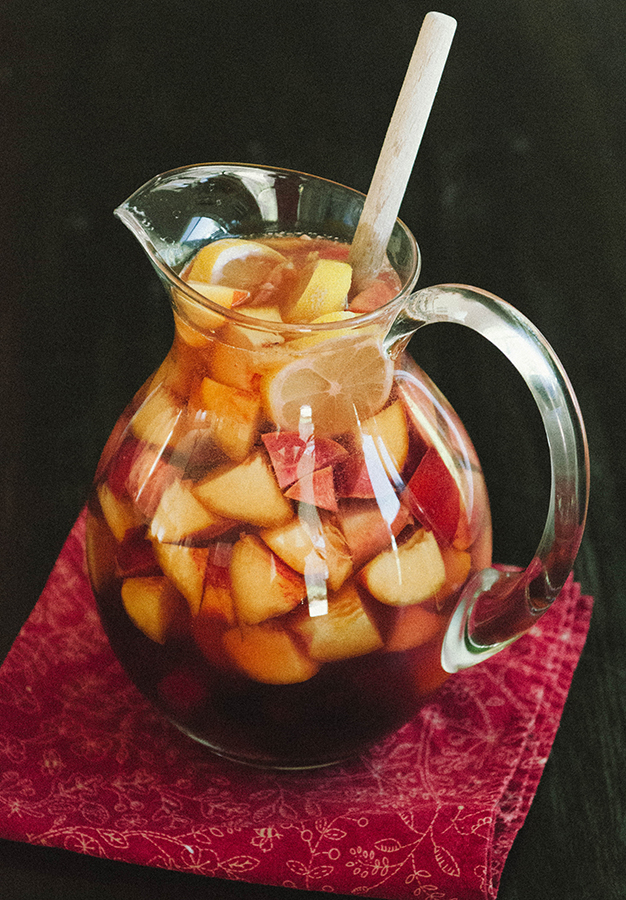 So you're probably like… what do your inept showering skills have to do with Sangria? Is there shampoo in there too? The answer my friends is I sincerely hope not NO. My point is simply this: My week feels weird. I've had 100% too much shampoo in my eyeballs. I wish it was the weekend. Someone pass the sangria. All of it. Mmmkay, thanks.
If you follow me on Facebook you might remember me posting my summer bucket list. So, far I'm crossing things off in a timely fashion. I made a healthy ice cream cake (check!) followed by some delightfullyboozy popsicles (check!) I've eaten great food with friends (Re: entire #SoLetsPigOut Potluck), so, naturally it was time to grab a bottle of pink wine and shove a bunch of fruit all up in there. Next stop: SANGRIAVILLE. Kind of like Margaritaville, but less salt and far less Jimmy Buffet. You in? Cool.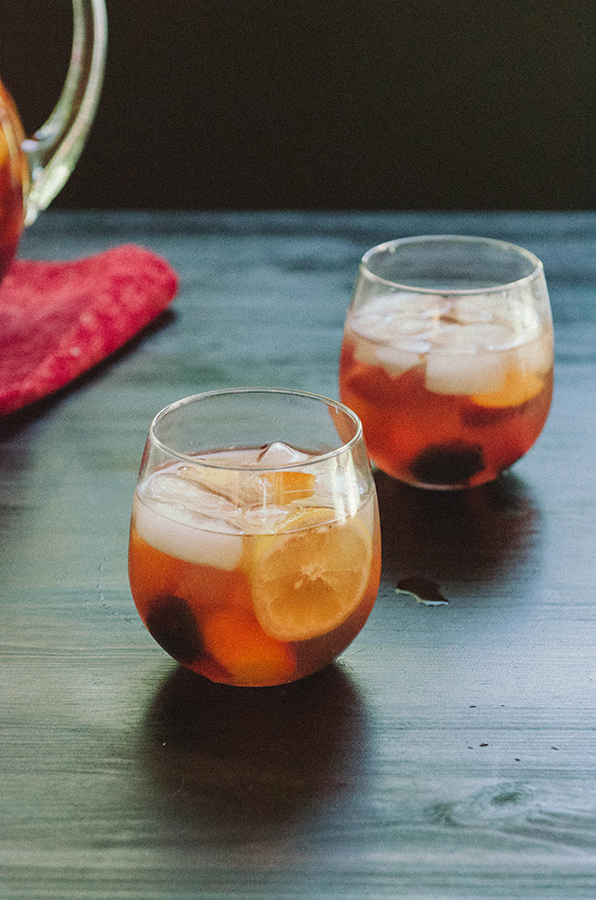 Good things happen when you shove a bunch of stone fruit and blackberries in a pitcher of wine. Things get even better with some sweet tea. Things get slightly dangerous after all of the flavors marry together. It's going to taste like really refreshing juice. But, when you slam down a cup of this "juice" because you're dehydrated and it's summer and you're hot— well, things just might get tipsy. Be warned. I did just that. It resulted in an afternoon nap. Day drinking is confusing.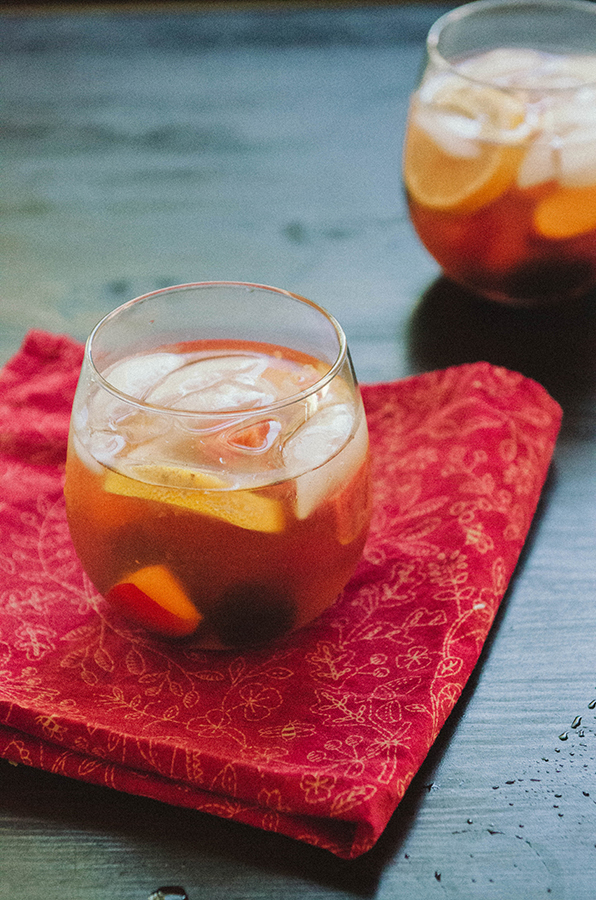 This tasty (and oh, so colorful) dranky-drank would be perfect for your next summer get together!  I kind of want to make another pitcher this weekend, sit out in the sunshine and sip a cold glass of this schmancy-wine while getting a sweet tank top tan. These are totally the things of summer.
Less shampoo in the face, more sangria down the gullet.
Like what you see here? Sign up for my weekly newsletter!

Sweet Tea & Stone Fruit Sangria
Ingredients
1

bottle of chilled rosé wine

1/4

cup triple sec

2

cups sweet tea (I used the Green Tea Lemonade from Trader Joes, but feel free to sub in your favorite kind of sweetened tea)

6-8

pieces of stone fruit (I used peaches, nectarines & plums)

1

cup blackberries

1

lemon, sliced

Sparkling water, to top
Instructions
Chop up the stone fruit, and add it to the bottom of a large pitcher. Add in the blackberries and lemon slices as well.
Pour the bottle of wine into the pitcher over the fruit. Add in your triple sec and sweet tea. Stir well.
Allow the sangria to sit in the refrigerator for a couple of hours, or up to overnight. The longer it has time to rest, the more the flavors of the fruit will come out into the wine. It gets tastier with time.
Once it's ready (and had reached your desired flavor), serve over ice and top with sparkling water. Enjoy!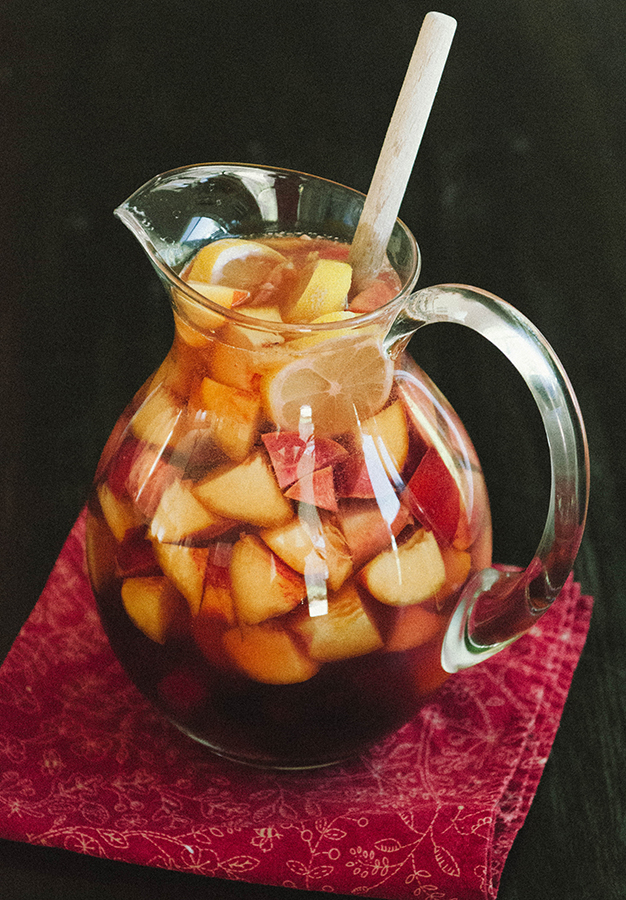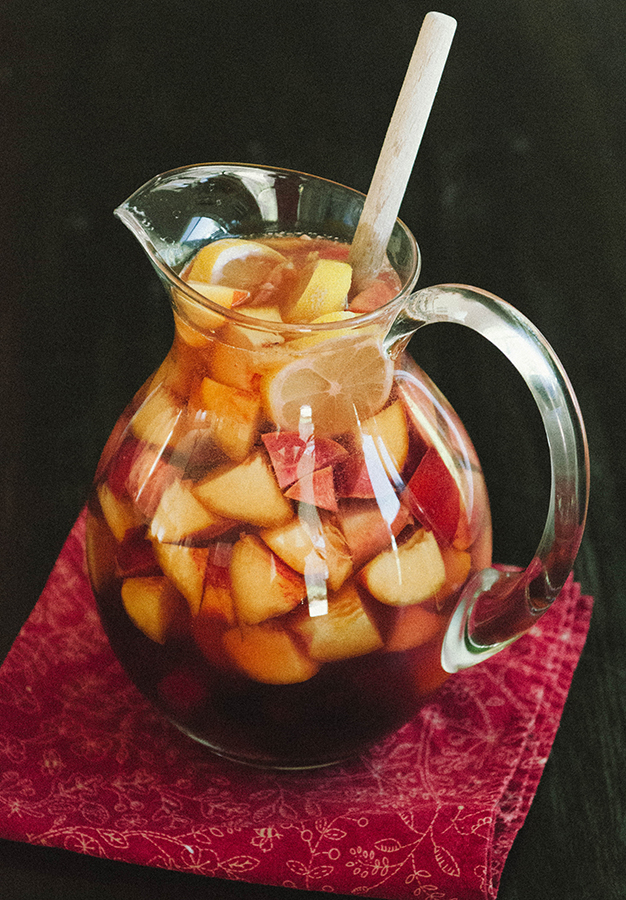 PAID ENDORSEMENT DISCLOSURE: In order for me to support my blogging activities, I may receive monetary compensation or other types of remuneration for my endorsement, recommendation, testimonial and/or link to any products or services from this blog.