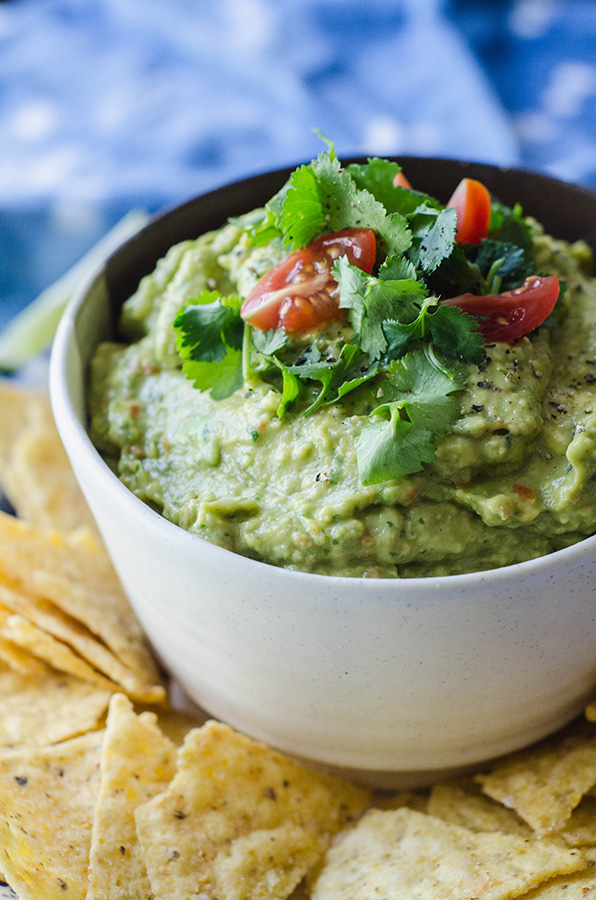 Who's in the mood for a little storytelling? I'm going to give you the origin story of how I learned to make the worlds easiest guacamole. But, mostly this is an in memoriam to the kitchens of college past.
When I went off to college I was armed with an arsenal of low cut tops, chunky platform flip-flops and a handful of recipes that I had learned from my mother. The first year of school was spent in a crowded dorm room with two other girls. The microwave was attached the the refrigerator, creating this for-rent contraption called a "Microfridge". Like any good Hawaiian girl, I brought along a rice pot. My Filipino roommate moved in with the largest bag of rice I'd ever seen, and a Costco pack of Vienna Sausage stored on the upper tier of our closet, above the coats. These things made up our "kitchen". Cooking that year didn't resemble cooking. I ate a lot of frozen burritos, and whatever suspicious "maybe it's chicken, or is this fish?" they served us in the cafeteria. Our Microfridge only caught on fire three times that year, burning whatever questionable food we were trying to nuke at the time. I suppose this was a regular occurrence in other dorm rooms as well. Sometimes when walking the halls, it would smell like a Chicken Chow Mein electrical fire–wafting the scents of takeout mixed with dangerous university issued appliances from under the doors. I missed being able to cook my own food. I missed having personal space. I missed not falling asleep to the sound of one of my roommates smacking lips with her new boyfriend.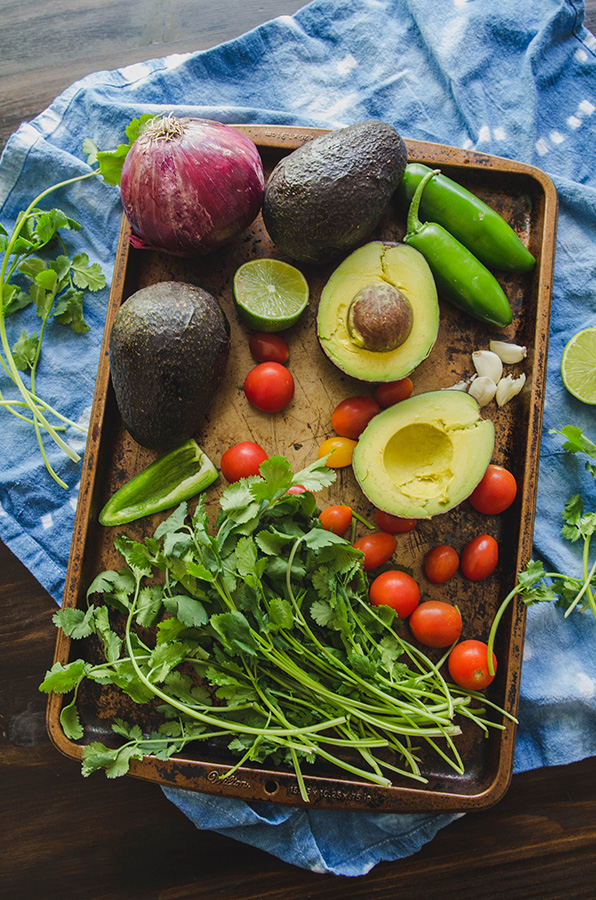 The next year, I got my own apartment. The kitchen was small and had a smell, but the microwave was not attached to the fridge. I brought home a kitten roommate. She would sit in the sink as I made big pots of spaghetti and meat sauce. No fires were started here, just a few smoke detectors being set off by things like burning salmon skin or unattended mac and cheese. This was the place where I would experience two break -ups, one encounter with a suspected ghost, countless episodes of Sex in the City, and where I would fall in love with my now husband. Our hearts were young with an adolescent amount of responsibility. We ate so much spaghetti, you guys. So much spaghetti. We drank a lot of vodka. We biked around my neighborhood, or set out on Sunday morning quests for doughnuts. Peter made omelets with lots of fancy Gouda and chicken sausage. It was in this place that I would meet my husband's parents for the first time.We all sat at my kitchen table, celebrating Peter's college graduation by sharing big bowls of tomato soup and Dutch pancakes.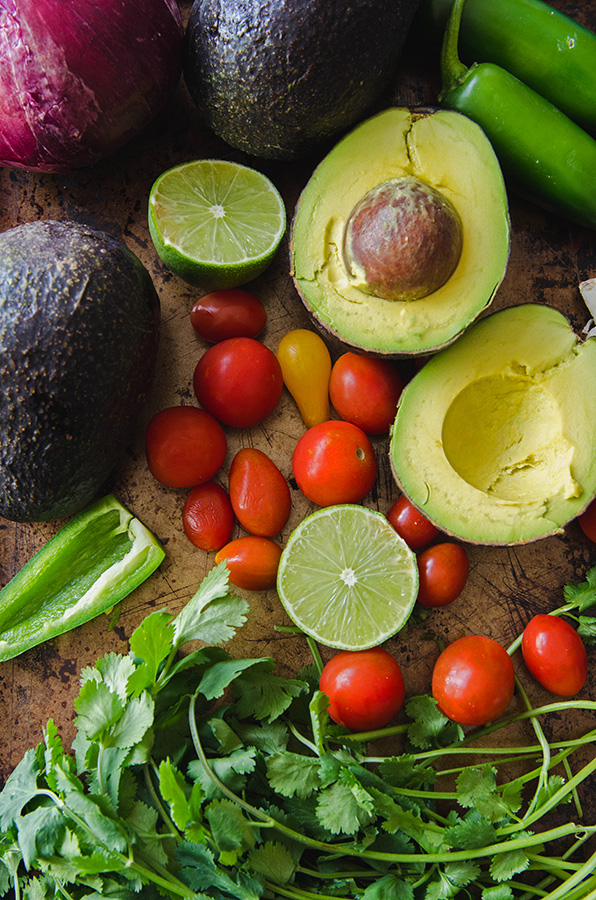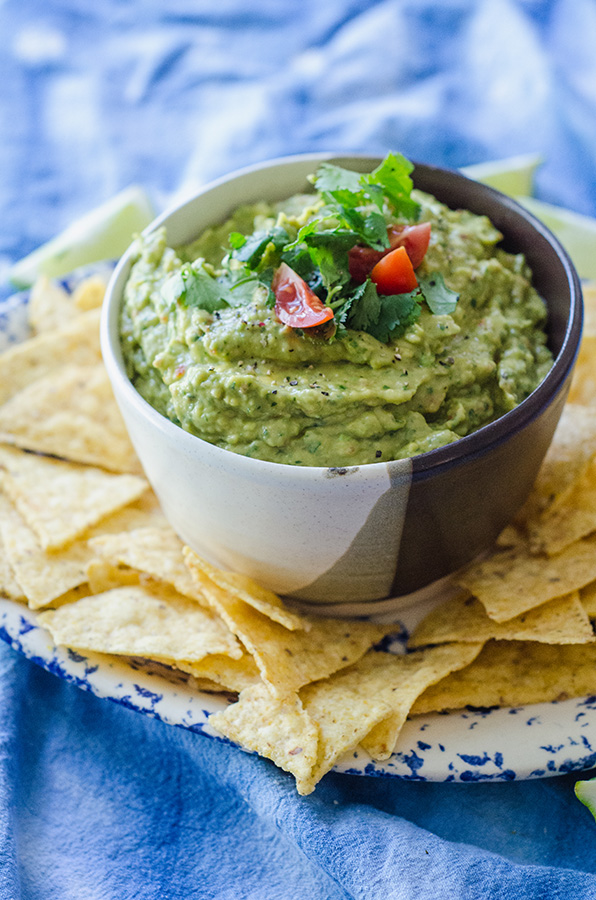 Peter moved up to Los Angeles to try and put his screenwriting degree to work. The cat and I moved out of my tiny place and into a bigger, fancier apartment complex with my good friend Carolyn. We had a pool, granite counter tops, and our back patio touched a Starbucks. We basically lived in a shopping mall. We grew herbs on our back patio, and almost always forgot to water them. Carolyn kept two guinea pigs in her walk in closet, and would eventually bring home a very large, very sweet, very fat black cat. This was the first time I ever heard my cat hiss, and it was terrifying–but, they worked it out more or less. This is the place were I would become obsessed with tacos, join a sorority, watch Dawson's Creek in it's entirety and get my heart smushed then subsequently un-smushed. We memorized every Will Ferrell sketch, and laughed with our whole bodies. My Space was a thing that was popular. There were margaritas made with sugary margarita mix, and plenty of bottles of wine. I also made a ton of spaghetti, guys. Like, a ton. We drank a lot of instant breakfast shakes, and ate a lot of Triscuits. However, on occasion, when the mood would strike, we'd get really fancy. This could manifest itself as making a pan of lasagna after midnight, or creating some sort of Mexican feast. Carolyn was the one who taught me how to make guacamole. In our late night, limited pantry college version, we used the salsa from our fridge and onion powder. This recipe is the fresh version. Because, now we're big time grown-up adult humans and I know Carolyn would want it this way.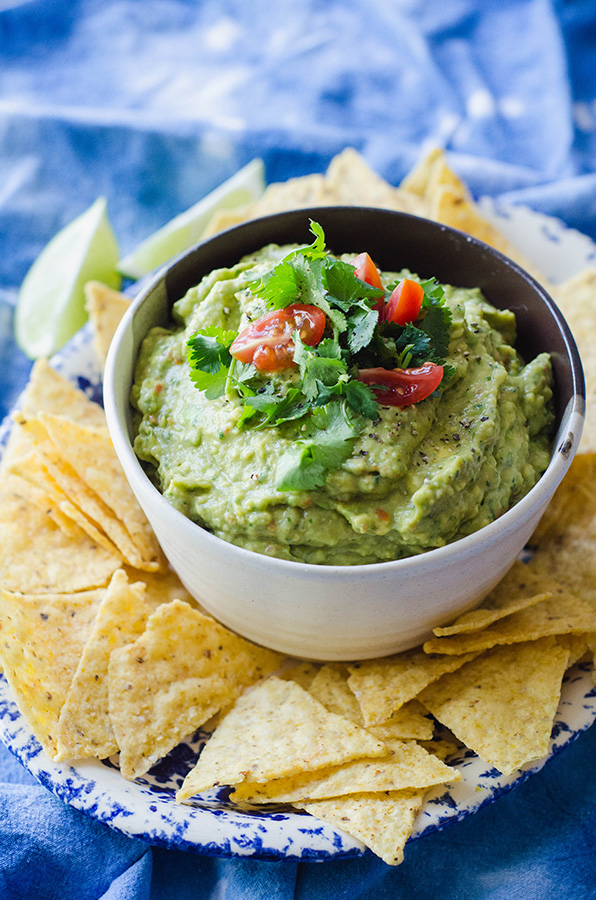 Since then, I've had three more kitchens, six jobs, a wedding, a dog, a blog, and approximately five million pounds of guacamole.  So, trust me when I say this method is tried and true. It comes together in a matter of minutes with the ease of a food processor. Easy, right? So, whip up a batch and make some memories in your current kitchen. A detailed blog post outlining three years of your life in three paragraphs is totally optional.
P.S. Someone told me you might be looking for some margaritas to go with your guac. Totally understandable.
Watermelon Margaritas
Jalapeño + Grapefruit Margaritas
Pomegranate Margaritas
And, here are some things to put guacamole on:
Slow-Cooker Cuban Brisket Taco Bowls
Crock-Pot Kalua Chicken Tacos with Mango Lime Salsa
Taco Bowls with  Grilled Zucchini, Corn + Peach Salsa
Slow-Cooker Margarita Beef
Quick & Easy Homemade Guacamole
Ingredients
1/4

red onion

1

cup cherry tomatoes

2

cloves of garlic, peeled

1/2

jalapeño, seeded (add more or less depending on how spicy you like your guac!)

1/3

bunch of cilantro

4

large ripe avocados

Juice of 2 limes (about a 1/4 cup of juice)

1

teaspoon sea salt (plus more, to taste)

1/4

teaspoon black pepper
Instructions
Add the onion, tomatoes, garlic, jalapeño and cilantro to the bowl of your food processor. Pulse it several times until a salsa forms.
Add in the meat of the avocados, lime juice, salt and pepper. Pulse again until creamy. For a chunky version, either pulse less or don't use the food processor for this step. Instead, combine the avocados, lime juice and salsa mixture into a bowl and mash together with a potato masher or a large fork until it's the right consistency. Either way, it will be delicious.
Once you've gotten your desired consistency, taste and adjust the seasoning as desired! Enjoy! Store extra guacamole tightly covered in the fridge, place an avocado pit inside the stored guacamole to help maintain freshness. Use within a day or two.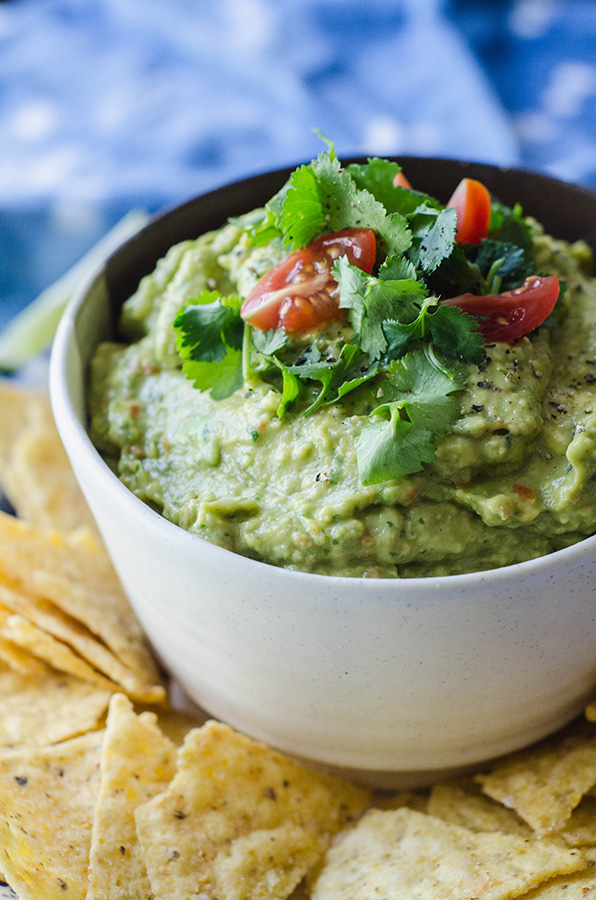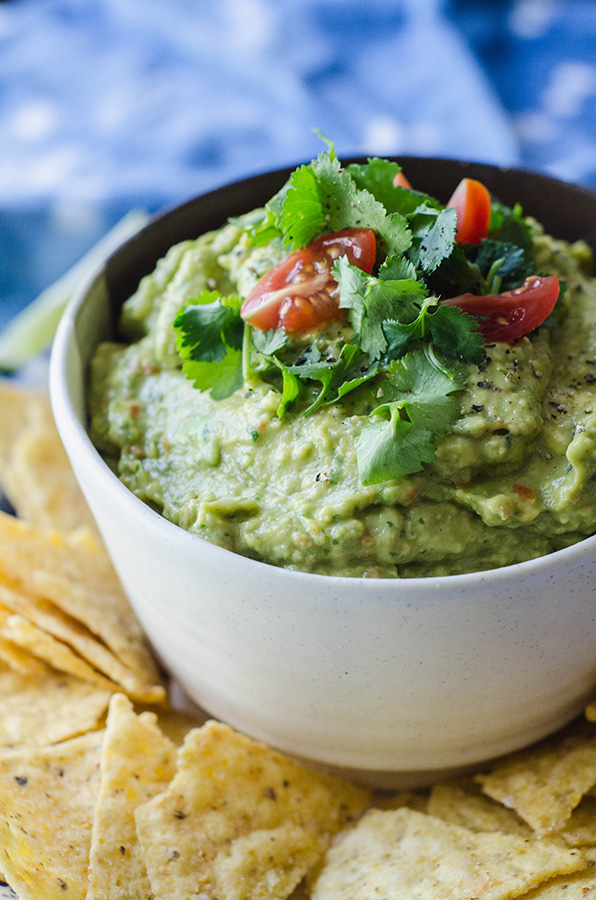 PAID ENDORSEMENT DISCLOSURE: In order for me to support my blogging activities, I may receive monetary compensation or other types of remuneration for my endorsement, recommendation, testimonial and/or link to any products or services from this blog.